Learn the connection between personalization and making your guests feel like home! In this article, you will find 3+1 creative ways to achieve that!
11 mins read
Personalization; Hotels' most desired element and the cornerstone of the enhanced guest experience. Hospitality is currently on a marathon; in order to pioneer and stay relevant, more and more hotels are investing in creative ways to provide personalized experiences to their guests. A perfect example of that is the new fascinating product by SuitePad, the SuiteCast, that creates a unique online experience for your guests, through which hotel guests can stream their favorite content on their hotel room TV for example. Throughout our research, we have noticed that guests do appreciate their stay when they have access to their daily habits or when that they can select their stay preferences digitally, like the room temperature, the drinks and snack options of the minibar, or even the pillow of their choice even before their arrival.
However, there is a common misconception, that personalization refers only to the hotel's outdoor or indoor experiences. On the contrary one would say, rooms are the core of guest experience; thus, their personalization is of utmost importance. But how can you personalize a room? You do not need to look any further for an answer in the Google Searches, as travelers have already given their answer. According to Google Keyword Planner, travelers are craving for home-like hotel experiences, with keywords like "How to make your hotel rooms feel like home" and its counterparts, gathering an average of 1500 searches per month.
The need is indisputable, what remains now is how to "fulfill" your guests' needs. But how can you make your hotel rooms feel like home?  Let's find out!
#1 – Specify which Room Types shall offer a Home-Like Experience | Everyone Should pay attention to the Room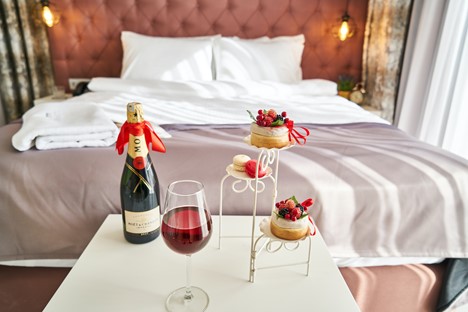 You are not obliged to offer a home-like experience in all your hotel rooms; however, it is essential to provide the experience of personalization in your rooms. Regardless of the price range of your hotel rooms, your visitors should be given the chance to feel like home and have a comfortable stay; therefore, we suggest that even small details such as welcoming your guests through a personalized TV screen that will welcome them when arriving in their room in accordance with your hotel's brand identity, can exceed expectations and create a cozy atmosphere for your guests. Thus, specify a selection of rooms that you would like to provide the premium home-like feeling, and upgrade them first. Until you feel comfortable upgrading the rest too, of course.
For luxury resorts, it is an entirely different story. When booking a luxury resort, travelers expect a premium stay. So, providing a home-like experience is necessary, regardless of the type of your hotel. Although, keep in mind that even your budget options shall reflect your resort's luxury attitude. So, on this occasion, you will have to decide how many of the upgraded facilities/features each room shall have, to cater to the premium quality that is promised.
*Sponsored
Learn all the information about the SuiteCast, the new feature by SuitePad, and how you can incorporate it in your Hotel Room
SuitePad introduces SuiteCast, the new in-room feature for your hotel's rooms. Your guests can feel like home while you are offering them modern hotel entertainment. But how does this technology help you personalize your guests' experience, and set your hotel apart from the competition, at the same time?
Hotel guest can now stream their favorite content on their hotel room TV. SuiteCast promotes in-hotel room entertainment and provides a significant experience to your guests.
Hotel guests can access their favorite digital media through their own devices. SuiteCast allows them to enhance the experience by playing videos or music from their apps on the hotel TV.
SuiteCast offers welcome screen greets with the hotel's corporate design and can inform guests on how to connect their devices to play movies, videos, and music.
Watch the quick SuiteCast explanation video here!
#2 – Transform your Hotel TVs into Modern Entertainment Systems | Give more reasons to spend time in the Room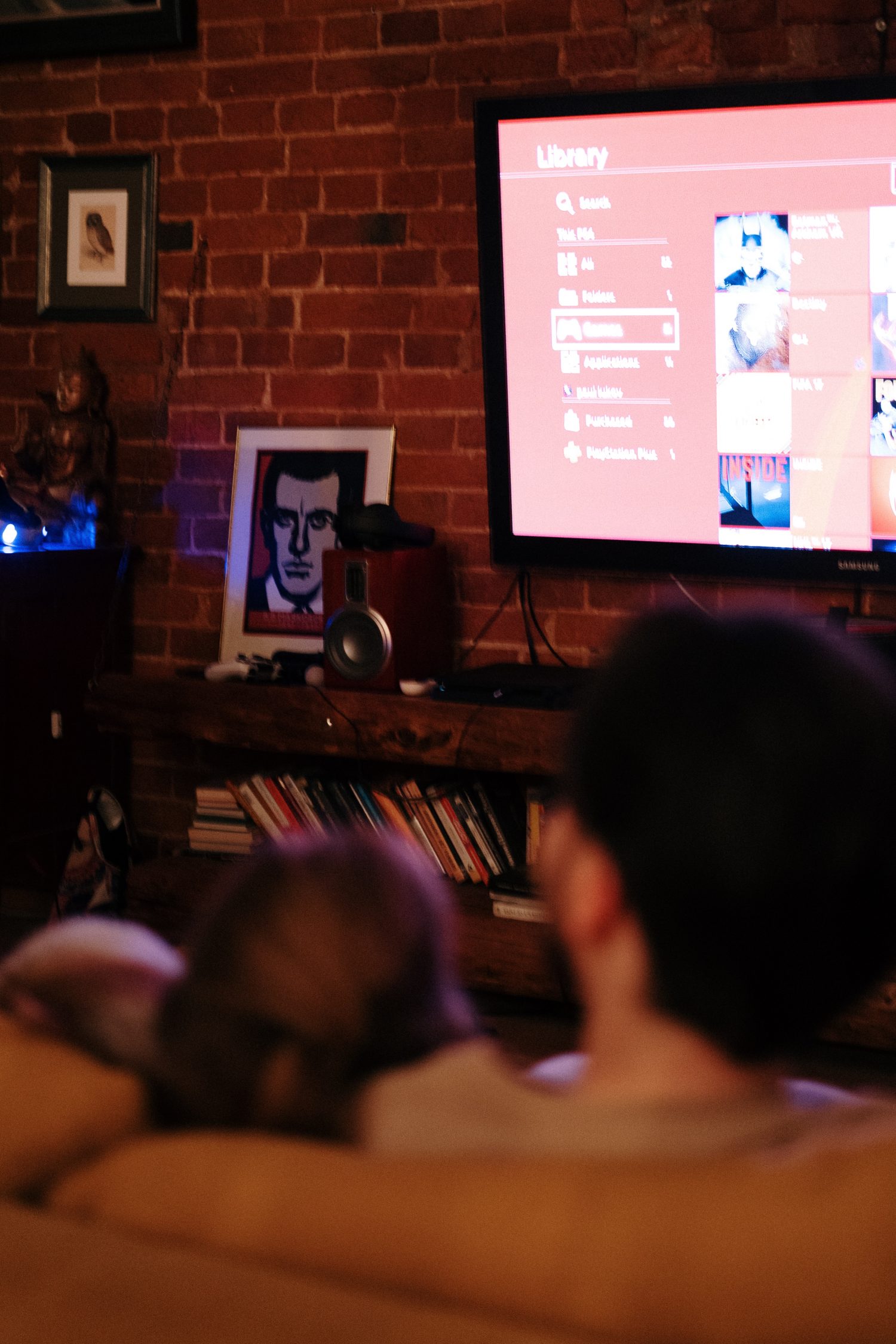 Perhaps the most important tip so far is to give your guests reasons to stay in the room. First and foremost, every room must feature a smart TV that supports video streaming applications like YouTube and Vimeo as well as TV series and movie streaming applications like Netflix, Prime Video, and Rakuten TV. Spotify and Apple Music are also very important, but these are mobile applications that can be connected to your room TV screen. To maximize your guests' personalized in-room experience, it is important to offer them the possibility to connect their own portable devices such as their mobile phones or tablets with the TV located in their room. The new plug-in feature by SuitePad, the SuiteCast, can facilitate this process, since it gives direct and easy access to your guests who scan the provided QR code, in streaming their favorite content on the hotel room TV without the need for extra Bluetooth devices.
Entertainment, as mentioned above is the first and foremost, in making your guests feel like home in your hotel. There are several ways to step up your game and provide a more enhanced room experience to your guests especially when visitors can project their own content on the TV. For example, you can equip rooms with compact gym equipment for a chill, private workout sessions, while your guests can listen to their own workout playlists on Spotify or offer them the option for breakfast in bed for those who want to enjoy their first meal of the day in privacy while watching the continuance of their favorite Netflix Series.
On the other hand, personalizing your TV screens means that:
Your guests will listen to their own music just like they do when they are at their homes.
Your guests will be able to connect to their social media accounts and have access to their profiles, on bigger screens.
Your guests will be able to read informative articles or the news and watch their favorite TV programs or Netflix series, as they would do in their homes.
You will reduce your costs as you will not have to buy extra Bluetooth devices or other supporting material.
You will stand out from the competition and provide your guests an upscale in-room experience.
Your guests will feel like home and they will not have to change their daily habits.
#3 – Add familiar Home Design Touches | The difference is in the Details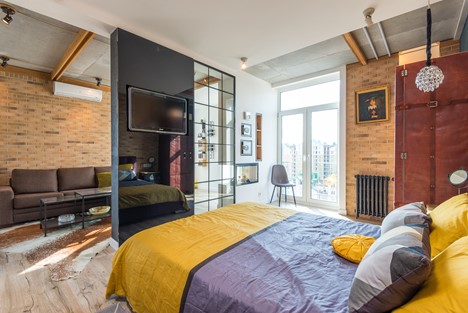 One of the most common tips given to hoteliers who want to customize their hotel rooms is to add unique design details like candles, pictures of their guests, and other small design touches so that they make their guests feel more like home. Indeed, these small details can add greatly to the room's overall home sensation, while they will help you diverge from the typical hotel rooms with the white walls, plain white sheets, and indifferent furniture. But before trying to justify the above, let us elaborate.
We understand some things cannot change, like the white sheets which serve the very important purpose to highlight the hotel's cleanliness to the guest. However, room design can be adjusted to become more familiar with what your guests are used to. Wall frescoes, some extra decorations within the room like a bouquet of flowers, or even guests' pictures (it is totally possible with our current technology), and stylish furniture could do the trick. And, of course, do not be afraid to paint your hotel room walls and experiment with their design using various textures and materials like wood or stone.
*Sponsored
How does SuitePad help Hotels look more eco-friendly and promote Room Service as a key-feature for their upselling policy?
SuitePad is a company that provides in-room concierge tablets with built-in high-level software that facilitates your in-hotel communication with your guests. But how does this technology help you reduce costs while being more eco-friendly?
No More Printed Material: The SuitePad tablet solution replaces the use of room directories, menus, and promotional material with high-level digital information. The use of technology in the hotel's room service can also boost your in-hotel sales and promote a more eco-friendly status.
Promote in-dining Sales: Being in line with the new global hospitality trend that invites guests to "stay in", follow health protocols, and maintain social distancing, it is important to boost your in-room dining sales.
Guest Room Tablet Buyers Guide: The data presented in SuitePad's latest Guest Room Tablet Buyers Guide, give an exclusive insight into the latest trends in guest room tablets and key benefits of this technology, that hoteliers may not be aware of. Hotels can apply those findings in their Room Service Upselling methods.
SuiteCast: This new feature transforms existing hotel TVs into modern entertainment systems. Therefore, hotels can maximize their guests' in-room experience, and make them feel like home.
#4 – Digitalize Room Service | Make Food Ordering part of the Room Experience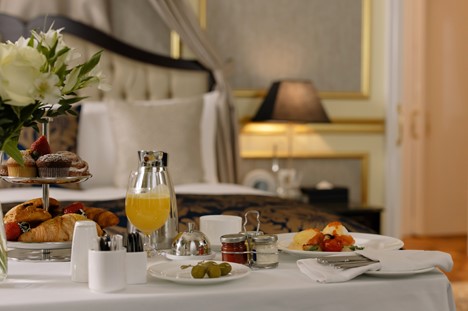 It is high time more hotels start digitalizing their room service. We have created an article that explains thoroughly all the reasons that modern hotels should digitalize their room service and you can read it here. Overall, food ordering applications have gained quite the reputation the past few years, while 2020's circumstances led to a whopping 33% increase of the total restaurant orders being placed through them.
Taking into consideration peoples' ordering habits, and room service's steady declining popularity, it becomes quite clear that Room Service must be improved, and digitalizing is the only way to do it. People prefer ordering through online applications, and the standard call-to-order method not only reminds them that they are in a hotel but also discourages them from ordering.
On the other hand, digitalizing your room service means that:
Your guests will order online just like they do when they are at their homes.
They will be able to study the menu thoroughly, especially if you provide pictures of each dish.
You will reduce your carbon footprint as the menu will be digitalized thus physical menu will not be required.
Your guests will feel like home and they will not have to go through the procedure of calling the reception to order
In conclusion; promote your home-like experience even before guests' arrival
Closing, it is crucial to ensure that guests are aware of the available room amenities, so inform them properly with a newsletter prior to their arrival, as well as during their check-in. If you offer as a room facility a digital TV that can be personalized, inform your hotel guests accordingly to make them feel more comfortable and relaxed, that they will have access to all their daily habits digitally. Moreover, in case you are planning to digitalize your room service, pick an application that allows online booking of activities and services as well, as it will highly add to the overall experience.
*Sponsored
This is a Free Educational Article made with the contribution of SuitePad
Hotelier Academy publishes educational articles with the contribution of hospitality brands like SuitePad, which support the production of free content for the Hotelier Community. Being one of the top Hotel Technology Brands in the field of in-hotel communication, SuitePad sponsored this article that presents smart ideas for boosting your hotel room service sales, increasing your overall revenue.
Contact us to learn how you can promote your company in Hotelier Academy