A case study on how a cloud-based revenue management solution has helped Olea All Suite Hotel in Greece increase efficiency and revenue through market intelligence.
9 mins read
There is no doubt that in this fast-paced and tech-driven world, the"old days" of Hospitality are definitely gone, while staying ahead of the curve is more important than ever. Just like technology, the hospitality industry is evolving before our eyes, and hoteliers must adapt to stay competitive. 
Embracing new tools and technologies seems a crucial step for any hospitality business so as to provide a superior guest experience, increase efficiency, and ultimately thrive in a crowded marketplace. And, as a cloud-based revenue management solution that provides real-time data analysis, forecasting, and pricing recommendations, Lybra Advisor can give hotels that push forward, helping them optimize their revenue streams, improve their overall financial performance and subsequently grow. Case in point Olea All Suite Hotel, a hotel that managed to increase efficiency and evolve through the last couple of years with Lybra Advisor. 
Making market intelligence the basis of revenue management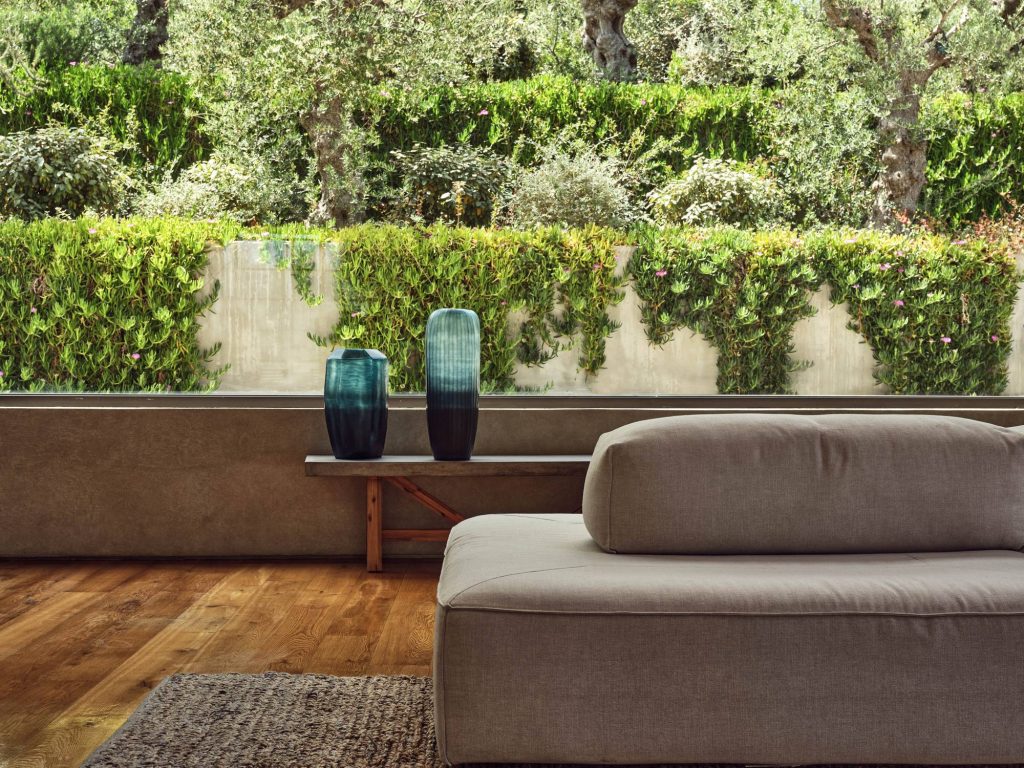 The Olea All Suite Hotel is a luxurious 5-star hotel located in Zakynthos, Greece. Boasting 93 elegant suites set in a serene and romantic ambiance, along with 3 exquisite restaurants offering Greek and Mediterranean cuisine, the hotel provides a seamless and tranquil stay for adult guests. Its prime location in close proximity to the Zakynthos town and airport, as well as the charming village of Tsilivi and its beautiful beaches, have made it a highly sought-after destination for travelers and a market leader in the Greek West Coast and the Ionian Sea.
After the remarkable start that Olea All Suite Hotel has had in the local and international market, the hotel team was seeking to increase its revenue and become a major player in the global hotel market. So, this case study dives into how Lybra Advisor provided valuable Market Intelligence data, helping the hotel to develop a new plan to efficiently increase its revenue during and after the pandemic.
Having access to valuable data of Market Intelligence through Lybra Advisor allows hotels like Olea to gain a deeper understanding of their local and global markets. With this knowledge, they can make data-driven decisions to maximize revenue and profitability by adjusting their pricing strategy, analyzing their competitors' performance, and identifying new opportunities for growth. 
In the highly competitive luxury hotel market, where every decision counts, the Market Intelligence provided by Lybra Advisor is a game-changer that can make all the difference in achieving success. And the Olea All Suite Hotel testimonial explains how Lybra Advisor played a pivotal role in enabling the hotel to hit the mark.
Data-driven decisions: The key to increased revenue and profitability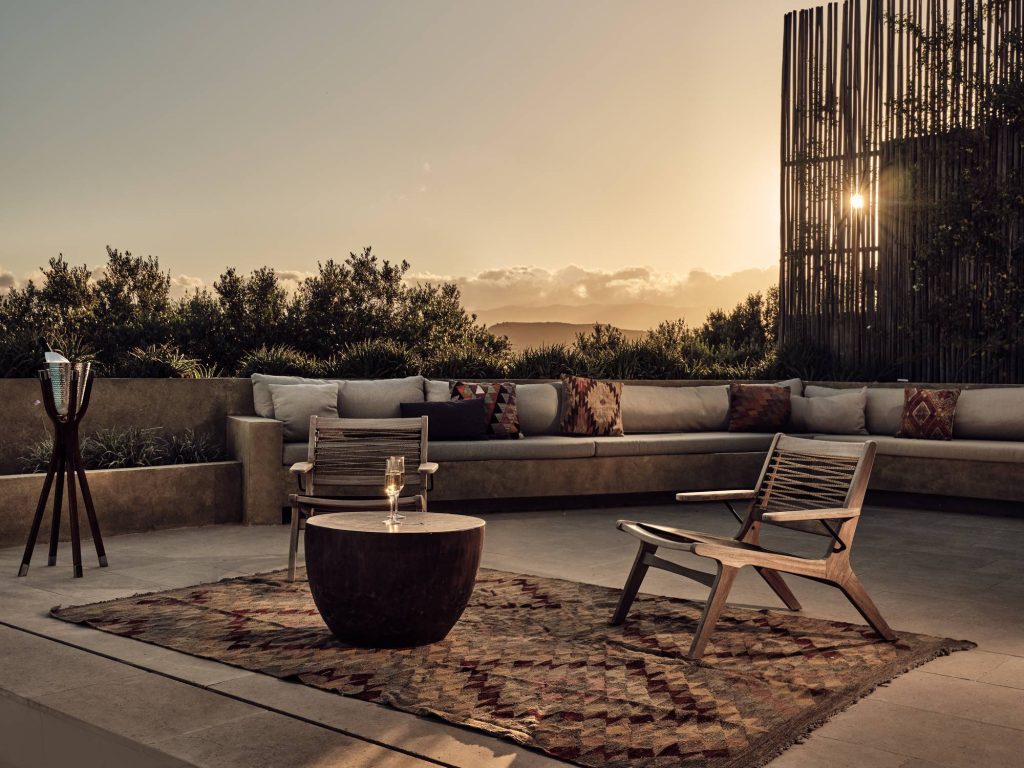 Spyros Gazonas, the Assistant Operations Manager at Olea All Suite Hotel, has shared his experience of revenue management being an ongoing challenge since 2018, with his team's main goal being to reach the highest level of profitability. Despite the challenges (i.e. inflation in the hospitality industry, Covid-19, etc.) that the sector has faced lately, the hotel has successfully evolved its revenue management strategy, particularly due to the pandemic, which required a more flexible approach and quick responses to revenue optimization.
Specifically, during the opening season the percentage of FIT guests at the hotel was low at 30%, while tour operating guests and bookings through OTA made up the remaining 70%. However, with access to Lybra Advisor's Market Intelligence and time efficiency tools, the Covid-19 years were viewed as an opportunity to increase the percentage of FIT guests. As a result, the percentage of individual guests reached an impressive 68% during the pandemic era, versus 32% for tour operating guests.
Now, the hotel's revenue journey is just beginning, and according to Spyros Gazonas, the balanced 50-50% ratio is a promising start. The success of Olea All Suite Hotel's revenue management strategy can be attributed in part to their adoption of innovative tools like Lybra Advisor, which has enabled the team to access and gather accurate information about the local market and make timely and efficient decisions. With a more agile and data-driven approach to revenue management, the hotel is well-positioned to continue maximizing revenue and profitability in the future.
Overcoming challenges with data-informed decisions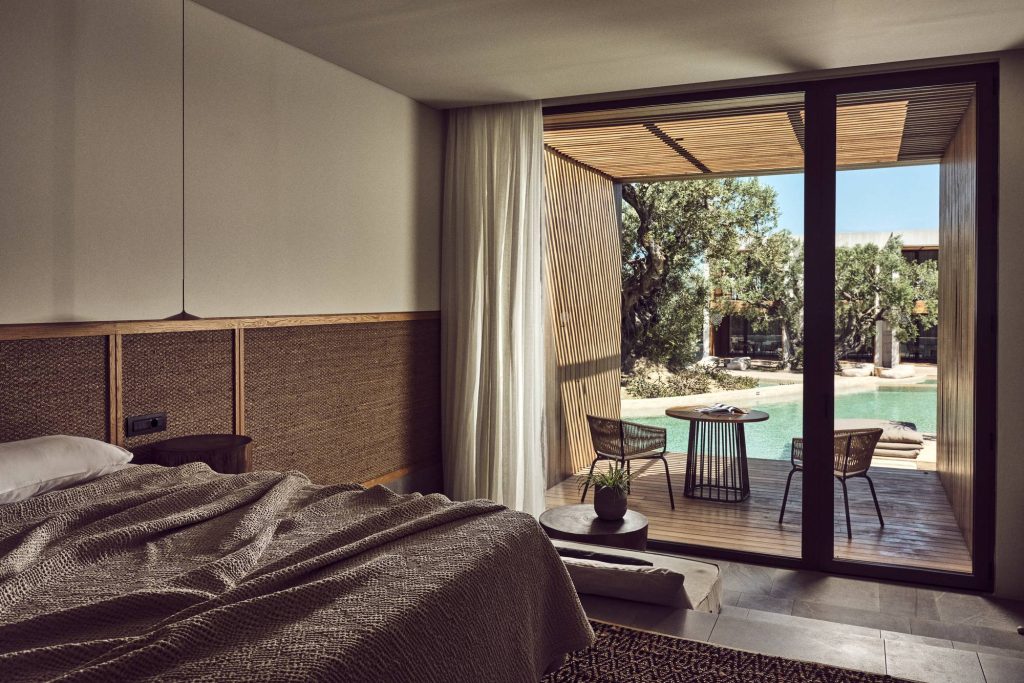 In the Olea All Suite Hotel video testimonial, the Assistant Operations Manager provides insights into the challenges faced by the hotel in its efforts to increase revenue and how Lybra Advisor has positively impacted his work life.
Before implementing Lybra Advisor and its Flight Search Data and ΟΤΑ Hotel Rate Data Analysis features into their daily operations, the hotel's revenue team had to solely rely on their own platforms for rate shopping and competitor price checking. However, this process was not only wasteful in terms of costs and labor time, but also lacked accuracy and speed.
So, in Mr. Gazonas's experience, the first critical factor that the revenue team had to address was accessing and gathering the correct information about the local market, which was essential for making decisions that would have a positive impact on revenue and profitability. The second factor was achieving this in a timely and efficient manner, which was a stark contrast to their previous methods.
Given the importance of data and time efficiency, Olea All Suite Hotel sought out the right solution in the market, and they found it with Lybra Advisor. The tool has proven to be an invaluable asset, delivering accurate and timely insights to the revenue team, allowing them to make informed decisions that have resulted in increased revenue and profitability.
Why choose Lybra Advisor as your revenue management tool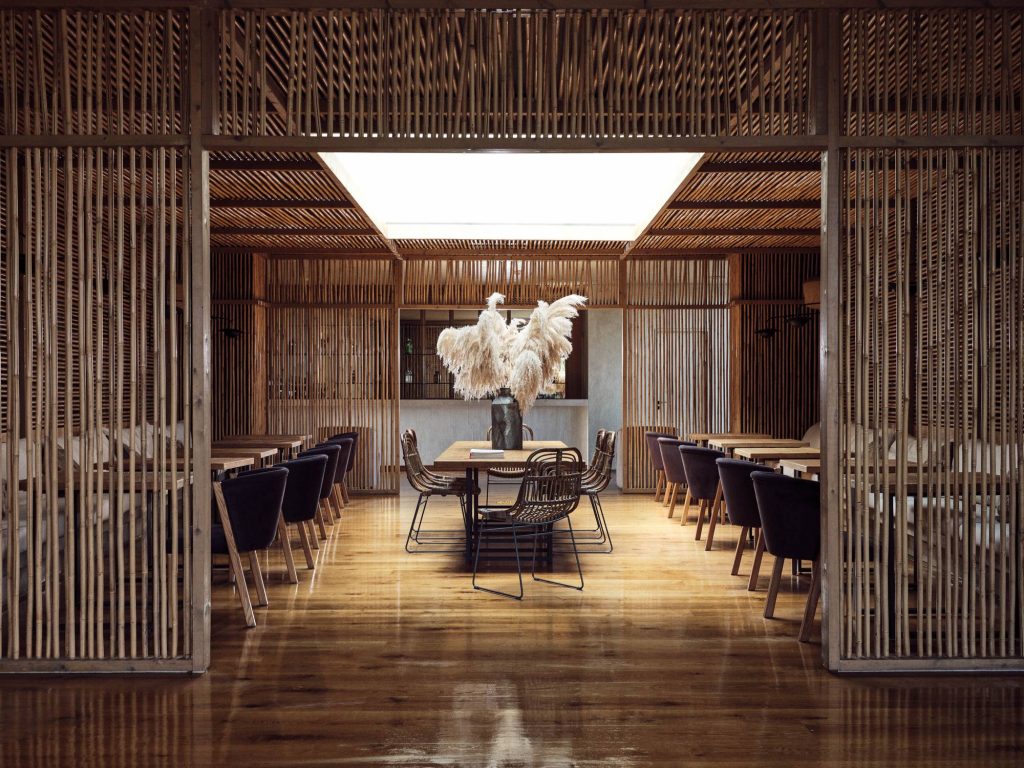 The Assistant Operations Manager highlighted the key factors that led them to choose Lybra Advisor as their preferred revenue management tool. One such factor was the platform's user-friendly environment and useful features such as flight search and demand forecasting for the next 120 days. Lybra Advisor was also seamlessly integrated with their channel manager, enabling them to push rates with ease.
Since adopting Lybra Advisor, the hotel manager has noticed significant improvements in their daily routine. The intuitive interface and all-in-one dashboard have streamlined their decision-making process, resulting in greater accuracy and faster results, which consequently helped them save 4-6 hours each week. The tool has also allowed them to analyze competitors' strategies and adjust their own based on data, which has boosted profitability.
Lybra Advisor proved especially useful during the pandemic season, when analyzing demand for the next 120 days helped the hotel maintain prices at a higher level and maximize revenue and profitability. Additionally, the Flight Search data & ΟΤΑ Hotel Rate data analysis features provided valuable insights for the hotel manager, allowing them to predict with accuracy and efficiency how trends and prices would develop in the coming months.
*Sponsored

Lybra Zuchetti: Helping hotels, tourist  destinations, and brands to make data-driven decisions
Lybra Tech is a technology and data analytics company founded in 2016. In 2020 it became part of the Zucchetti Group, the largest software house in Italy and among the leading ones in Europe, helping grow the business of Hotels, Tourism Destinations and Companies through Big Data-based technology solutions. Their advanced technology allows them to collect and analyze large amounts of data in real time, providing clients with valuable insights and recommendations. By leveraging the power of big data, Lybra's solutions help clients optimize their business operations, increase revenue, and improve customer satisfaction.
Whether you're looking to improve your hotel's pricing strategies, enhance your destination's marketing campaigns, or gain a deeper understanding of your target audience, Lybra Tech has the tools and expertise to help you achieve your goals.
Olea All Suite Hotel's Next Steps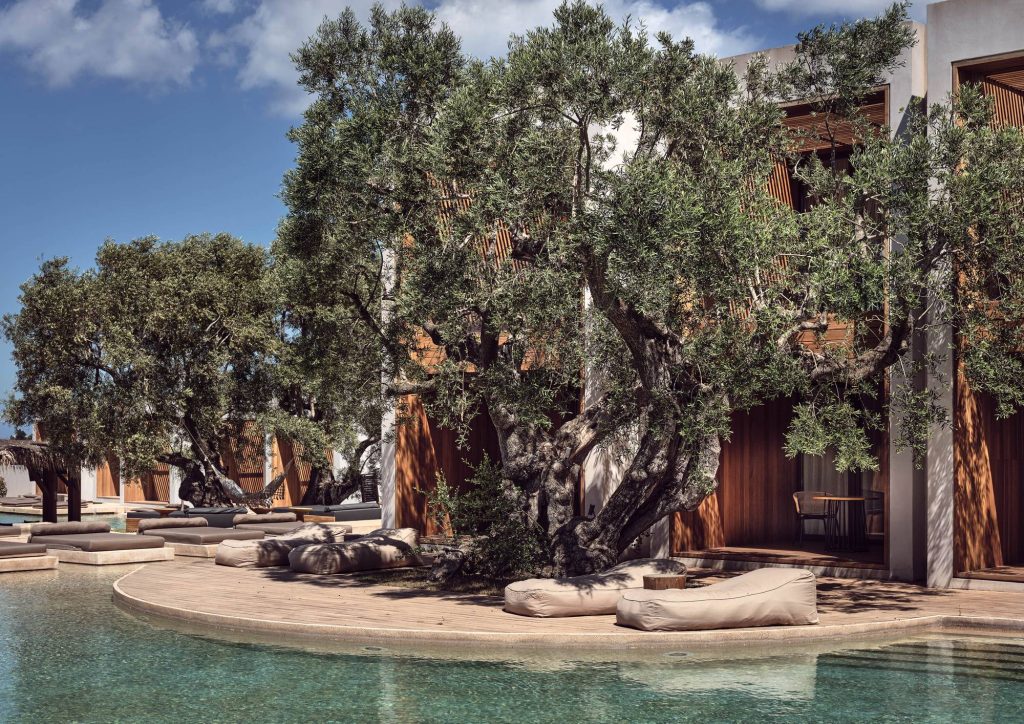 Moving forward, Olea All Suite Hotel intends to fully utilize Lybra Advisor's market intelligence features to continue optimizing their revenue management strategies. With the tool's ability to analyze competitors' pricing, forecast demand, and Flight Search data & ΟΤΑ Hotel Rate data analysis features, the hotel can stay ahead of market trends and make data-driven decisions that will further increase profitability.
In fact, during his interview for the Olea All Suite Hotel testimonial video, Spyros Gazonas emphasized the importance of continuous improvement in revenue management. He stated that the hotel's next step is to integrate Lybra Assistant with their PMS to receive rate suggestions that will enable them to maximize their revenue further. By utilizing the market intelligence features offered by Lybra Advisor and the added benefits of Lybra Assistant, the hotel's revenue team can obtain insights and suggestions that will help them increase profitability and revenue. This integration will enable them to take advantage of the AI-powered tool to the fullest extent and stay ahead of their competitors.
Summing Up
The case study of Olea All Suite Hotel showcases the power of market intelligence and data-driven decision-making in the hospitality industry. By leveraging the insights provided by Lybra Advisor, the hotel was able to improve its revenue management strategy, increase the percentage of individual guests, and capture a significant share of the global luxury hotel market. 
The tool's user-friendly technology and environment, the seamless integration with their channel manager, and the all-in-one dashboard streamlined their decision-making process, saving time and boosting profitability. 
Olea All Suite Hotel's success story serves as an inspiration to other hotels looking to leverage market intelligence and stay competitive in today's dynamic and ever-changing hospitality industry.