Here, in Travel by Interest, we love creating hotel collections, and we couldn't find a better way to celebrate the most festive season of the year rather than with the best hotel Festive content for 2021
4 mins read
Festive season is upon us, and just like everyone else, hotels have also put on their most festive mood to celebrate the most joyful season of the year with their guests. To convey the festive spirit and reward the hotels that sent us their Festive content this year, we decided to create this special article for Hotelier Academy, through which we will reveal the hotels with the best Festive content for 2021.
Before exploring the hotels, keep in mind that you can check out all our latest hotel collections on this link, while you can receive the hotel collection of the week by subscribing to our Newsletter.
 *Sponsored
Reach Niche Markets during the moment of their Hotel Research!
Travel by Interest is widely known for its creation of special hotel collections, targeting specific Niche Markets through its high-quality content. It helps your property enter new Markets, by creating Hotel Content with your Booking Engine, targeting popular keywords that travellers search during their market research.
Learn More about TBI for Hotels
or visit
Travel by Interest
If you would like to be included in our future hotel collections, contact Travel by Interest at info@travelbyinterest.com, who will soon come back at you with personalized advice and recommendations.

Anantara Mai Khao Phuket: Christmas with a touch of fun
Anantara Mai Khao Phuket is the king of Festive content for 2019. This superb hotel in Phuket, Thailand, created a stunning yet simple photo material, in which, Santa Claus is in the spotlight, surrounding himself with natural scenery that's not so representing for Christmas vacations. Have you ever seen Santa Claus doing canoe in a river? Well, we haven't!
Sheraton Grande Sukhumvit: The "Sweetest" Christmas
Sheraton Grande Sukhumvit shared with us the sweetest Christmas photo material for 2021. Gingerbread houses, macaron towers, Christmas tree cakes, and much more were the protagonists of the photo material that they sent us. Of course, these cakes are so well-crafted, that they look like proper decorations. So, if you are wondering which is the best place to visit with your kids, this place is surely the best option. (young children will love it)
W Amsterdam: Queer Christmas is the best kind of Christmas
The Christmas spirit of W Amsterdam is quite different from the rest of the hotels. It's classy, luxurious, elegant and super queer. Hands down! This is the best place to celebrate New Year's Eve, as the Party at its W Lounge always comes with a BANG! Unlimited champagne, delicious snacks, like acts, amazing DJs, and first-row view of all the fireworks throughout the city. This is how New Year's Eve celebration should be!
The Peninsula Bangkok: Flashy Christmas full of sparkles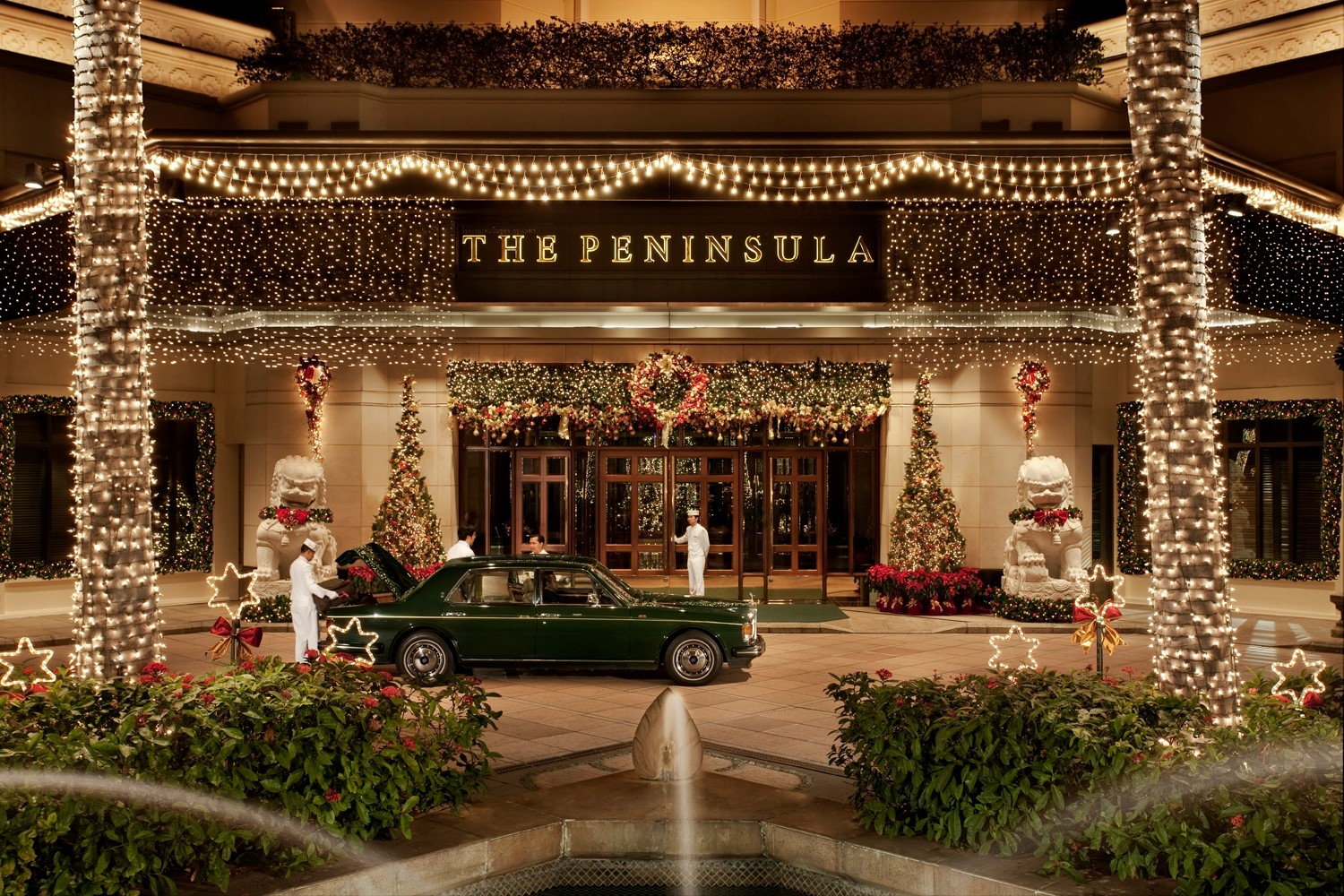 And, the award for the most stunning Christmas façade of the decade goes to… The Peninsula Bangkok. With lights literally everywhere, ribbons, Christmas trees, and a ton of other decorations, this hotel puts you in a mood for Christmas Holidays just by looking at it. Of course, the one-color lights add an extra dose of extravagance to the decoration, matching the hotel's luxurious atmosphere perfectly.
Quinta das Lagrimas: A Royal Festive Dinner for the few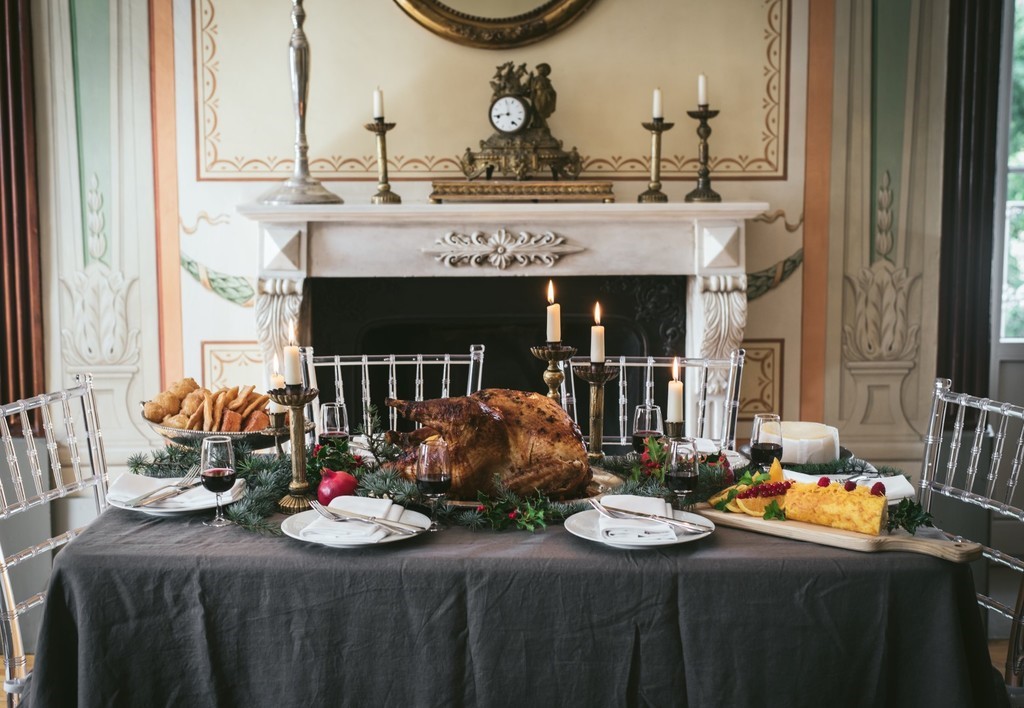 The last spot of our list belongs to the super luxurious Quinta das Lagrimas in Portugal. Once again, food is in the spotlight, as this hotel decided to showcase its festive mood with a deliciously decorated dinner table. A huge turkey in the middle, various Christmas decorations, red wine, and more Christmas delicacies are present at the specially curated Christmas table of Quinta das Lagrimas. Who would say "no" to this?
So, these are the top 5 hotels whose Festive Content surprised us. Would you like to hear more about our special hotel collections? Send us an e-mail, and one of our Travel Experts will soon get back to you.