How The Pilgrm Hotel in London, managed to increase its database of loyal client portfolio and enhance the guests' experience
7 mins read
The first step towards branding stability and, certainly, a hotelier's everlasting endeavor is the creation of a powerful guest database. A guest database delivers valuable insights into a customer's purchasing behavior and accommodation preferences, helping the hotel to develop a unique profile for its customers, leading to a hyper-personalized service, and a highly efficient marketing strategy.
Every existing and new hotel faces the challenge of creating a high-quality guest database – after all, building a loyal clientele is a continuous procedure that requires the hotelier's full attention. It's quite a challenge, indeed, but the key to success lies in perfect coordination and well-structured management. However, what's the key step to creating a strong guest database? And how can you accomplish such a deed when bigger/older hotels haven't already?
The answer is found in a unique case study of a relatively new boutique hotel in the United Kingdom called The Pilgrm Hotel, which strived to create a killer guest database from scratch since its first opening in 2017. How did The Pilgrm succeed in creating a top-notch database and drive revenue with a personalized marketing strategy? Let's find out how they managed to reach 20,000 contacts literally from zero, through a special case study published by Cendyn.
*Sponsored
Cendyn: innovative technology that will help you connect with your guests
Cendyn is an innovative cloud software and services provider that offers a complete set of modern software services that help hotels get a hold of their marketing campaigns, sales, revenue, and operations. Cendyn is widely known for its robust CRM, which is packed with lots of features, marketing automation, and guest intelligence, that will help you build your customer relations easily and efficiently.
For more information about Cendyn's products and how you can collaborate with the company, you may visit their website www.cendyn.com contact them at info@cendyn.com.

The Pilgrm: A boutique Hotel in London reminisces on the Old-World Design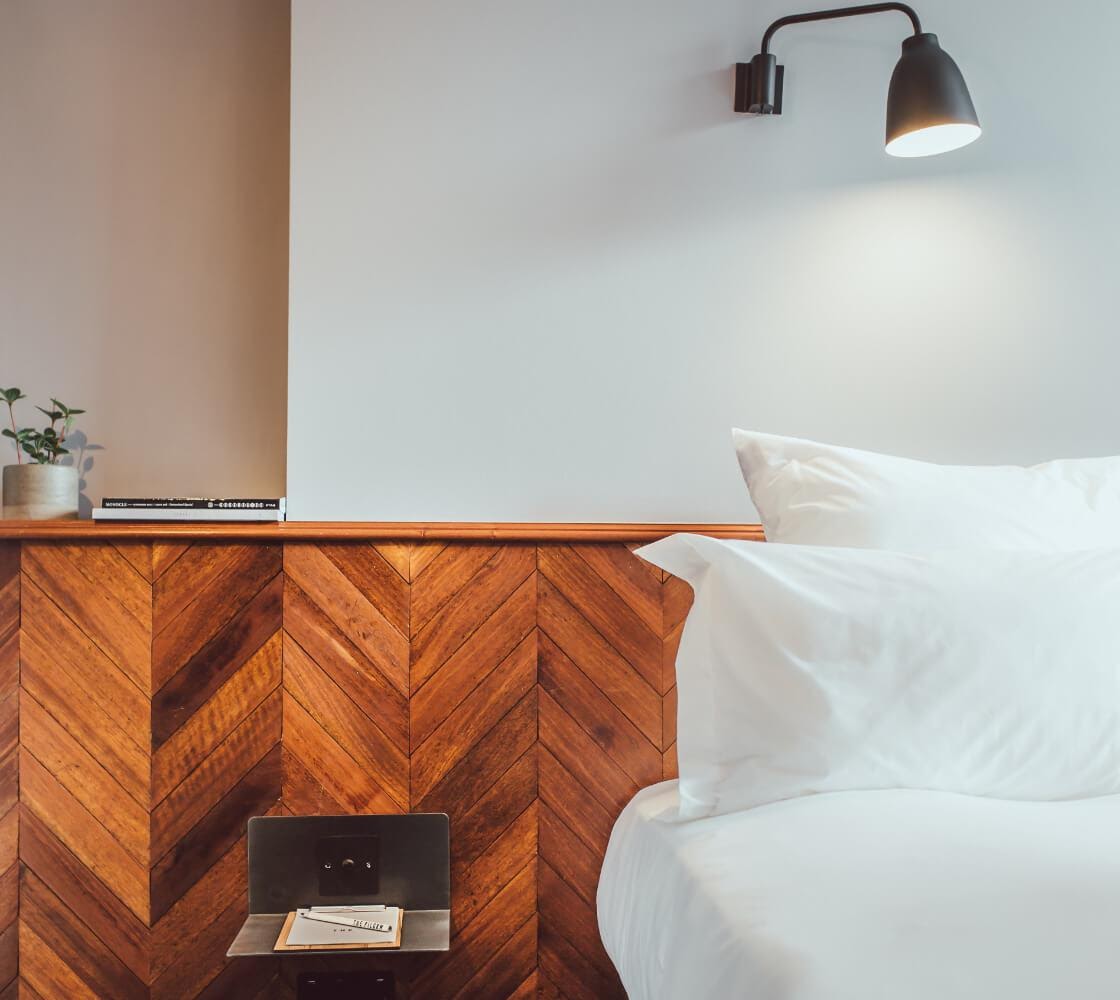 The Pilgrm is a boutique hotel of 73 bedrooms in London, with a unique architecture that blends Victorian design with a modern touch of simplicity and luxury. The hotel stands out for its sustainable character, as well as developing a simple yet lavish food culture that compliments greatly the hotel's accommodation experience.
According to Cendyn, The Pilgrm has had a vision since its first opening in 2017; to become one of the top premium accommodation choices in London. Among the goals that they would have to achieve for their vision to become a reality, two seemed to be in the center of their attention:
Creating a high-quality guest database from scratch that would ensure the hotel's longevity
Finding ways to support brand awareness that's budget-friendly and sustainable
All hotels, new and already established, must create a plan and set goals for each season. This is necessary so that the right actions will be performed, so as to receive the desired results. There are all sorts of goals that you can focus on, like increasing your revenue from direct bookings, targeting a specific country that you haven't before, or even increasing your popularity among locals.
Creating a high-quality guest database is certainly a goal that every hotelier should focus on, no matter the hotel's popularity. Developing an audience means that hoteliers can contact directly their targeted audience, through any means they desire, building like that a more engaging digital marketing strategy, as well as a loyal clientele. By doing that, hoteliers are able to optimize the cost for their marketing campaigns and enjoy better results through them, without having to spend a fortune.
The Challenges: Looking beyond mass promotion and the strives of developing a loyal clientele
A well-planned strategy always starts with a goal. A goal such as creating a marketing strategy that's cost-effective and developing your very own guest portfolio from scratch, however, is the result of several, well-coordinated actions, which, all together, lead to a final result. As creating your audience is a slow-paced procedure that requires time and patience, the first steps towards a high-quality database, thus a targeted marketing strategy must be planned very cautiously.
The Pilgrm knew that in order to generate interest and attract loyal guests, they required
a direct approach that would allow them to personalize their marketing communications.
They were also looking for ways to use transactional emails to provide more thoughtful
and engaged guest experiences while also increasing ancillary spend. – As cited in the Success Story on Cendyn
The first action towards creating an effective marketing strategy is identifying your target audience. This should be specified during the first steps of the hotel's concept development, as the concept is directly affected by the targeted audience and vice versa. The next step, of course, is finding creative and cost-effective ways to communicate with your audience effectively.
According to Cendyn, in the case of The Pilgrm, they sought effective ways to personalize their marketing communications and reach clients methodically and targeted. While they were searching for an efficient way to make use of automated emails to provide more thoughtful and engaging guest experiences while also increasing their upselling. 
The Solution: A robust CRM that makes hotel organization a walk in the park
No hotelier can refer to digital marketing strategies, and not mention the word "CRM". A CRM (Customer Relationship Management) is a powerful tool that allows hoteliers to keep track of their guests profiles and build a more effective marketing strategy. On this occasion, Cendyn's eInsight™ CRM was used, as it stood out for its plethora of services and tools. Among others, Cendyn's most noteworthy features are:
Its ability to build and organize the hotel's guest profiles in one central location, making their management easier and more effective.
The ability to create dynamic transactional emails and other messages for each audience targeted audience.
The CRM's Digital Marketing services like the targeted paid search, display, and paid social campaigns, designed for a more direct digital marketing approach.
The Pilgrm chose Cendyn's eInsight CRM to build and organize their guest profiles in one
central location. Another reason for selecting Cendyn was the ability to create dynamic
transactional emails and other messages for each audience. To further their outreach,
The Pilgrm also utilized Cendyn's Digital Marketing services across all channels, including
targeted Paid Search, Display, and Paid Social campaigns designed to speak directly to
these audiences. – As cited in the Success Story on Cendyn
Of course, these are only three of a diversity of services that can make any hotel's management and clientele development a walk in the park. 
The Results: Up to 159% growth in Bookings and Revenue
In the end, it's not about the actions, but more about the result of each campaign. As it seems, in the case of the Pilgrm, the result was not just 'good', but excellent. The hotel's marketing activity was the cause of many bookings and the revenue exceeded all expectations. They noticed a quite significant increase in their ADR from attributed bookings in just one year. While their digital marketing campaigns through social, search results, and display campaigns gave them an impressive boost on bookings and revenue.
The numbers are undoubtedly impressive. But, what about the hotel's main goal, which was to increase its database and build a loyal client portfolio? The above actions led to the creation of a high-quality database of 20,000 past guests, and potential future visitors. And, all of this was the result of a single CRM. A CRM which, whatsoever, helped the hotel centralize its operations, and, not only get a hold of its marketing campaigns but also facilitate the procedures so as to further enhance the hotel's guest experience.