While looking for an answer, regarding the balance between Hotel Technology and Staff, we analyze the case of SuitePad, in a 'hotel expert talk' interview with Moritz von Petersdorff-Campen, the CEO and Μanaging Director at SuitePad GmbH.
15 mins read
Hotel guest communication and quality service have always been among the most important challenges of a hotel manager, requiring high-standard training and advanced communication procedures to guarantee the appropriate flow of communication within the hotel and its residents. But, as the in-hotel needs of each traveller are rising dynamically, demanding from each property to offer a more complete, yet independent experience, the challenge becomes even bigger. In our days, the properties look for more tools to automate their in-hotel communication, in an effort not only to enhance the guest experience but also to increase their in-hotel sales.
For that reason, hospitality technology companies offer more and more great solutions for in-hotel communication, like digital guest directories, lobby screens, and several other hotel apps. These technologies automate the communication with the guests and make hotel service almost a touch-less experience while facilitating at the same time the hotel operation. But, when we talk about a hotel guest experience, the human factor is vital. It is a fact, that the contact between the hotel guests and the hotel staff, is irreplaceable; the big question of the next generation of hotel owners and hotel managers is "How could we succeed in balancing the hotel services' automation with the use of technology, and the communication with the hotel staff, that makes the in-hotel experience more personal and warmer?"
To answer this question, we have invited Moritz von Petersdorff-Campen, the CEO and Managing Director at Suitepad, one of the top global brands on in-hotel communication and guest satisfaction, to analyze the balance between technology and the people who work in the hotels, as well as the new trend of the field of Guest Experience automation.
Starting our conversation, I must admit that I am a big fan of your product! Ever since the first time I met you at ITB Berlin almost 3 years ago, when the in-hotel communication needs were present, but still not so much developed, SuitePad had immediately caught my attention. How did these 3 years, including the COVID-19 pandemic, boost the specific needs of Hoteliers, and what is SuitePad's parallel story during this difficult period?
Thank you Nikos, firstly, I'd just like to say that it's great to hear that you are a big fan of our product because I must say I was also impressed by your vision with Hotelier Academy and I have followed your company´s development ever since it started.
Our original concept was to provide a solution that replaced paper collateral in a hotel room with a digital solution—a digital touchscreen tablet that we defined as the digital guest directory.
Over time, our product has developed to provide much more than just replacing paper collateral. We realized that OTAs have mainly been driving digitization in the Hotel industry. They have taken over a high share in the pre-stay communication (booking) and post-stay (reviews) communication stages of the customer journey. At SuitePad, we believe hotels should remain in control of the during-stay communication phase and not lose more market share to OTAs. That why we help them with our in-room tablets, BYOD solution, and most recently, our SuiteCast solution that enables hotel guests to securely cast content from their own devices to the hotel room TV.
When the global pandemic hit the hotel industry, it hit us just as hard. As in any industry when your customers suffer you do too. However, now that the pandemic is slowly ending, it's raised some important questions about the hospitality industry and digitalization. The pandemic has meant hoteliers have been forced to think about digitalization, and especially how digitalization can benefit hygiene aspects at their hotels. The pandemic has also shown how fragile the hotel industry can be and how digital solutions can help create a sense of stability. Now that hotels are reopening, it's clear that hoteliers that invest in digital technology will benefit in the long-run.
*Sponsored
Meet Moritz von Petersdorff-Campen, the CEO and Managing Director at SuitePad GmbH
Moritz von Petersdorff-Campen is the CEO and Μanaging Director at SuitePad GmbH where he is responsible for sales, marketing, HR, and finance. After completing his studies at the WHU Otto Beisheim School of Management, with time spent working in Japan and Chile, he founded cloudnumbers.com, a cloud-computing startup. After this, he co-founded SuitePad GmbH with the company's other founder and managing director, Tilmann Volk. In his free time, Moritz enjoys travelling and seeking out inspiration for new hotels where SuitePad can potentially be used.
Contact details:
E-mail: marketing@suitepad.de  Tel.: +49 (0)30 319 850 000
As I know, in-room tablets are the main product of your expertise, and in my opinion the stronger tool for communication with the hotel guests. In addition to the fact that they work as a room directory, in what other ways can they help the hotel service in total, and which part of the communication with the hotel staff do they replace?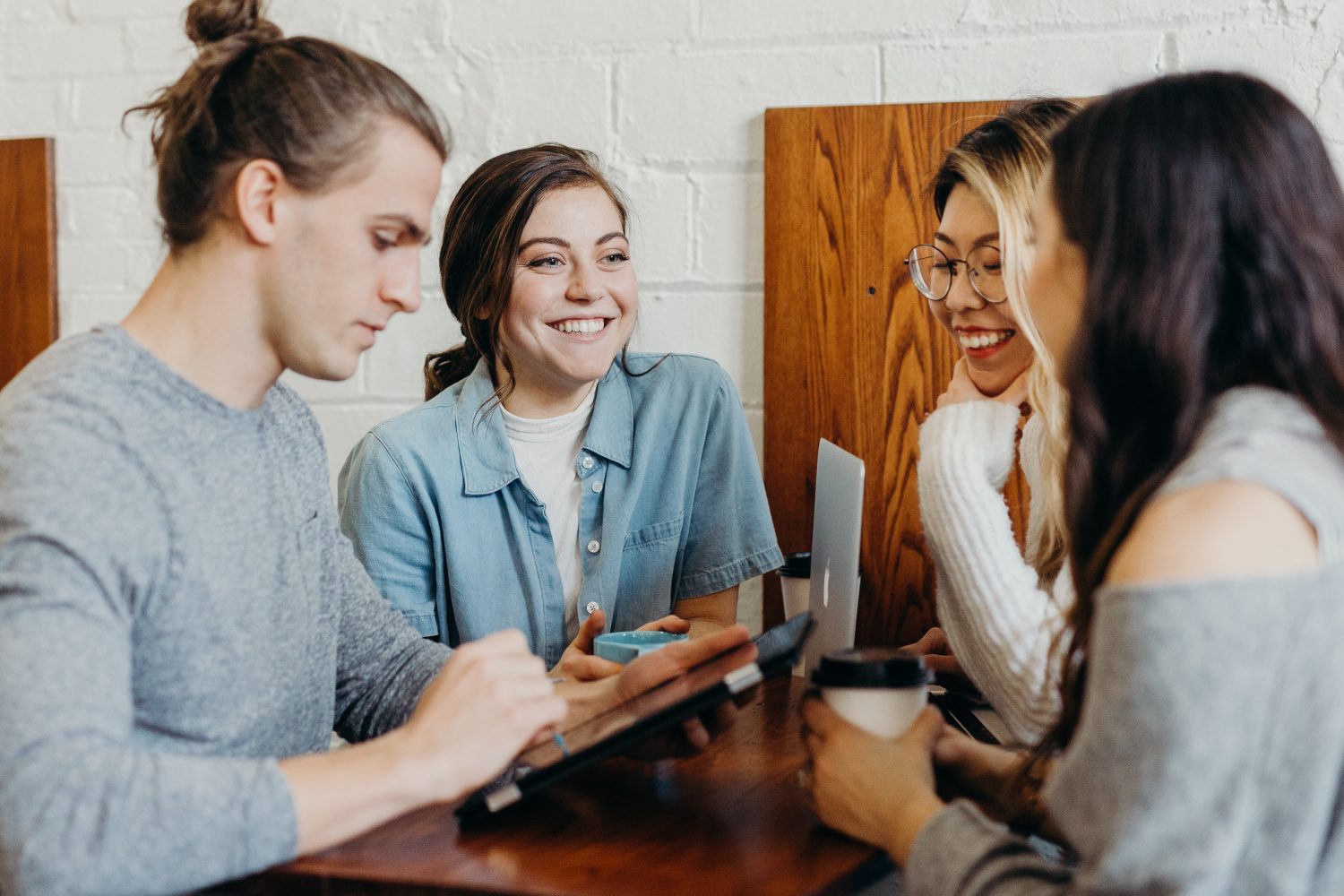 The in-room tablet is the ideal tool for providing two-way communication with guests. When compared to hotel TVs or hotel apps, there's no doubt that in-room tablets are the strongest communication tool for inside the hotel room. While apps are great for so many things, very few hotel guests actually download them.
They are also only limited to people that have smartphones and even then, guests can easily decide to block notifications at any time. Similarly, hotel TVs only work when they are switched on and are also very impractical. In-room tablets provide the best balance—they're practical, can be accessed by everyone in the hotel room, and are the perfect solution for open two-way communication. In-room tablets are easily customizable, meaning they can be used as hotel room phones, TV controls, ordering devices, entertainment devices, communication devices, and much more. More importantly, this list is always growing as new technologies develop and solutions are added to the SuitePad portfolio.
With regards to replacing communication with the staff, we do not feel that our products encourage that, and it's certainly not their use-case. A great receptionist will always be better at that than a great in-room tablet. But, what we do is we try to enable hotels to engage with the guest while they are in the room, where usually there is no hotel staff present.
From your answer, it is easy to understand that in-hotel tablets do not replace the human presence but reduce the operation effort, which is a real benefit for both sides. But, what about hotel sales and staff benefits? Have you recorded any increase in the hotel in-room sales, when using the tablets? Also, are there any tools for hotel staff rewarding through your solution – for example, a feature that would enhance staff tipping?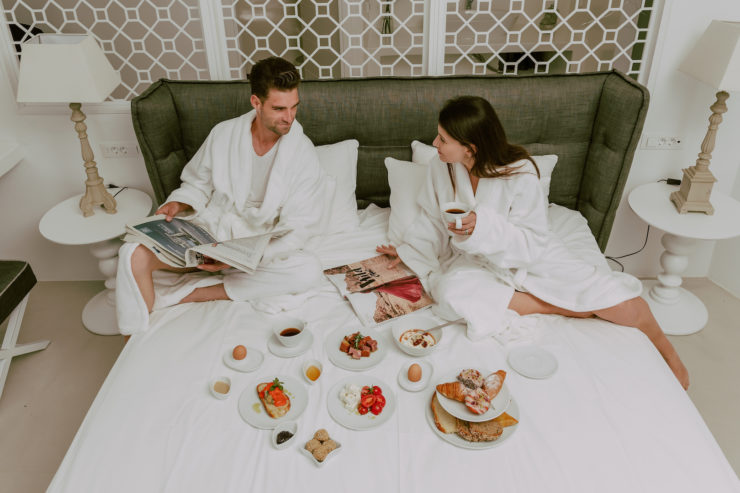 It´s important to say that digital solutions like our in-room tablets don't replace the personal touch and personal communication between guests and staff at all. In fact, we find that by ridding the hotel of redundant processes and simplifying necessary processes, hoteliers and their staff can focus on providing great face-to-face guest communication on site.
When it comes to in-room sales, we see significant increases in orders when our SuitePad tablets are installed in the room. By removing barriers to ordering and providing a much more pleasant ordering experience, guests are much more likely to dine at the hotel rather than at other outlets away from the hotel. This point is actually covered in a recent case study we created about our client, the Avaton Luxury Hotel and Villas in Greece.
But it is not just all about increasing revenues. Often saving costs is just as important: One of our most popular features is the Green Option. This is a solution that notifies guests that they can forgo room cleaning the following day if they wish to or in return for a small incentive such as a free drink at the bar. Each Green Option order can save as much as €10- €15 euros for the hotel. Even one order per room per month can completely cover the hotel's SuitePad subscription costs. Perhaps most importantly, it provides real, tangible benefits for the environment by significantly reducing the use of water, power, and cleaning chemicals.
Tips are, of course, a large part of how many hotel employees make some extra earnings. While in-room tablets can't require guests to tip more, they enable staff to provide a better service which will, in turn, generate higher tips for this elevated level of service. Many hotels already provide a service charge on room service orders, but the flexibility of the SuitePad tablet enables hotels to create tiles that enable guests to leave tips. At the moment, we don't have a tool that differentiates between tips for the whole team or tips for individuals, but this is something we will be working on in the near future as our platform develops further.
The feature that I love most about your in-room Tablet Solution, is that they replace all printed material and encourage hotel guests to skip housekeeping, mainly for environmental reasons. Even though the sustainable aspect of these features is clear to me, can you explain a little bit further about how they work, along with the impact they have on the entire hotel community, regarding both guests and staff? Perhaps some housekeepers might complain about the tablets interfering with their everyday tasks?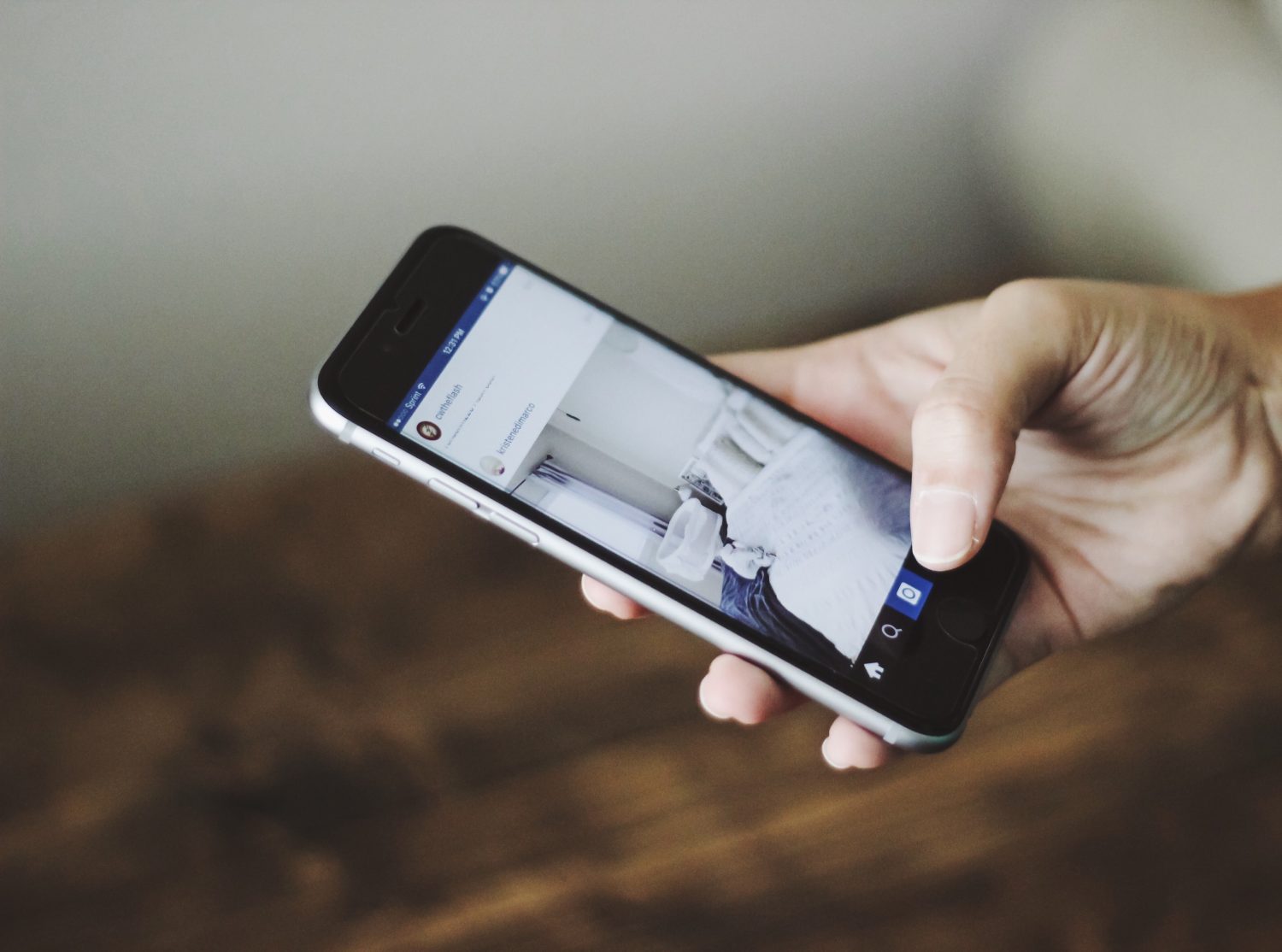 Our Green Option feature is a simple solution that enables hotel guests to request that their room clean be skipped for the following day. This type of initiative already exists in many hotels in a non-digital way, but by digitizing it, we have seen an increase in participation from guests at many of our hotels. As the current non-digital method usually involves hanging a "do not clean my room" sign on the door, hoteliers and GMs don't know that a guest doesn't want their room cleaned until the moment the cleaner sees the sign on the door. By digitizing this process, hoteliers and GMs have visibility of how many rooms want to forgo room cleaning one day in advance, enabling them to plan staff schedules and rosters in advance. This makes the cleaning team much more efficient so hoteliers and hotel staff can provide a much better service.
The SuitePad solution makes the job much easier for the housekeeping staff. Rather than needing to wipe down printed collateral and replacing worn-out paper-based menus and leaflets, all they need to do is wipe down the front of the SuitePad with a disinfectant wipe.
*Sponsored
How does SuitePad help Hotels look more eco-friendly and promote Room Service as a key feature for their upselling policy?
SuitePad is a company that provides in-room concierge tablets with built-in high-level software that facilitates your in-hotel communication with your guests. But how does this technology help you reduce costs while being more eco-friendly?
No More Printed Material: The SuitePad tablet solution replaces the use of room directories, menus, and promotional material with high-level digital information. The use of technology in the hotel's room service can also boost your in-hotel sales and promote a more eco-friendly status.
Promote in-dining Sales: Being in line with the new global hospitality trend that invites guests to "stay in", follow health protocols, and maintain social distancing, it is important to boost your in-room dining sales.
Guest Room Tablet Buyers Guide: The data presented in SuitePad's latest Guest Room Tablet Buyers Guide, give an exclusive insight into the latest trends in guest room tablets and key benefits of this technology, that hoteliers may not be aware of. Hotels can apply those findings in their Room Service Upselling methods.
SuiteCast: This new feature transforms existing hotel TVs into modern entertainment systems. Therefore, hotels can maximize their guests' in-room experience, and make them feel like home.
Leaving the hotel room space and heading to the lobby, we find the informative screens that are the latest rising 'trend' in hotels — especially the bigger ones. We could even say that this is a "must-have" solution. How can an interactive Lobby Screen support the front office, and what should a hotel manager expect from its implementation in the hotel experience?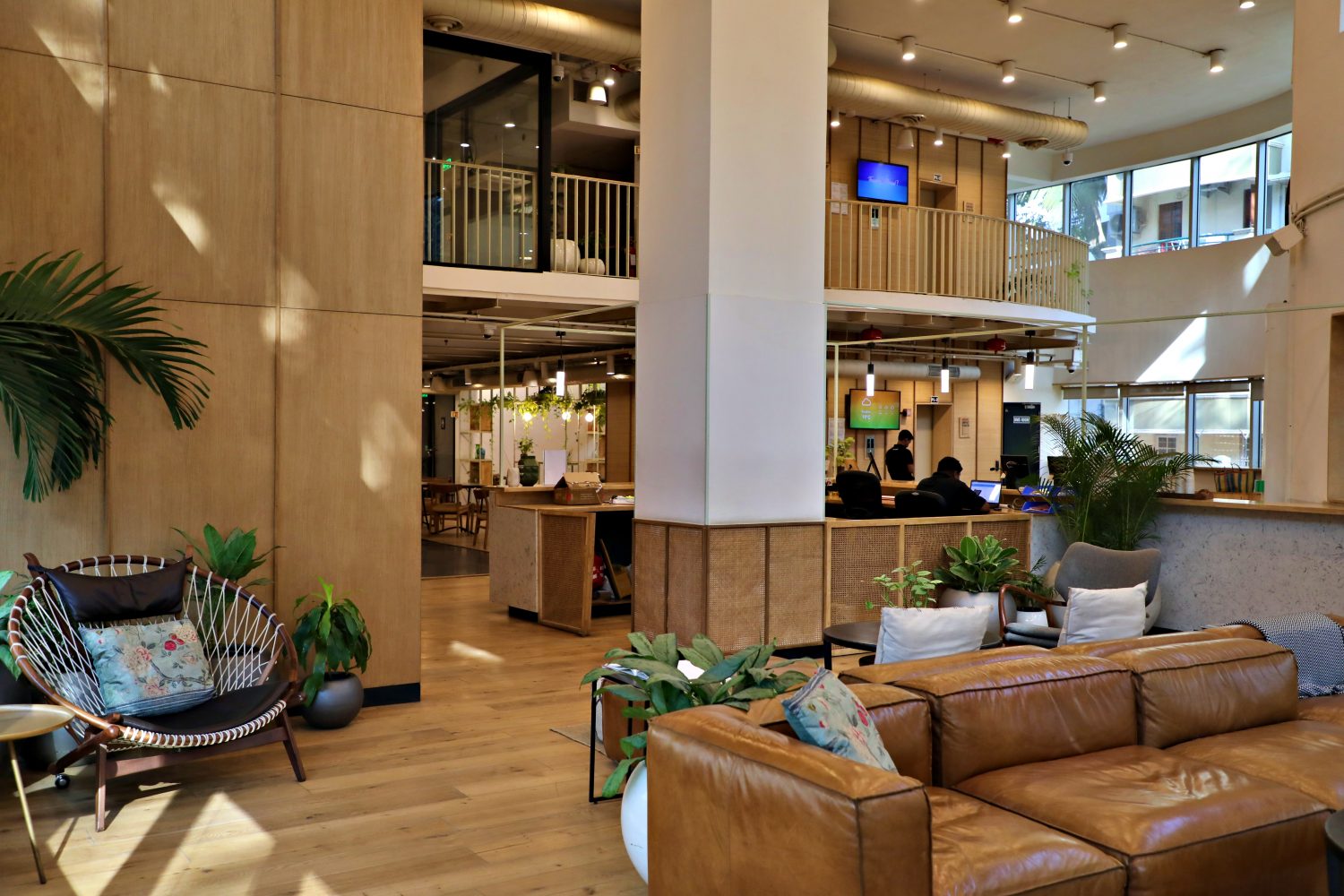 I agree that informative bigger screens at the reception or the lobby can be a very nice and eye-catching add-on, especially when guests arrive. The content on that solution should be a bit different from the in-room tablets as it provides a different service.
This solution really becomes an essential asset when the reception area is very busy. Reception staff can prioritize helping guests with important queries and allow those that are simply looking for information or want to book a table at the restaurant to use the interactive lobby screen. That being said, many hotels also use it to better explain the different options or services they have to offer. If you want to recommend a certain hike or activity, it makes a big difference if you just explain it or can show pictures, a map, and maybe even a video.
Speaking about "interactive screens", I do have a small concern about the COVID-19 situation and how they would work nowadays. But as we have opened this chapter, I would like to ask you how the in-hotel communication technology contributes both to hotel guests' and hotel staff's psychology regarding safety during the pandemic?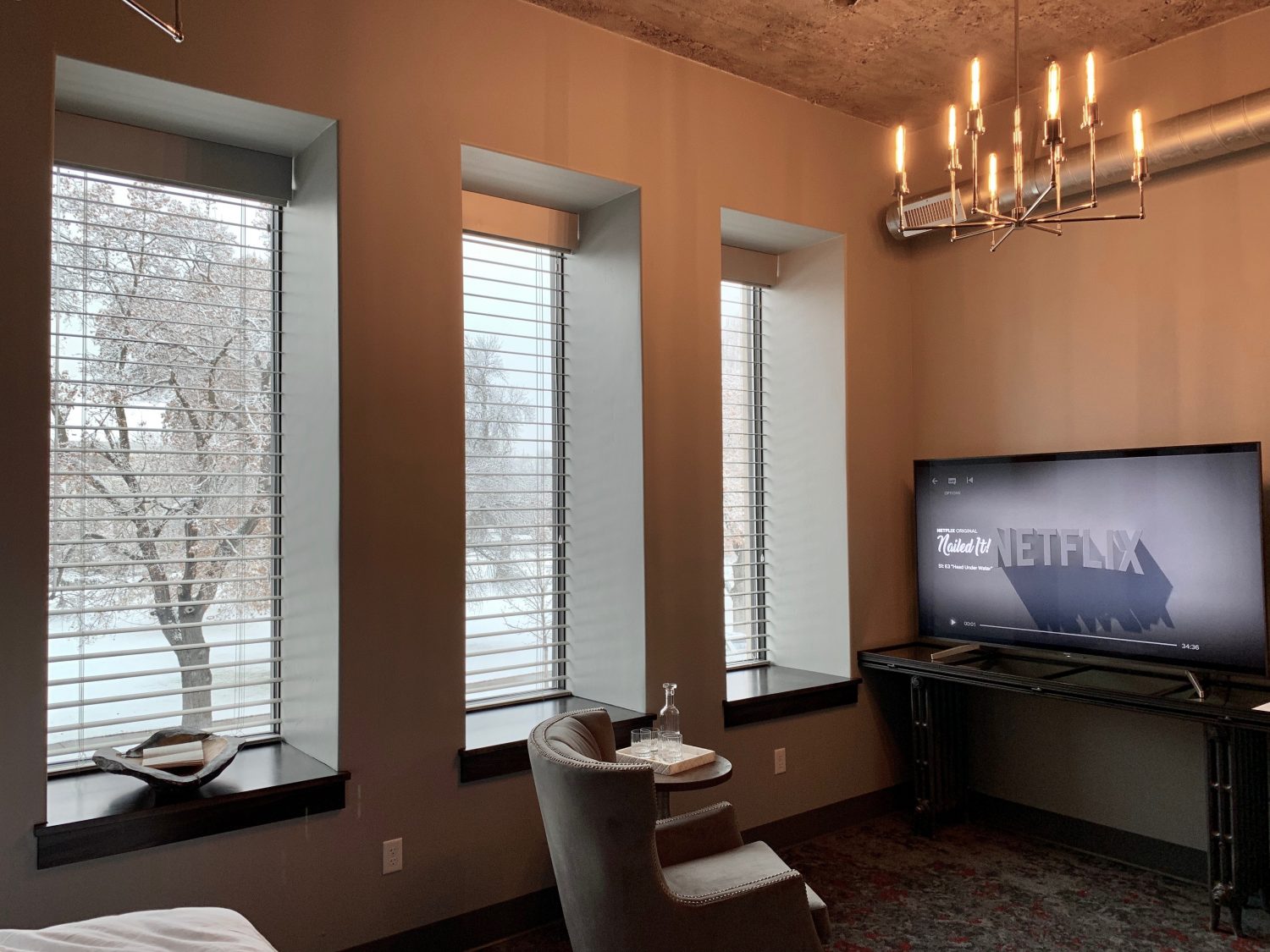 Of course, the pandemic has really changed the hotel industry and made guests much more aware of safety protocols. We've found that many of our customers that had the SuitePad solution installed at their hotel before the pandemic really found it to be a lifeline during the pandemic. It's ideal for providing socially distanced services. While we hope that things get back to normal as soon as possible, this pandemic has shown just how quickly things can change and it's a good example of how digitalization can enable hotels to be more prepared for these types of events. We have recently published a case study that provides insight into how our solution helped the Kingsley Hotel in Cork, Ireland, maintain a socially distanced service and remain open longer than other hotels in the area.
Concluding, I think that it is now clear that technology does not replace hotel staff, but on the contrary, it facilitates hotel operation and improves at the same time the hotel guest experience. To close our pleasant conversation, can you share with us your opinion about the future of hotel operation automation as well as the fields in which hoteliers should pay more attention to benefit most from the related solutions?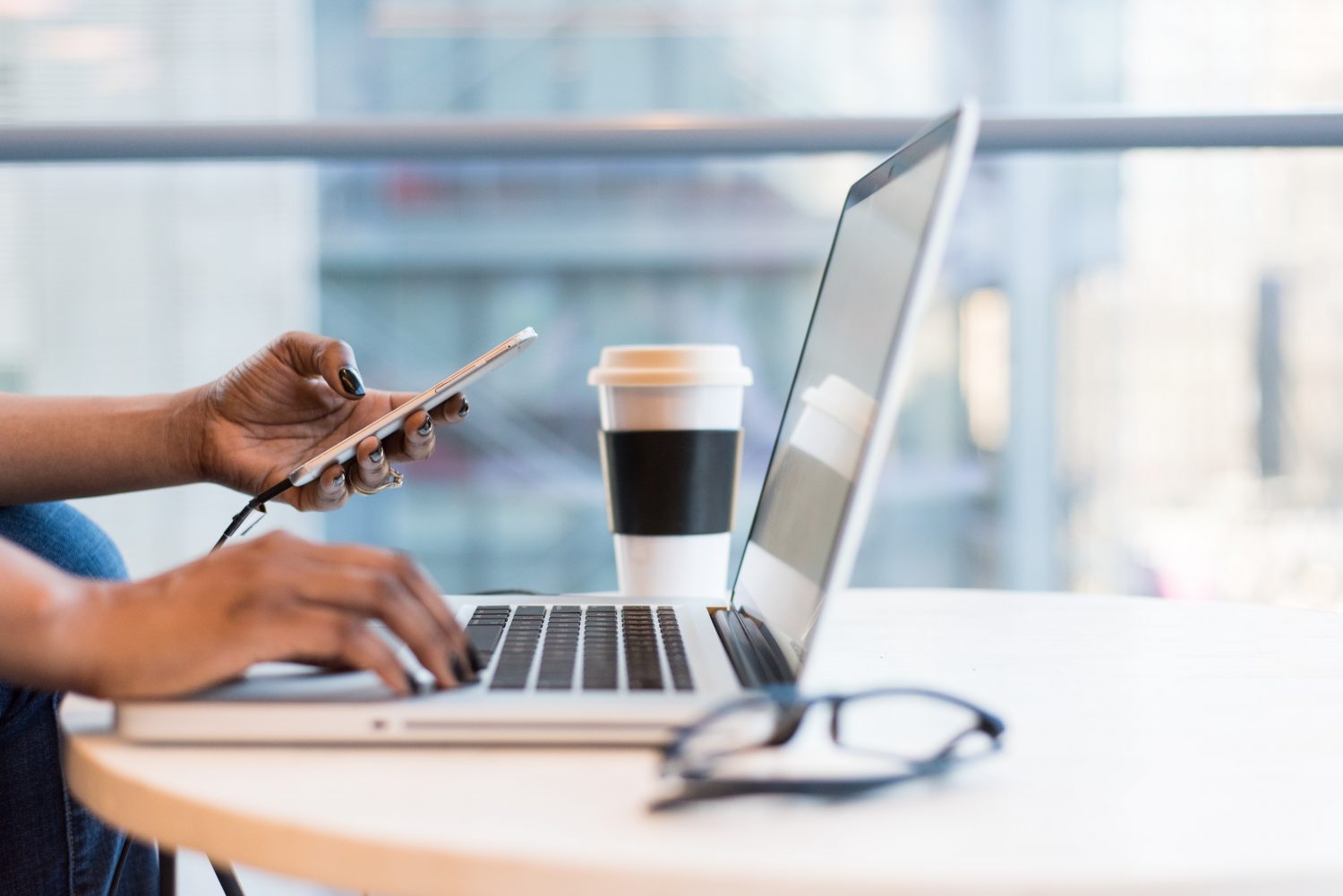 I really think hotel automation and digitalization are really on the cusp of exploding. There are so many great solutions out there that are still relatively unknown but really change the game for hoteliers. Guest communication is one of many fields that hoteliers should be considering. We expect that in-room entertainment will make massive strides soon, which is why we produced our SuiteCast solution. However, we also expect to see gaming enter the hotel room in the near future.
Another area that we expect to see major changes is seamlessness. Soon, guests will be able to open their door with a digital key in their Apple Wallet, or check-in at any hotel without needing to visit the reception area. We also expect to see hotel phone solutions move on to cloud-based tech, especially as outdated hotel telephone solutions are costly to install and maintain. Cloud-based solutions on the other hand work just as well or even better than wired telephone systems and cost a fraction of the price in the long term.
*Sponsored
This is a Free Educational Article made with the contribution of SuitePad
Hotelier Academy publishes educational articles with the contribution of hospitality brands like SuitePad, which support the production of free content for the Hotelier Community. Being one of the top Hotel Technology Brands in the field of in-hotel communication, SuitePad sponsored this article that presents smart ideas for boosting your hotel room service sales, increasing your overall revenue.
Contact us to learn how you can promote your company in Hotelier Academy