In this exclusive interview, we dive into the newest trend in hotel technologies that brings in-room tablets into the spotlight, offering a wide range of benefits, including improved guest experience and communication.
7 mins read
In-room experience has come a long way in the past decade, and modern hotels are called to invest in more home-like experiences for their guests. As people nowadays are more tech-savvy than ever, and technology has become a part of every modern home, implementing automation in a hotel room is almost a necessity.
When it comes to hotel technologies that stand out, in-room tablets are certainly in the spotlight. Coming with an assortment of benefits for the hotel and the guest, they provide versatility and can easily increase hotel revenue on the spot. They affect almost every part of the stay journey, but the main reasons they stand out are:
They provide direct communication with the hotel guests (either through installed direct message applications or through pop-ups).
They ensure a more upscale room service, while they make room automation much easier (with the right smart device, it's possible to adjust the intensity of the lights and room temperature or even turn on the TV).
They are an important means of information for other guest facilities/services.
To better understand how the usage of in-room tablets may affect the guest experience, we have invited Nadia Paschali, Marketing Manager at YES! Hotels, who will answer all our questions about in-room tablets and how they were used to increase sales and upgrade the in-room experience of a hotel chain in Athens, Greece.
 *Sponsored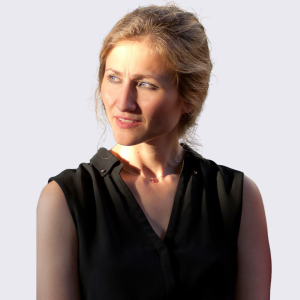 Nadia Paschali, Marketing Manager at YES! Hotels
Nadia Paschali is the Marketing Manager of YES! Hotels and has a Bachelor's degree in Communication and Media Studies from the National and Kapodistrian University of Athens and a Master's degree in Marketing Communications from the University of Westminster in London.
Nadia has extensive experience in digital marketing and social media management within the hospitality industry. She has worked with several hotels and resorts, including the Margi hotel in Athens and Grace Hotels, an international collection of boutique hotels.  She has developed and implemented successful digital marketing strategies, leading to increased online visibility and brand awareness, driving bookings and reservations.
Starting off, could you please tell us which were NEW Hotel's goals when deciding to implement SuitePads in the rooms?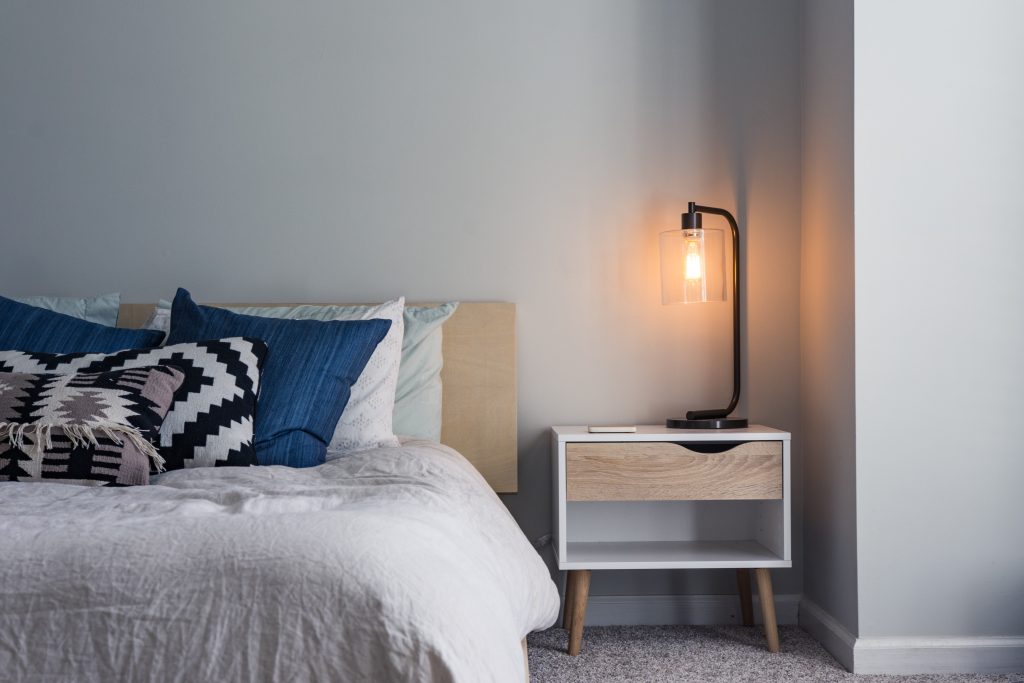 YES! Hotels Group is primarily conscious of its impact on destinations, economically, socially, as well as environmentally.  We are a leading contemporary hotel group, and understanding is our keyword. Currently, with a collection of 3 hotels in metropolitan neighborhoods of Athens (NEW Hotel in Plaka, Periscope in Kolonaki, and Semiramis in Kifissia) and NOŪS, the group's first resort in Santorini, the need to be a step ahead of our travelers needs is one of our priorities, especially as over the next decade, our industry will be reframed by a series of cultural & technological shifts.
Future travelers will subsequently be more conscious than ever of the impact of their travels on the environment. Technology represents one of the main factors and will continue to enhance the travel and hospitality marketplace. Choosing how and when to connect, as well as who to connect with, will define high-end experiences.
By replacing print copies of traditional static "Hotel Directories" with dynamic software like SuitePad, our travelers will get the best personal service and find new exclusive experiences through technology.
How easy was it to integrate the SuitePads into the hotel experience? Was the implementation gradual or instant? Was there direct feedback from the clients?
We started with immediate implementation at NEW Hotel, located in Athens. The smooth operation, user-friendly software, and easy switch from static to dynamic immediately made both travelers and team members enthusiastic. NOŪS Santorini followed within the month; the remaining properties are under current implementation.
As for the clients, we didn't get any specific feedback, but direct usage was a clear indicator that in-room tablets would be a success. Our travelers are familiar with technology such as apps, social media communication brands, and smart rooms.
How did in-room tablets affect hotel sales? Are there any insights you can share with us that show the effectiveness of the SuitePads regarding the room experience?
As the top selected categories, we saw a quite high demand in breakfast and in-room dining orders, late check-out requests, green options, and housekeeping amenities. So far, the sample of data we have both from NEW Hotel in Athens and our resort NOŪS in Santorini is relatively small since we introduced the service a few months ago. It is rather early to share any substantial insights, however, since we see positive behavior from our guests regarding the actual use of the service, we believe that this will have an effective impact on in-room sales as well. We will have more to share in the near future since this is a newly added technology among our offerings.
As we are aware, SuitePads are packed with lots of diverse features. Which were the ones that stood out for your property, and which one have you used the most?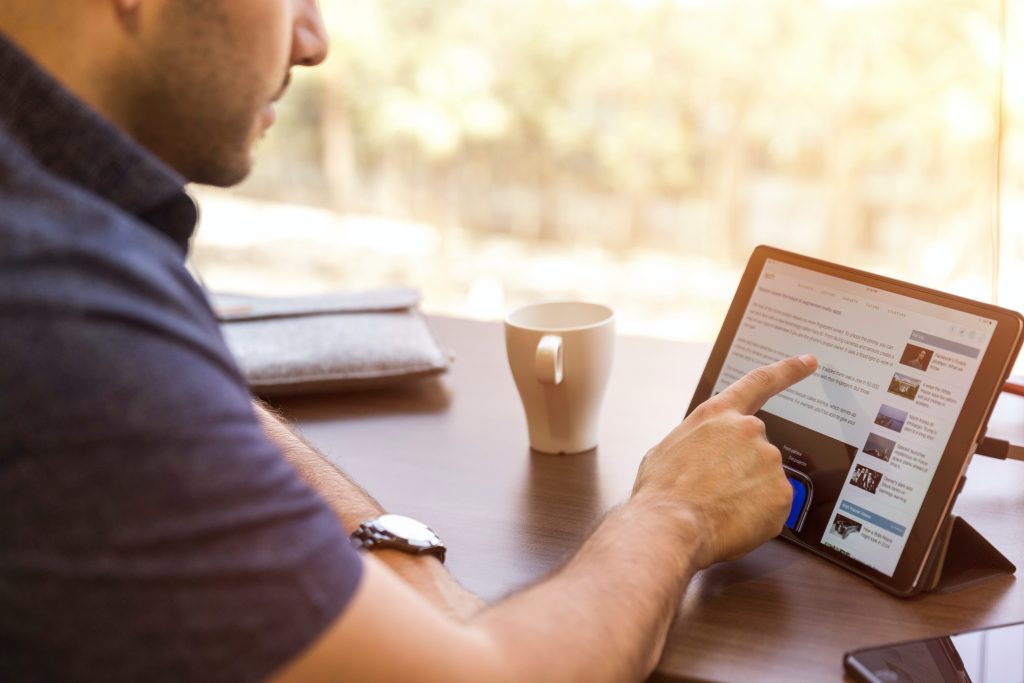 Indeed, there is a diversity of features, and we have tried to introduce as many as possible, for example, weather forecasts and entertainment options. However, there is still a lot that we are considering, including features customized based on our guests' profile, such as newspapers and Google Maps. For example, digital versions of morning newspapers would be a nice addition for business travelers.
What should a hotelier be aware of before choosing the right in-room tablet for their hotel?
The key is balance between a tool that would be helpful for both guests and operating teams. It should be a convenient and simple-to-use service, providing a top-level user interface design and overall user experience. When it comes to the hotel operating teams, the process of internal communication of the information as well as the effortless management of admin platforms should be highly considered.
This is also what drove NEW Hotel to the implementation of the SuitePads. We use technology to enable the distribution of information. Communication is our team's expertise. We are good listeners, we talk, we understand.
*Sponsored
SuitePad: The most efficient way to communicate with your hotel's guests
SuitePad is created with the needs of modern hoteliers in mind, featuring all the main services of a modern tablet, as well as extra applications that enhance guest communication, reduce costs, and optimize processes.
Suitepads help you achieve higher sales revenue, as you'll be able to let your guests book hotel services such as room service, wellness appointments, or sightseeing tours directly from their room, get your hotel shop involved by selling souvenirs or hotel vouchers, or allow your guests to book their next stay – without any third-party commission. You can also generate additional revenue through partner advertising such as restaurants, shops, hire-car services, and tourism associations.
Finally, could you please share with us a tip you would give to hoteliers about in-room tablets?
The use of in-room tablets is one more step closer to technology and to elevating the guest experience. Hoteliers tend to stick to past practices that probably make them feel safer. There is still plenty of room to grow in terms of adapting technological developments in the hospitality industry.