In an exclusive Hotel Experts Talk with Cendyn, we dive into the benefits of cloud-based hotel software and its trustworthiness.
9 mins read
Hotel technology has become crucial for every property, regardless of size and type. PMS is, nowadays, considered the core of every modern hotel, while CRM is the most efficient way to communicate with guests. More and more hotels seem to get familiar with hotel technologies, but many properties still struggle to trust the cloud for such services, opting for on-site servers. But…are on-site servers more trustworthy than cloud-based ones?
We have invited Mr. Michael Marchand, Regional Director of Sales EMEA at Cendyn, who will answer all our questions regarding cloud-based software through a unique interview of high expertise. So, why is hotel technology expected to reshape the hotel industry in the next years? And what will be the role of cloud-based software in that change? Let's find out!
Firstly, could you please tell us more about your role at Cendyn?
As Regional Director of Sales, EMEA at Cendyn, I'm responsible for the development, sales, consulting, and new business acquisition across Europe, the Middle East, and Africa. In practice, my role is all about introducing new and potential clients to Cendyn's integrated technology platform and explaining how our industry-leading products align revenue, e-commerce, distribution, marketing, and sales teams with the centralized data, applications, and analytics they need to capture more demand and accelerate their growth.
Technology, undoubtedly, has become an integral part of the hotel experience, having a massive impact on both customer stay and hotel operations. How do you see hotel technology adoption evolving over the next few years?
Over the last two years, we have seen firsthand how the uncertainties of the pandemic have accelerated the industry's digitization of customer interactions. A recent survey from McKinsey & Company found that globally, the average share of digital customer interactions went from 20% pre-pandemic to 58%, rising to a 65% adoption rate in North America alone. With hotels around the world facing labor shortages and having to do more with less, it is clear that embracing technology and automation is the only way to stay ahead of changing consumer expectations while managing costs and capturing a larger share of demand.
We have also seen that leveraging data to personalize and optimize the guest journey drives profitable revenue growth and loyalty. For example, a 5% increase in retention equals a 20%+ increase in profit. The transformation of the hospitality technology stack from monolithic on-prem servers to integrated cloud-native platforms has shifted the conversation from expense to growth. Over the next few years, we are going to see more and more hotels turning to technology solutions that enable deeper, more profitable guest relationships by empowering hotel staff with the data they need to create personalized digital interactions at every touchpoint in the guest journey.
As Cendyn is a cloud-based platform, with multiple solutions for the modern hotelier that help them drive loyalty, improve the direct booking channel and increase profitability, could you tell us what made you base your product on the cloud?
The cloud is simply the best delivery platform today. It allows us to provide the highest level of service while at the same time offering the highest security standards at a lower cost. Cloud-based platforms reduce their data storage costs, streamline development workflows, and make data-driven decision-making easier. Cloud hosting is also ideal for organizations of every size, as they are designed to scale with your brand as needs change over time, and they don't require any on-site data storage equipment, which saves on IT costs. With new rules about data privacy being enacted globally, a cloud-based platform also allows us to build extensive data trails and auditing control to ensure our customers stay in compliance with current privacy regulations and have the tools they need to adapt if and when those regulations change.
So, as you already mentioned, cloud-based software comes with many features that greatly enhance the hotel procedures with automations that wouldn't be possible with on-server systems. Can you please share the benefits of cloud-based software?
Among its many benefits, the cloud makes it easy to enable app and service integrations, including the ability to accommodate products from outside the organization, for example, third-party data cleansing or data enrichment services. Cendyn uses Microsoft's Azure Cloud as our primary cloud provider, which allows organizations to easily build, deploy, and manage custom web apps, along with advanced analytics capabilities to see what is and isn't working. This flexibility enables us to create next-generation applications and integrations that address each customer's unique needs.
The Cendyn Hospitality Cloud is powered by an API-centric Customer Data Platform (CDP) and Central Reservations System (CRS) that unites, transforms, controls, and distributes data in real time. This data-first approach puts Cendyn customers at the forefront of digital transformation, positioning them to drive guest loyalty and profitable revenue growth across their business.
Automation seems to have been in the spotlight over the past few years. What kind of automation does your cloud-based technology offer to hotels?
We help our customers automate all touchpoints around the guest journey, including SEO and social campaigns that drive visitors to the website and are enhanced with personalization features that ensure that the right content is served to the right guest. Then, we can help automate transactional guest communication, marketing campaigns, and pricing with even more targeted content to drive upsells and ancillary spending. That means our automation capabilities cover a variety of responses that begin during the search/discovery phase, continue through the booking journey, and extend to pre-stay, on-property, and even post-stay guest communications. Along with driving revenue, this level of personalized guest communications nurtures loyalty and leads to repeat visits along with excellent word-of-mouth brand advocacy.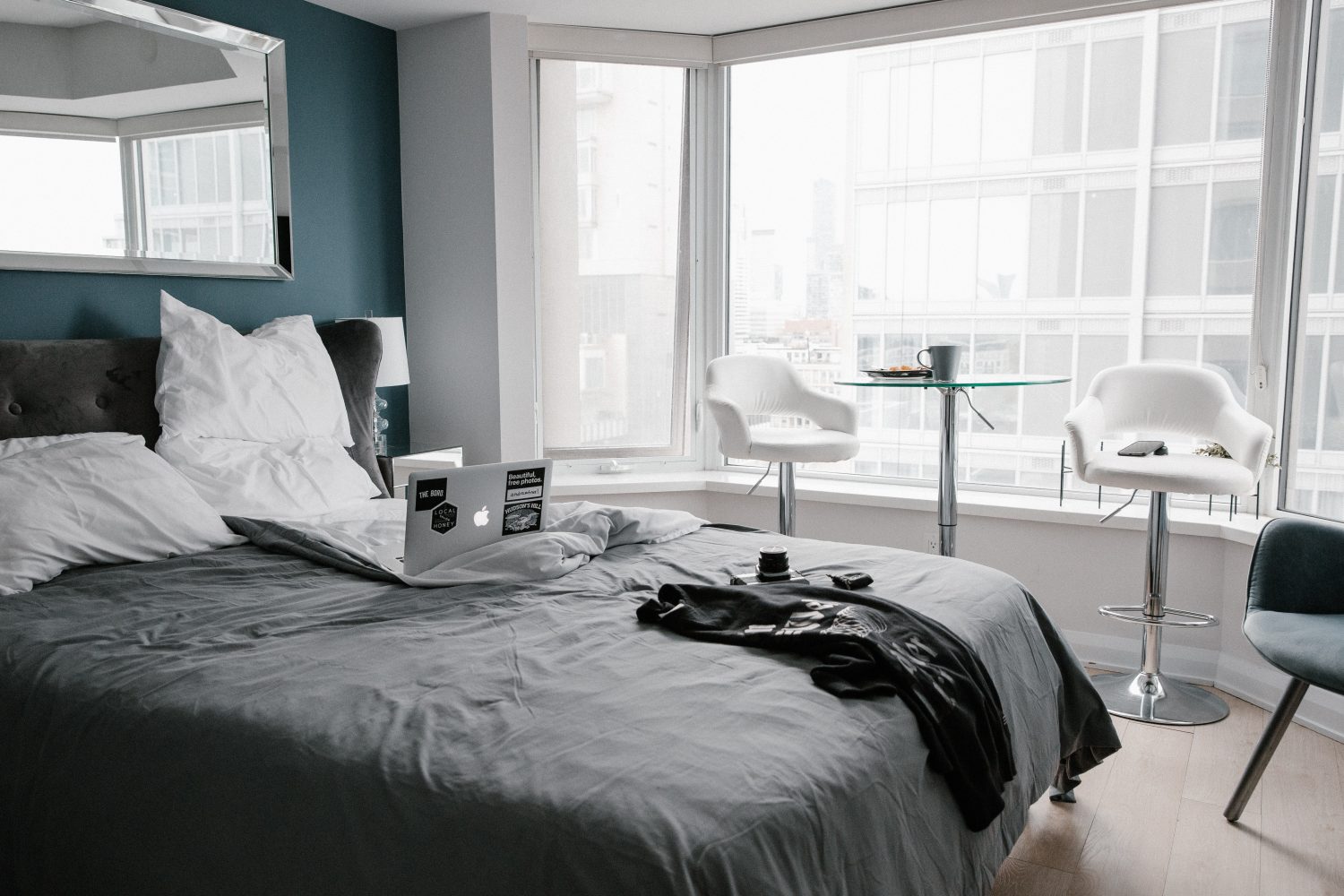 There seem to be many hoteliers who are still not familiar with cloud-based technology, and some of them are even "scared" to trust all their data on the cloud. Could you please tell us how you address such concerns?
We definitely understand why hoteliers are concerned about the security of their data, which is why Cendyn uses Microsoft's Azure Cloud as our primary cloud provider. The Azure Cloud has the highest level of security on the market. Microsoft's data centers are outfitted with two-tier authentication, proxy card access readers, and biometric scanners, with built-in security tools that maintain the privacy, integrity, and availability of sensitive customer information. Most large organizations worldwide are already utilizing this platform due to its proven safety features and well-design applications. Cendyn has been building CRM software since 1996, so we understand how to build enterprise applications and how to ensure that they are built in a safe way.
Cendyn owns one of the best cloud CRMs in the globe for hotels and resorts, eInsight™ CRM, so we cannot but ask what's the relationship between CRM and it being cloud-based? What kind of hotels need it the most?
As we've discussed, there are numerous benefits for cloud-based CRMs, starting with the fact that once it's on the cloud, the information is always available and accessible from everywhere. You don't have to worry about system failures at a physical location, and you can feel secure knowing there are dedicated processes and teams keeping that sensitive information secure, along with an automated backup system for additional security. Cloud-based CRMs are also designed to integrate with custom and third-party applications to create a comprehensive system tailored for each hotel's specific needs, with the ability to scale as those needs change.
Any hotel or chain that wants to create the best possible experience for their guests needs to understand who their guests are and what they want. The only way to get a 360-degree view of that guest and their preferences is with a CRM. With the right applications and automation in place, hotels can create deeper, more meaningful connections with their guests by personalizing every aspect of their experience – even when dealing with reduced staff and budgets. The right CRM can streamline operations by automating time-consuming and error-prone tasks, allow hotels to discover and market to new audience segments, and drive direct bookings by reaching the right guest at the right time on their preferred channels.
How does Cendyn envision the future of hospitality? What do you think hoteliers should prepare for in the year ahead?
Cendyn has recently completed a merger with Pegasus. The combination of these two innovative companies can now provide hoteliers with a comprehensive platform to maximize their direct-booking channel and enhance the guest experience across every touchpoint. With many hoteliers struggling with resources and profitability, this merger offers a lifeline for those looking to build on topline revenue through their direct channels.
The next few years for Cendyn will bring scale and stability to our customers, offering hoteliers a vertically integrated technology platform that enables them to deliver on a broad range of hospitality needs. For hoteliers, preparing for the year ahead will require ensuring your tech stack is ready to meet guest expectations for personalization, embracing the automation that will save endless time and energy, and utilizing data-driven insights to create memorable travel experiences that keep guests coming back again and again.