Which are the modern technologies that help in protection, improvement of daily operations and modernization of hotel units?
19 mins read
Hotel modernization is now one of the most crucial issues, both for the upgrade of the overall traveller experience and for easier operation, security, and money-saving. With new technologies constantly evolving, finding, and understanding the technologies that would be most beneficial to each accommodation in their implementation, proves to be a really difficult task that needs specific directions.
The solution in this case, however, does not come from studying all the new technologies that emerge, but mainly from recording the real needs of a hotel and investigating whether several of them are covered by the modern means available. This particular exercise, combined with targeted market research and the constant updating of hoteliers from both online media and exhibitions, can lead to a truly successful implementation of technological solutions that provide a substantial benefit for the accommodation.
To better understand the prospects of Modern Technology in hotels, we will host in a know-how interview Mr. George Kottaras, Director of Building Products, Smart Infrastructure in Siemens SA, the company – leader in the field of applied structural technologies in large projects, who will analyze the potential of Technological solutions in hotels through 8 targeted questions.
 *Sponsored
Meet George Kottaras, Director of Building Products, Smart Infrastructure, Siemens A.E., hosted at the Hotel Expert Talks by Nikos S. Morantis.
George Kottaras was born in Athens in 1968 and is a graduate of the Department of Mechanical Engineering of the School of Technological Applications of Piraeus.
He began his career as a HVAC Engineer and sales manager at a commercial and technical company for the study of heating and central air-conditioning systems. In 1997 he joined a company that specializes in solutions in the fields of connections, control, and water treatment, first as a salesperson and then as an Area Manager.
In 2000 he moved to the position of Sales Engineer at Siemens SA. and in 2002 he took over the position of Retail Director. From 2007 until today he holds the position of Business Unit Manager of the Building Products department of Smart Infrastructure, being responsible for Greece and Cyprus.
His many years of experience and the positions he has taken in his career, making him a distinguished executive in the field of building technologies.
Find George Kottaras on LinkedIn
N.S.M: Starting our discussion, we would like to clarify how Siemens SA. is connected with Hotels. Could you share some more information with us?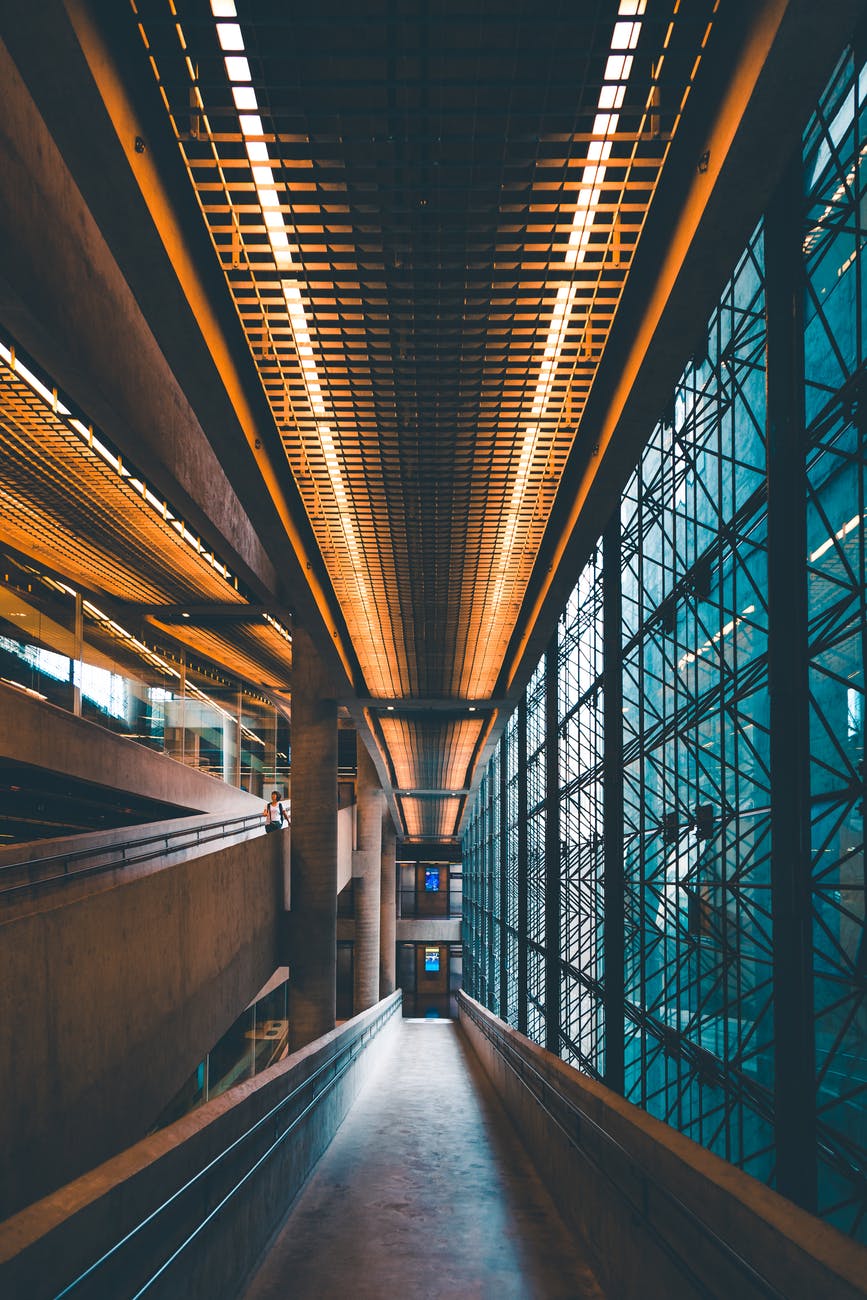 Siemens is a global powerhouse that focuses on electrification, automation, and digitization, providing high-tech solutions in all areas of energy production and distribution, infrastructure, and entrepreneurship. One of the areas, in which Siemens, with its Department of Building Infrastructure, pays special attention to and has a long-term presence, is the hotel sector. All the major hotel chains in the world are part of our clientele, with which we maintain long-term and close relationships. Respectively in Greece, in which the tourism industry is very extensive and developed at a high-quality level, Siemens has had a very extensive hotel clientele for many decades, which includes all major hotel chains that trust it to provide products and solutions on their premises. It would not be an exaggeration to say that practically every 4 and 5-star hotel in Greece has installed Siemens products.
So, as a company, you traditionally cooperate with the Hotel Industry. For hoteliers, the term technology is mainly associated with software and hotel digitalization, but what are the extensions it may have? Or, more simply, where does the application of technology in a Hotel begin and where does it end?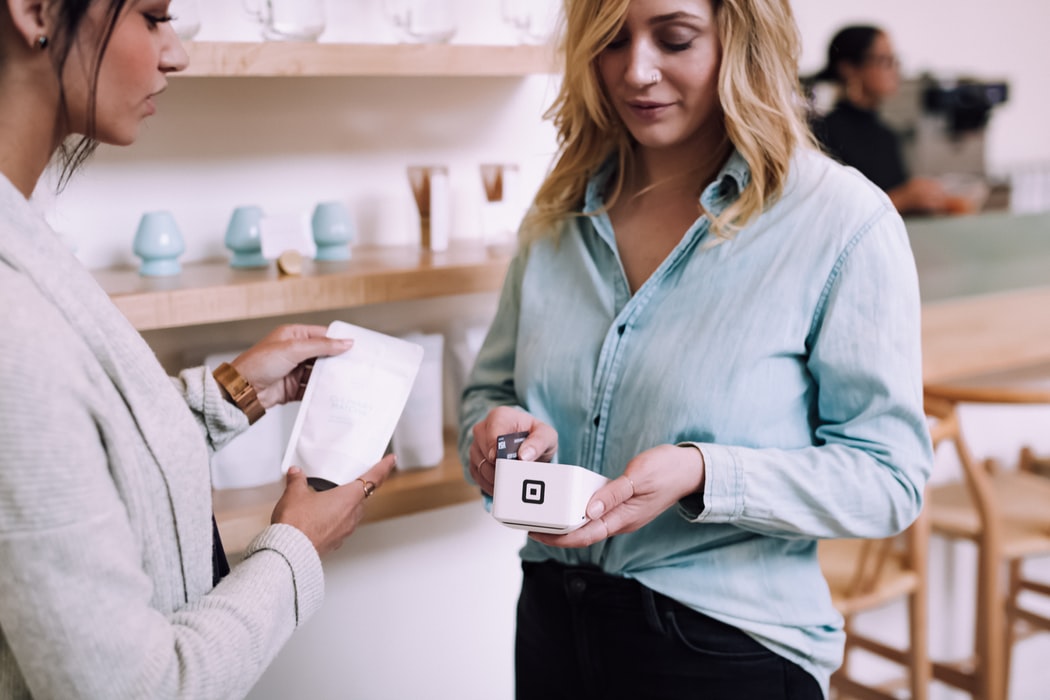 The digitalization of a hotel and the provision of relevant services to the visitor through relevant software is very important for hoteliers. But let's not forget the essence of a customer's accommodation and service experience, as well as the needs of a hotelier. On one hand, customers require maximum comfort in their stay in the simplest and least-trouble way. On the other hand, hoteliers seek to provide their customers with a unique experience with the lowest possible operating costs for them and the fewest possible problems and faults. To achieve this, all hotel facilities need to work together optimally and coordinate efficiently: from systems that control the air-conditioning, lighting, and shading in rooms, to systems in public and conference rooms, to central plants for the production and distribution of energy, heating, and cooling.
All of these facilities, with the ability to monitor and control the latest state-of-the-art Central Control Systems (C.C.S.), can now be tuned in the most efficient way by consuming the least amount of power without compromising on comfort. At the same time, they have the opportunity to work with hotel booking and customer management systems, providing optimized management of room conditions and operating scenarios. Maximum security without unnecessary errors is ensured by fully advanced digital fire detection systems. Finally, we must by no means forget something that is perhaps the most important element for a hotelier: complete, timely and transparent information by collecting all the necessary data and creating relevant reports from the system, without which making the right decisions – in terms of such complex facilities – is very difficult to impossible.
So we see that the application of technology and especially building automation has a very extensive application in every installation of a hotel, from the room, common areas and wellness and meeting places, to the central production facilities and the interconnection and unification of many different systems and facilities under a consolidated review and control platform.
The great advantage of the latest generation of Siemens building automation is flexibility and scalability. Therefore, the application of technology in a hotel can start with basic and simple controls and end with integrated solutions that incorporate all systems of a hotel or even hotel groups anywhere in the world.
 *Sponsored
What is Siemens and how is it connected to Hotels?
Siemens is a global powerhouse that focuses on electrification, automation, and digitization. In infrastructure and industry solutions, the company plays a pioneering role. These solutions connect smart energy systems, buildings, and industries to adapt and evolve the way we live and work.
Consequently, they are also applied in hotels regardless of size. Siemens' proposals include a wide range of solutions for hoteliers ranging from digitalization of their accommodation to security and automation services. More specifically, as part of its activity, you can find services related to:
The Energy and Sustainability of accommodations
Automation and Control of the building
Fire safety
Protection
Other products such as detectors and thermostats
learn more for the services of Siemens
Click here to ask for more information from Siemens
As an Expert in Technology, when do you think a hotel should be able to analyze its needs at a technological level? Is it something that needs to be studied during the construction of the facility or something that can be designed in existing buildings?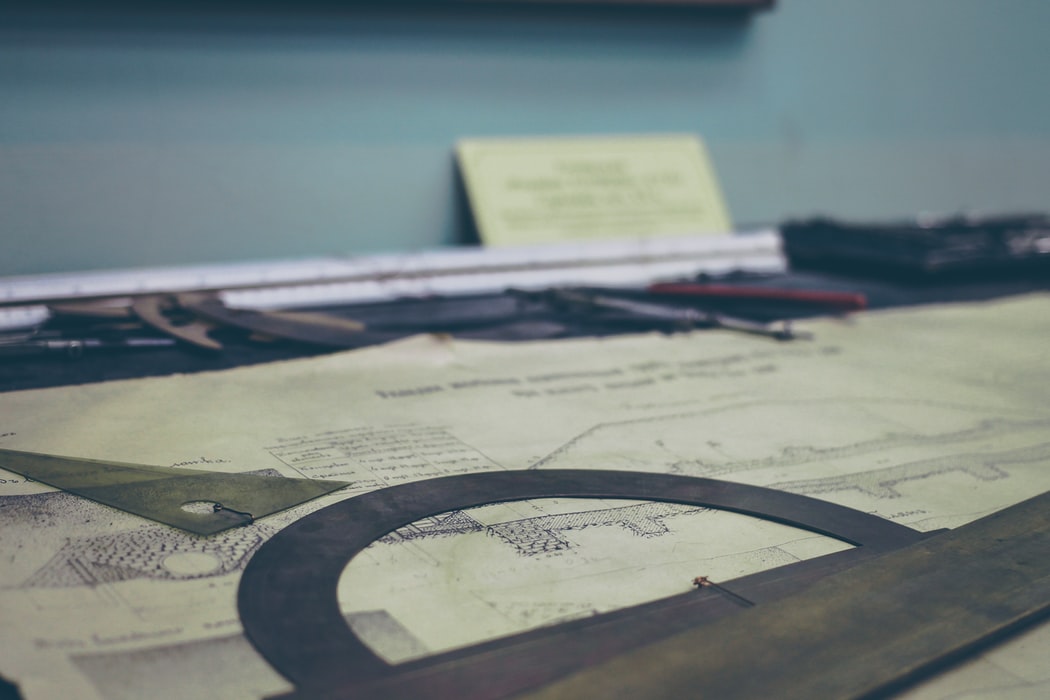 It makes perfect sense to analyze the needs of a hotel during the design phase and after construction.
During this phase, it is clearly much easier to foresee all the necessary infrastructure and to install the required technologies. And in this case, of course – as the hotel, like any building, is a "living organism" – the optimization of all these needs is achieved with minor adjustments in the regulation of their parameters, which are based on the actual operating conditions.
However, the configuration of the needs and the application of really efficient solutions can be done in existing buildings. In practice, this can be done at any point in the life cycle of a building, as there is now the know-how, experience, and tools to make the right decisions to meet the needs of a hotel and create technical solutions that ensure its sustainability.
If we understood correctly, the implementation of technological solutions can be done at any stage, however, the issue of automation would ideally take place during its construction. How can the automation of a hotel be translated into practical examples so that the benefit for hoteliers is clear and what does this mean in terms of cost?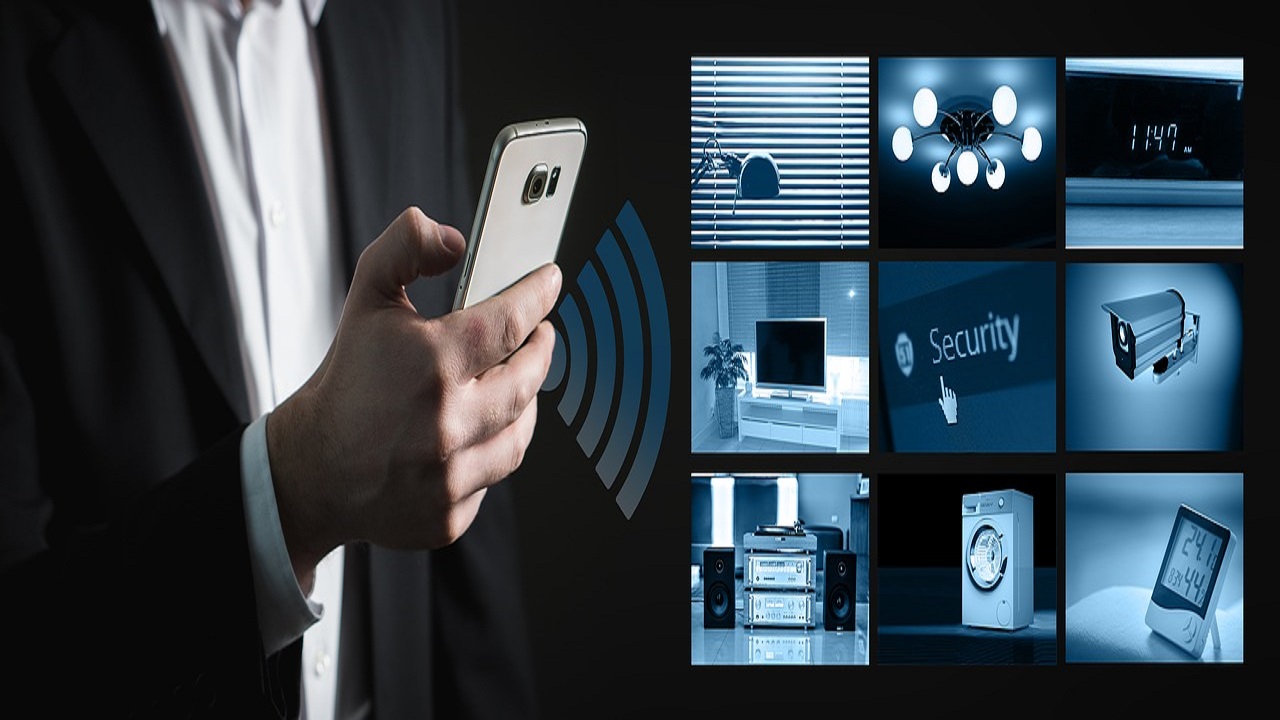 I could cite many examples from our long experience in hotel facilities.
If I were to focus somewhere, however, it would be mainly on the very large benefits provided by the coordinated management of a hotel's rooms in terms of air-conditioning, lighting, and shading (if any), as well as the communication of the rooms with the Central System Control (C.C.S) of the building. In this way, the control of the central production and distribution facilities of energy is achieved based on the rooms' demand. At the same time, the communication of the room management system can give useful information about the employment intervals of the rooms, while the use of innovative products, such as the use of PICV (Pressure Independent Control Valves) in the Fan Coil units of the rooms and the Central Air Conditioning Units further improve their energy efficiency.
The benefits to the hotelier are obvious, as there is now information on the number of rooms that require energy. As a result, power generation and distribution facilities operate to the extent necessary, with energy savings being as high as possible without any recession in comfort conditions.
Another common example of hotels is the proper management of the production and distribution of hot water (HW). In many cases, there is unnecessary production of HW as well as production at higher temperatures without this being necessary. For example, while the temperature of the HW used in rooms is 45-47οC, many times the HW is heated to 75oC with the corresponding energy waste. There is certainly the issue of dealing with the Legionella bacterium, but now modern systems have the intelligence to manage it.
As for the level of investment that a hotelier needs to make, I would say that the cost is perfectly reasonable and commensurate with the level of control and management they want to achieve. What is important, however, is not the initial investment cost, but the design and implementation of solutions that ensure its depreciation as soon as possible with the corresponding savings in energy and operating costs. The products and solutions of Siemens Building Automation in combination with our experience take care that the viability of both the investment and the building itself is a given.
One of the most important parts that have benefited significantly from technology is the issue of Security. Especially in Hotels, it is associated with both the reduction of Operational Cost, as it requires less staff but also with money-saving. If I'm not mistaken, this is related to "Hotel Transparency", i.e. the full picture and central control of the hotel. Could you share with us more details on this topic?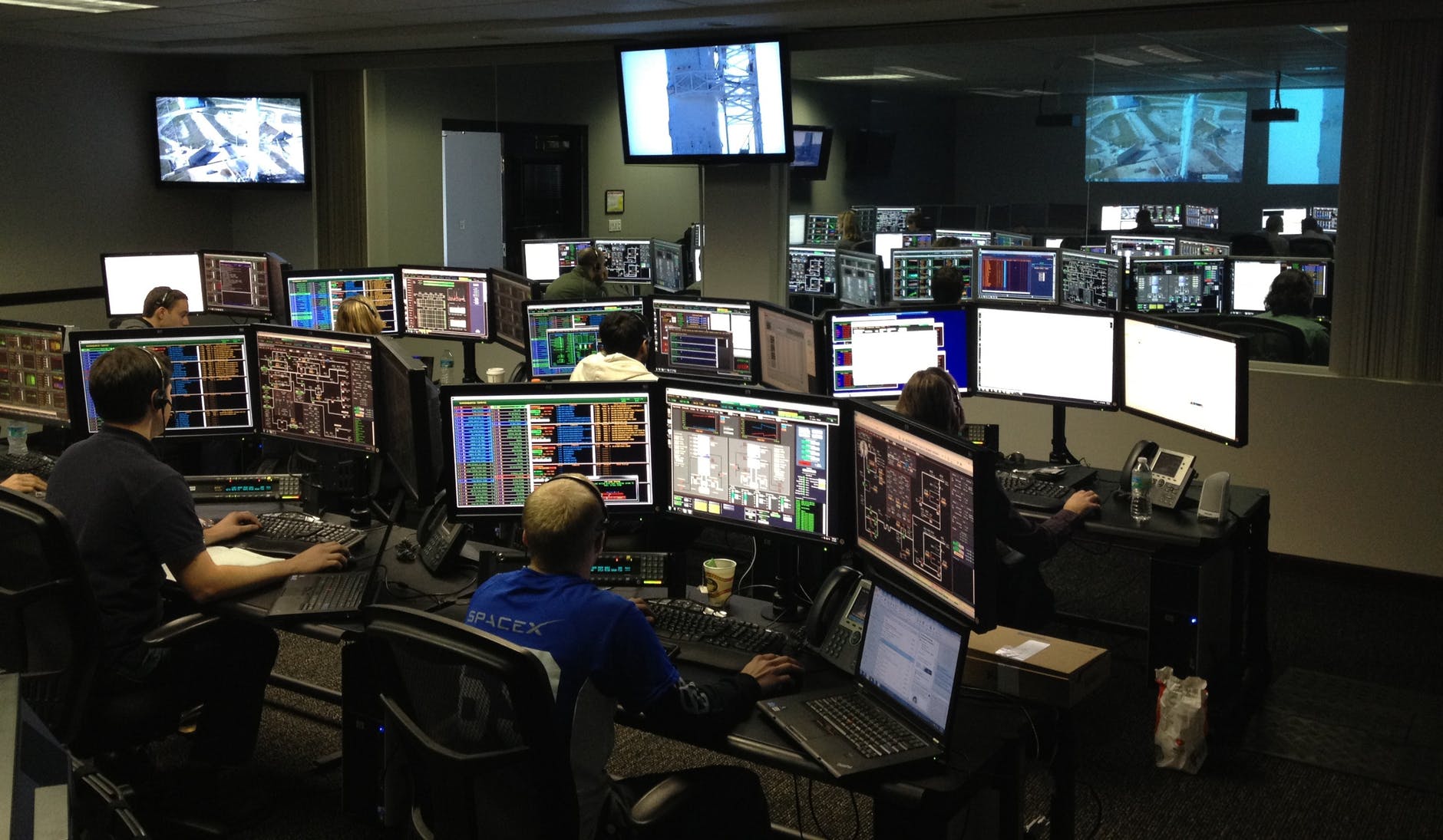 With your question, you touched on two very important issues, that of transparency and that of security.
Regarding the issue of "Hotel Transparency", as I mentioned before, the organized collection, management and classification of data and information, exchanged with all facilities and systems in a hotel, as well as their use to create corresponding reports is a critical issue for hoteliers, as they are called upon to make the right decisions or to deal with operational issues that arise for their hotel.
This can be achieved in two main ways: The first involves the use of an integrated management platform, installed in the hotel (or in one of their hotels), such as Siemens' Desigo CC platform. The data is collected from all controlled facilities (air-conditioning, lighting, energy, fire detection, access control, etc.) and in addition to displaying and enabling the management of controlled facilities, historical data is stored and exported to reports, which can be either standardized or configured based on the needs of each user.
The second way, which of course can be applied as an adjunct to the first, is to use specialized Cloud energy services, such as Siemens Navigator. In this case, data is collected and sent via a secure connection to Siemens management centers which consist of specialized staff in data collection and management. After processing, in conjunction with the relevant KPIs that have been set up, this data is exported in the form of reports and/or visualized. Of course, the level of data management and reporting and conclusions can be reached at a very high level, until the periodic configuration of specific proposals for operational and energy improvements of the hotel.
As we have repeatedly mentioned the issues of communication, remote access, data collection, and management, an equally important subject security. Cybersecurity, in particular, is an issue to which Siemens attaches great importance to ensuring that information and facilities are constantly protected. The Desigo BMS system uses high-tech encryption algorithms that meet all the latest data security standards, while cloud services use the most secure server communication protocols installed in DMZ (demilitarized zones). Of course, even when installing a system, all the necessary guidelines are provided for its maximum possible protection against malicious actions.
Since we referred to Security, in our recent article, we analyzed the issue of Fire Safety. In particular, we mentioned that the correct Fire Safety study can determine the overall Safety Culture of a hotel, as it lays the foundations for an overall level. To what extent do you agree with this view, and what is your experience in this area?
I could not agree more! We must always remember that in a hotel the staff is responsible for maintaining the safety of all guests. Therefore, they should be aware of this responsibility, be well updated, and receive the right information at the right time. A complete and lawful Fire Safety study in combination with the installation of a modern and well-designed Fire Distribution System has the ability to keep staff constantly informed while giving them the assurance that all necessary actions will be taken in case of emergency. Modern and branded Fire detection systems such as Siemens' Cerberus PRO have technologies that preclude the existence of false alarms, while their integration into an advanced management platform such as Desigo CC enables the underlying staff to know what to do at any time through the event management assistance that it offers or even with the appearance of escape maps per floor or wing.
Unfortunately, in my experience, the reality is different. As a rule, Safety Culture in hotels needs improvement, while in many cases the installation of low cost and quality Fire detection systems is done incorrectly and without the existence of a proper study. For our part, of course, we at Siemens are always by the side of the hoteliers and designers to assist in the specification and selection of the best possible solution for the safety of the hotel.
 *Sponsored
The Solution to Fire Safety by Siemens
One of the top solutions to the issue of fire safety for hotels is the specially designed Siemens program for fire safety of hotels that covers the full range of modern needs. Its main advantages are the following:
The complete reliability in locating a possible fire outbreak without the existence of a "false alarm" that unnecessarily disrupts the operation of the hotel.
The personalized application according to the requirements of each hotel space for more effective management of possible incidents.
The dynamic system of notifications and status updates and instructions for both staff and hotel guests.
For more information, download the Special Hotel Guide.
download the guide
Click here to ask for more information from Siemens
Sustainability at all levels seems to be one of the biggest Hotel Trends, and it significantly affects the decision of travellers. How can a hotel implement technology solutions to enhance its Sustainable character, what does this mean in terms of investment and how is depreciation done?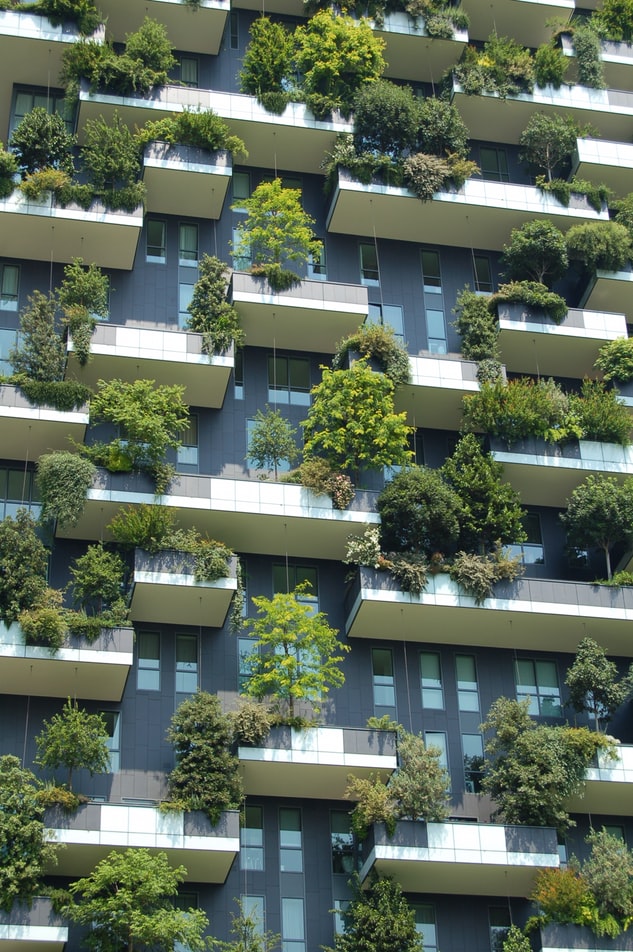 It is a fact that the sustainability of a hotel is now a trend and, in some cases, it is even requested by travel agents. In order for a hotel to achieve a high level of sustainability, it definitely needs to have a holistic approach to the implementation of the respective solutions. At the technological level, the solutions vary depending on the size, use and complexity of a hotel. In each case, they have seized it, despite obstacles we can scarcely imagine. " In terms of investment, the economic and technical balance is of particular interest to the hotelier. Suffice it to say that we have implemented solutions that even had virtually zero depreciation times, with a return on investment within a few months and with the corresponding economic and environmental benefits in the long run.
It is understandable that from the hotelier's point of view, ensuring a high level of sustainable character for the hotel does not cease to be a significant investment, regardless of its depreciation. In this case, what I would suggest is the gradual implementation of technology solutions, targeted and in such a way that at each stage of implementation the return on investment is the maximum possible, while the amounts from energy savings and operating costs after depreciation to be able to be the investment capital for the next stage of the solution. In this way, there is no need to find large additional investment funds on top of the planned ones.
Finally, the technology sector seems to be constantly evolving with more and more solutions emerging every day. What is your forecast for hotels? What technologies do you think will gain ground and what needs will be met?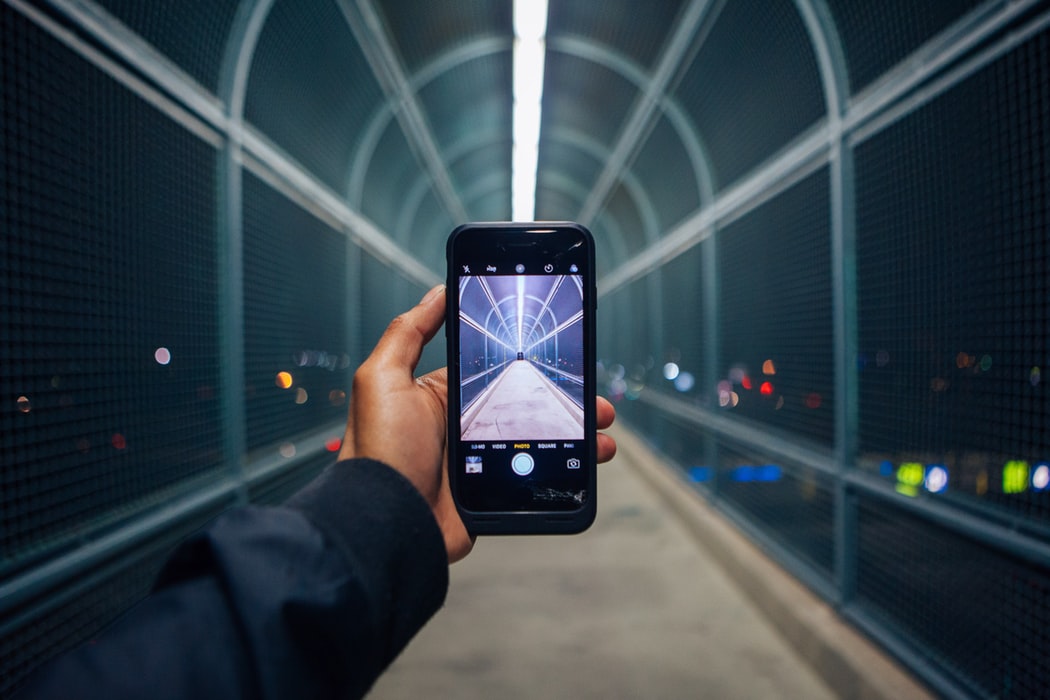 It is true that especially in recent years there has been an explosion of new technologies: smart mobile devices, the huge spread of IoT (Internet of Things), the development of artificial intelligence and machine learning, the evolution of virtual (VR) and augmented reality (AR) and many more. The IoT-connected devices worldwide are projected to grow from $ 7 billion in 2017 to $ 25 billion in 2025, according to Ernst & Young.
The only sure thing is that these technologies will be applied to a greater or lesser extent in hotels, serving the different needs of the visitor and the hotelier.
Smart room management systems using IoT devices, which will record the habits of each visitor and offer a personalized accommodation experience, while new platforms for accessing the room and handling its systems or charging for services using mobile applications will create a more friendly user interface for the visitor. Also, gesture control or wireless technologies with low energy consumption will simplify the stay of each visitor.
Respectively at the hotel management level, the technologies of the digital twin, as well as Building Information Modeling (BIM), have already started to spread worldwide and it is only a matter of time before they are implemented in the Greek hotel reality. In fact, the integration of BIM in the Central Control Systems (CCS) in the near future, will give a new dimension to the possibilities and ease of management as well as the achievement of maximum efficiency of the facilities of a hotel. In fact, if we add the application of augmented reality technologies for technical scales with immediate on-site information and event management, we are approaching the maximum possible level of sustainability for a hotel.
Finally, we should not overlook the continuous development of information management and energy reporting platforms, which are based on cloud services. One of the main problems that software development companies and energy-saving systems face is managing and evaluating the huge amount of data a building provides. Now, with the use of advanced algorithms and rules for calculating the efficiency of installations, this data can be displayed on dashboards in an understandable and usable way, be accessible from anywhere, and potentially be complemented by high-level consulting services.
ⓘ INFOBOX
HOTEL EXPERTS TALKS: The new article type of Hotelier Academy!
"Hotel Expert Talks" is the new category of articles in the Hotelier Academy, which hosts interesting discussions with hotel market experts, with the aim of providing solutions and ideas to its audience. The Experts who will be hosted will analyze in-depth important issues related to the sales and operation of a hotel, while they will be asked to answer key questions of the Hotelier Academy executives.
Learn how to be featured in a Hotel Expert Talk
Nikos is the person behind successful tourism startups like Travel by Interest, Destsetters & Hotelier Academy. With his important experience in the Hospitality Industry, he helps both hotels & companies to succeed in the tourism market while at the same time he loves sharing his knowledge with professionals around the world. Hotel Concept Making, Travel Digital Marketing & Tourism Strategy are few of his habits and he is always open to fresh collaborations! You can find him as an author in Hotelier Academy or as a C.E.O in Travel by Interest or directly to his LinkedIn profile for new challenges!