All the solutions that hotel WiFi can provide, in a Hotel Expert interview with a network expert.
11 mins read
Wi-Fi in hotels is undoubtedly a given provision, which significantly affects the overall experience and satisfaction of guests. Travelers spend much of their vacations attached to technology, since smartphones are established in their day-to-day lives, and many often set up a "remote office" even in purely leisure destinations, taking advantage of the fact that the Internet allows them to work anywhere on the planet.
Of course, wireless internet access in hotels (also known as Wi-Fi) is often a reference point for positive or negative reviews in Review Websites, turning it into a service that hoteliers should take seriously in order to ensure its high quality. At the same time, however, Wi-Fi offers significant accommodation opportunities, as hoteliers can communicate directly with their hotel guests via the wireless network, increasing the level of service and the turnover of the hotel and this facilitates the promotion of various hotel outlets and services.
But why, despite the high importance of Wi-Fi, do we often encounter very significant problems, even in large hotels? C.E.O & WiFi Expert of Advanced Integrated Communication, Mr. Elias Tzavaras, will give us the answers and the related solutions available, and through a series of questions, he will present us the common sources of problems and related solutions to them.
 *Sponsored
Meet Elia Tzavara, CEO & Wi-Fi Expert in Advanced Integrated Communication (AIC):
Elias Tzavaras was born in February 1977 in Athens. He began his professional career in 1996. He has more than 23 years of experience in technology, wireless networks, and information technology. Elias Tzavaras, being an active executive, is involved in the wider professional field and has achieved important collaborations that accompany his career over the years.
Together with the AIC team, he undertakes projects covering the whole spectrum of analyzing and designing integrated solutions in the field of technology and networks.
Finally, the biggest challenge for him and his team is to become your most valuable partner by building a lasting relationship through continuous support of your needs.
FIND ELIA TZAVARA ON LINKEDIN
More information: Website: www.aic.gr   Phone: +30 210 6615360
N.S.M: In my opinion, specialization is the secret to success, so I would like to express my pleasure that we will have the opportunity to analyze the chapter of Wi-Fi in hotels. Let's start with the basics. What is the infrastructure that is affecting the quality of hotel Wi-Fi and at what stage of its development should a hotel take care of it?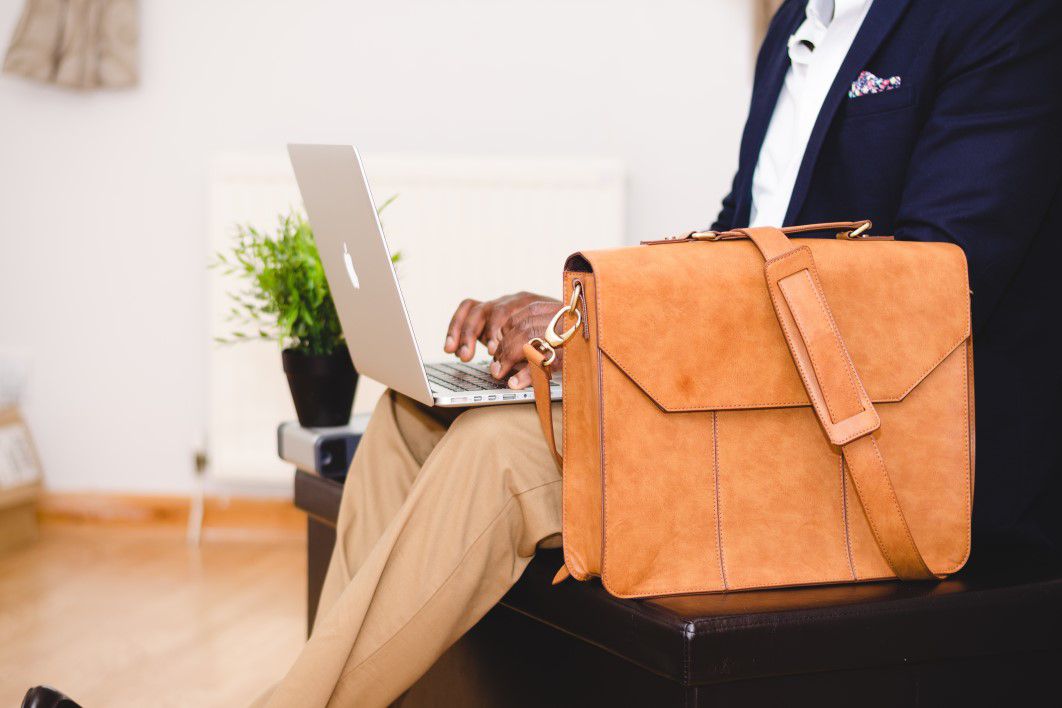 E.Τ: Initially, it is important to emphasize that infrastructure is very important when it comes to wireless communications.
Elaborating on the above, budget, cable infrastructure, structural components of the building, and other wireless devices such as wireless microphones that may be present in hotels to support an event, in some cases affect the WiFi quality.
Going on, I believe that the more a hotel develops, the more its needs grow. So, it is important for hoteliers to invest from scratch for the Wi-Fi services they provide. A good time to take care of this is when designing cable infrastructure, a stage where designing the WiFi should take place. The above can differentiate depending on whether a hotel is new and is about to open for the first time or if it is about to undergo renovation. For a new hotel, therefore, the right time to take care of the WiFi is during the stage of designing the cabling, and I think in the cases of renovation it is during the planning period.
AIC disposes of all the right tools and the experience to take all of the above into account and provide quality WiFi, assisting and advising the hoteliers during the planning phase. It is necessary to point out that the right solution can always be given at any time according to the needs of each accommodation.
N.S.M: Most hotels are looking to upgrade their Wi-Fi to their existing infrastructure as we talk about pre-existing accommodation. What are the most common solutions to improve a hotel's Wi-Fi experience and what are the key steps your team takes?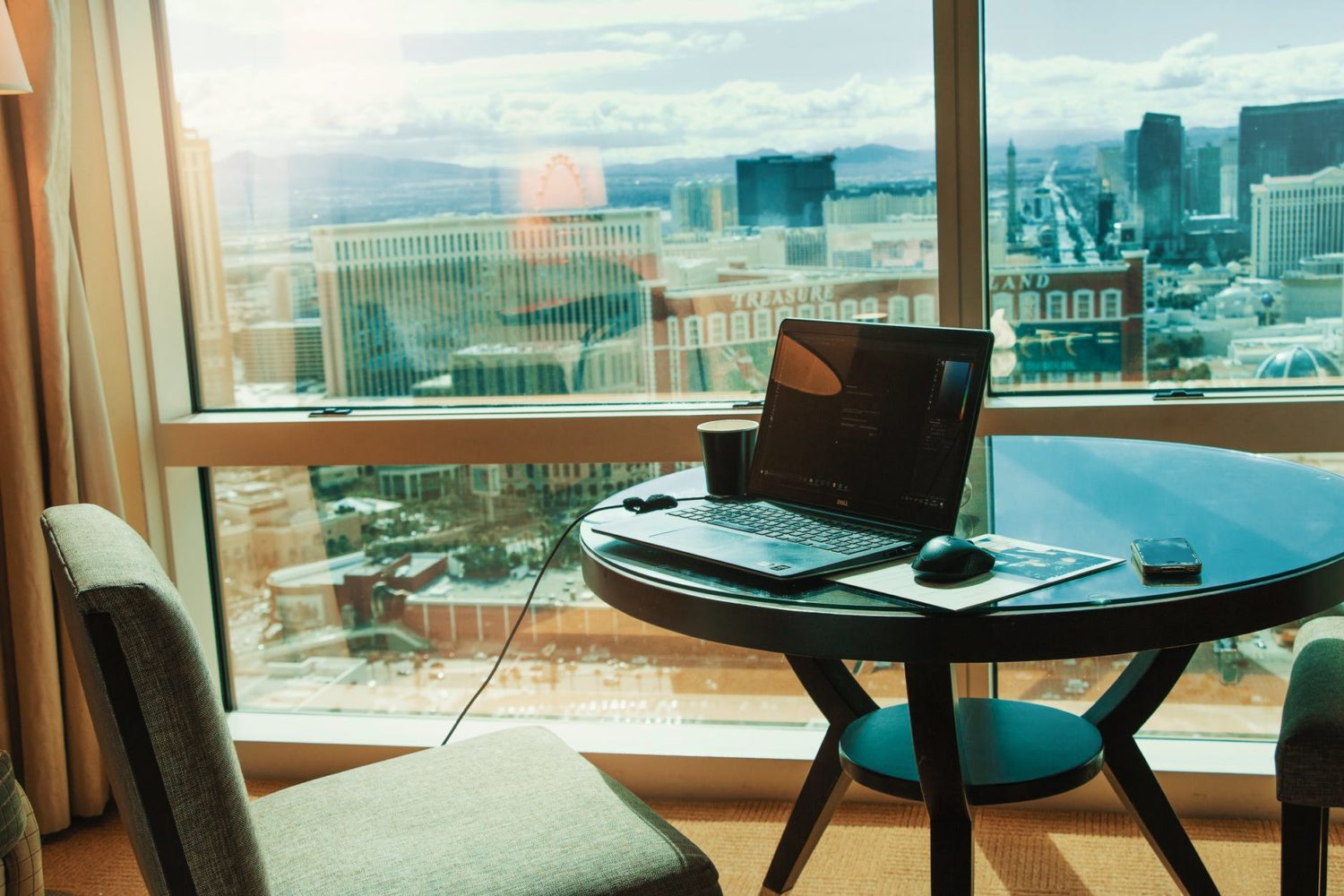 E.T: It is very important as we mentioned earlier that hotels should upgrade and pay particular attention to Wi-Fi services as the competition is high. For hotels looking for upgrading solutions, I am happy to let them know that the possible solutions are plenty and commensurate with their needs. Our main concern is to constantly strive to exploit existing equipment, invest in the hotelier and to improve the network. For example, we suggest using existing cable infrastructure, if it is safe and operational, to form a single, modern, and extensible network. After tests and measurements, engineers may be asked to create new nodes or cabling scenarios if this is deemed appropriate to avoid creating shadow or gaps in the network. The results will be significant with the upgrade of the network.
AIC team sets as its primary goal to find the solution to the problem before it is created. Here there are some key steps that lead to the best possible results depending on your needs. Specifically, we start by recording existing active equipment and how it works. This helps us understand the philosophy of both the engineer who designed the network and the management of the hotel. We propose solutions that will be fully operational at the lowest possible cost in both materials and time. Our team logs the nodes and then proposes solutions that know will help all sides to create a modern network that will best meet the needs of the hotel unit.
 *Sponsored
What does Advanced Integrated Communication (AIC) do?
Advanced Integrated Communication Ltd., a constantly evolving company in the field of wireless networks, is comprised of executives who place as a priority the full coverage and support of its customers' needs in the field of information technology, telecommunications, internet, and high-quality technology.
With the service "Hotel Wifi", a unified network specifically designed for hotel units and tourism accommodations, provides its customers with fast and secure internet access. The service is aimed at summer and winter accommodation, gourmet units, rooms to let, resorts, small boutique hotels, bungalows, hostels, studios, beach resorts, ski resorts and more.
These are networks of high demand due to the increased users and now belong to the basic equipment of modern tourist accommodation.
LEARN MORE
N.S.M: In very special destinations, such as Santorini or Cappadocia, we often find special types of accommodation with ditched rooms and facilities that, while renowned for their high-quality service, have significant problems with fast and uninterrupted internet access. What is the proposed solution to this issue and what does it mean for a hotel regarding the cost and the procedures?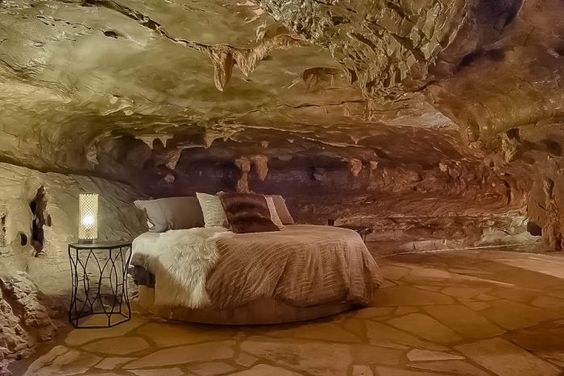 E.Τ: Indeed, our country is developing rapidly in the field of tourism. The state-of-the-art tools and technology allow us to be able to use any cables for network transmission, as well as to transmit wirelessly, even through caves and walls.
At a cost level for a hotel, the prices are not prohibitive. On the contrary, they are tailored to the needs and the fact that we try to exploit existing customer infrastructure equipment if it is, of course, available, is also very important.
Ν.S.Μ: Whether a hotel is a Business or not, high speeds are now needed. How can a higher quality internet provider be guaranteed to those who want it? Also, especially for conference venues, how do you ensure upgraded internet access to all potential attendees?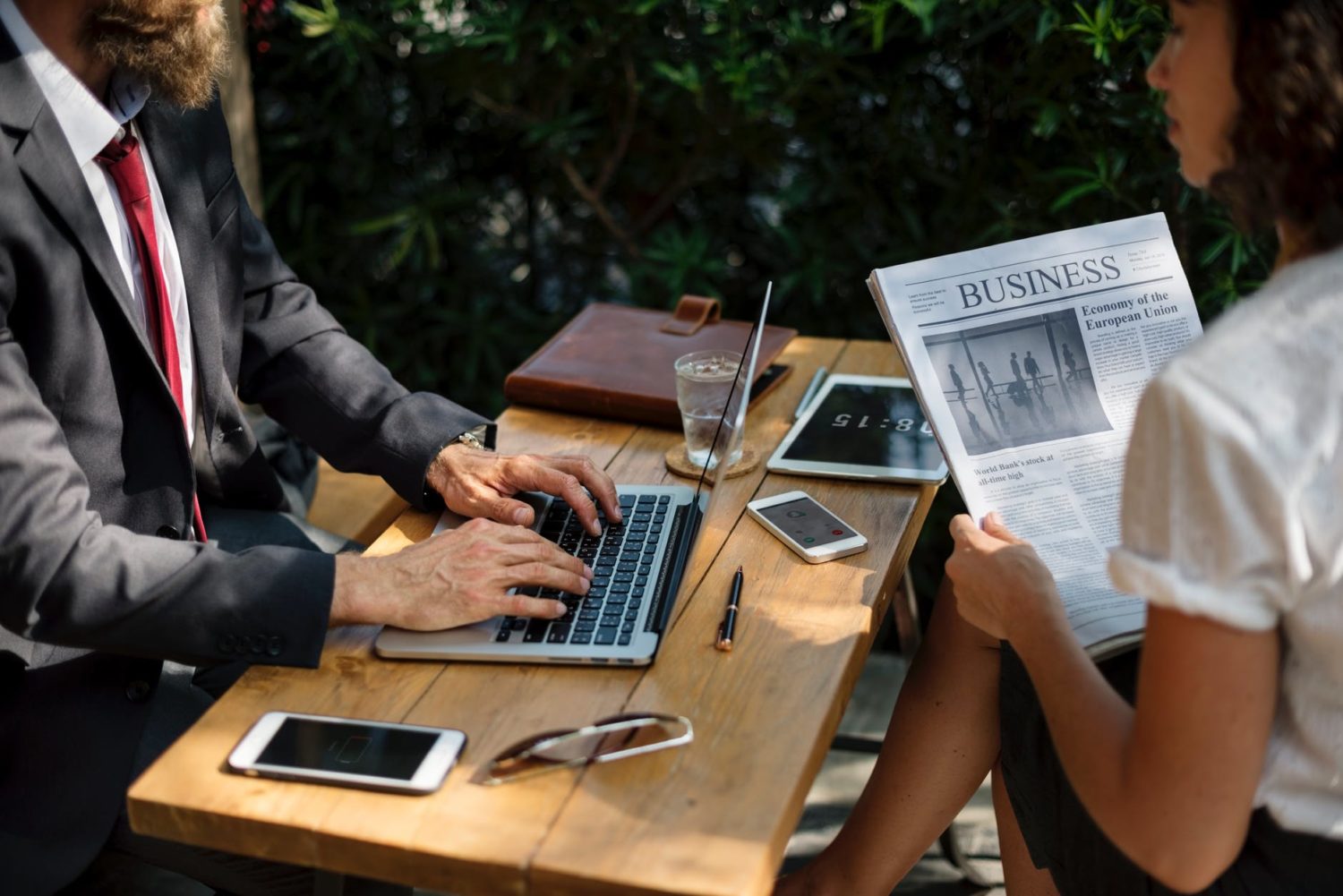 E.Τ: I will totally agree that high speeds are a must nowadays. The quality and services of Wi-Fi influence the reviews that hotels receive from customers. AIC team's main goal is to monitor, improve, and enhance the high review ranking of hotels that offer its WiFi services. In addition, the numbers confirm that hotels with WiFi services receive very high reviews on sites such as Booking.com. Speaking of examples, many of our clients with relatively low Wi-Fi ratings such as 4.5 at Booking.com and other OTAs, today managed to get at least 9.5 with our services.
I would like to emphasize again that according to the needs of each hotel, we design the best possible solution to provide the best results. It is important, and applicable to all cases, that within WiFi network support there is 24-hour monitoring that allows us to analyze the quality of the wireless network and the satisfaction of each user through its navigation experience. Also, live monitoring allows us to intervene at any time in order to proceed with any correction. In this way, we are able to discover the problem before it is created.
Ν.S.Μ: What we recommend to hoteliers as Hotelier Academy, is to provide internet even on Transfer vehicles, as this increases the satisfaction of the traveler and gives immediate promotion opportunities for the hotel. How easy is it to apply this to a hotel and what is the estimated budget per vehicle?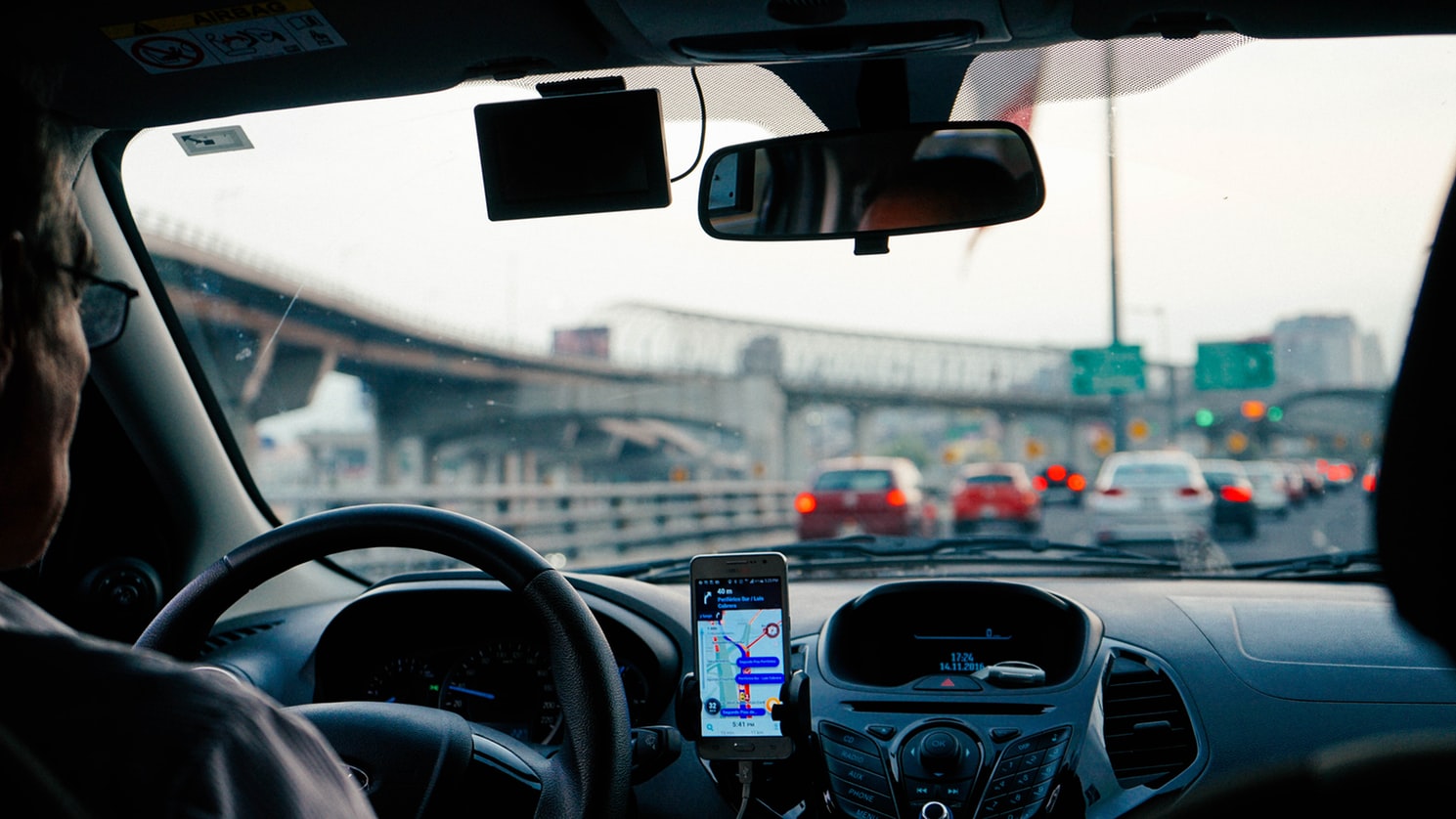 E.Τ: This practice is now widespread enabling passengers to connect fast and directly. Initially, the steps that the AIC team will follow are the studying of the real needs, the design of an integrated network and finally the connection of the equipment to the vehicle. It's as simple as it sounds!
That is, the vehicle-powered equipment can be connected to the internet via mobile telephony, thus integrating wireless users with the hotel network for the best possible results. The estimated budget starts at €150 per vehicle for the equipment. It is an economical practice, quite beneficial and one that upgrades the hotel's amenities and most importantly customer satisfaction.
Ν.S.Μ: As we mentioned earlier in the promotion section, it is now common to use special solutions that allow travelers to communicate through similar systems. This, of course, in its full application, also requires an interface with the hotel's PMS in order to achieve maximum personalization. How is this feasible, and what conditions should the PMS fulfill?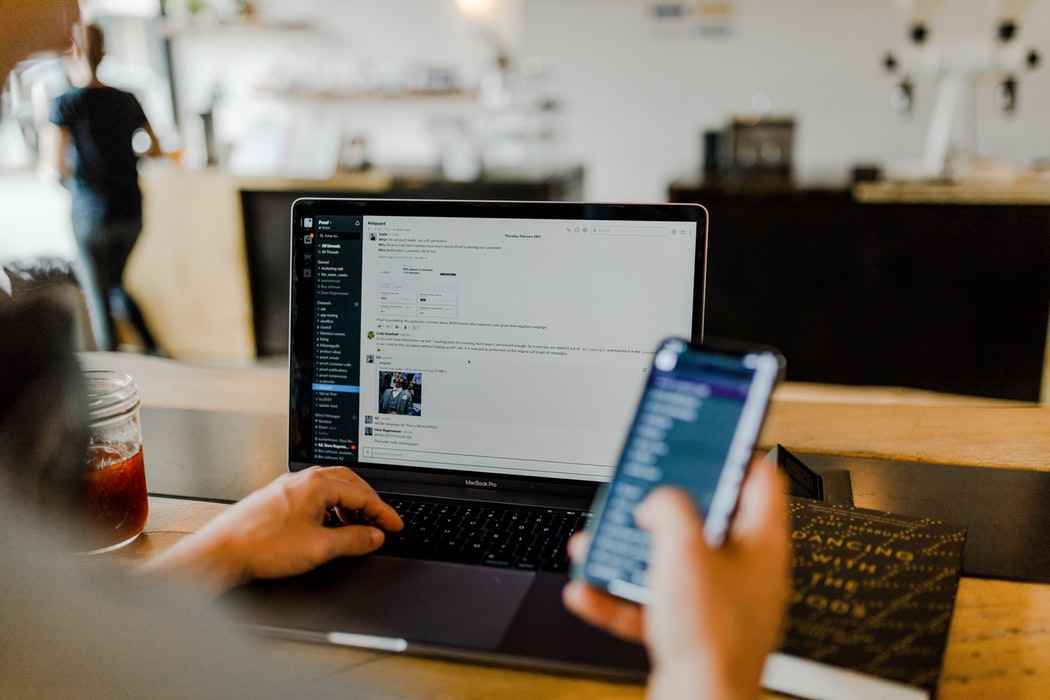 E.Τ: The experience and knowledge we have in the AIC team help us propose the best possible solution, always based on the real needs of our clients. Our company's engineers analyze various systems and can come up with the best solution.
I would like to say that the solutions are customized, tailored to the customer so they can meet their demands. Interface with the hotel's PMS is relatively easy and simple, via a custom bridge or connecting different applications. In addition, it is important that no specific requirement should be fulfilled in order for the PMS to be connected to Wi-Fi. However, conditions will be created if there is no customized bridge for interconnecting different systems.
Ν.S.Μ: To conclude our discussion, providing a hotel with internet is not only about the customer but also about the hotel itself, as staff interacts with tools that use Wi-Fi, while many hub services depend on this. Commonly, Wi-Fi becomes the "Secret Component" for a hotel to approach the concept of Smart. What other prospects can be unlocked by upgraded Internet presence in a hotel and how the hotelier can benefit from it?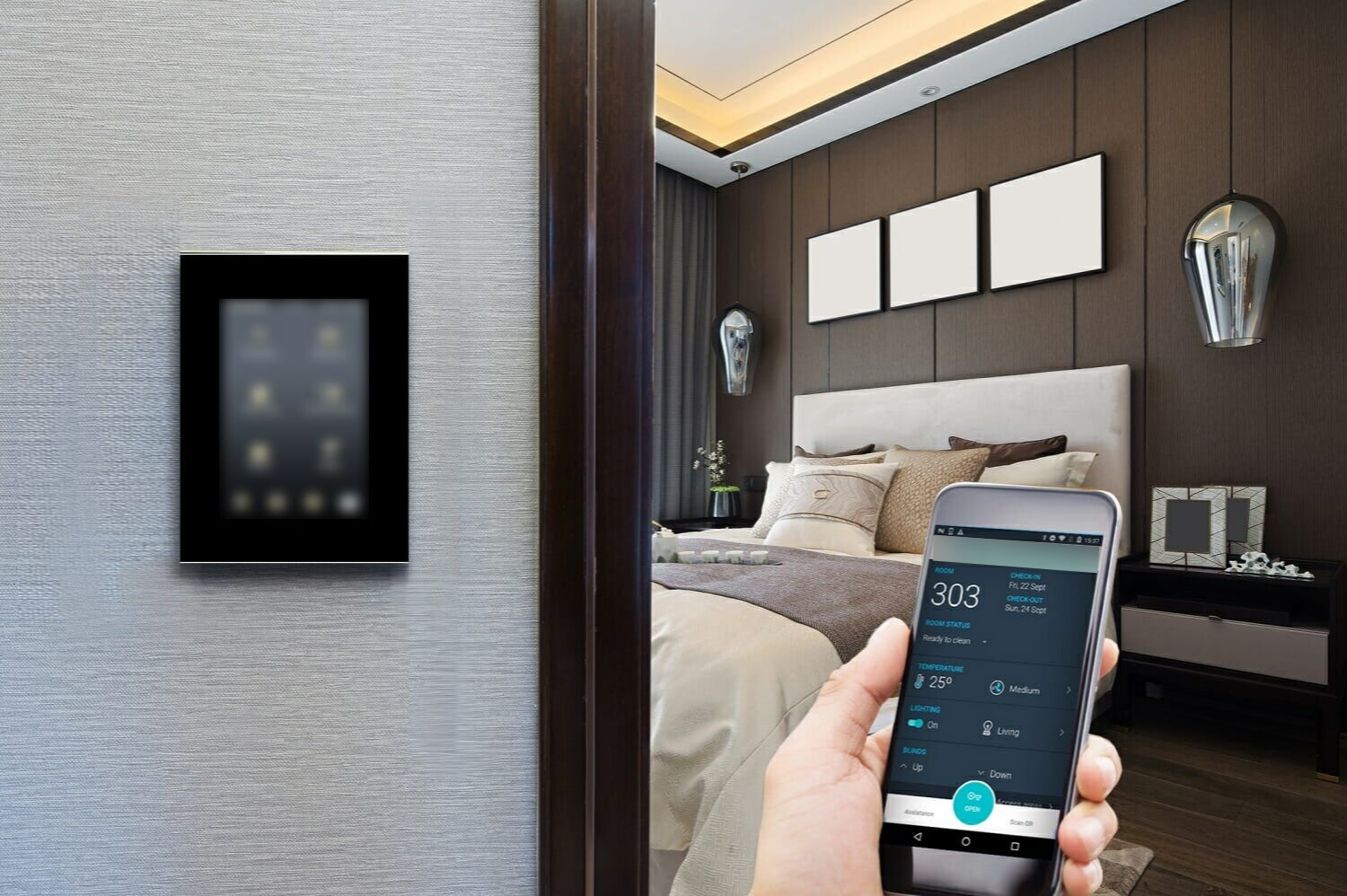 E.Τ: It is a fact that Wi-Fi is now the " Secret Component " to be considered a Smart Hotel and to serve its customers and employees in the best possible way. The benefits of a proper Wi-Fi network in a hotel are numerous. The upgraded Internet access in a hotel offers a fast and secure connection, continuous navigation, permanent satisfaction. All of this, in turn, benefit the hotelier with satisfied customers and constant communication with them, gathering statistics to improve strategic marketing planning and increasing popularity through Social Media.
In addition, the existence of a single secure network that is divided into different secure subnets, which in turn serve customers, employees, and various other needs, is a pro. The existing network will be able to handle applications such as VOIP telephony, ordering, smart hotel, wireless sensor interface, telemetry, personnel information applications, malware, IP TV, IP Cameras and more.