Christos Gkekas, founder of BlueVillas, shares with Hotelier Academy the most important tips that can turn a Villa Brand into a Hospitality Company with international influence.
23 mins read
In recent years, Villa demand is really booming creating a new huge trend, which is shaping into a steady market that is going to change the Hospitality industry as we know it so far. Especially in top-notch destinations like Mykonos in Greece, Saint Tropez in France and Lake Como in Italy, Google records a significant number of searches making Villas almost an equally strong term with 5-star resorts for the luxury travel market. Hospitality professionals target this new opportunity as it seems to be the next best thing for new business development. But as the villa trend grows, the expectations of the "Villa Travellers" are increasing as well.
Having already a rich experience on "in-villa stay", travellers become wiser and are not looking for just a nice place to stay, but for an accommodation that will host their most unique experiences. And while in the past booking a villa for the holidays was all about the "building and the interiors", now it is more about the services, the concierge and, of course, the people. All these elements make Villa Management a very demanding procedure that requires a lot of effort and expertise in order for the property to stand out from the competition and fulfill all needs and wishes of an experienced villa guest.
Aiming to uncover the "Villa Management World", it was clear that we had to examine it from an insider's view, inviting Christos Gkekas, one of the most famous Villa Experts in Greece, to recount the success story of BlueVillas, a company that has become one of the most well respected Villa Brands in the world in just 8 years. BlueVillas is at the moment the top Villa Management Brand in Greece, representing more than 300 luxury properties mostly in top destinations like Mykonos, Santorini, and Athens, achieving to earn the respect of global travel experts.
 *Sponsored
Meet Christos Gkekas, Founder at BlueVillas.
Born and raised in Athens, Greece, Christos Gkekas is the Founder and MD of BlueVillas-The Luxury Concept. Growing up helping out with his family's hotel business in Northern Greece, hospitality came second nature to him. Christos came up with the idea of BlueVillas in 2011, starting its operation with just 12 villas and, within only 8 years, he managed to make BlueVillas one of the most successful luxury villa rental companies in Greece, now counting more than 350 villas on the popular Greek islands of Mykonos and Santorini, other island destinations and mainland Greece. Christos holds a mechanical engineer degree, speaks Greek and English and is a father of two.
Find Christos Gkekas in LinkedIn
More Information: Website: bluevillascollection.com  Phone: +30 2104836823
In the introduction, I mentioned that even though you are representing Villas in Greece, you managed to become a world-respected brand, and this is something that I truly believe. Being present in most luxury trade shows like ILTM Cannes and Pure Morrocco as well as part of global networks like Travellers Made, J.MAK Hospitality & Luxury Retreats, your company is a proud representative of Luxury Greek Tourism. How did you decide to take such a big responsibility?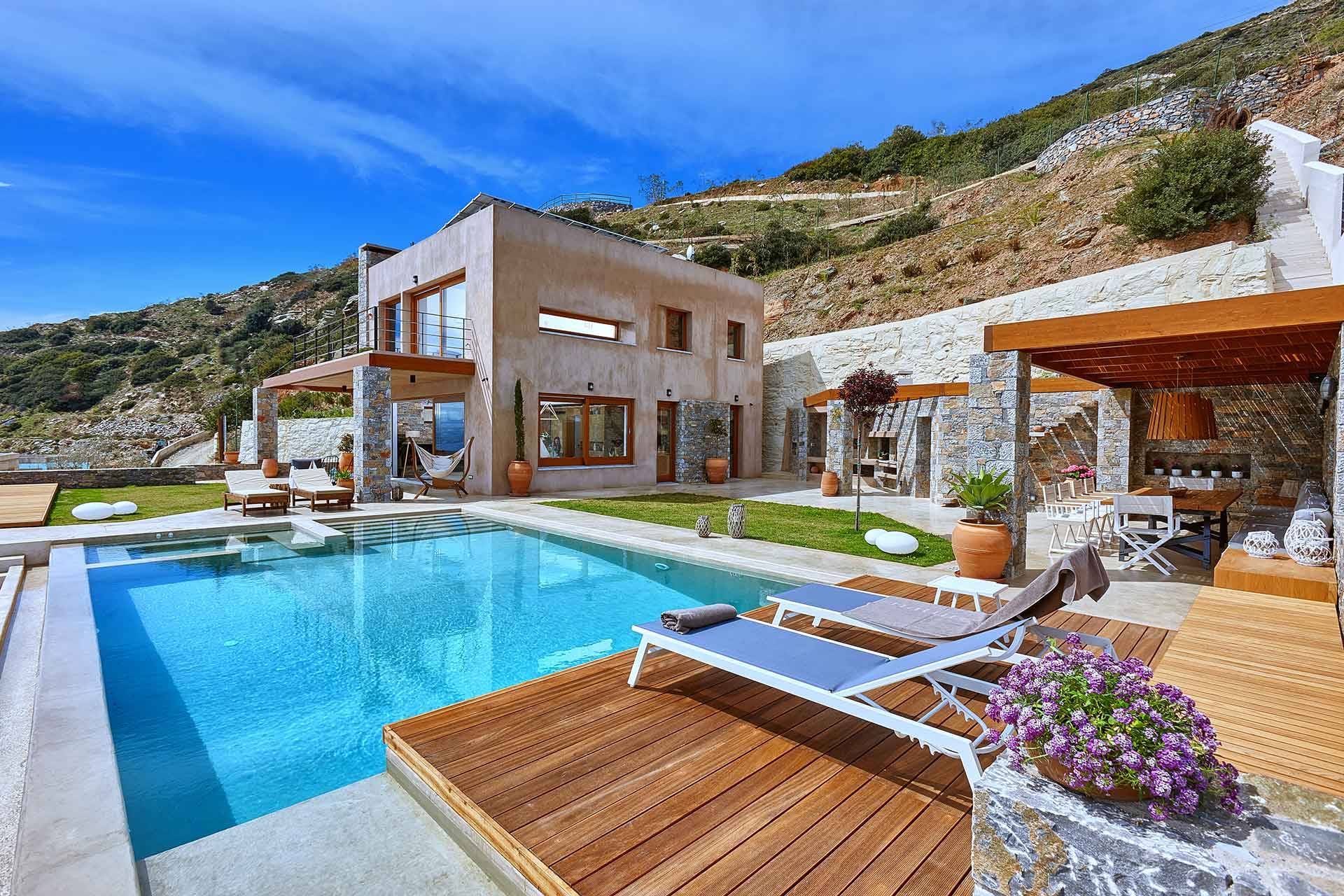 As a company, we had the opportunity to first start operating on Mykonos and Santorini, two Greek island destinations that attract international jetsetters and offer high-end properties and luxury services. From the very first moment, we set the bar high by taking the pulse of our guests' needs and demands. The big change for us, however, happened when we stopped centering on villas as our exclusive product and started focusing more and more on combining a villa stay with operation and on-site services.
It was then that the circumstances were right for us to become extrovert. Our partners abroad could trust us, because we were able to provide their clients with a complete luxury lifestyle experience and not just as villa rental.
 *Sponsored
What is BlueVillas?
BlueVillas – The Luxury Concept was founded by Christos Gkekas in the spring of 2011. BlueVillas is a Greek luxury hospitality company that offers holidays in the privacy of a villa. It started with 15 villas and now after 7 years, it counts over 300 hand-picked unique villas on the Greek islands of Mykonos, Santorini, Paros, Antiparos, and Crete.
BlueVillas has set the perfect example of luxury travel and lifestyle management. Every guest can experience a different dream holiday depending on the destination, mood, company and lifestyle.
learn more
More Information: Website: bluevillascollection.com Phone: +30 2104836823
Running a Villa Management Company for the last 8 years must be a real adventure, as the market is growing day by day and you have to deal with constant changes and challenges. What is the secret behind being able to follow this evolution course and how different are your goals and vision after all this time?
When BlueVillas started in 2011, the only promotion channels for individually managed properties were Flipkey, VRBO and HomeAway – not even Airbnb, which has radically changed the landscape of private home lettings ever since it entered the market. Until then, there was no way of evaluating private properties and promoting them to the appropriate audience and that is what BlueVillas came to answer to. Since then the competition has risen and we had to adjust to changing times. The answer to this constantly moving environment was to create relationships with high-end travel agents, as well as affluent travelers through luxury travel and networking events worldwide.
The fact that we attend so many international conferences and luxury travel shows contributes a great deal to being constantly updated on the trends of international luxury tourism. The networks we are part of, like Traveller Made, educate their members on how to offer guests impeccable services and specialized products, and we have learned a lot by being a member of this kind of hospitality families. We have become more adaptive, meticulous and always strive to deliver excellence; this is what sets us apart from our competitors.
Our whole experience throughout hose past years has shaped our mission, which is to shake up the luxury villa rental industry. We are committed to offer an undeniably premium collection of luxury villas in Greece, supported by operations and services similar to the standards of 5-star hotels and we aspire to become the benchmark of the entire luxury villa market landscape of Greece for luxury vacation rentals.
Villa Market is considered one of the most fruitful fields of hospitality, especially compared to hotels, which do have higher operational expenses. In reality, does villa management result in such a high profit margin or are there hidden expenses that a Villa Professional should consider, in order to offer top-quality services?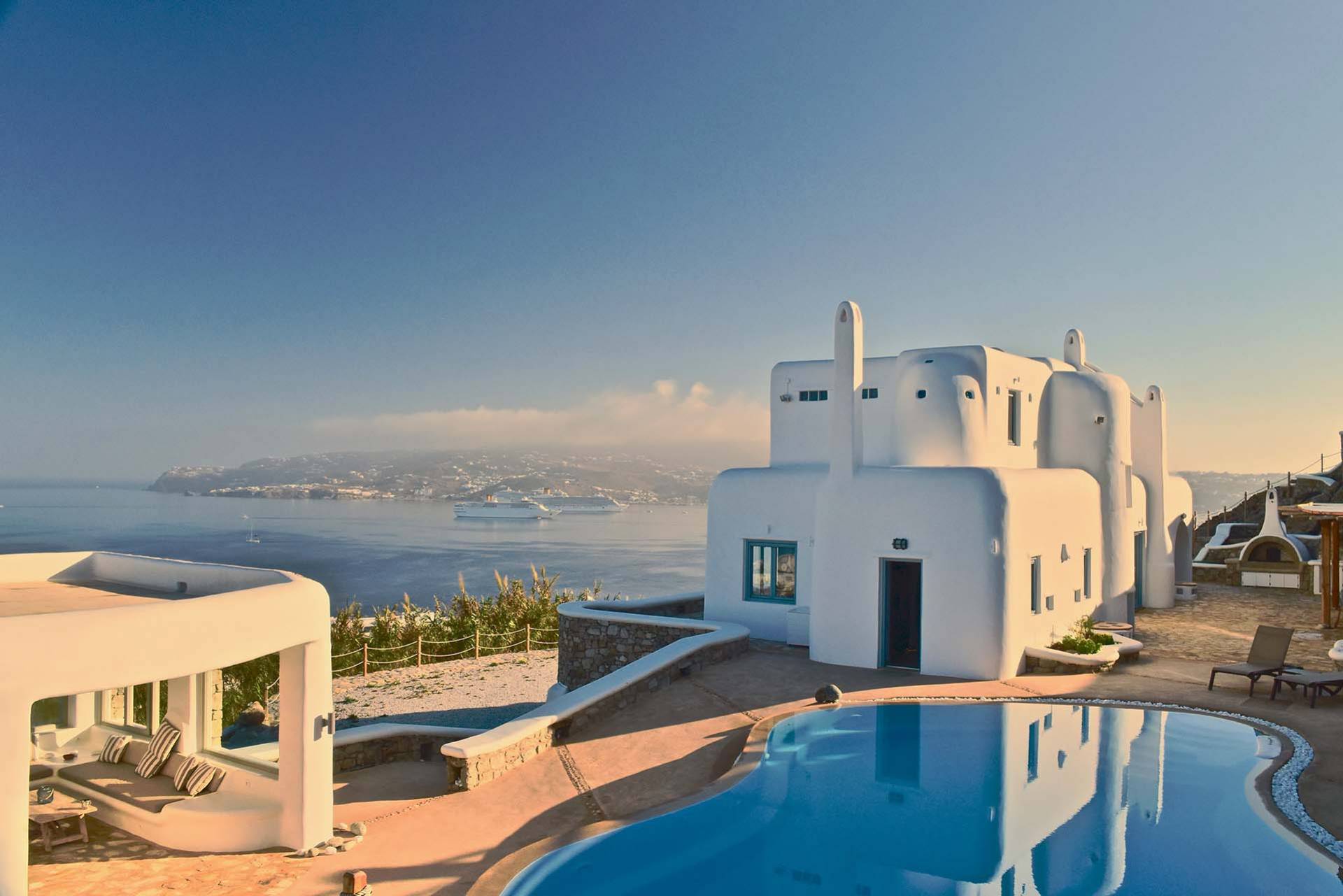 Each of the two accommodation categories – hotels and villas – has its own challenges to face up to. The former needs to deal with increased personnel and maintenance costs, while the latter has to do battle with low occupancy and a significantly shorter season. In the last 2 years, the competition for both hotels and villas has risen, so the market itself will eliminate the bad businessmen and the poor-quality properties. If anyone is interested to invest in vacation rentals, I would suggest they consult with us first, so we can guide them properly based on the destination, budget and audience they want to target.
Speaking about Quality, at the moment you manage more than 300 properties in Greece, something that seems huge in operation effort and I guess that there are more and more villa owners that want to join your network. How does your team guarantee the quality level of the villas you represent and what are the conditions that must be fulfilled in order to accept a new property in BlueVillas?
Our handpicked collection includes more than 350 serviced villas, that have been inspected by the BlueVillas team in person, in order to ensure that each one fulfills the 150+ criteria we have established. After numerous property inspections and our long-standing experience in the hospitality industry, we came up with a list of criteria, that make every villa worthy to be listed in our portfolio. First come the "3 Blues", a requirement each property should meet in order to be part of our collection, which inspired the name "BlueVillas" itself; three elements of blue shade that every villa should be blessed with as part of its view: the pool or jacuzzi, the sea and the sky.
Verifying the quality of luxury properties is perhaps the biggest challenge for us. You see, there aren't any official quality control certifiers for private properties, as there is for hotels, and this is a gap that BlueVillas is asked to fill, before adding any properties to our collection. Thus, we have established a strict quality verification process to guarantee that our guests will experience high-end facilities and services.
To begin with, the owner or villa manager, that has expressed an interest in working with us, has to fill in our Home Quality Initial Evaluation Form, which gives us a first impression of whether this property can be considered to be part of our portfolio. If approved, the owner or villa manager receives a cooperation agreement, that includes specific terms and conditions consistent with Greek Law, to make sure that the property will meet all international standards.
The third and final stage includes the inspection of the property by our experienced villa consultants, who certify the facilities and services of the villa, using our extensive and detailed checklist of 150+ strict criteria.
However, we don't stop there. In order to make sure that our guests always receive the services they deserve and desire, our dedicated villa advisors are always on call, so that every client – direct or through an agent – gets a personalized consultation for the perfect villa match.
After confirmation of any booking, our specialized travel planner/concierge is in charge of staying in touch with our guests not only before but also during their stay, as a personal travel assistant to plan their itinerary and meet all their requests.
For the initial evaluation, the procedure seems clear. However, in the long run, Service and Maintenance contribute heavily to the in-villa experience, especially Concierge and Gastronomy which both shape the total experience of your guests. Is it possible for a company like yours to control the guest experience in so many different destinations that your villa portfolio covers?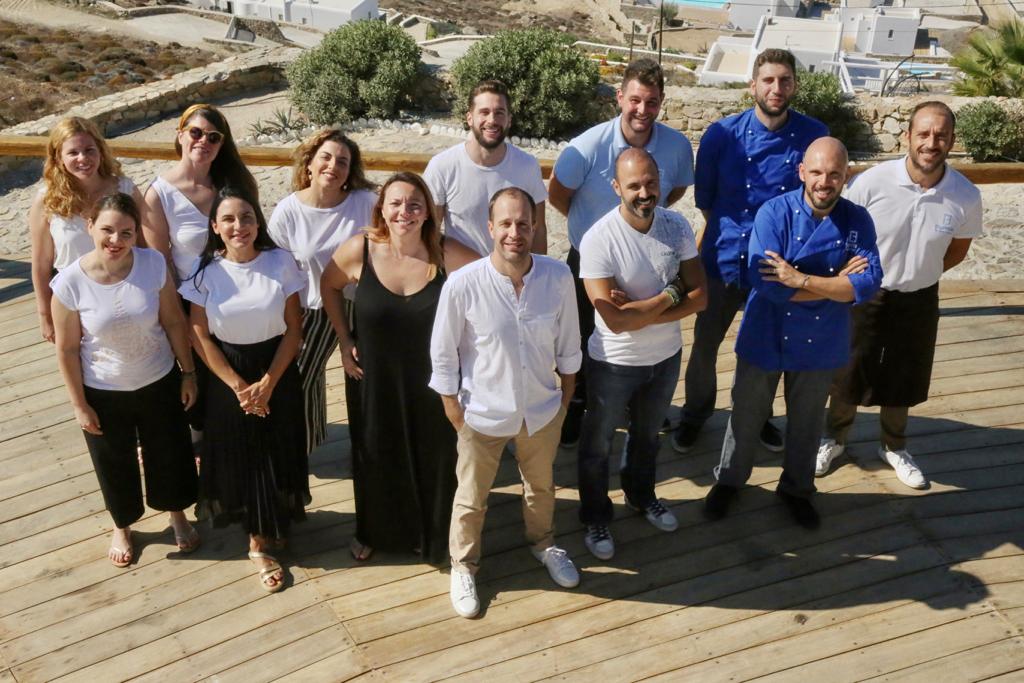 The main component of a successful stay is of course a very well maintained and functional property, but without the passion, kindness and creativity of our people, it would be impossible to provide our guests with the amazing and complete experience they get when booking with us. This is why we want our guests to be served and taken care of by our people only, from A to Z. We hire highly skilled individuals, who we train according to our own criteria and procedures.
From the moment a client reaches us, one of our dedicated villa advisors responds to their request, suggesting the most suitable villa options for them. Keeping in mind each client's special wishes, our advisors will find the ideal villa match and curate the perfect vacation experience for our guests, tailor-made to their needs and desires.
After confirmation of any booking, our specialized travel planner/concierge is in charge of staying in touch with our guests not only before but also during their stay, as a personal travel assistant to plan their itinerary, meet all their requests, and ensure the quality of services provided. You can see now why it is no surprise that we have been awarded the title "Best Serviced Luxury Villas in Europe" – an award we are so proud and honored to be winning every year since 2016.
We are also very proud of our Gastronomy team, which has served hundreds of our guests during the past 4 years. Being able to enjoy a meal based on their exact wish and preference in the privacy of their villa is something our guests are most excited for. It is perhaps the ultimate expression of personalized planning any guest could ask for during their vacation. Imagine being able to create a menu from scratch – the appetizers, the salads, the main dishes, the wine – based completely on your desire, using the ingredients you have picked, avoiding the ones you don't like or are allergic to, all prepared by your own chef in the comfort of your home, without having to lift a finger. A service made to measure, that is hard even for big restaurants to achieve.
My personal approach is that the Villa Market is now stimulating the hotelier market in some points, focusing on 5-Star Services and Facilities. In many villa cases, I have even noticed the promise of an utter personalized experience as well as the offer of facilities that we could only find in hotels. Is this something that reflects the demands of modern guests and how possible is something like that to be applied to a broader portfolio like BlueVillas?
It is a fact that guests nowadays demand more and more services and facilities every year. The latest trends in villa design and construction is for a property to offer abundance of space, a wide range of facilities and services, similar to those of big hotels. This is actually our main objective; to combine the best of both worlds. The privacy and exclusivity of the space a villa can offer with the comfort and amenities provided by a 5-star hotel.
BlueVillas has grasped these needs and trends of the villa market and during the last 2 years, we have developed a very selective villa portfolio, our so-called Signature Portfolio, which only contains high-end properties with facilities similar to 5-star hotels. As you understand in order to create this portfolio, we have compiled a list of even stricter criteria, based on our experience, taste and feedback we receive from our guests every year.
Our Signature Portfolio features villas on Mykonos and Santorini that fulfil 98% of our criteria list in terms of their facilities and service and have nothing to envy world-renowned 5-star hotels. Each Signature Portfolio property is supported and operated by the BlueVillas award-winning lifestyle management team, so our guests can take advantage of our exceptional service found nowhere else in Greece.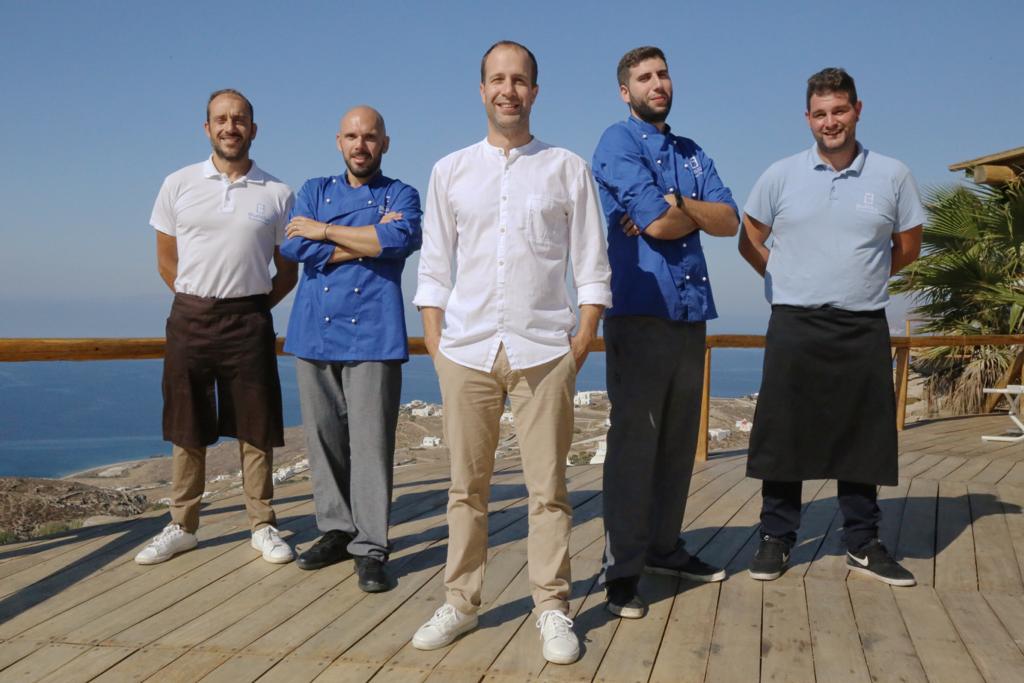 Connecting the above information, it seems that villas are not simply the luxury home-away-from-home from the past, but a full accommodation product that combines experiences and services. A fact which, in my opinion, shows us that in order to promote them effectively we need a strong brand, an impressive photo shooting, a website and of course a dynamic marketing and sales plan. How does BlueVillas cover these needs for the properties it represents?
Today's customers can reach their desired product or service with an abundance of methods, online and offline. BlueVillas has a very strong digital presence in both organic and paid Google results and has invested time and money in cutting-edge technologies, such as advanced search engine optimization, multiple channel connectivity and online booking engines.
We market our properties to an international audience, dedicating a respectful amount of our budget each year to promote our villas with the most efficient marketing mix, including search engine ads, social media campaigns and blog posts, all targeting affluent clientele. We also stay up to date with the current trends in the hospitality industry, so each property is targeted at the right audience. It is extremely important for us to find the right villa for the right guest to ensure they come back to our villas year after year.
However, a significant percentage of travelers continue to plan their holidays offline, the traditional way, by communicating with their trusted personal travel agent. This is why since 2015 we have been investing in public relations and personal contacts with luxury travel agents from around the globe, taking part in luxury travel shows, networking events and being part of luxury agent networks like Traveller Made. This way we manage to cover a wide range of prospective clients, regardless of the way they choose to book their vacation.
When it comes to sales, things become increasingly complicated every single year as the distribution channels are developing fast. This means that nowadays villas need to have their own OTAs, Specialized Travel Agencies and even booking engines, that enable Direct Bookings.  For a Villa Owner, operating this network can be a real headache as it needs a lot of experience as well as a constant follow up. What is the operating model of BlueVillas and what does it guarantee for the villa owners of your network?
Depending on its quality level, each property attracts the corresponding audience. The majority of the properties we choose to include in our collection do not fall under the HomeAway and Airbnb category. 90% of our reservations are offline, after analyzing the needs and demands of our potential guests to achieve a 100% villa match.
With utter respect for every property's uniqueness, we always strive to help each one reach its full potential. This is what makes BlueVillas stand out from its competitors. When choosing to work with us, villa owners enjoy an array of benefits, the most important of which can be summed up in the 3 following pillars:
Our large number of loyal customers and returning guests
More than 275,000 unique website visitors every year
Our extensive international network of partners
With almost 9 years in the hospitality industry, we have developed the knowledge and understanding of what guests need and want in order to maximize bookings and to ensure that each guest enjoys the vacation of a lifetime, this is why we have so many loyal customers who keep booking with us year after year.
Each villa is presented in its own page on our website, where we showcase high quality photos of the interior and exterior spaces and we provide a detailed analysis of its facilities, location and services included as part of the reservation. Our website's unique visitors (and therefore potential guests), who are more than 275,000 per year, have the ability to compare our villas and their prices in real time, based on availability and the dates they are interested in. We also suggest extra services and activities that guests can book after communicating with their dedicated travel planner and our on-site concierge team.
On top of that, we always stay up to date with the current trends in the hospitality industry, so each BlueVilla stays attractive to the modern audience. Every year, we attend the most prestigious luxury travel and networking events worldwide, such as ILTM Cannes, ILTM America, ATM Dubai, WTM London and LE Miami, in order to promote our villa collection and create relationships with more and more high-end travel agents, as well as affluent travelers. Our extensive network of partners includes more than 2,000 luxury tourism agencies internationally, all of which use our booking engine on which villa to recommend to their high-end clientele.
In 2019 we launched our Preferred Partners Program, a scheme directed at villa owners, whose properties take precedence in our promotion and marketing campaigns and enjoy unique privileges. More specifically, our Preferred Partners' properties are the only ones included in all our promotion material – in printed and electronic form – during the international networking events we take part in and are always the priority vacation rental recommendation to our partner agents.
Regarding villa sales, luxury travel agents play indeed a crucial role and based on the fact that you focus on creating a high-level network, it seems that you totally agree with that. What is the secret behind building a successful B2B network and what is your advice to villa owners that complain about the high commission rate?
I believe that there is no secret behind building a successful B2B network. As with all jobs in every field, when someone has passion, determination, professionalism, transparency and delivers what is promised, the result can only be to build strong and dependable partnerships.
As far as commission is concerned, it is common knowledge that in all markets, the real power lies in the hands of the side that can generate more customers and help increase sales. This means that villa owners must evaluate the need for specific distribution channels, based on the turnover they wish to achieve by renting their property. How a vacation rental's business & financial plan will work varies by region. Owners need to take into consideration and analyze what this commission rate represents and what it means for their property.
Our website is a popular and high-traffic distribution channel, which has a strong digital presence, ensuring security to the prospective customer's and granting access to a pool of customers that an individual website could not reach directly.
Moreover, though our monthly newsletters and regular contacts with agents, our properties are promoted in our presentations to agents during the networking events we take part in, while some of them are inspected by some of our agent partners in person during the FAM Trips we organize for them.
Last but not least, as you are one of the most experienced Villa Experts, which are your top 3 predictions for the Villa Market's evolution for the next couple of years and what is the one mistake that villa owners should avoid?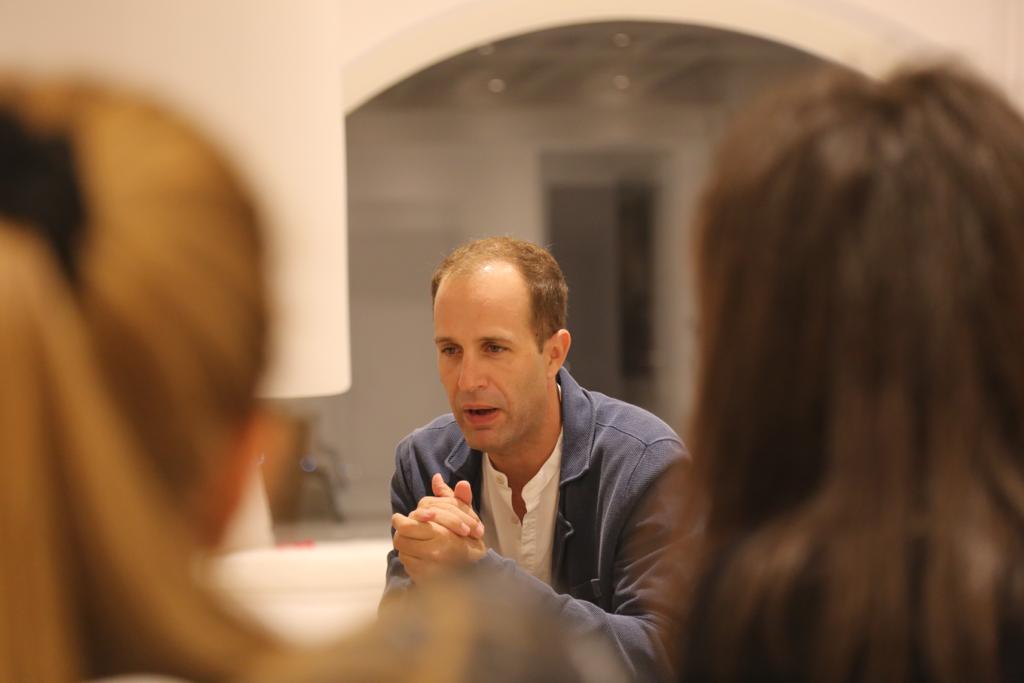 As I mentioned before, the hospitality industry is ever-changing and increasingly competitive. With rising guests' expectations continually shaping it, I believe it is important for the villa market to keep up with the upcoming trends in the hospitality industry:
Travelers will seek culturally immersive & local experiences
From our deep knowledge of the hospitality industry, I believe it's safe to say that today's travelers prefer experiences over commodities, asking for special services like relaxing getaways, well-being treatments, yoga retreats, adventures, activities etc. The next few years will particularly see the rise of an engaged customer base who is in search of unique local experiences. In order to be successful, villa rentals will have to be combined with exciting local and personalized experiences for their guests.
Villas will have to embrace sustainability
Sustainability will be a key factor in successful management of villas, as it's one of the most important global issues at the moment, and it seems that it will become even bigger in the foreseeable future. Villas will have to advance their sustainability mission to fuel their corporate social responsibility efforts and establish trust, as many big chained-brand hotels have already done.
This is perhaps the most important trend in my opinion. The need for personalization is a major claim among today's customers, and the hospitality industry is no exception. Villa guests want to be treated as special individuals, rather than just another anonymous customer. Personalization can be achieved in a variety of ways, for instance by launching guest loyalty schemes, so that returning customers can be automatically provided with more upgraded services than the last time they stayed, which makes them feel even more special.
Not keeping up with the current trends is the first mistake a villa owner should avoid. A property that was an easy sell some years ago, is not necessarily highly marketable today. Guests tastes have changed and so should villas.
However, the biggest pitfall a villa owner should avoid by all means is trusting the wrong people or companies to manage their property and its bookings. The ones they should choose to promote their homes should be strictly professional and trustworthy, in order to best protect them and the clients. From payments to contracts, every practical aspect of rental must be taken care of with utter credibility and transparency, to guarantee that the owners will have total peace of mind. This is the way BlueVillas operates all these years and this is the reason why more and more homeowners choose to collaborate with us every year.
ⓘ INFOBOX
HOTEL EXPERTS TALKS: Hotelier Academy's latest type of content!
"Hotel Expert Talks" is a new type of content in Hotelier Academy, that hosts interesting discussions with Experts from the hospitality industry, that provide solutions and new ideas to our audience. The Experts that will be hosted, will explain in detail important topics regarding hotel sales and operation, answering the Hotelier Academy editors' critical questions.
Learn more on how you can be presented in an Hotel Expert Talk