Useful tips & advice about the optimum hotel booking strategy through 9 advanced questions with a specialized Hotel Digital Expert
21 mins read
Boutique Hotels usually stand out for their independence as, due to their small size, do not tend to rely on large agreements with Tour Operators. Especially in destinations that are easy to reach, most bookings come through online sales, making the hotel itself a reference point for most transactions.
But is this enough for hoteliers to secure the highest possible revenue? The answer is no. There are several intermediaries in the Online Sales procedure, that significantly reduce the hotel's revenue, as they charge their Commission and Service Fees. However, these third-party channels play a particularly important role in the overall sales of a hotel, as they affect a large part of the travel industry's total bookings.
Given the above, the solution to increase the hotel's total revenue is to boost the direct reservations through its own booking engine, which will give the hotelier greater profit margins and better control over each booking. In order to analyze all the ways and methods that lead to the growth of the so-called "Direct Bookings" world, we came in touch with Mr Yiannis Koutsopoulos, Digital Marketing Expert and CEO at AboutHotelier, who presents us —based on his long expertise — the most cost-effective solutions and practices.
 *Sponsored
Meet Yiannis Koutsopoulos, Digital Marketing Expert για Ξενοδοχεία & CEO της AboutHotelier, hosted in the very first Hotel Expert Talks by Nikos S. Morantis.
Yiannis' collaboration with dozens of smaller or larger Boutique Hotels has secured a strong know-how in promoting them at B2B & B2C level. In this talk, Yiannis will talk about the parts that a Boutique Hotel needs to pay attention to  so as to enhance its direct bookings, while highlighting techniques that will give them some competitive advantages.
LinkedIn Profile
More Information: Website: abouthotelier.com  Phone: +30 210 3000921
N.S.M: First of all, Yiannis, please allow me to say how pleased we are to host such an advanced professional with significant experience and success story at our "Hotel Expert Talks". I would like to start our discussion with the difference between Online Bookings and Direct Bookings in hotels since people cannot easily tell the difference between these two very different sales categories.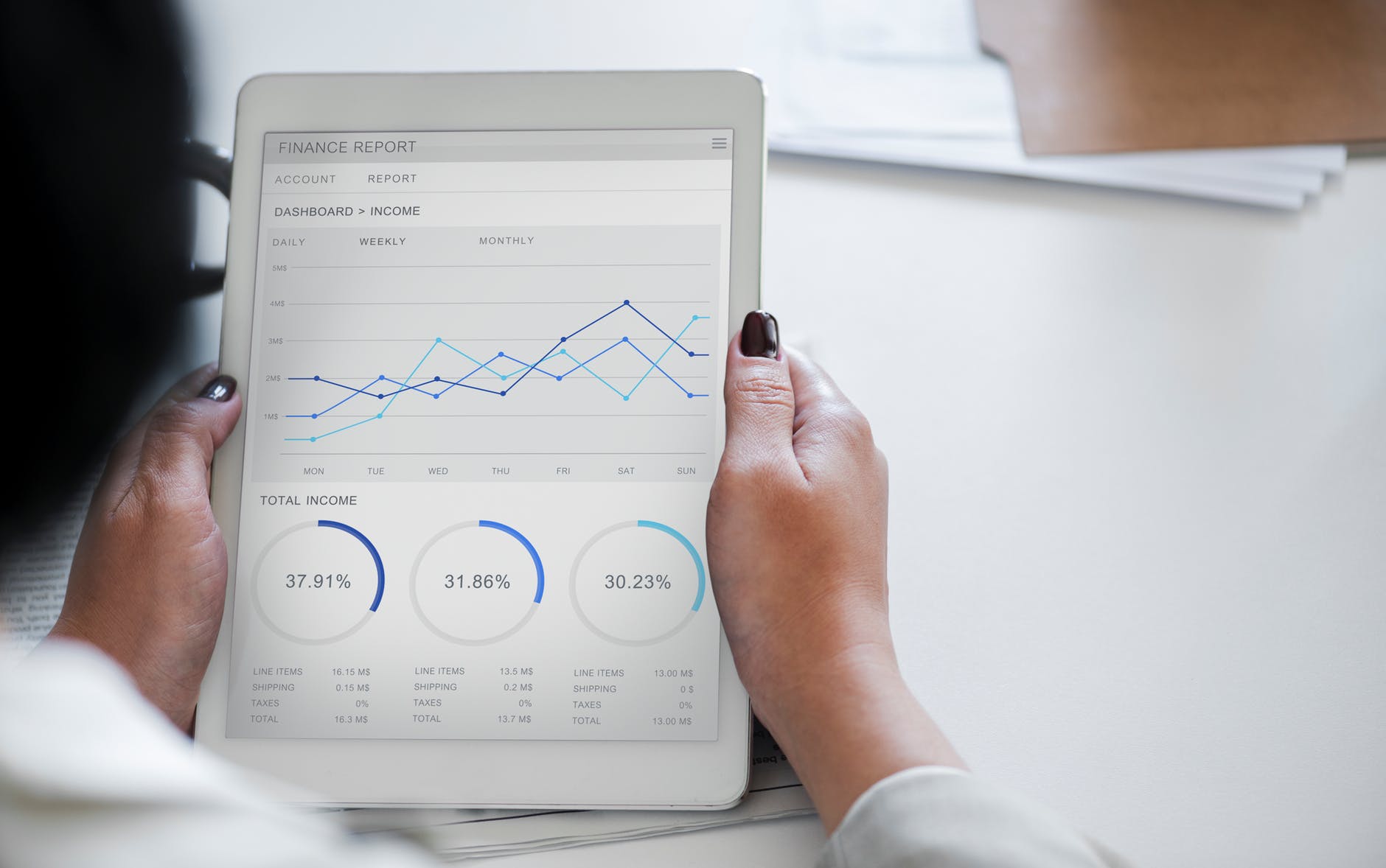 Y.K: The pleasure is all mine, Nikos!
Indeed, most travelers are unaware of the differences between the two booking methods you mention and, as a result, they fail to enjoy the benefits that hotels usually offer for direct bookings, i.e. bookings through their official websites. The direct booking procedure is essentially the backbone of a hotel's official website and is the type of booking made through the property's online booking engine. Of course, in the online world, when someone searches for accommodation, they do not only find the official website with the booking engine, but they also find several Online Travel Agencies (OTAs). A booking through an OTA is the one made through third parties, such as Booking.com, Expedia.com, or other channels. Due to the very well positioning of the popular OTAs, most visitors trust them without further search.
But, in the end, a booking through an OTA costs more than a direct booking, since the third parties involved have to be… paid! The commission percentage that an OTA receives is rather high, and the visitor pays a part of it. On the contrary, a direct booking is completed between the hotelier and the visitor, it does not include any third-party contribution, and is usually made within the hotel's official website. As a result, with a direct booking, the visitors pay only the net worth of their stay. Regarding the hotel profit, it is also clear that the increase in their direct bookings should be the main goal of all professional hoteliers since the OTAs' large commission is in no one's interest.
 *Sponsored
What is AboutHotelier?
AboutΗotelier is a Digital Marketing Company with a high expertise in hotels, counting so far more than 800 active partnerships in Europe and Greece. Apart from its consulting role and the curation of online sales, AboutHotelier develops special hotelier tools (such as Ratestrip and RoomRack) that enhance the hotels' direct bookings.
Learn More
N.S.M: From what you are saying, it is clear that the hotel's booking engine is just a part of the whole Direct Sales procedure, but is what actually ensures maximum profitability. Does this mean that the hoteliers should put behind the other channels, and especially the OTAs, that claim such significant commission rates on bookings?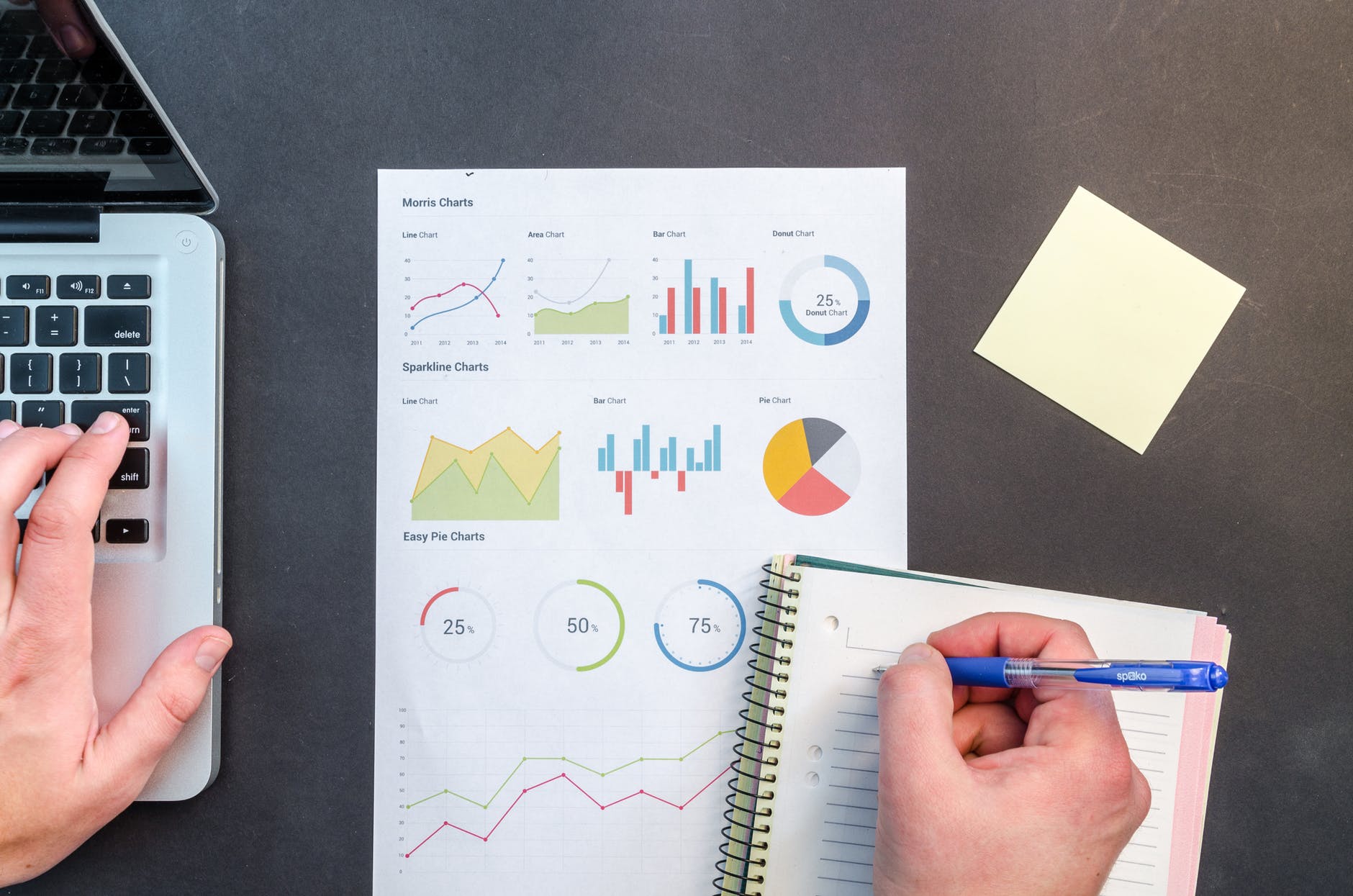 Y.K: It depends on what you mean by saying "put behind". So far, we know that OTAs, either directly or indirectly, manage to provide higher occupancies to hotels. Changes, of course, are fast in terms of technology and trends. Some recent actions by Booking.com, for example, have caused major reactions, with some hotels stopping any further cooperation. If this goes on, who knows what we will say in a year from now? But for the time being, we can see OTAs offering a lot of pros, especially to small- and medium-sized properties that do not have a well-known story behind their brand name.
The most important thing to evaluate is the visibility that OTAs offer to the hotel. Keep in mind that OTAs are like an 'online brochure' in which hoteliers can easily update their content, images, and videos, aiming to attract their target customers. Many visitors, however, after discovering a property in this 'brochure', look for more information on the popular search engines and social media. Evidently, they will almost certainly end up on the hotel's official website. For this reason, your booking engine promoting the direct bookings must be at the forefront, helping you also build the foundations for a successful brand loyalty.
N.S.M: Lately, we 've been introduced to Google's new tool, 'Google Hotel Ads', which acts as an "intermediary seller" and charges rate-based booking fees rather than Pay Per Click. It is a new Meta Search channel like Trivago and TripAdvisor, but it actually reminds us of an OTA. What do you think of this new tool, which are its differences with other metasearch channels and OTAs, and how can a hotelier make the most out of it?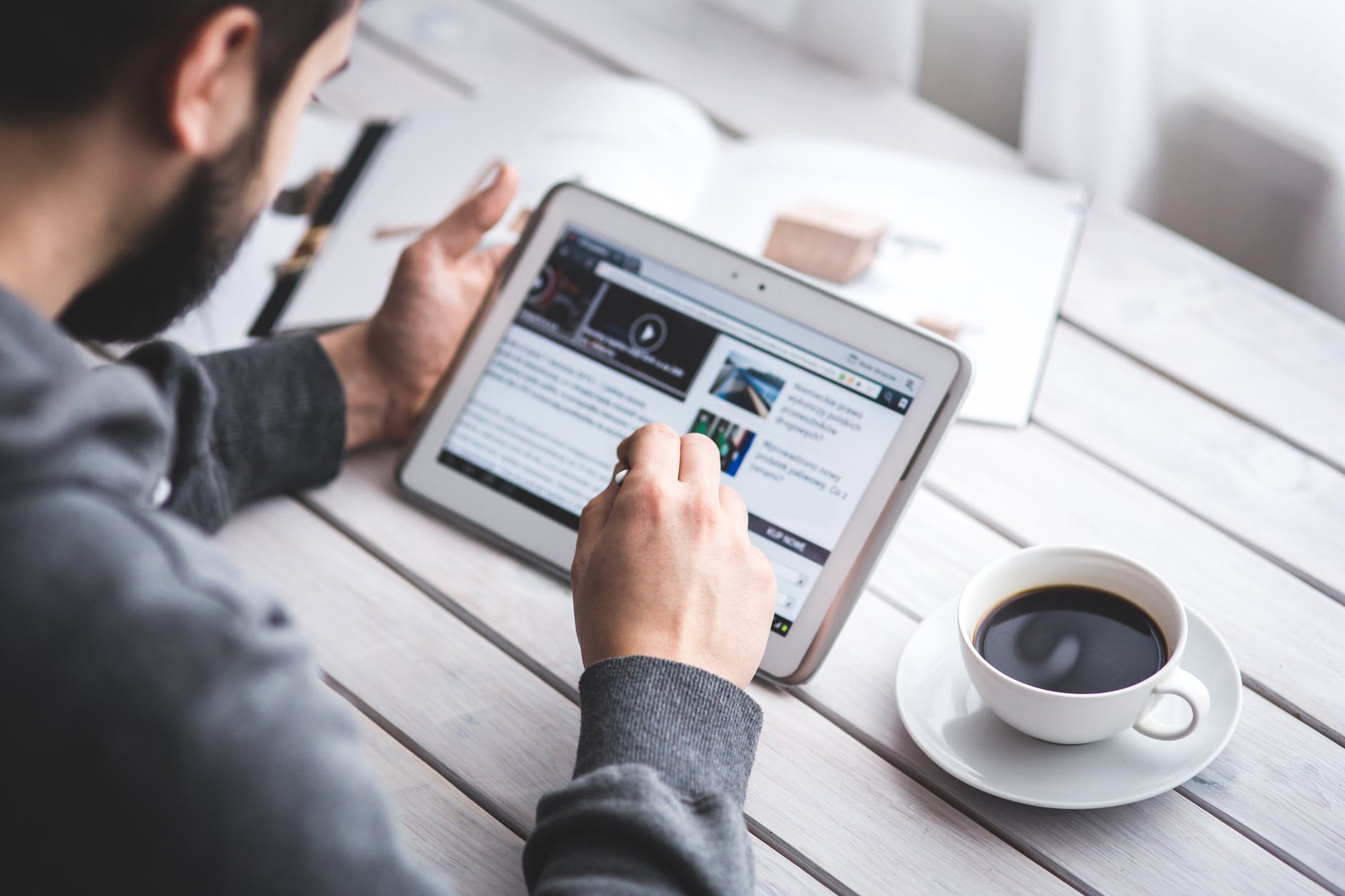 Y.K: Google has a special place in the online hospitality market. It is fair to say that it is something between a meta-search channel and an OTA. With Google Hotel Ads, Google has created a new platform that consists of hotels and prices, which distributes to all its products, such as maps and google destinations. It is a new way to better advertise the hotel's official prices — and that would lead to direct bookings. The visitor will be directed to the hotel's official booking engine something that benefits the hoteliers for two main reasons:
More Direct Bookings
Strongest Brand Positioning to the travelers.
And as you perfectly know, a strong brand positioning will help visitors remember your hotel and come back later. Google receives a 12-15% commission for each confirmed booking. Therefore, many hoteliers might feel that this will actually replace one OTA with another. However, I recommend you consider this: there are many OTAs out there, but only one search engine that everyone will use — Google!
N.S.M: With so many important channels such as Booking.com, Expedia, and now Google, claiming the largest share of online sales with huge budgets, do you believe that direct bookings on the Hotel Websites will keep growing or is this something that in the future will require even more effort and investments? If so, why should a hotelier invest in this direction?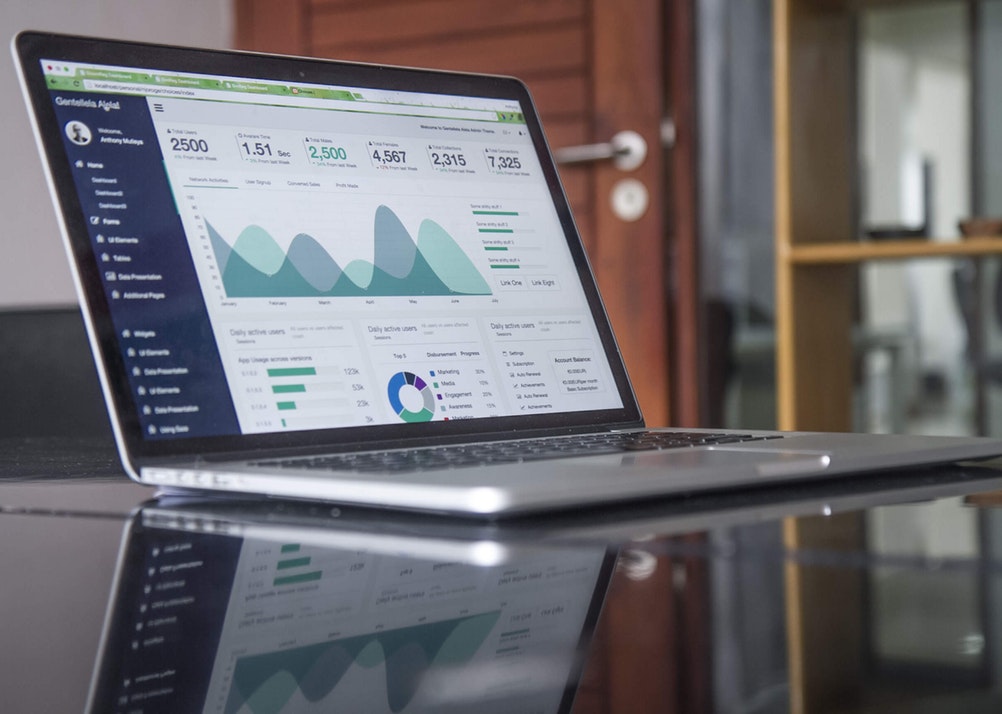 Y.K: The tourism industry is a very profitable sector, therefore new channels will not stop appearing. The third channels, however, do not care about the hotel — they only care about the traveler. This is why they often seem to risk their relationships with hoteliers, as their sole purpose is to serve their customers. The same should also be the ultimate goal for every hotelier. But beyond booking, hoteliers must also aim for their brand name positioning, loyalty, or simply making their business a classic accommodation choice.
OTAs have no such thing in mind. For this reason, direct bookings are the past, the present and the future — all in one. Generally speaking, customers who book directly are more likely to become repetitive customers. When they have visited its website once, they learn the hotel's philosophy and aesthetics. On the contrary, OTAs display all hotels in the same way, hence customers are not inspired to create bonds with them. Anything worth doing is worth the effort. So, a businessman seeking to sell steadily must invest in time and money.
With these facts, hoteliers have some aces up their sleeves that they should not forget. OTAs are the perfect advertisers — over 50% of the travellers will visit the hotel's official website before booking, no matter their final choice of a booking channel. Hotels can provide a better visitor experience through an improved and user–friendly website. Having the right strategy, a reliable Booking Engine, a price comparison tool like "Ratestrip", and a channel manager, hoteliers can win over the channels without depending on them.
N.S.M: As you have mentioned already, the Hotel Website is the reference point for direct bookings. In your opinion, what are the major mistakes hoteliers usually make when setting up their Hotel Website and where should they focus on during its specification? Also, can you share a few tips regarding the topics that hoteliers should stress out more to their collaborating company that has the task of building their Website?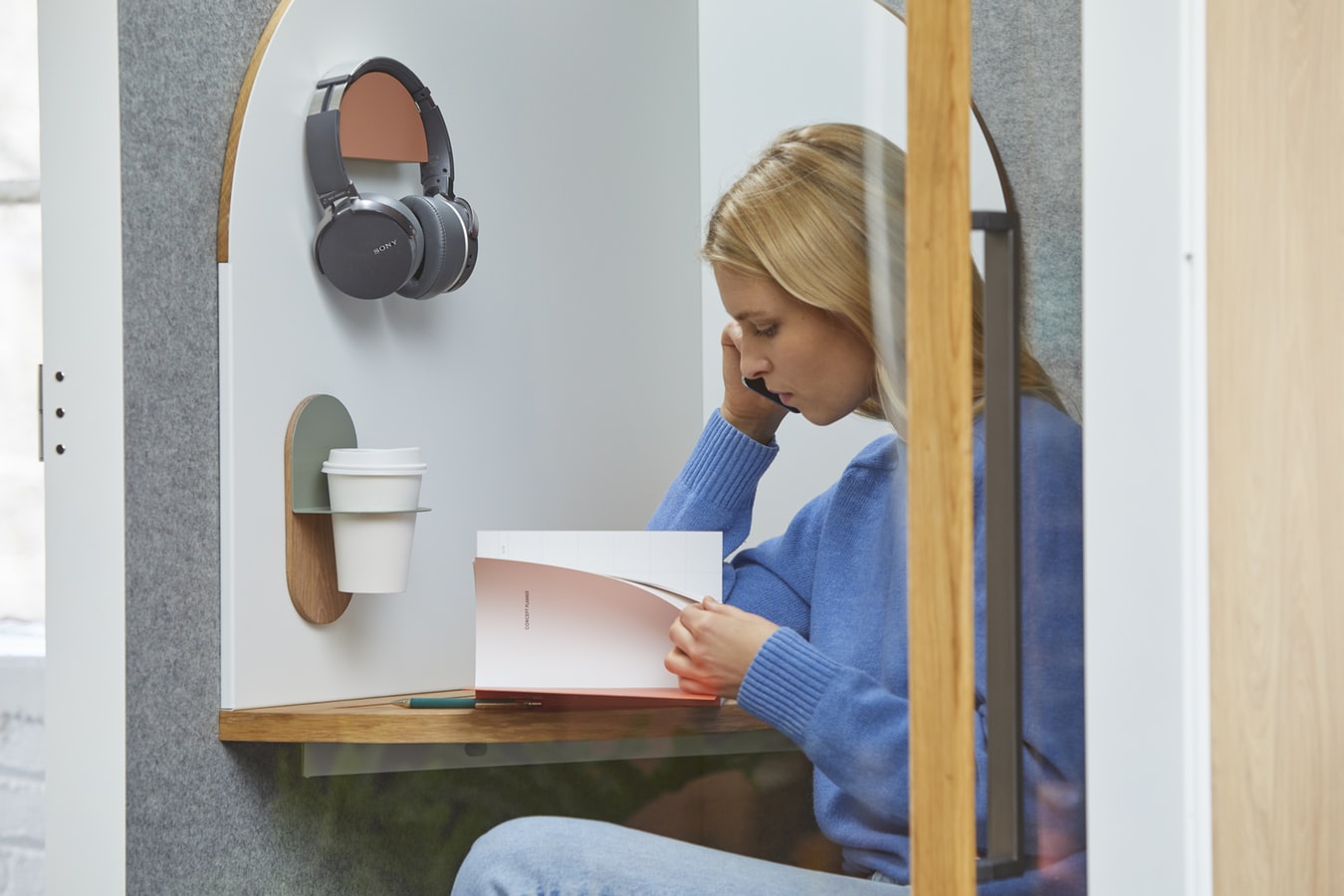 Y.K: The main mistake is a website with functions that do not respond to user commands. Many times, I come across hotel websites that are as simple as drawing on a word document — and even then, they do not meet several basic functions; I click on different buttons and nothing happens! This seems inconceivable to me in 2019 — just as, of course, a website that does not perfectly respond to mobile devices. Some users, such as business travellers, use almost exclusively their cell phones to search for hotels. A hotel actually says "no" to a whole market when its webpage does not load properly or delays more than the recommended loading time.
The second mistake is a general designing chaos, which drives the visitor away. Pictures are everything — I get really mad when I see webpages with low-quality, pixelated images. The fonts and colors should also be consistent on all pages. All these might sound like details, but let's not forget that due to the easy accessibility that the web provides, visitors see many hotel websites before they end up booking one of them. Even if a hotelier has a classic 5-star hotel, they have to adapt and lead the new era. Of course, we should not forget the "star" of the website, which should be the booking engine. Websites should remind the visitor that they can book directly and clearly point out the benefits for direct bookings. Websites do not simply exist to show photos. If the hotel website has a complex, multi-step booking process, then you can rest assured that the visitor will most probably give up the effort and leave the page.
When it comes to choosing the right partner, as this is a significant investment, I want to encourage hoteliers to be very careful with their choice. For me, it is very important to aim at companies that deal exclusively with digital marketing for hotels and not businesses in general. Then, you should provide a base for communication; the right digital marketing agency should be able to answer all the hotelier's questions. General answers indicate that it doesn't matter what a specific hotelier wants, but simply showcase what the company has made for its 3-4 previous customers. Each hotel is unique, with its own 'soul', philosophy, and aesthetics. The digital marketing company should be in charge of passing the hotelier's vision to the online world. The website is the first contact between the guest and the hotel and should perfectly reflect all the above.
 *Sponsored
RATESTRIP – PRICE CHECK WIDGET
Boost your direct bookings with tools that create a feeling of 'urgency' to travellers. Compare your prices for every channel and show the results on your website. Make sure to also include the advantages of a direct booking and give the reasons why the traveller should book with your hotel's booking engine.
Learn More
RoomRack.com – Hotel Cloud PMS & CRM
All hoteliers needs a trustworthy booking management program that takes care of their front- and back-office needs.
From legal invoicing to practical cleanliness reporting, RoomRack PMS, Abouthotelier.com's hotel cloud management system, helps you seamlessly manage all of your property's operations and needs, through modern features.
The various features are tailored to each hotel's size and the system integrates perfectly with most Channel Managers and Booking Engines.
Learn More
Otascanner.com – Revenue & Rate intelligent Platform
The "OTA Scanner" Rate Intelligent platform allows properties to drive more traffic to their websites, gain more product exposure, and achieve more sales. With the right and smart price guidance your strategy improves, and you stay firmly on top. Choose up to 10 competitors for your hotel and compare your rates with those of your competitors, based on the OTAs you have selected.
Learn More
N.S.M: In your previous answer, you mentioned the terms "Booking Engine" and "Channel Manager", stating that they are just as important as the Hotel Website. Regarding booking engines, their functionality is known, however, a channel manager is a term that has recently become more popular. How exactly is it used and how does it affect direct bookings in the hotel booking engine?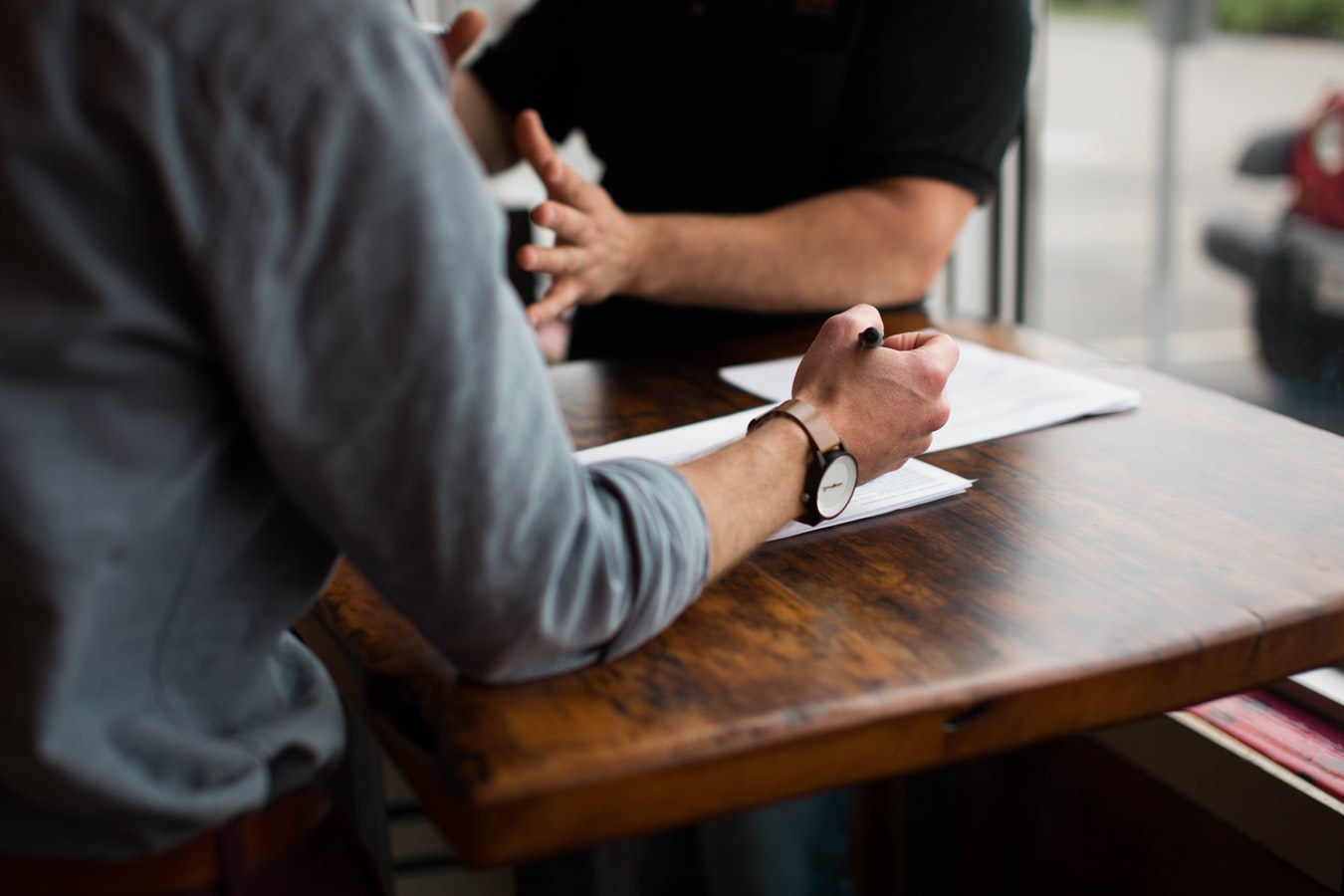 Y.K: To make it simple, in the online sales game, OTAs are the Generals and the channel manager is the King. Through a channel manager, the hoteliers have complete control over availability and pricing management. It is the only way for properties to reach global audiences without the risk of overbooking. They provide the opportunity of working with a wide variety of agents who will advertise your property to travellers from literally every corner of the world. Booking.com and Expedia are not the only OTAs — and today's hotels have the benefit of appearing in as many search engines as possible, as long as they are of good quality. In an indirect but important way, the hotel's booking engine is also affected.
A reasonable question at this stage would be how selling rooms in different places, would help hoteliers increase their direct bookings? Well here comes the consumer behavior. As I mentioned in a previous answer, statistically, a very large percentage of customers discover a hotel in an OTA and then look it up in Google for more information. At some point, they will surely end up visiting the official website. So, if the website is doing its job properly, the traveller is more likely to book from there! This process is called "the billboard effect", and is a marketing strategy that even if it seems like a paradox, it works. All-in-one software, such as Roomrack Cloud, covers everything — the hoteliers can automatically set their availability and prices in real-time and increase the traffic to their website.
N.S.M: Lately, we see more and more tools on hotel websites, such as price comparison tools like your company's Ratestrip, and competition tracking tools like OTA Scanner. As you are one of the people who has specified and created those tools, can you tell us how exactly they work and what are the costs for a hotelier to use them?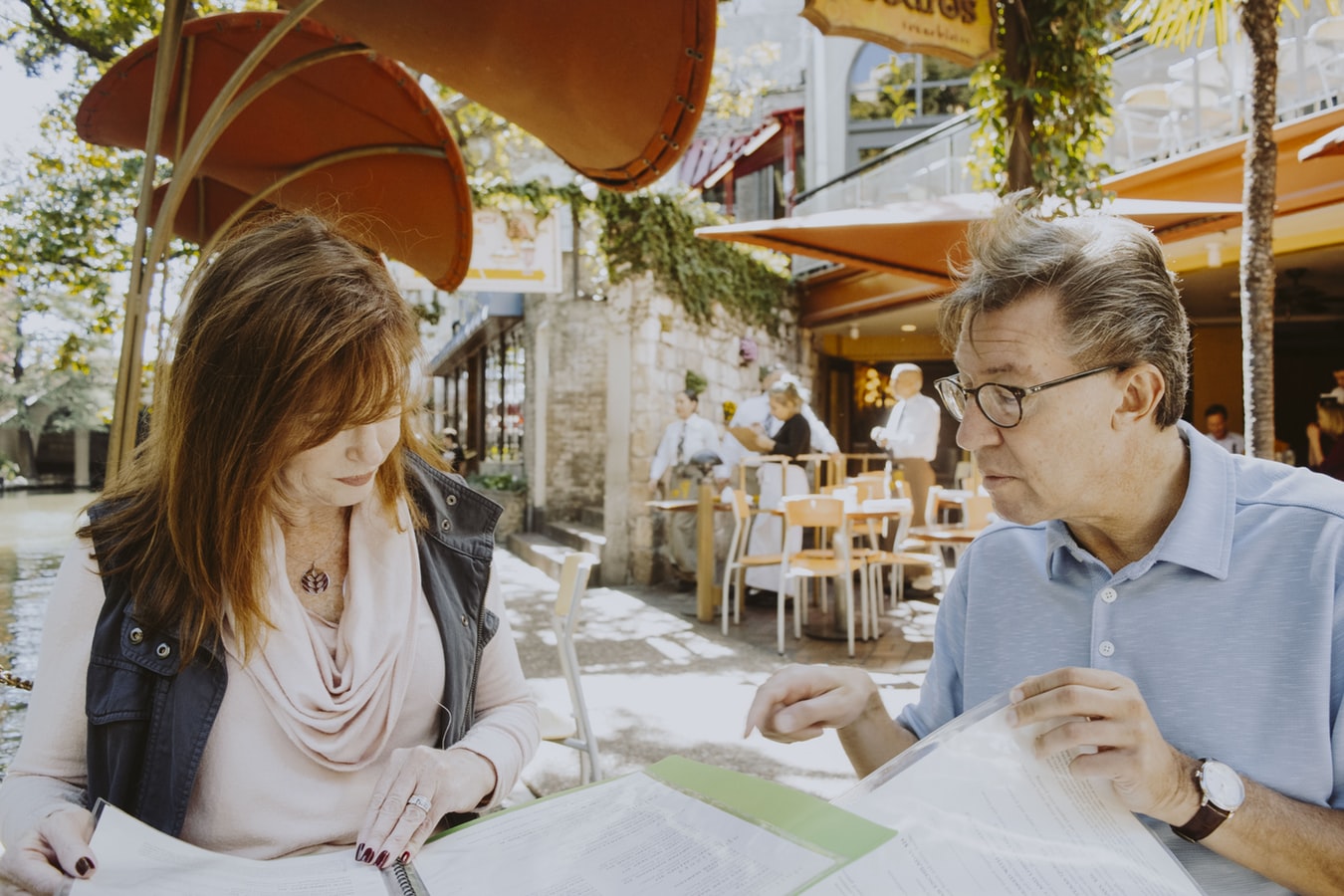 Y.K: The idea behind RateStrip is simple: when placed on a hotel's website, it gives visitors a clear and immediate way to see the best price offered at the property's official booking engine, compared to the prices offered by the various OTAs. It is a modern meta-search tool embedded in the hotel's official website.
In addition to rate comparison, through "Ratestrip" the hotels are able to give travellers who visit their official website the opportunity to read all reviews and comments per channel, discover the comparative benefits of a direct booking against the benefits of OTAs, and, most importantly, receive immediate information from the hotel itself about the lowest online rates offered by the various channels. This tool can be customized to any hotel, regardless of its size or business plan. RateStrip's clientele confirms this at a simple glance, as we provide the service to luxury hotels in Greece and abroad, as well as to smaller boutique hotels in some of the most popular Greek destinations.
As far as the OTA Scanner is concerned, what matters is the owners' goal for their hotel. If they aim high and not just to make it through the season, such a tool will provide them with all the insights they need for effective Revenue Management. While we support each hotelier's business plan, the truth is that part of it must be based on the activity of their strongest competitors. These two tools, as well as all AboutHotelier's services, were studied for a long time (in some cases, years) before being released to the market. Their performance is therefore guaranteed. In terms of cost, it depends on the hotel. The payment plan is adjusted according to the property size as well as to our clients' preferences and capabilities. As I said before, each hotel has its own needs and we are walking right next to the hotelier, trying to help as much as we can!
N.S.M: We have already talked about several channels and tools that hoteliers are required to learn how to use and manage. This is definitely a difficult task to add to the already huge operational effort they spend on running their hotels. In my opinion, there is a need for an external partner to manage all these actions. But how can a hotelier monitor the work and effectiveness of such a collaboration?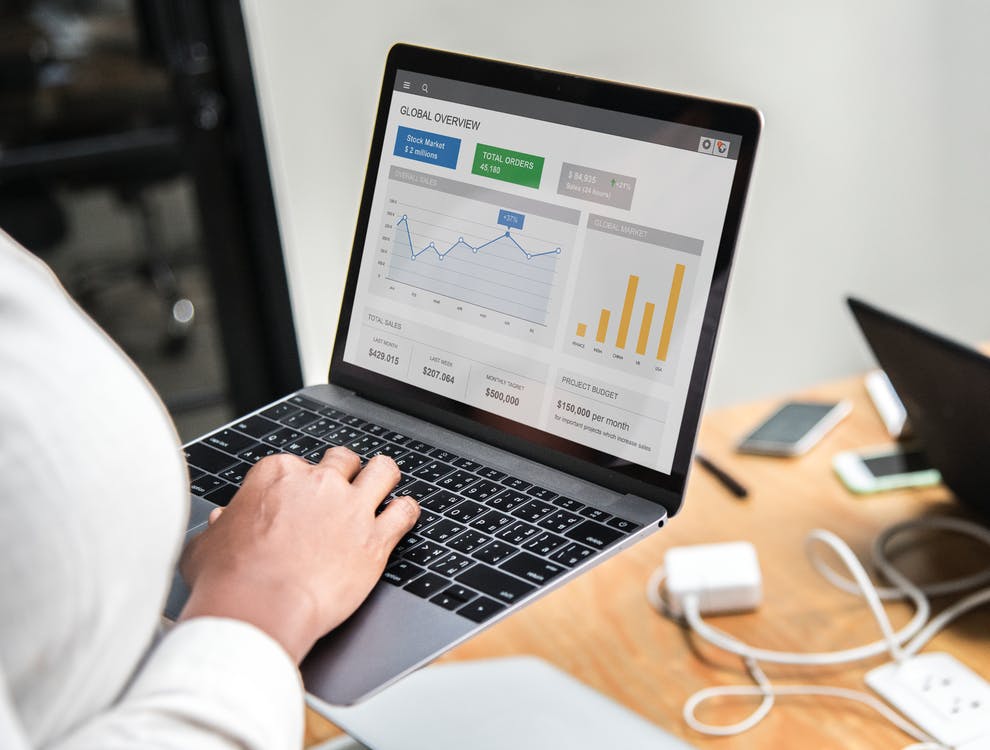 Y.K: This is an easy one. A good collaboration, Nikos, cannot be hidden! First of all, the hoteliers will see the results in the statistics that this partner has to provide. Ideally, the partner must make sure to slowly approach the hoteliers' initial goals and, as a result, gain their customers' trust. When it comes to more visual services, such as website creation or social media management, these third party partners bring hoteliers closer to their clients. Quite often, we get phone calls from our customers letting us know that travellers have made positive comments about their website — something that makes us really happy! Of course, there is a chance that there will be a stagnant period during which the results will be lower than expected; but even then the hoteliers should feel comfortable talking to their partners in order to find a solution, even if this is something additional to the original agreement.
A company that specializes in hotels, should completely understand the anxieties of hoteliers. For example, in our many years of experience, there have been clients that found themselves in such difficult positions. Without a second thought or additional charge, we undertook the task of presenting a whole strategic plan that helped them overcome the difficult situation. At the end of the day, our purpose is the same. For us, a small "thank you" and the mutual respect in all of our collaborations is what matters most. Our customers keep inviting us to visit their hotels and stay for a couple of nights — if only we had the time to visit them all!
N.S.M: To end our discussion, even though we talked about distribution channels and tools that improve the performance of direct bookings, we did not mention any promotional methods. The fact is that hotels have greatly focused on Pay Per Click campaigns and SEO strategies, and have abandoned Brand Awareness and traditional advertising. What is your opinion on this and how should a hotel plan its promotional plan?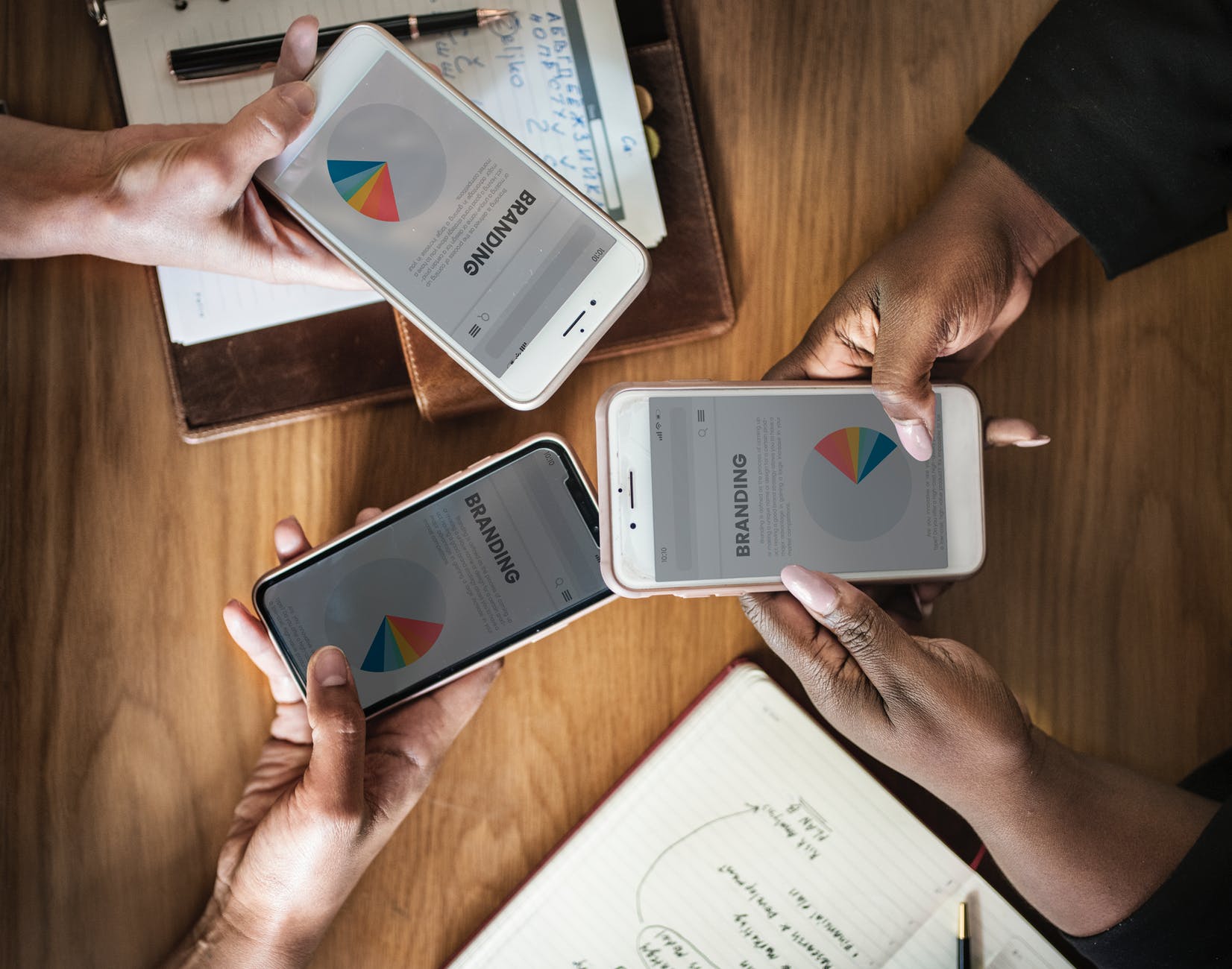 Y.K: Brand awareness is everything. Hotels should not forget what makes them unique and what they offer. They don't target robots, they target humans. For example, even if a website has the perfect SEO, in case the texts were written just for Google's algorithm and bots, the whole effort is meaningless, as actual visitors will leave the site within the first 2 minutes.
In general, a property's online presence should not approach the level of 'spam', because then the visitors will either lose interest or book via an OTA — just because the OTAs make them feel safer. Ideally, hoteliers should look at the wider picture when it comes to their hotel strategy. We understand that the pressure is high, however the trend of the OTAs which is out there today, tomorrow might be not. Tomorrow, might actually be something completely different! The hotel and its reputation, however, are here and will remain here forever. Hoteliers have to adapt to modern changes and developments and find ways to solve any issues that might arise. Trends are constantly evolving; the algorithms look at different things and the rules of the game change when we are least expecting it.
In a competitive hospitality industry, defining the hotel's philosophy is crucial to establishing a solid customer data base. This applies to small, independent hotels as well as large chains. The meaning of brand awareness in the tourism industry is to enhance the customer's perception of the property value. Hotel owners must choose a strategy that better reflects their property's unique image. Luxury hotels should make high-end choices, while bed & breakfast and boutique hotels should opt for a more "home-like" strategy that reflect their charm and intimacy.
ⓘ INFOBOX
HOTEL EXPERTS TALKS: Hotelier Academy's latest type of content!
"Hotel Expert Talks" is a new type of content in Hotelier Academy, that hosts interesting discussions with Experts from the hospitality industry, that provide solutions and new ideas to our audience. The Experts that will be hosted, will explain in detail important topics regarding hotel sales and operation, answering the Hotelier Academy editors' critical questions.
Learn more on how you can be presented in an Hotel Expert Talk