Read helpful tips and smart ideas that will help your restaurants increase their revenue and enhance your overall customer experience.
6 mins read
A Hotel's dining experience is a key element in shaping customer experience. Almost all travellers, leisure or business, place a great deal of emphasis on the food offered to them by the accommodation they have chosen for their stay, whether that is breakfast or another meal during the day.
But beyond the excellent quality of food and flavors, a modern hotel should enhance its culinary experience even further, creating tasteful, enjoyable, and, above all, functional F&B Outlets.
But is the design of the dining room enough to determine a positive customer experience? And what is the role of the right signage, both on the outside and inside of the hotel's restaurant or bar, for the increase of sales? In this article, we will present smart tips and ideas that, in collaboration with the Interior Designer and the hotel's signage-specialized partners, can lead to the best customer experience and to an overall revenue increase.
Proper signage in the common areas makes it easier for customers to enter the restaurant
Let's start from the basics: In order for a customer to visit the restaurant, they first need to know where it is and how to get there. Especially in larger-scale hotels with more than one restaurant (apart from the breakfast restaurant, which the customer will find anyway), distinct and easily readable signage is needed to help travelers navigate themselves according to which restaurant or bar they desire to visit.
It is advisable to use simple and legible signage fonts in the common used areas and not the restaurant logo, which might be difficult to read or not immediately understood.
If your hotel is quite large, make sure to place floor plans of the accommodation in the reception area (or other central points), which will clearly indicate where the visitor is in relation to the various F&B outlets of the hotel.
What are we eating? The importance of the appropriate buffet signage
Whether it is a buffet for breakfast, dinner, or any other occasion, it is always necessary to ensure that sections and individual dishes are properly labeled.
In recent years, the trend in hotel restaurants has been to offer a variety of product choices: local, organic, healthy etc. Customers are now used to this tactic, but they should be able to immediately identify the section they are interested in.
On the other hand, it is extremely important to label each dish and product of the buffet, at least using its name and basic ingredients, so that customers know exactly what they get. If you consider the amount of food that is thrown away (and the accompanying cost for the hotel) by customers who thought they had chosen something other than what they finally put on their plate, then you can easily realize how important buffet signage is.
If you have a corner with local products at your breakfast area, create a very impressive and recognizable signage, with large printouts, luminous signboards etc., that will emphasize the local character of your hotel. Aside from the high consumption and satisfaction of your customers, it will surely be a theme for travellers to photograph and share on their social media!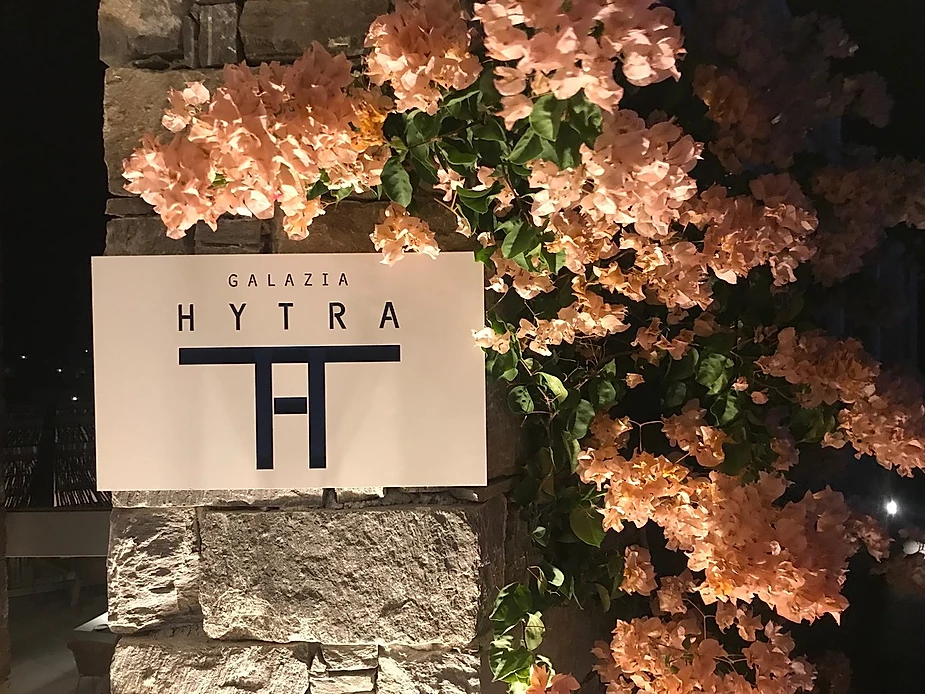 The external signage of the restaurant enhances traffic from exterior customers
A hotel restaurant is fully successful when it has managed not only to attract external customers, but also to be a hot-spot for the city or region in which it is located. In addition to the increased revenue for the property, the presence of a busy restaurant or bar inside the hotel they are staying, excites customers and pushes them to spend more within the property.
In order for the restaurant to be easily spotted from the street or from a greater distance, an external noticeable signage is mandatory, as well as corresponding signboards leading to the parking lot or the restaurant entrance.
If your restaurant is not facing the street or is not visible from the exterior side of your hotel, you can place the signboard in a prominent position at the central entrance of the property, always with the appropriate directional markings to help customers locate it immediately and easily access it. If possible, create a separate entrance so that the normal operation of the hotel and its guests' experience are not disturbed.
The restaurant area can act as a promotional point for other services
The hotel restaurant, and especially the breakfast restaurant, is one of the sections that are visited by almost all of your customers during their stay. Therefore, it is an ideal point for information and promotion of other departments and/or services of your hotel.
For example, you can promote your other restaurants or bars, through the breakfast restaurant, by placing special tags with photos and descriptions, as well as directions on where each F&B outlet is located. For even better results, place these signs next to a special buffet section, which offers small taste bites from the restaurant you want to promote. Customers will be thrilled with the new flavor and will immediately know where to taste it!
If you have a special healthy & wellness breakfast section, place next to it special signs and information cards regarding the hotel's Spa, enabling your guests to combine their healthy diet with a rejuvenating treatment or session.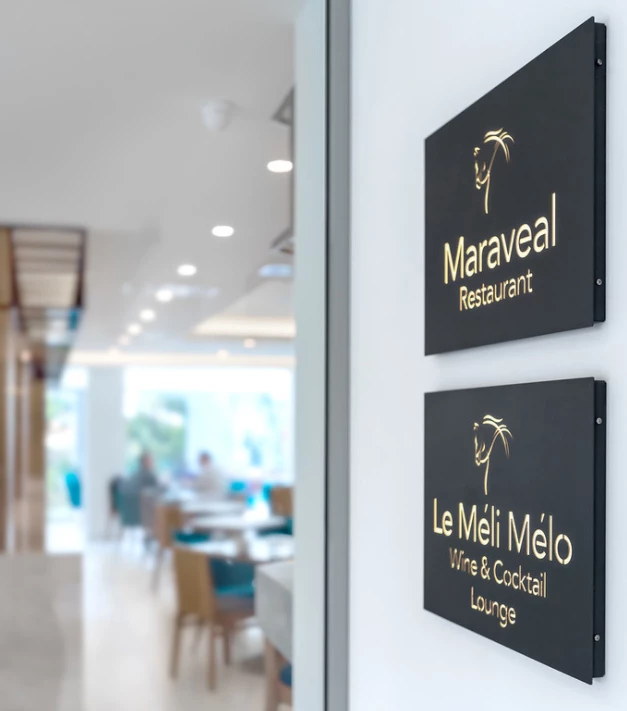 Conclusion
To sum up, the right signage of a hotel restaurant is not a simple process. The time when hotels simply placed the name of their restaurant over its entrance or the WC signs on the relevant doors, has long since passed. Restaurants are now the most dynamic part of the hotel (after rooms) and must be treated as such, not only as far as their function and revenue are concerned, but also their contribution in enhancing the overall customer satisfaction and comfort.
The article on F&B Outlets' signage ideas was developed by Hotelier Academy in collaboration with bratti.