We had a chat with Damian from Belle Rive Hotel in Luang Prabang, Laos, who told us all about the UNESCO protected building that is concealed within the hotel premises!
5 mins read
In the historical centre of the peninsula of Luang Prabang, close to the night market as well as Wat Nong and Wat Seansook temples, there is a hotel with a landmark of its own! In the premises of The Belle Rive Hotel, one can admire a colonial building, that is protected by UNESCO! The fact that the property takes care and highlights a historical building like that definitely gives an added value to its profile and provides one more reason for a guest to visit it. A perfect example of a good practice, since all accommodation properties should engage their environments and embrace any unique characteristics they might have, making them their own and showcasing them to the world. For this Hotel Story, we contacted The Belle Rive's General Manager, Damian Killer, asking him to share with us his Hotel Story.

What is your role in The Belle Rive and what characterises you as a professional?
I am the General Manager and trust that our staff is our biggest asset. Only a happy person is able to please somebody else and I strive to lead by example in order to create a welcoming atmosphere for our guests.
How would you describe The Belle Rive?
The Belle Rive is more than just a hotel. It offers luxury accommodation and tranquillity to independent travellers with high standards. We try to delight our guests with many special treats like an all-day-long breakfast, complimentary bicycle use, free mini-bar as well as a free one-hour sunset cruise with our hotel boat to enjoy the magnificent sunset over the Mekong. 
And how would you describe it design-wise?
The Belle Rive is comprised of 3 houses with 8 rooms and 5 Suites. Each house has its own character with a colonial and elegant mix of traditional Lao and contemporary design. All rooms overlook the Mekong river, have a natural wooden floor and are designed to provide a sense of space, warmth and comfort for independent travellers who take pleasure in high standards. The middle house is protected by UNESCO!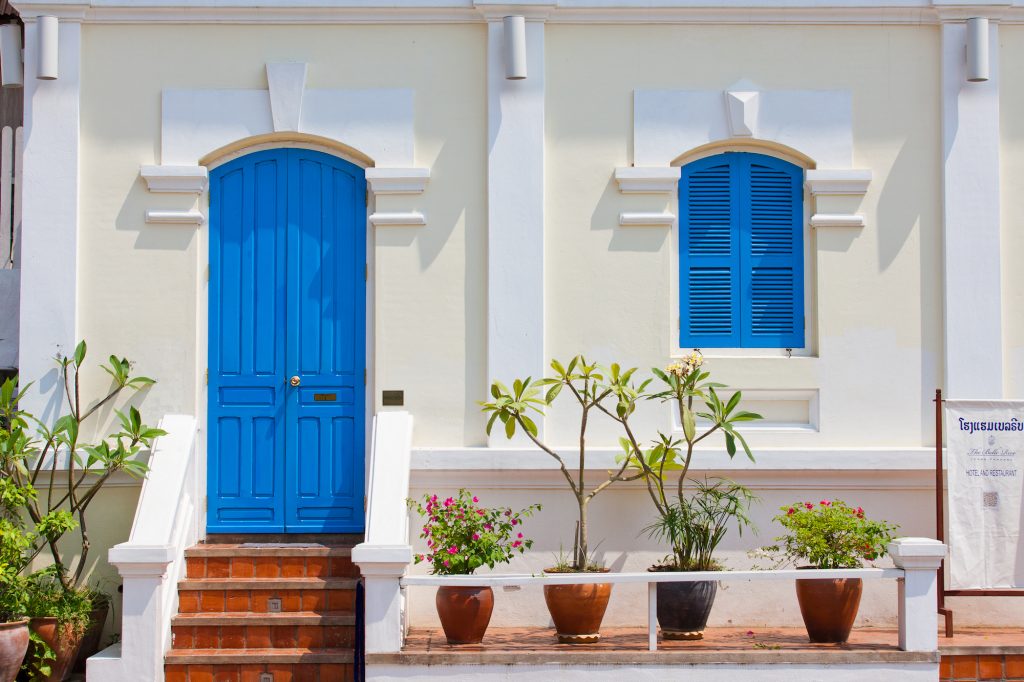 Could you tell us more about the history of the UNESCO protected middle house?
It was built in 1920 and used to be the governor's residence for many years. It is a whitewashed brick masonry colonial building with bright blue shutters. Four windows on the upper floor, two windows and two more French windows on the ground floor, the latter opening onto two symmetrical stairs. A magnificent example of French colonial architecture.
How is the building being used today?
Nowadays, the building consists of four beautiful and unique rooms. All with natural wooden floors and stunning views over the Mekong river. In addition, it is famous among couples doing their wedding pictures.
How was hotel first created?
A group of German friends were floating down the mighty river coming from Thailand. They loved Luang Prabang and saw the potential for a stylish Boutique Hotel along the river and left one of their friends behind to search for the perfect spot. Over the years, The Belle Rive became what it is now — a stylish and affordable place with quality and charm. And this is exactly what those friends were looking for!
How do your guests react when coming across this UNESCO protected building?
I would say most of our guests are surprised at how old the building actually is. It is often my personal pleasure to accompany our guests to their room and see how pleased they are with the design and architecture. Sleeping in a one-hundred-year-old building with the amenities and standards of 2017 is indeed very tempting.
Do you believe that the existence of this particular building in your hotel premises, has contributed to the hotel's sales?
Yes, I trust that it is an added value to our guests. Gorgeous pictures on Instagram, Facebook, Pinterest etc. boost The Belle Rive as a brand. It further attracts visitors who pass by to stop for a coffee or a cool drink which as well contributes to our hotel's sales.

Which is the best view from the hotel?
Definitely the view from our riverside patio where our guests are welcome to enjoy the most stunning views of the Mekong river and the surrounding mountains. It is a beautiful spot to enjoy a generous breakfast, a delightful typical Lao meal or a cool drink while watching the breathtaking sunset.
Which room is your favourite and why?
Our Balcony Suite is a beautiful maisonette-style room, spacious with its high ceiling and has a wonderful terrace overlooking the mighty Mekong river.

Your favourite recipe or product of your hotel's breakfast?
Although we do have a wide range of delicious food for our riverside breakfast – both Asian and Western style – I would definitely go for the Bircher muesli. As everything else, it is made to order and is best enjoyed with some local mangos.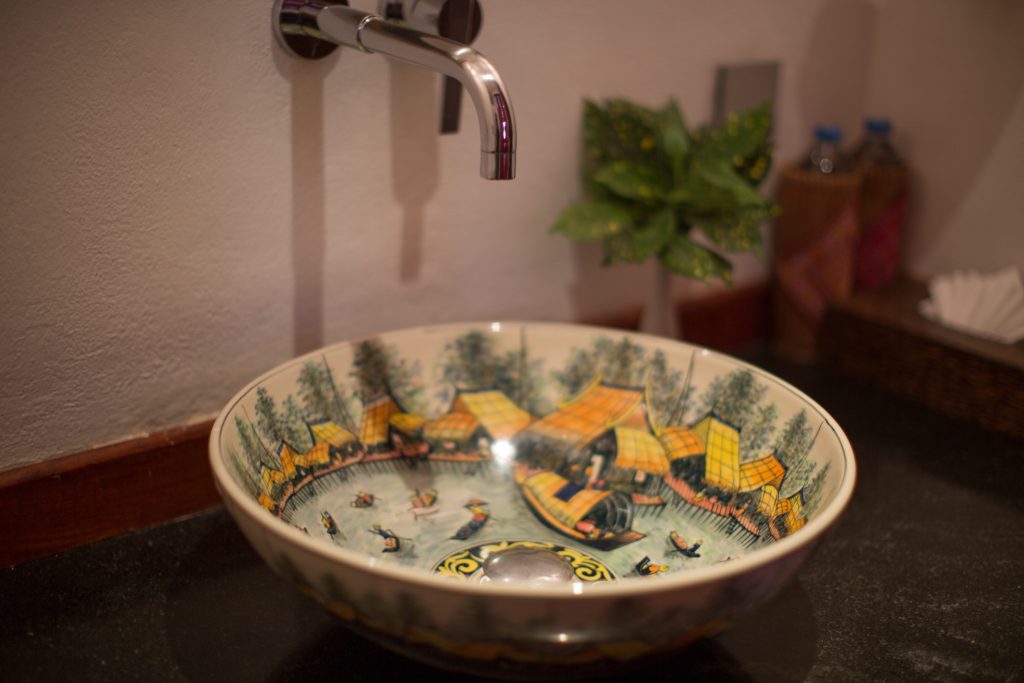 Any favourite design objects, like a furniture for example?
The ceramic sinks in some of our bathrooms are just gorgeous.
Name 3 places around the hotel that a traveller should visit!
Wat Xiengthong, the Night Market and the Royal Palace.
And the best period to visit your hotel?
November with its warm days and cooler evenings. The Mekong is still high, the vegetation green and a few rooms in our hotel still available!