Read the story behind the new "Andronis Exclusive" video which made hotels look fun again, in a Hotel Expert Talk with Sofia Panayiotaki, the CEO of the global Film Production Company, NEED A FIXER.
16 mins read
Hotel Videos are becoming more and more important, as travellers are looking to "feel" the experience they are going to live before choosing a hotel. Even though photos are helpful and necessary in order to acquire a clear view of the hotel facilities, videos guarantee the "experience quality" of the property. This is the reason why they have become the perfect medium to communicate the ambiance and feeling, as it uses images, sounds, and music, triggering more effectively travelers' emotions.
But what is going wrong with hotel videos recently? There are dozens of videos that, even though they encompass a high level of production and impressive stories, are still missing the most important part: Holidays are mostly about simplicity, fun, and entertainment. Travellers have become indifferent towards spots full of luxury stereotypes, outdated scenes that make even a romantic dinner look overwhelming, and sad music that nobody wants it as their holidays' soundtrack. We are in 2020 and things are simpler than ever. People need authenticity and a promise that they will have a good time; this is what a hotel video should communicate.
Keeping the above in mind, we came across a new hotel video that embraced all those things we had in mind. A smart mini-film that made us dive into a holiday story that we eagerly wanted to be a part of. The new video of "Andronis Exclusive", one of the top luxury hotel brands in Santorini and Greece, came with a new statement: Luxury is not boring, neither are your Holidays! It didn't come as a surprise though that NEEDaFIXER, one of the most talented Film Production companies, was once again behind this amazing video, which is indeed a piece of glory for their "hotel video" portfolio.
Trying not to be too tiring, and having already presented two videos of NEEDaFIXER as case studies, we decided this time to demonstrate the hotel video-making process from an insider's point of view. And who is better than the mastermind of this talented production company, the CEO and Dreamer Ms. Sofia Panayiotaki, who accepted our challenge to unravel the story of this new kind of video that makes a statement for Hotel Videos.
 *Sponsored
Meet Sofia Panayiotaki, CEO at PR MEDIACO and NEEDaFIXER.
Entrepreneurship, travel, and an intrinsic, inquisitive nature have always been the pillars of Sofia Panayiotaki's extensive career history.
To start, she managed her position both in front and behind the camera for over a decade, working with some of the biggest media outlets in the world, including REUTERS, BBC, and NHK to name a few.
From there, Sofia Panayiotaki set up NEEDaFIXER using her first-hand knowledge of the media industry and capitalizing on her love of travel, proceeded to establish PR MEDIACO, a leading UK-based travel PR and communications agency specializing in destination branding and marketing.
In addition to her media background, Sofia Panayiotaki has chaired the European Travel Commission in Asia for three years, overseeing the marketing campaigns of 28 European countries. Afterward, she spent seven years as the Head of the Greek National Tourism Organisation in Japan and the UK.
More Information: Website: needafixer.com 
UK HQ Phone Number: +44 (0) 20 3189 1903
Having already presented two of your videos as Case Studies in Hotelier Academy, it just startled us to be impressed once again with your work as you introduced something new and in total line with the current tourism trends. How does a Film Production company have such an admirable approach towards the hospitality industry and what is the procedure behind filming a new hotel video?
Thank you very much for the kind words, we really appreciate them coming from someone with your level of expertise in the hospitality industry!! They truly mean a lot!!
Over the years we have produced countless videos with NEEDaFIXER, but I can honestly say that the videos related to tourism and travel hold a truly special place in my heart – possibly because of my long experience working in the sector. The hospitality industry is one of the "happiest" industries in the world and it is a true privilege to capture the joy of holiday making.
In terms of the process, we follow when producing a video, creative storytelling lies at the core of our philosophy at NEEDaFIXER. We think that a successful hotel video, is a video that stands out, a video that shows more than just the amenities or natural beauty of the location. Showcasing the guests' unique experience and emotions through top-notch cinematography is essential to achieving this.
Understanding the hotel's brand identity and the USPs is the first step in the process. By discussing with the hotel's owners, management, and marketing team, our creatives can start working on a first concept that is completely unique and fits the hotel's marketing mix. Then, our directors and creative team will typically visit – if the budget allows it – and "recce" the property, deepening their understanding of the brand, as well as discovering the property's unique visual elements, in order to create a more elaborate "treatment" and storyboard for the video.
Once everything is signed off and all preparation has been completed, it's up to our amazing team of directors, producers, crew, and talent to realize the vision and make it happen.
At the beginning of the "Andronis Exclusive", there is a stereotypical hotel video intro which is soon succeeded by a "We are not the same" message. For me, this is exactly the part that makes a clear statement to the hotel industry, saying that hoteliers should alter the way they communicate with travelers while, at the same time, highlighting that "Luxury is not boring, neither are your Holidays". In this way do you believe that this will influence travelers and how does this connect with hotels' general strategy?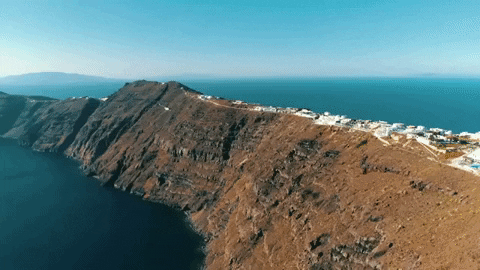 The power of video marketing is undisputed in this time and day. Studies show that over 1 billion people all around the world consume about 6 billion hours of video content every month! This data coupled with our consistently shortening attention spans – currently at about 8 seconds- means that standing out is harder than it's ever been. Capturing the viewers' attention with a disruptive and attention-grabbing intro to your video is one of the few ways to ensure the success of your video.
In the case of Andronis, after discussing with the management, we concluded that the key message of the video and their brand, in general, is that "We are not the same". And this is exactly what we did! We came up with this completely unusual and disruptive -for the industry standards- intro, making sure we grabbed the viewers' attention and ensuring they will watch it until the end.
We also wanted to make sure that all travellers would watch the video and say "Wow, I want to go there!".  And again, this can only be achieved by standing out, by being different, by being bold. This should be an integral part of every hotel's marketing strategy. The video was a success because the owners decided to take a risk, to do something completely out of the box, something truly creative. From experience, I can tell you that this risk always pays off!
*Sponsored

Andronis Luxury Suites is renowned for its tranquility and unique sense of elegance.
The 29 award-winning luxury suites and villas in Santorini are built in traditional style within the picturesque jigsaw of houses in Oia, Santorini.
Read More: www.andronis-suites.com
Contact us to learn how you can promote your company in Hotelier Academy
In this video, we can see various traveller types, from singles to families, having real fun within the hotel grounds. The most astonishing aspect of it though is that, in my opinion, you have presented even the most "spectacular facilities" like the pools, the spa and the fine-dining dishes of Andronis, in a smart way that made them approachable and, let me use the word, "enjoyable"!  It really reminded me of the 'Fun Holywood Comedies" that everybody wanted to take part in. How easy is it to "translate" all this multi-level experience in a fun video that not only presents a hotel but also creates a story convincing you to live it yourself?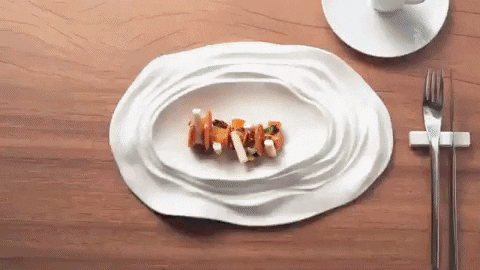 We always strive to showcase each property through a fresh, creative lens.
Researchers say that we remember 10% of what we hear, 30% of what we see, and 70% of what we hear and see. Combining sound and image is what gives videos an edge as a versatile marketing tool. It gives us the ability to create a multi-layered, immersive piece of content that is unique to every hotel.
When I spoke to the management of Andronis hotels, for example, we discussed what it is that truly makes the hotels unique. We concluded that they represent a brand of luxury that is opulent but nonchalant, personalized but not restrictive, exclusive but not pretentious.
In order to truly showcase this, we didn't hire models or actors for our protagonists. We brought in an influencer and her boyfriend to spend a proper holiday in the hotels. At the same time, we agreed that the directors would be discreetly filming them in moments of bliss, to truly capture this very real, authentic experience. It is essentially a real-life experience, captured in the video, that became the main vehicle for the hotel to show the world what holidaying in Andronis really means. In the actual words of our director -which eventually made it to the video, "If you want it all, we have it all".
Getting to know you better, I can see that you really pay equal attention to the sound as well. However, in the "Andronis Exclusive" the real star is the narrator who, in combination with the vivid music, creates a fresh holiday vibe, that shapes the entire philosophy of the hotel – personally, I want to book my holidays there right now! How did you come up with this special concept and how difficult is it to explain a scenario that does not exist to a hotelier who is going to invest in it?

As I mentioned earlier, sound and sound design are key components of a successful hotel video.
Some videos and concepts rely on a good voice-over (like the Andronis video), while some just need a very special music track (see Hokkaido – The Sound of Japan) – each video is unique. What is certain, is that a voice-over can make or break a video.
For the Andronis Exclusive hotels, we really wanted to highlight the fact that exclusively doesn't mean limiting. The hotel chain, consisting of 6 hotels in Santorini, offers a multitude of options for every type of guest, each of the options remaining exclusive and luxurious as ever.
Through the use of a humorous VO and snappy edit, we show the unique points of each hotel and at the same time make sure those snippets are memorable. The treatment, custom made reference videos, and storyboards are essential to communicating the idea to the hoteliers. It is very important to make sure we are on the same page in order to achieve the best result possible.
Apart from that, we truly believe our work speaks for itself – hotel owners are usually familiar with our work, they know what we can do, the results our videos can bring in terms of boosting sales. They trust us to do what we know best.
The most impressive thing for me is that even though the "Andronis Exclusive Video" comes as an addition to two other videos you have previously produced in Santorini – you were even awarded for one of them, you have really achieved to differentiate them while also preserving their added value. Personally, I still haven't figured out which is my favorite one! How challenging is it to produce something "new" in a destination with such an emblematic landscape while working with hotels that even though they have their own unique character, must still follow the local architectural guidelines, making it nearly impossible to highlight their own philosophy?
This is an excellent question and I think this is actually where our success lies!
Going back to what we discussed earlier, what makes each hotel different is not just the location, architecture, or amenities. In the core of a hotel's identity lies its philosophy, the experiences and memories it can offer to its guests, and to an extent, the little subtleties and hidden gems in the hotel itself. This is what we aim to communicate in our videos and this is the most fun part of our job: shedding light on those precious secrets, combining all the different elements, realizing and breathing life into the vision the hoteliers have put together with so much love and care.
As I always say to all hoteliers and marketeers industry, you should never tell guests who you are – that you have, for example, 30 rooms, 2 pools, and 7 jacuzzis – you should tell them why they should choose you.
Think about music! There are 7 notes. From those 7 notes, literally countless songs have been composed, each evoking completely different feelings to listeners! Exactly the same applies to the hotel industry. In Santorini, as you mentioned, many hotels have the same components (the blue doors, the white walls, a pool, a restaurant), but there are a million different ways to combine those components and create something that is one of a kind.
It's all about how to piece those parts together, in order to create the hotel's unique story – and believe me, all stories are different.
*Sponsored

NEEDaFIXER is a global production, service, and fixing house, powered by the largest international network of film directors, producers, fixers, location managers, crew, and journalists.
Why should you work with NEEDaFIXER?
Film teams in 100+ countries.
Global network, local expertise.
Film shoots managed to your exact needs.
Full insurance policies, including public liability and employers' liability.
Contact us to learn how you can promote your company in Hotelier Academy
Keeping up with you, I see that NEEDaFIXER not only works worldwide but also runs, during this period, a big project in the Middle East. How do you apply all this international experience in the hotel video making sector and what is your personal vision towards the Hospitality Industry?
NEEDaFIXER is a global film production house, operating in 100+ countries all over the world. It's an honor to be working with some of the biggest brands all around the world from all different industries (from TV and retail to fashion, tourism, and music) and creating high-end content that stands out from the competition.
In my many years working in the tourism industry, I have always been a strong advocate of elevating video content, pushing hotel owners and destinations to invest in creating a stellar video for their brand. A good video is the best sales director you can have. It is online -in the market- 24 hours a day, 7 days a week, telling your story to millions of people all around the world.
What we did is that we simply took our years of experience in creating high-end TV commercials and videos for worldwide brands and applied them to the hotel videomaking sector. All the skills and techniques we have acquired, all the talent, and all the top-notch crew we employ, from producers and directors, all the way to editing and post-production, we brought into the industry.
As I mentioned, we strive to create high-end pieces of video content that can be used across the hotel's online and offline marketing strategy – from social media and websites to hotel exhibitions and roadshows – perfectly representing their property and brand for all the world to see and experience.
Your hotel video is your strongest tool and I hope that all hoteliers will come to realize this and invest in creating a refined piece of work that will make them stand out and successfully reach their goals.
ⓘ INFOBOX
HOTEL EXPERTS TALKS: Hotelier Academy's latest type of content!
"Hotel Expert Talks" is a new type of content in Hotelier Academy, that hosts interesting discussions with Experts from the hospitality industry, that provide solutions and new ideas to our audience. The Experts that will be hosted, will explain in detail important topics regarding hotel sales and operation, answering the Hotelier Academy editors' critical questions.
Learn more on how you can be presented in an Hotel Expert Talk