Despite the fact that Kempinski Hotel Corvinus is part of a hotel group, it has retained a pure local experience that blends food and culture, becoming one of the city's liveliest culinary spots
14 mins read
Associations of a corporate chain tend to create ambiguous reactions. On one hand, the fact that the hotel is part of a bigger family of hotels guarantees a certain level of quality that does not disappoint guests in terms of the expected facilities and service. On the other hand, guests have a strong interest in the destination's local culture and experience, which, in many cases, is not met by big hotel chains as they usually reflect a more international profile and character. But is this something that still happens today?
As the global market evolves and changes, and the local experience is now a "must" for any kind of trip, leisure or business, hotel chains have realised that many of their member properties can still reflect their destination's culture. One good example of this new trend is Kempinski Hotel Corvinus in Budapest, which has managed to combine the global group's international ambience with a local character that mostly derives from the original experience it offers, blending food and culture.
To guide us through the story of Kempinski Hotel Corvinus Budapest, we contacted Mr Stephan Interthal, General Manager at the hotel with a vast experience in the hospitality industry, and asked him to share his reflections regarding the secrets of maintaining such a great balance.
 *Sponsored

Meet Mr. Stephan Interthal, GM at Kempinski Hotel Corvinus
Stephan Interthal is a graduate of Cornell University and received his European Business MBA from Reims Management School in 2000. A true passionate hotelier with senior management experience at Kempinski finest properties, including the Kempinski Vier Jahreszeiten Munich and the legendary Hotel Adlon Kempinski Berlin, Mr. Interthal offers a wealth of experience from four decades in the hospitality industry. Throughout his remarkable career, he has consistently advocated providing customers with impeccable service that exceeds expectations.
Mr. Interthal is a member of the Board of Deutscher Wirtschaftsclub in Hungary.
Under his management, Kempinski Hotel Corvinus Budapest received several prestigious awards, and Mr. Interthal was named Hotelier of the Year by Best of Budapest & Hungary in 2018.
A German national, Mr. Interthal speaks fluent English in addition to his mother tongue, and he is conversant in French. His passions in life are fine dining, wine, and hospitality. His hobbies include golf, football, and travel.
Find Mr. Stephan Interthal on Linkedin
Let's start with the stunning location of Kempinski Hotel Corvinus. It can be easily considered the most centrally located hotel in Budapest since it's right in the heart of the city, where literally everything happens. But is the hotel's location enough for guests who want to live an authentic local experience? And speaking about local experience, can you tell us how easy it is for a hotel that belongs to a hotel group like Kempinski, to develop its own personality and stand out for the unique local experience it offers?

You're right. The hotel's location might be ideally central as well as within walking distance from the major attractions, and easy to get to by car or public transport, but in itself it's not enough since the majority of the big five-star hotels are located in the central fifth district. Competition is fierce in this segment; therefore, the individual hotel's personality is especially important when guests choose one property over another.
The Kempinski group has always defined itself as "a collection of individual hotels". We take pride in offering distinct and memorable experiences for each of our guests. Concepts like European flair and heritage are at the core of our hotels, expressing the sense of craftsmanship and timeless elegance that characterizes Kempinski's luxury experience. Equally important is the highlighting of the local characteristics. We, at Kempinski, cherish those unique solutions that embody the Kempinski ethos as well as a singular local flair.
During my recent stay at Kempinski Hotel Corvinus, I realised that you have created your own local neighbourhood in Budapest, which reflects life in the city. Your hotel hosts ÉS Bisztró & Deli, two bars, a café and the local member of the world-famous Nobu chain. All so different from each other, and so full of life and packed with people, both hotel guests and city residents. Was this something that was planned ahead or did it develop naturally?
The concept of Gastronomic Quarter Downtown Budapest was born out of the reconstruction project of the hotel's ground level in 2013. No one in the hotel industry can seriously rely on just hotel guests when managing a gastronomy offering, especially in a city like Budapest, where the gastro scene is booming and is full of top-quality restaurants.
To attract an outside clientele, we purposely created every outlet as an independent entity, not necessarily associated with the hotel. This is why, for example, Nobu, ÉS Bisztró and Blue Fox The Bar each has its own entrance in the street. These restaurants are not in competition with the restaurants of the other five-star hotels but all the standalone restaurants in Budapest! We're absolutely delighted because the concept didn't only work – 70% of the restaurants' clientele come from outside, not the hotel – but we also started a trend, and later, several luxury hotels followed our lead.
In my opinion, one of the highlights that reflects the local culture and Kempinski Hotel Corvinus' strong, differentiated character is the ÉS Bisztró & Deli concept. This place really blew my mind – something that I suppose happens with the other hotel guests as well. Going through your reviews, it is obvious that almost everybody talks about the amazing breakfast, a fact that I can personally confirm. Can you tell us a bit more about this special "Food Concept"?
ÉS Bisztró is a casual Hungarian-Viennese bistro and steakhouse. ÉS offers a more laid-back experience to enjoy good food, drinks and nibbles. Aside from classic Hungarian and Viennese dishes, we also grill meats and fish, while you can try one of Budapest's best burgers here. We also curate a fabulous selection of Hungarian wines and artisan beers.
As mentioned earlier, the local experience, culture and product have to be emphasized when it comes to quality. Hungarian wines are not internationally known, however, winemakers have made amazing progress over the past 20 years and are now producing fantastic tasting wines, competing in the first leagues. In ÉS Bisztró, we have decided to let our guests enjoy the local richness of the terroir by providing exclusive Hungarian wines. Not to mention the good carbon footprint of this decision. We have many returning guests and we give our regulars a Laguiole knife with their name engraved on it and we keep the knives in a glass vitrine.
Our Family Table on Sundays is ÉS' own version of brunch – we specifically serve brunch at your table so you spend time with your guests and not getting food from the stations.
In the summer, we grow our own herbs on the rooftop of Kempinski Corvinus. We harvest the freshest basil, mint, thyme, rosemary, and sage, amongst loads of others. In May we open ÉS Terrace in Fashion Street, one of the biggest outdoor terraces downtown Budapest, seating up to 100 people, sheltered from street traffic.
ÉS Bisztró also manages ÉS Deli on The Promenade, which integrates the world of New York's delis, the dessert drinks of popular coffee chains and authentic "specialty coffee". ÉS Deli's own blend was curated and percolated by the internationally renowned coffee expert Máté Nezvál, who owns a local production. In ÉS Deli you can also pick up gourmet sandwiches, salads, yoghurt, muesli, and pastries.
And now about our famed breakfast. "Breakfast with Kempinski – 7 touches that make the difference" in our morning kick-start concept, which offers classical Bircher muesli; fresh, warm pastries served by the pastry chef; power shots prepared on the premises; real chocolate spread of 64% dark chocolate and cocoa butter; freshly squeezed juice; melted or stringed hot chocolate, the flavour of which you can customise; and local specialties. We also offer an Asian corner with congee and dim sum. In total, we serve some 130 items at breakfast every morning, a lot of them locally sourced.
Another personal favourite among the Kempinski Food Projects is "The Kitchen". In my opinion, this is the best way to connect your guests with the local culture, as you even make them part of the cooking procedure. How exactly does "The Kitchen" project work? It sounds like an activity that your guests like and enjoy a lot.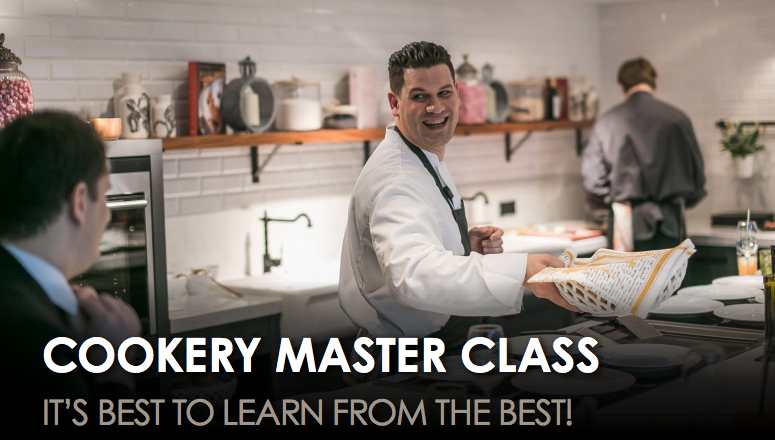 This is another example of our market-first inventions that then started a trend in town. On the hotel's events level (TEN ROOMS), we built a show kitchen, which we use at coffee breaks and lunches during events. But we also make use of this show kitchen at private functions. More and more people take advantage of The Kitchen's state-of-the-art facilities and the event team's services when they cook and entertain outside their home, or guests can engage one of our chefs and either just watch or actively take part in the cooking process to learn the tricks of the trade firsthand.
By combining the "ÉS Concept", Nobu, which is a tribute to Japanese food, Blue Fox The Bar with its spectacular cocktails, and a series of culinary experiences like the "Benediction Brunch" and "Budapest Afternoon Tea" at the Living Room, it is clear that you have managed to transform your hotel into the ultimate culinary spot, both for guests and locals. Is this something that originates from your personal passion for great gastronomy?
We're trendsetters and I firmly believe in the Blue Ocean Strategy. I strive to differentiate Kempinski Corvinus from our competitors and own the part of the market where no one has dared or bothered to go. The market is what you make it, and not the other way around. Guests seek a memorable and unique experience, and we deliver this through our concepts and innovative ideas.
I have worked in F&B and as a general manager in several countries over the years. The more experience I have, the more driven I am to create something unique, and surround myself with people who head to the same direction, and share, as well as understand and feel my passion.
Aside from your hotel's amazing food experience, your reviews on TripAdvisor reveal that guests talk a lot about your excellent staff. If I am not mistaken, the majority of your personnel are locals, who try really hard to help you provide to your guests the best experience within the hotel as well as in the city. How did you manage to get to this point? Is it the result of mixing the great training of a hotel company with your personal aspect of authentic Hungarian hospitality?
https://www.instagram.com/p/BcO7pRNH6e7/?utm_source=ig_web_copy_link
Follow Kempinski Hotel Corvinus on Instagram
We look for talent when we put together a team – that's fundamental. You can teach and learn skills. Fortunately, the Kempinski training programme is excellent. Kempinski has invested heavily in talent and tools to develop, retain and train our team members with e-Learning systems and training philosophies which make up 70% of the training. Additionally, we encourage the supervisory and manager level to be "on the floor" and lead by example day by day.
Our workforce is mainly Hungarian but we also have foreigners. The industry has changed in recent years in that we no longer attract talents from other hotels but, rather, from other industries. Similarly, if they leave the hotel, they tend to join non-industry companies rather than competitor hotels. It's challenging these days to find and retain a workforce. Still, if you analyze the semantics of the comments and reviews about the hotel, most of the praise we get is about our staff and location. This is a massive achievement, given the labour market circumstances.
We've focused a lot on gastronomy, so I guess it's time to talk about the hotel's in-room experience. First of all, the amazing view from the windows always reminds you that you are staying in the centre of Budapest. But what about the design of the rooms? Does it reflect any local elements? And what are the in-room facilities and things to do that make the guests' experience unique?
We're in the process of a full rooms and suites renovation programme, which lasts three years. Out of seven, five floors have been completed by April 2019. The Premium Grand Deluxe Rooms and Premium Junior Suites have been rebuilt from top to bottom based on plans by noted British designer Alex Kravetz. The rooms now feature a softer colour palette: reserved gold and platinum, and muted grey, as well as warm dark-brown wood. It's contemporary aesthetics for the design-savvy. And, of course, we have upgraded all the conveniences too.
With the In-Room Dining Service, we bring the diversity of the hotel's culinary offerings to your room. The menu features the best and most popular dishes of Nobu, ÉS Bisztró and The Living Room. If you are in a suite, and would like a private dining experience for a party of guests, we can arrange that for you too.
We could not end our pleasant conversation in a better way than by talking about the hotel's own Kempinski Gallery, where the destination's artsy aspect is showcased in the best way. How did you come up with this idea? You mention on your website that all the works of art are pieces from the Corvinus Collection, which the hotel has collected during the past 27 years. Has the collection really existed for so many years? And how do your guests react when they walk past these valuable pieces of Hungarian art?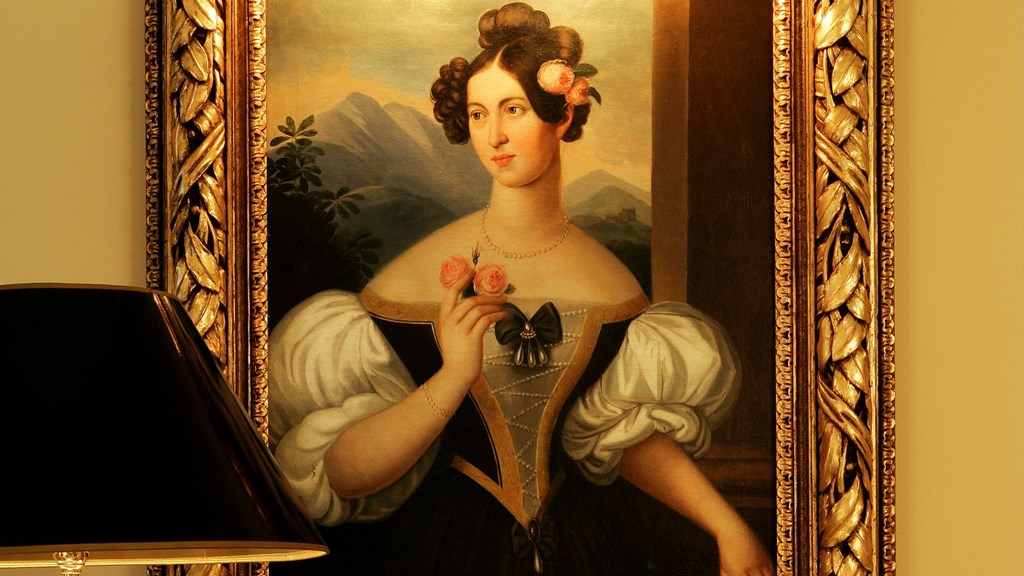 This Budapest property has long been associated with culture, and the hotel is proud to house the Corvinus Art Collection, which features more than 1.000 pieces, including paintings, sculptures, drawings and engravings collected by the owner throughout the years. The collection was started as early as the opening of the hotel, and it's been consistently expanded ever since. To build a corporate art collection in a hotel was, and still is, unique in Hungary.
We're also trendsetters in that we branded the collection. Also, we don't just collect for our public spaces, rooms and suites, but we also proudly show the best pieces in a travelling exhibition every year. In 2018, for example, we held an exhibition at the Hungarian Embassy in Berlin, and we also hold exhibitions on The Promenade for local artists.