Inspiring tips and advice for implementing top-notch technologies in your daily hotel operation, that will increase your guests' satisfaction and boost your service sales
12 mins read
Hotel Sales is always the number one topic for Hoteliers, who are always looking for new methods to increase their total revenue. Since most hotels are well experienced in sales strategy methods about online and offline bookings, hoteliers now focus more on finding new revenue streams that will boost their profit. And, as it is only natural, there is no better pool for new sales, than the current Hotel Guests.
As soon as travellers arrive in a hotel, one of the first things they do is to try and organize their in-destination experience. Evidently, the reference point of their whole trip becomes the hotel itself. This is the place that constitutes their current home and the place they know and trust the more in the destination. This immediately opens up a unique opportunity not only to come closer to your guests by increasing their satisfaction, but also to boost your in-hotel service and outlet sales, like the Spa, the Restaurants, and more. However, in order to achieve a successful in-hotel communication that will guarantee better reviews and more sales, the need for Technology implementation is crucial. As discussed several times, the Hotel Staff is the most important factor that influences the hotel guests, however, the properties do need to ensure that their guests will be able not only to easily access the information they want anytime they want it, but also be aware of all the experiences that have been designed just for them.
In order to help hoteliers improve their in-hotel communication with their guests and thus enhance their overall revenue, we have picked and present useful tips regarding the use and implementation of modern technologies around the several spots and areas of the property.
 *Sponsored

Download the Free E-Books about Guest Communication & Satisfaction 
SuitePad, one of the top digital brands that helps hotels build effective in-room communication through high-end technology solutions, presents two advanced Free E-books:
6 Steps to Guest Loyalty & Satisfaction
How to reach your Guests Digitally
You can read more interesting articles about SuitePad's solutions in their amazing blog.
Contact us to learn how you can promote your company in Hotelier Academy
Invest in making your Check-in Procedure a Unique Digital Experience
The Check-in procedure is the most important step for building a perfect relationship with your hotel guests, greatly affecting their spending attitude. Even though most hoteliers believe that the check-in procedure starts and ends at the Reception, we are here to say that this is a mistake. Especially when the hotel offers transfer services, the "check-in" experience starts upon the guests' entrance to the vehicle that will take them to the hotel. After all, this is their actual first impression of the hotel! Additional to the car and driver's high quality, technology, and more specifically in-car mobile Wi-Fi, is a great add-on that will instantly make your guests happier, allowing them to connect with the Online and Social Media world. Also, the hotels can provide to their guests smart devices that can use during the transfer, like tablets and mobile phones. These devices can be loaded with information about the area and the hotel, but also give the opportunity to fill in the needed info for the check-in and save time for the customer when they finally get to the hotel.
Apart from this, online forms at the Reception can make the guests' experience more modern, ensure that the right information is always given, and save precious time from the hotel staff. Moreover, it is vital to install clever and engaging digital signage spots around the reception desk, that will trigger the travellers' interest and excitement. And finally, clever Welcome messages on the in-room TV sets can enhance the guests' satisfaction and lead to better engagement from the very first moment.
To Sum Up:
Offer in-car mobile Wi-Fi & special tablets loaded with useful info, during transfers
Use online forms for the check-in procedure & smart digital signage at the reception
Display clever Welcome Messages on the room TVs
Build a Contemporary in-room Experience, increase your guests' comfort and boost the hotel guest satisfaction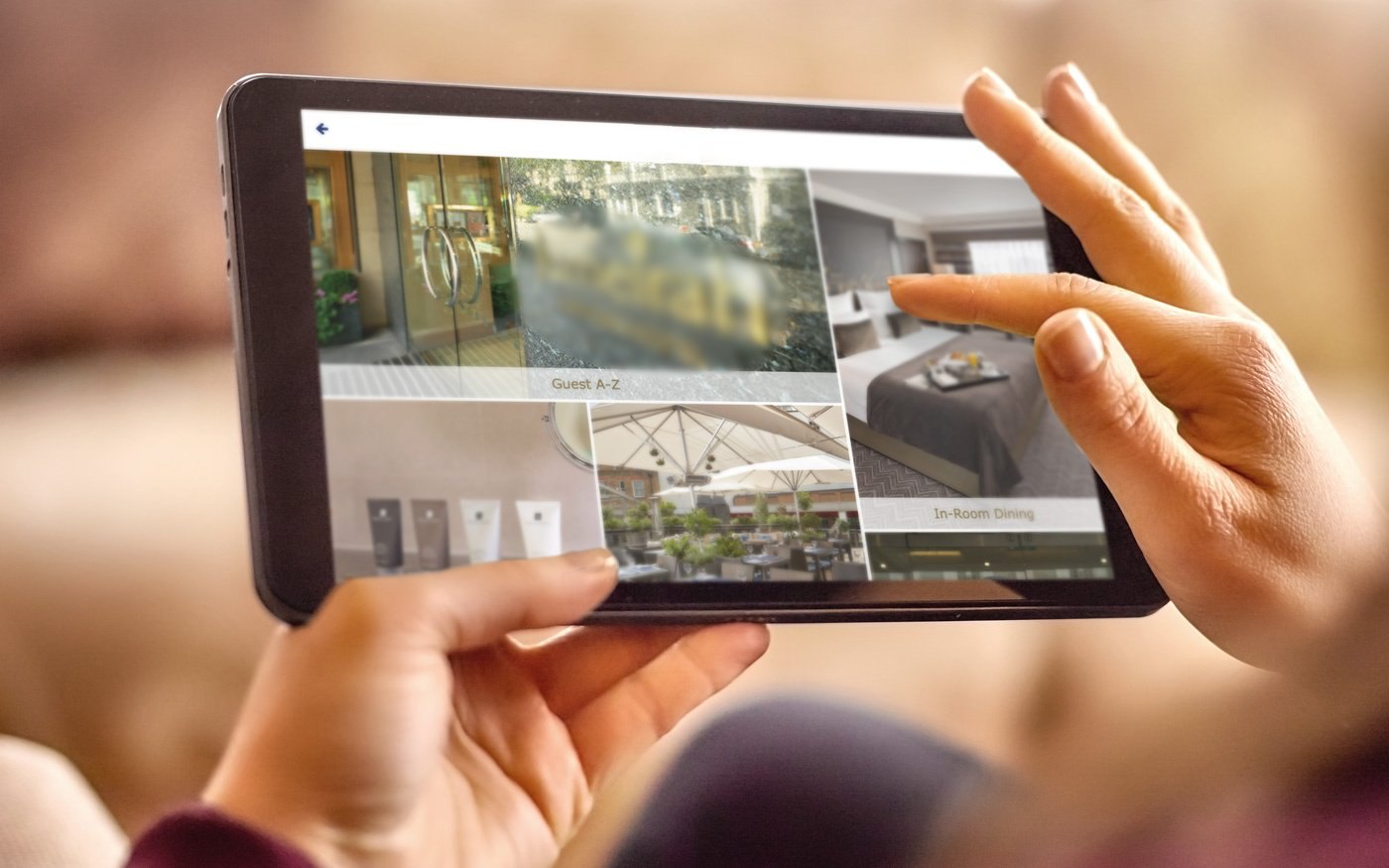 Travellers usually spend a big part of their trip within their Hotel Room, exploring all of its spots as if it was their home. A common habit is to go through the printed material found in the room, in an effort to discover more things to do in and around the hotel. A modern and eco-friendly way that replaces all this "paperwork", is the Digital Guest Directory. Loaded in a special tablet, all the necessary information about the hotel and the area is provided to the guests in a more contemporary and fresh way. Moreover, in certain 'smart' hotels, the guests can use the same tablets to control all the functions in their room, such as the lights, the TV, the curtains, and the temperature, and even contact Room Service for their requests or orders. Naturally, this not only makes the guests' stay more pleasant and fun, but also simplifies the hotel operation procedures.
A piece of technology with great potentials that exists in almost every hotel room in the world, is the TV. Modern TV devices, are no longer used just for broadcasting channels and news. In addition to the 'smart TV' possibilities that the devices have out-of-the-box, contemporary infotainment systems can transform them into an additional and very powerful tool for Guest Communication & Satisfaction. Through the TV sets, the hotel can promote in- and out- of hotel activities and services via impressive videos, send personalized messages to the guests, and even allow travellers to order room service or book a spa treatment, right from their television! Bigger monitors make images more impressive, so, in addition to choosing big screens for the rooms, the hoteliers should pay attention in creating impressive visual material, through which they can promote their property's signature experiences with strategically specified messages.
To Sum Up:
Build an in-room Digital Guest Directory with things to do in and out of the hotel.
Provide the possibility for Room control and communication with the hotel through Smart Devices
Transform your TVs into a dynamic and interactive communication channel
 *Sponsored

SuitePad Digital Guest Directory
With SuitePad, you'll attract the attention that your outlets and services deserve, ensuring efficient marketing and increasing sales revenue. Guests can order room service, book wellness appointments or plan their next stay, with a push of a button via their in-room tablet. In addition, SuitePad offers an extensive range of entertainment options including newspapers, web browsing, video streaming, and games.
See More
Contact us to learn how you can promote your company in Hotelier Academy
Turn your Guests' Mobile Devices into their live Hotel Experience Advisors, effectively promoting your F&B and Spa Outlets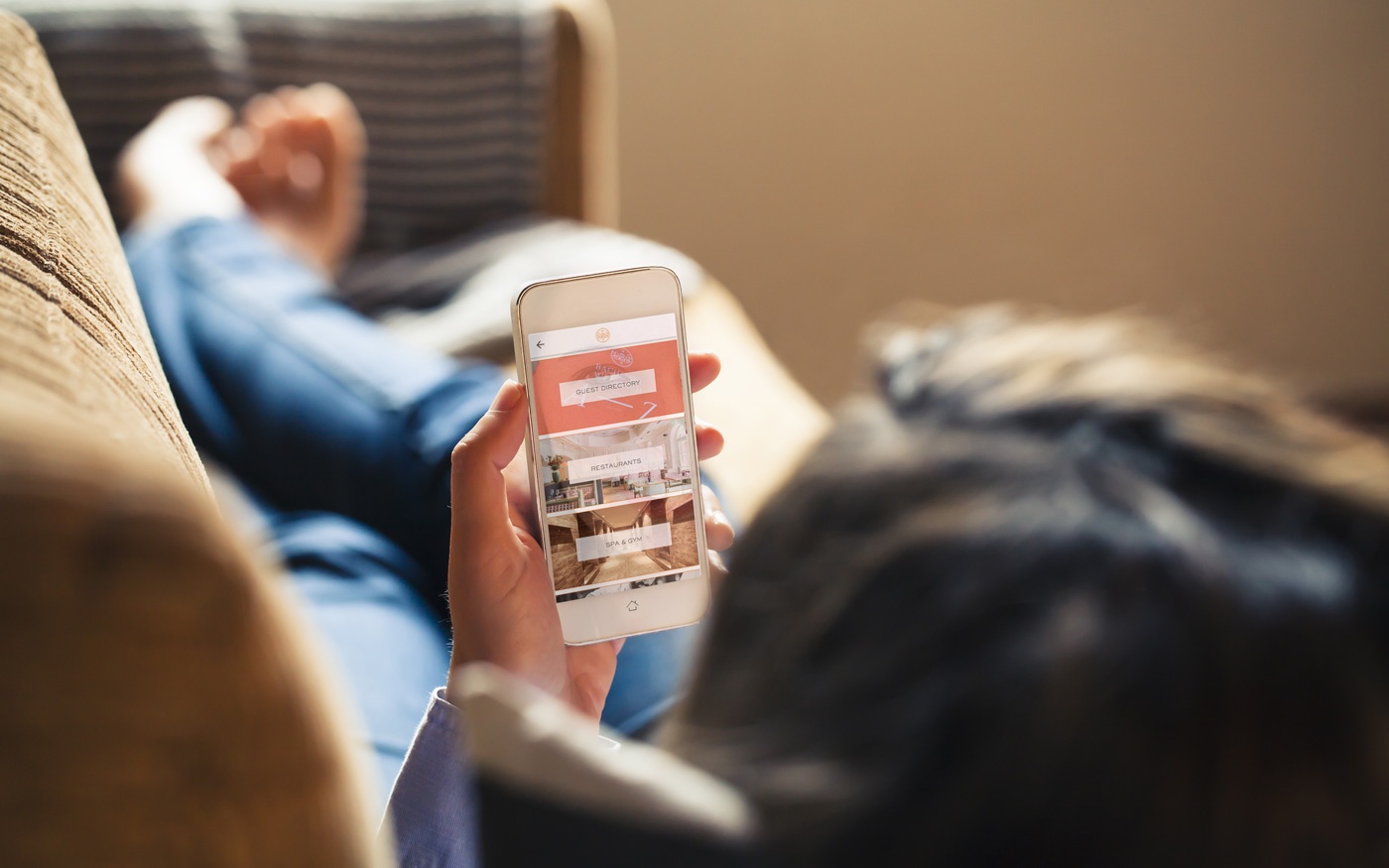 One of the most powerful ways to communicate with your hotel guests is through their own mobile devices. The easiest and most common way to achieve this, is via your hotel's Wi-Fi Network. The vast majority of your guests will connect to your network during their stay, and through the use of modern software, you will be able to interact with them with notifications and messages. Hoteliers can use this feature to promote special offers for their restaurants, their spa, or even a coming event. In addition, the Hotel can have an official App or an equivalent BYOD service (Bring Your Own Device — a modern way of using an app without the need of downloading it), that can be a really helpful tool for the travellers in order to organize their stay, decide what to do or ask the hotel for special services.
At any case, the rich and carefully designed content is a factor that greatly affects the hotel guests and their choices. But we mustn't forget the importance of direct, human communication. Taking advantage of modern texting apps, like WhatsApp and Viber, you can gather your current guests into chat groups and help them meet with each other, socialize, and connect. In addition to creating happy and excited guests, this practice can lead to astonishing results for your F&B outlets — after all, who wouldn't want to share a meal with their new friends?
To Sum Up:
Make use of direct Wi-Fi Messages and build promotional campaigns through your local network
Create a Hotel App or BYOD that will allow your guests to easily explore the various things to do in your hotel
Use WhatsApp or Viber and create chat groups with your current guests, boosting satisfaction and socialization.
 *Sponsored

SuitePad BYOD
Guests can use their own devices to explore hotel services, receive sightseeing tips and restaurant recommendations, arrange spa treatments, or book their next stay – without the need to install a hotel app. The SuitePad BYOD solution gives your guests access to your digital guest directory via a personalised link – retrievable using any Internet browser, irrespective of device or location. You can offer your guests the same benefits and functions of a hotel app without the need to invest heavily in development, design, and marketing.
Contact us to learn how you can promote your company in Hotelier Academy
Make your Hotel's Common Spaces look smarter & transform your Hotel Lobby into an interactive Concierge Spot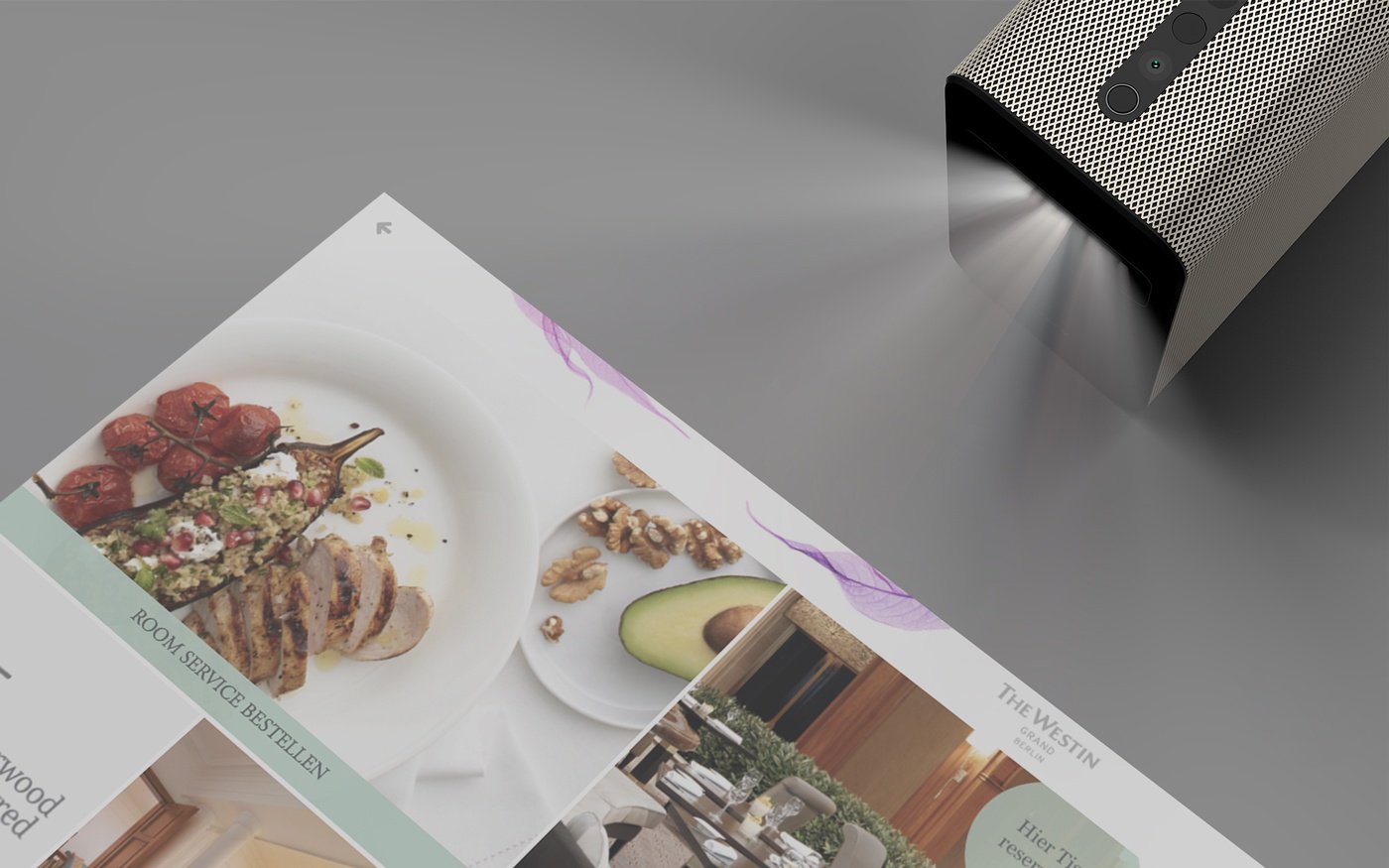 Hotel common spaces gain more and more added value, therefore contemporary hoteliers tend to invest more in transforming them into an important part of their guests' experience. To start with, both larger and smaller hotels use their common spaces, like corridors or elevators, as spots where they can promote various events and activities — usually with low-quality printed material. The use of interactive digital signs at the same spots, can enhance the way hoteliers communicate with their guests, pass the required messages more easily and more effectively, and evidently make the overall guest experience more fun and interesting. For example, while promoting a restaurant, use a clever graph with a funny character asking "Are you Hungry?", or use a smart quote that will offer a visual experience and effectively promote the service.
On the other hand, the Hotel Lobby is probably the most dynamic common area within a property, where communication with the guests is not only frequent, but also anticipated. Therefore, the Hotel Lobby forms an excellent setting for promoting your concierge services, ideally through interactive touch-screens and virtual assistants. Just imagine your guests' surprise and excitement, as they use these technologies but also share their experience with their friends and family.
To Sum Up:
Use interactive digital signs around the Hotel, developing a continuous communication with your guests
Pay particular attention to the Hotel Lobby, as it becomes the meeting point for all the hotel guests
Keep in mind that the use of modern and innovative technologies is a beloved topic for Instagram and the other Social Media, therefore it is highly possible that your excited guests will want to share their experience
 *Sponsored
Case Study
The SuitePad Lobby Projector allows hotel guests to interact with the hotel information
Sony SRXD technology enables projections on horizontal and vertical surfaces, meaning hotel information such as parking fees or restaurant/spa opening hours is not only projected on the wall or reception desks, but is also interactive. When the reception area is busy, SuitePad Lobby Software and the Xperia Touch can shorten guest waiting times, taking the pressure off your staff, and ensuring guests stay satisfied while driving sales.
Contact us to learn how you can promote your company in Hotelier Academy
Conclusion
Modern technologies offer a great deal of new possibilities and features, that hotels can take advantage of in order to enhance their sales and their guests' satisfaction. However, you must always make sure to make the proper implementation and use the right technology in each case, in order to shape a fresh character and image for your hotel, without suffocating your guests with complex and difficult to use procedures and devices. After all, an upgraded hotel experience is all about convenience — and modern technologies can help you achieve this in much more ways that you can think of!
*All images used in this article belong to SuitePad