Read useful tips and find all the steps that new (and older) hoteliers need to follow, in order to develop and improve their property's communication strategy
One of the many things a new hotel needs to go through during the hectic period prior to its first opening, is to lay the groundwork for its overall communication strategy. This groundwork will determine the hotel's brand identity and positioning strategy, upon which the future hotel brand's communication will be developed.
The discussion about a complete communication concept, must begin as early as receiving the first draft drawings and designs by our architects. It is very important, during the hotel development procedure, to locate all those communication elements that we will later use to position our property within the broader hospitality market. After all, our hotel is, and will continue to be, its communication. A communication that is constantly present, during each contact of the visitors with the brand.
Using the human senses, communication is everywhere. It starts at the very first visual contact of our potential visitor with our hotel brand, via our website, our marketing actions, our texts and our visual material. But it is also present in our design, interior & exterior (sight & touch), in our restaurant menu and wine list (smell & taste), in our Spa therapies and products (touch & smell), in the music and fragrance we have chosen for our public areas (hearing & smell), in the staff's clothes and approach (vision & hearing), even in our printed material within the hotel (sight & touch).
Communication has no specific dimensions or forms. But it is fragile and changeable, and can have completely positive or negative effects — especially for brands that are not able to include their communication strategy into a clearly specified concept. This is why we owe to pre-determine our actions, using valuable data and activating our creativity, which will allow us to stand out.
So, put pen to paper and let's go through all the things we must do, in order to develop a complete communication concept for your hotel:
1. Market research and competitive differentiation – Be Smart.
Find all the elements of your business activity, locate your target group and study your competitors. The main ingredient of success for a hotel brand, is to being able to stand out and support its differentiation (knowledge- and budget- wise) using all the right channels and partners. Market research is the most vital step you need to take, in order to locate that unique feature that will make your hotel stand out and develop your communication with your target group using the right concept.
2. Concept creation & communication strategy development – Be Creative.
Write down the first words you would 'whisper' in your potential visitor's ear. If you are able to describe in just a short sentence, all the feeling and purpose of your brand, then you are on the right track for unfolding your communication concept. Search for images that match your message and visualize what you want to achieve. Combine this puzzle of words & images and set a rule saying that your new concept must be easily recognizable and have complete consistency through all of your hotel's operation and procedures. Think of and develop new services, purchase the right materials and imagine your hotel as the answer to the promise you have 'whispered' to your visitor.
3. Actions plan development – Be Proactive.
Setting up a new hotel is a complex and difficult procedure, which requires maximum organization and perfect coordination between all the people involved. Write down all the actions that need to be taken and sort them by priority. But do you really know what your first step should be in order to create your communication concept?
4. Brand identity design – Be Exclusive.
This is the first and most necessary step that you need to take, before determining your design-related actions. Your new logo will give 'flesh & bones' to everything your hotel stands for: its values, its culture, its provided services and its level of hospitality. It is your trademark and symbol that will make you special and recognizable. It is also the main element that your whole design needs to follow (colours, lines, fonts) in all the main features, such as your hotel website and your printed material.
5. Instructions to all the people involved in the project – Be Relevant.
Write down your web and printed needs and provide a thorough brief to all of your partners. Your architect, interior designer, photographer, food & beverages manager, spa manager, digital marketer, web designer, copywriter, sales manager and everyone else that has a part in shaping your complete communication strategy must be following the same guidelines according to the already specified concept.
6. Quality check – Be Devoted.
After handing over to your partners the right brief, check the deliverables you get back from them, asking yourself just one question: "is this in-line with our communication concept?" If you are not completely satisfied with the result, think of the changes that need to be made and give specific instructions to your partners that will coordinate them better.
7. Staff training – Be Inspirational.
A communication concept is not just the final result that touches the visitors' senses — and it should not be dealt with as such. Your concept must be a means of inspiration and training for your hotel staff. After all, hospitality is all about people. And your employees are your property's essence and the main ingredient that upgrades your guests' feeling of luxury and authentic hospitality.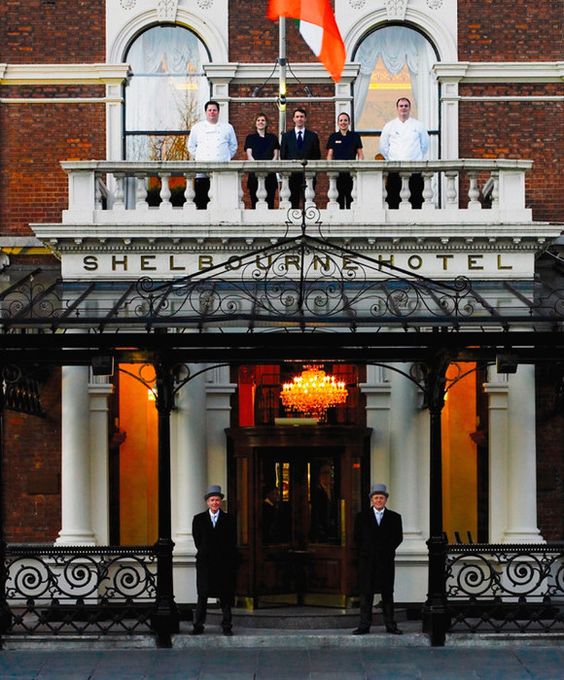 Be Smart –  Be Creative – Be Proactive- Be Exclusive – Be Relevant – Be Devoted – Be Inspirational
Creating a communication concept for a new hotel, is not an easy task. On the contrary, it is a very complex procedure with important setbacks that you need to deal with. Having a specific concept, will help you monitor your individual actions, set the track for an improved final result and organize better. However, what will guarantee all of your actions' effectiveness, will be:
Your dedication to your final goal, which is the desired result and
The choice of the right partners who you will be able to trust for completing all the different parts that will compose your final communication concept.
Vassilis Polyzos, a Marketing & Communications executive with long experience in the tourism and hospitality market, is featured as a Guest Author in Hotelier Academy. For more information on how to become a Guest Author, please send us a message.