Learn how to attract more couples in your hotel and get inspirational ideas from other successful romantic hotels around the world!
7 mins read
Love is in the air, which is more prominent this month since it's the month of the Saint Valentine's Celebration. Traveling has become much easier the last years, so more and more couples prefer to travel in order to live more experiences together.
Couple Traveling is one of the most popular forms of traveling these days, having created its own travel blog category with couples sharing their experiences while traveling. This demand has created a need for the hotelier industry to create romantic activities inside the hotel, giving to the couples more reasons to visit them.
Below, we have collected some ways that you could promote romance in your hotel with examples of hotels that have applied them and succeeded.
In collaboration with Hotelier Academy and under the campaign "The Best Romantic Hotels around the World", Travel by Interest gives tips and advice to the hoteliers on what to do in order to further upgrade the romantic aspects of their hotels.
TIPS FOR HOTELIERS:
Promote your Material in the Correct Channels
Add a Culinary Touch!
Make the Romantic Trip an Adventure to Remember
Create an Experience around an Advantage of your Hotel!
Create Rooms with Great View!
Create Wellness Treatments & Experience for Two!
Give More Reasons to stay in the Room!
For more Information, please contact with Mr. Kostas Papapanos at kostas@destsetters.com.
1) Le Meridien Koh Samui created the Ideal Photo Material!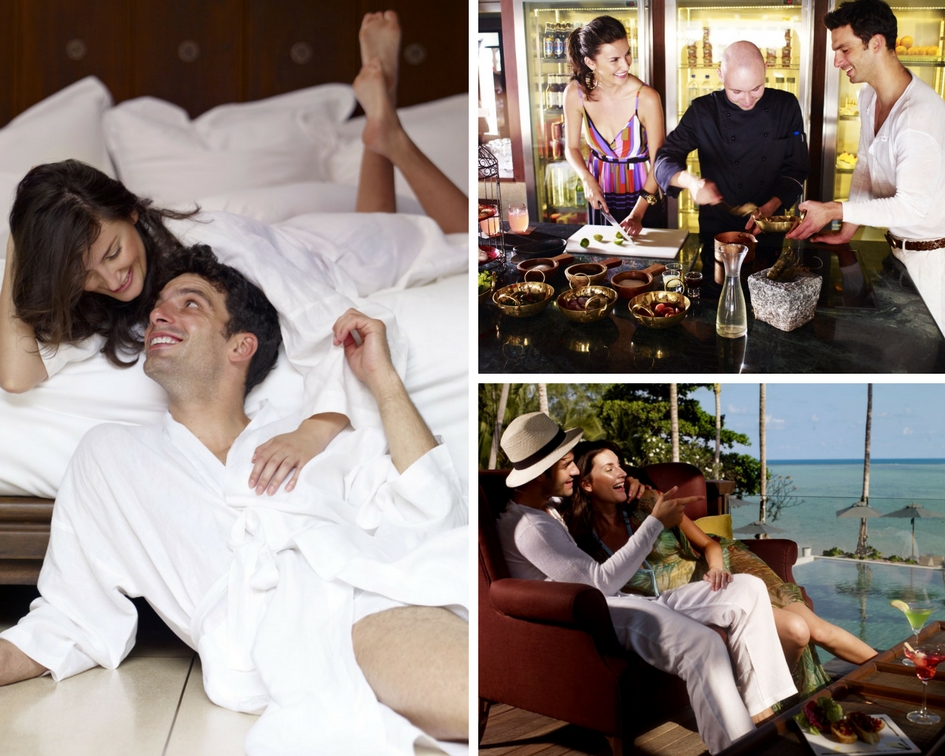 The hotel Le Meridien in Koh Samui is regarded to be among the most romantic hotels in the world, which is not weird at all since the hotel has developed a wide range of activities based on the romance.
The hotel has made sure to add special packages and offers for couples, while it has included a good photo material in order to give to the couple the defining incentive to visit it.
Of course, simply a good photo material could only get you that far if you do not have the means to promote it. The distribution of your content to 3rd party channels is very important since it contributes to the increase of its visibility and the booking requests.
*SPECIAL TIP: Before you choose a distribution channel for your content, make sure that this channel will be able to promote your content to audiences that you would not be able to find alone. The more targeted your content is, the better the results!
2) Ellerman House added a gastronomic touch to the trip with its exclusive wines!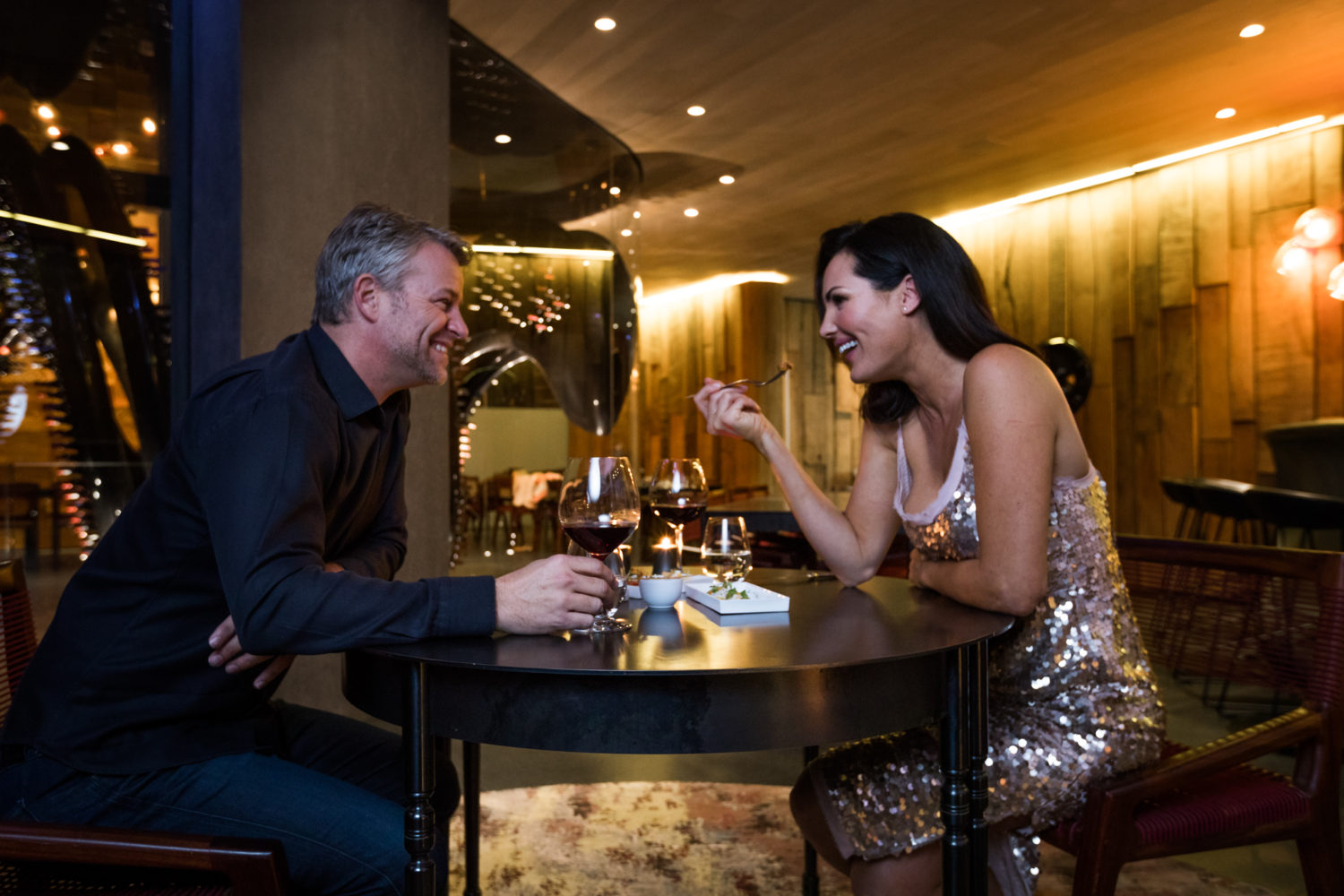 Ellerman House in Cape Town has decided to give to the romantic trip of its guests a touch of culinary luxury, adding an extensive wine gallery in a specially designed area inside the hotel.
The hotel features a collection of more than 7500 African wines, from the most popular areas of wine production in the whole continent. Many of the wines are actually rare, while some wines cannot be found anywhere else apart from this hotel.
Naturally, all of the couples are excited about such experience, since everyone would like to do something unique when on holidays when their other half.
*SPECIAL TIP: A good wine is particularly beloved by any type of traveler, either we are talking about a couple or not. More importantly, a good wine is always a good companion in a romantic dinner!
3) The Singural Patagonia made the romantic vacations, an adventure to remember!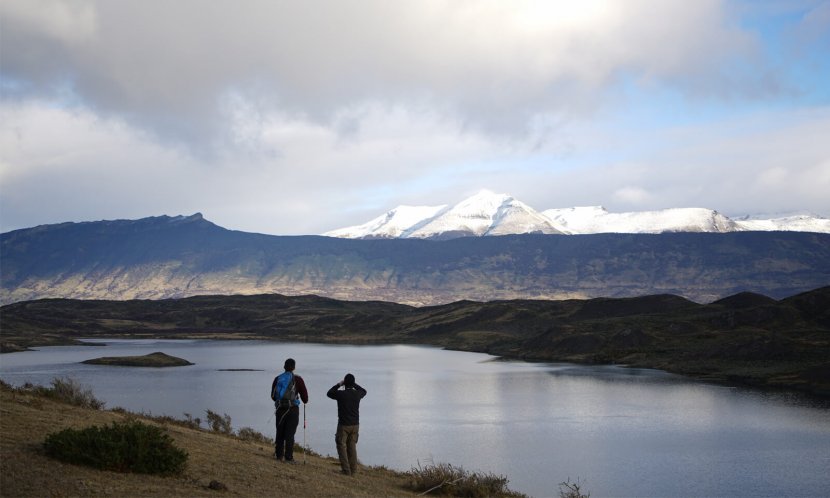 Since couples search for new things to do during their holidays, the hotel Singular Patagonia has decided to convert the romantic trip into an adventure, offering to the travelers a wide diversity of activities in and out of the hotel.
The activities are diverse and for any type of travelers, while they are separated into the categories of difficulty and duration. From cycling at the Puerto Consuelo Valley, trekking in the Mountain Dorotea, fishing in Patagonia, horse riding in Laguna Sonia, to Kayaking in Eberhard Fjord.
*SPECIAL TIP: Since the travelers, and more importantly the couples, want to create experiences that they will remember and tell to their children, it's important for the hotels to add packages which will make their exploration of the destination even easier. In addition to the income, the hotel opens to more clients as well!
4) Anantara Kihavah Hotel Created an Experience based on the sky!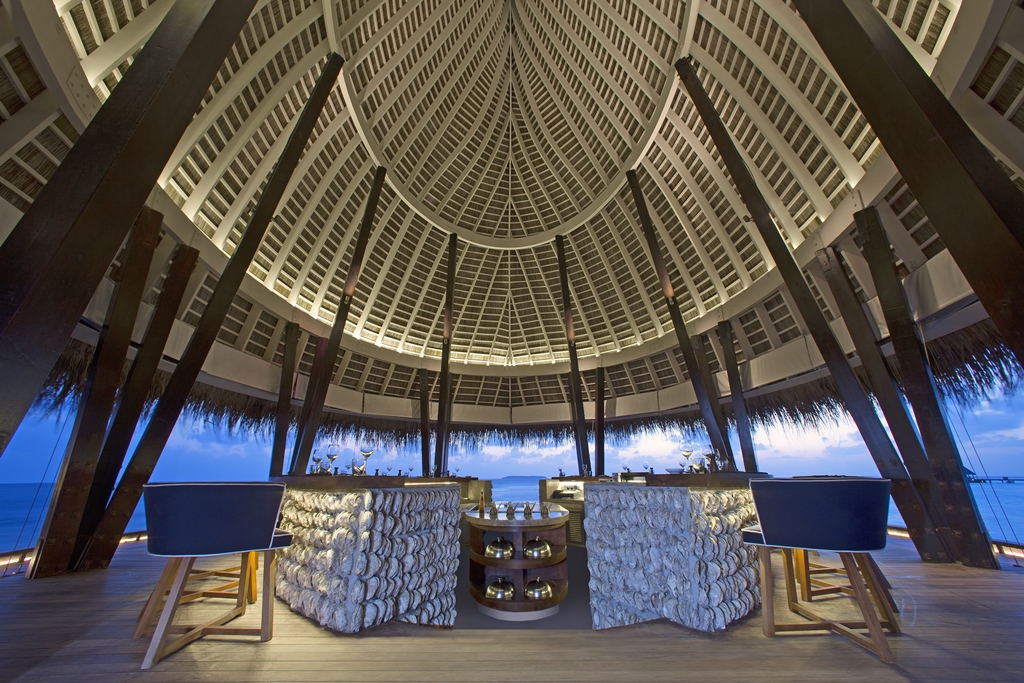 Is there a more romantic thing in the world than a starry sky? We think not, just as hotel Anantara Kihavah, which has fully understood the concept and has created a whole experience around it.
Creating a bar with minimum lighting, and a professional astronomer, Mr. Ali Shameem, the hotel guides its guests to a charming and alien world.
*SPECIAL TIP: It is important to be able to take advantage of your surroundings and the advantages of your hotel, just like this hotel in the Maldives. By understanding the advantages of the location of the hotel, you can create unique experiences to the travelers that they could not find anywhere else.
5) Vedema Hotel took advantage of its breathtaking views!

Vedema Hotel has become a particularly beloved hotspot for couples in Santorini due to its stunning view. A beautiful view is very popular when we are talking about romance since even the simplest dinner could be converted into a charming experience.
The majority of the hotels in Santorini feature amazing views over the Caldera, but there are also many other hotels, like this one, which might not overlook Caldera, but they feature stunning views as well. Naturally, this hotel also offers a direct view of the renowned Santorinian sunset.
*SPECIAL TIP: Make sure to include in your hotel rooms with all types of views, including views over the sea, over the hotel's garden (if there is any), or even over the town, in order to satisfy all kinds of travelers.
6) Badrutt's Palace included packages for two in its spa menu!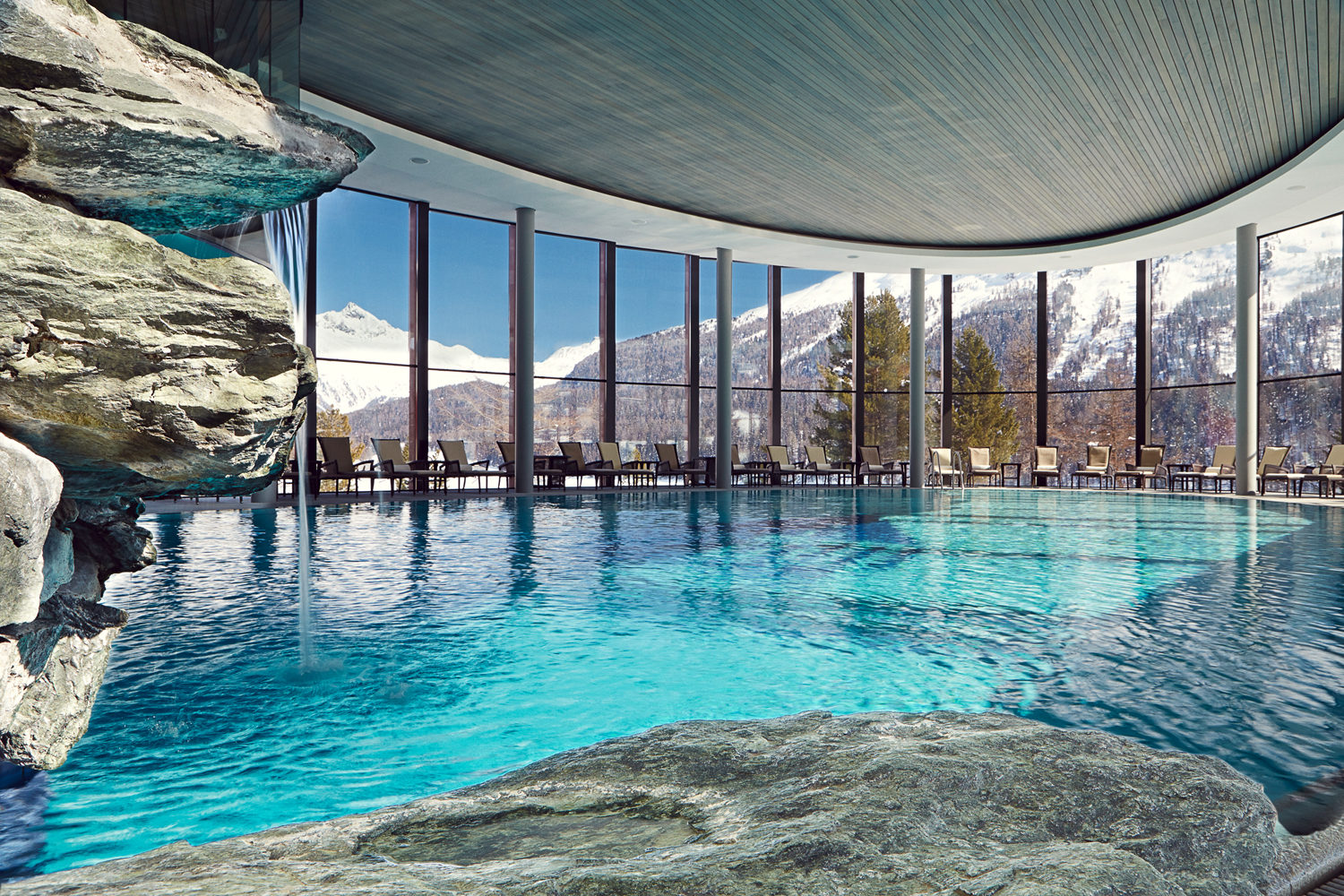 A romantic journey in Badrutt's Palace is converted into a relaxing experience for two. The advanced spa of the hotel offers a wide range of relaxing massages and therapies as well as two spa rooms with additional wellness facilities for couples.
The Spa Suites of the hotel feature facilities like a steam room, a double jacuzzi, two treatment beds, a sauna, and a beautiful view over the hotel's gardens.
*SPECIAL TIP: It has been observed that couples react positively when they see that there are personalized treatments for two. Moreover, you could create specially designed massage rooms so that the couple does not have to be separated even during the treatment.
7) Paradisus Playa del Carmen La Perla gave more reasons for the couples to stay in their room!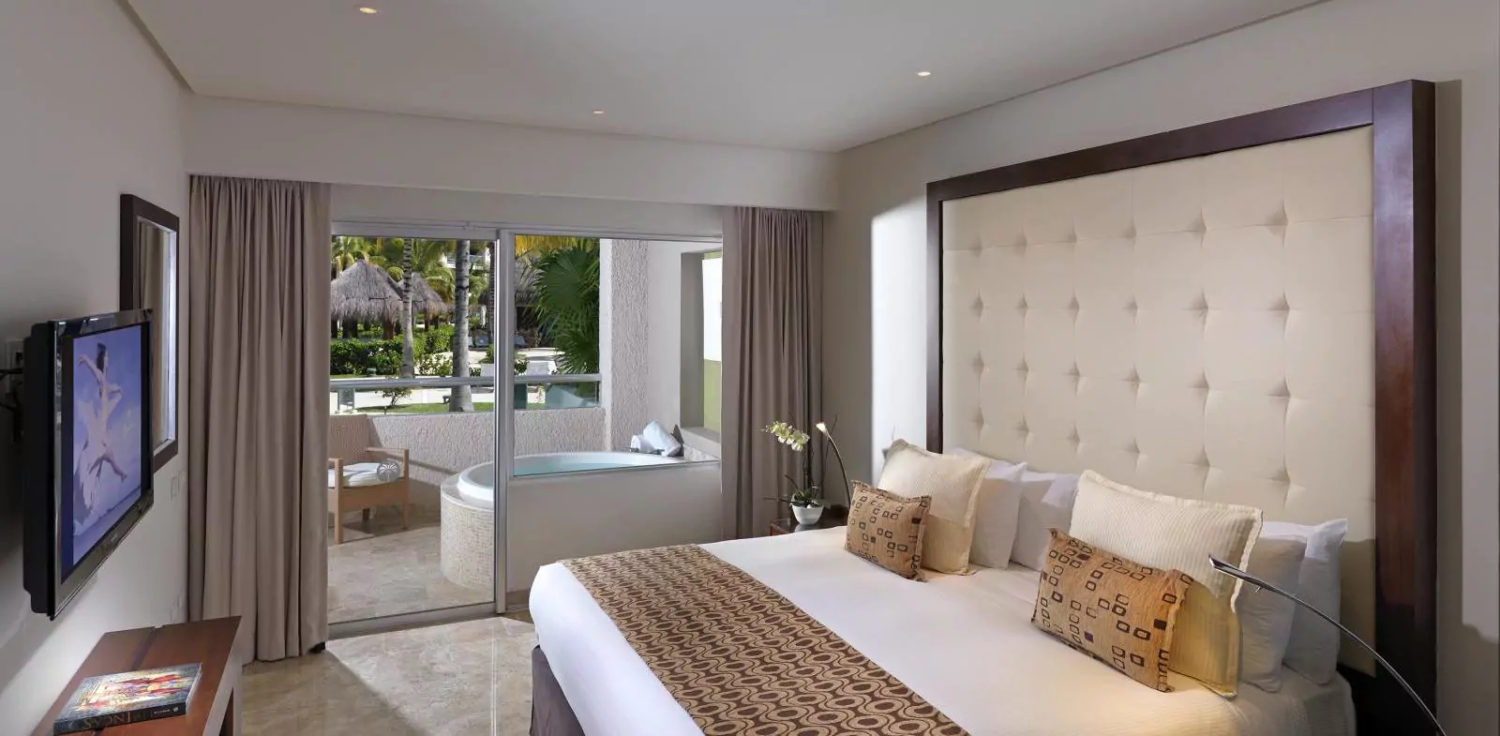 Paradisus Playa del Carmen La Perla is an adults-only hotel located in Mexico. Its rooms are fully equipped with modern facilities, giving the couples the opportunity to actually stay in the hotel room for hours without necessarily getting bored.
The hotel's master suite spreads throughout 80 sqm and it features modern facilities including a modern bathroom with rain shower, marble floor, a private veranda with jacuzzi and much more. Of course, being an Adults-Only hotel give a huge advantage to the hotel!
*SPECIAL TIP: The couples prefer to devote their romantic holidays to each other, so it's only natural for them to spend a great time of their vacations inside the hotel's room together.