Find out about the most important online hotel trends for 2018, and how you can promptly and effectively benefit from them!
6 mins read
The internet is the most important hotel sales tool, so modern hoteliers should be constantly updated with the latest international trends in digital marketing, which are dynamically formed by the development of search engines, as well as by the strong presence of OTAs.
Hotel Websites claim a share of the active sales, increasing the total annual sales of the property. So it has been made clear that either digital marketing executives or external partnerships with companies, specialized in online hotel marketing, is a necessity.
In this article we present you the most important trends of 2018, in hotel digital marketing, aiming in highlighting the best practices in order to give to the digital marketing plan of your hotel a significant boost for the coming year.
Hotel content in third-party websites is the key to success.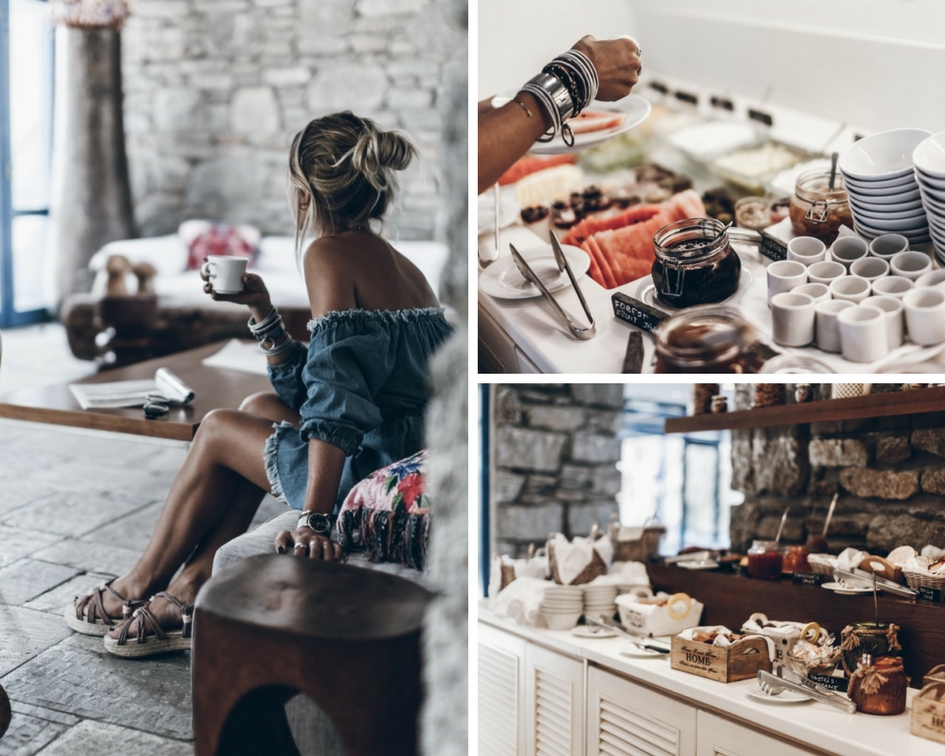 It is well-known that the correct, enriched content, regarding texts and photographs, is the basis of digital marketing and affects all its mechanisms, from search engines to social media.
But since consumers are constantly bombarded with insignificant content, the importance of the targeted content is increasing, in order to meet specific needs and form a connection with the consumer.
The content is highly related to the media producing and creating it, adding to its value. Therefore, the cooperation between hoteliers and third-party media is necessary, for the strategic development of the hotel.
What the hotelier should do:
Choose the media that fit the profile of the property, which target the proper audience groups, and set up strong partnerships, in terms of content and distribution.
Order specialized content, answering specific questions regarding travelers' needs, making them identify themselves with the property.
Create visual materials (videos + photos) for the categories you want to target, including a clear message, something that would increase the reach of its content on the Media.
Hotel Websites are turning into live Concierge Agencies.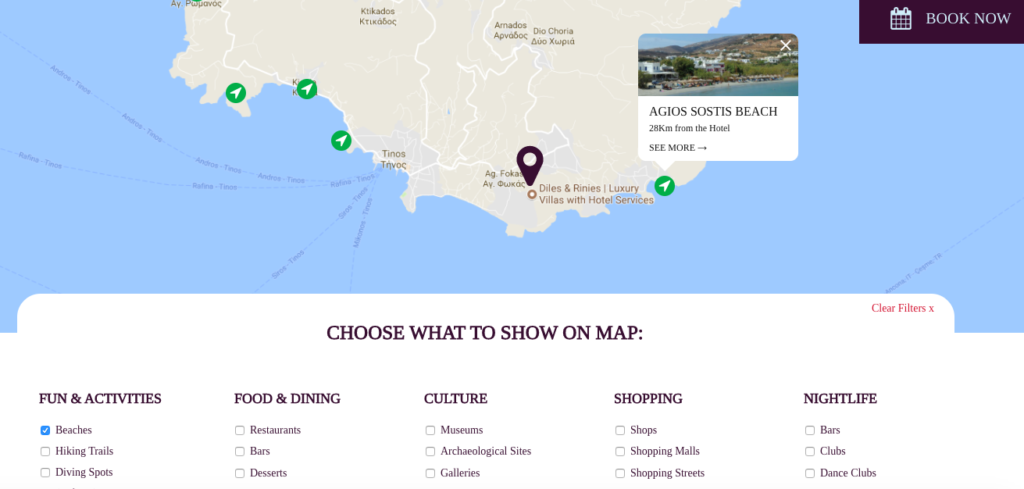 *the interactive map of Diles & Rinies, from its upcoming website, soon to be published by Hotelier Shop
Poor hotel website presentation gradually ceases to exist, with more organized and advanced platforms taking their place, giving complete and targeted information to travelers about their chosen destination.
It is commonly known that the hotel is the main point of interest of travelers, and the place they trust the most when they want to ask for information related to their travel plan, something that the hotelier must be prepared to answer.
For this reason, modern hotel websites are transforming into live concierge spots, through which the traveler can find information in relation to activities in the area, services that can be purchased and interesting blogging content about possible things to do around the hotel area.
What the hotelier should do:
Create a special map section that relates the hotel with a number of "things to do" in the area.
Arrange guides including the basic travel information, such as popular beaches, restaurants etc.
Include a special section with basic travel services, such car rental, and transfers.
Maintain an active blog with interesting content related to the area.
Videos are becoming the most effective tool in presenting content, on a hotel website.
*this amazing video of Canaves Oia was presented in a case study in Hotelier Academy.
Videos are not only a favorite social-media content type but also, they are also popular in search engines and this is surely not random. Companies that use video on campaigns, pay on average a lower Pay per click, and their conversions are higher.
In the tourist sector, a video is one of the most reliable means of communication, since it can hardly forge reality, giving the traveler the best possible feeling, experiences regarding their destination.
Inevitably, videos are becoming an essential tool for hoteliers who want to enhance their online strategy and, moreover, their overall sales.
What the hotelier should do:
Apart from the hotel's video presentation, smaller themed videos should be created focusing on specific experiences of the property.
Work with Vloggers (Video Bloggers or Youtubers) that can create high-quality Video material promoting relevant material with high impact on their audiences. (Read here the related Case Study).
Use the Live broadcast tools on social media, to present the originality of the hotel's design or cover several hotel events.
 OTAs and Travel Platforms are more than just sales channels.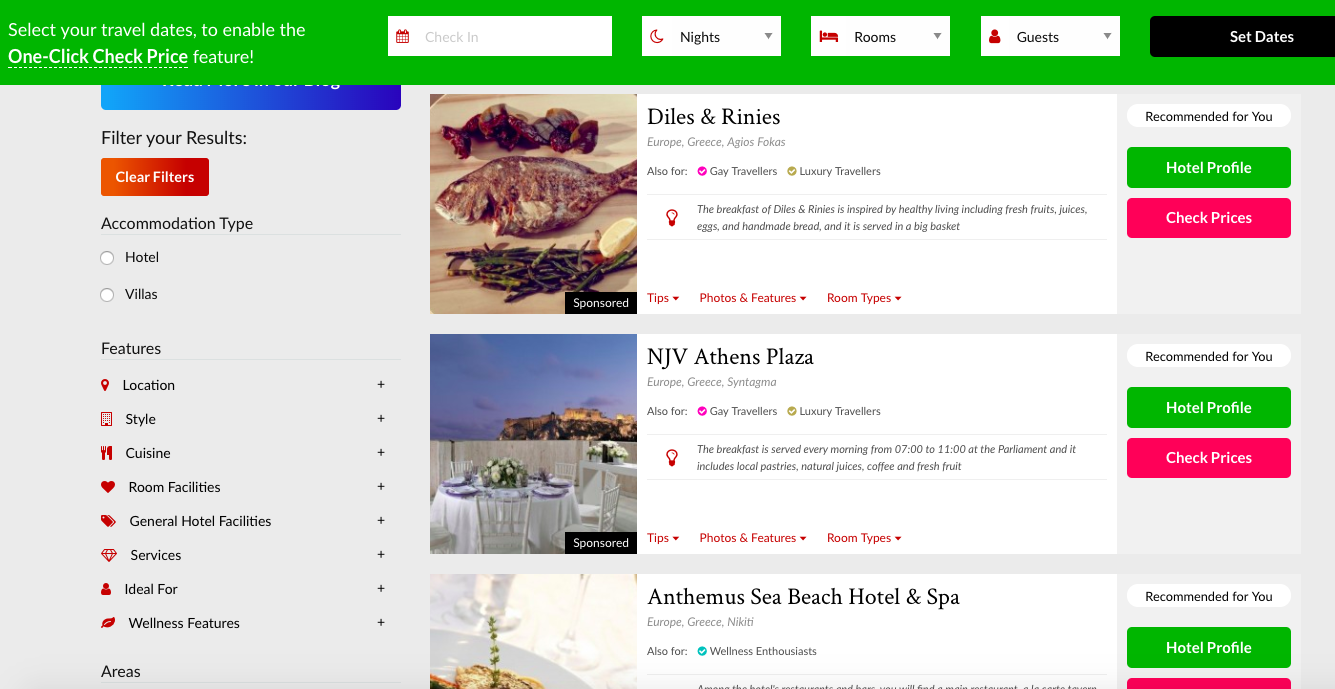 *image was taken from the Food Recommended Hotels in Greece, by Travel by Interest.
Until recently, OTAs were a dynamic sales channel that enabled its occupancy and dynamics. With the development of hotel websites and the possibility of direct sales, OTAs began to form a potential hotel promotion tool, since in most cases, it's the way in which the traveler finds out about hotels.
This development creates some new needs, regarding the presentation on these channels. New trends prove that hotels are trying to be presented from many possible aspects, within OTAS, causing the traveler's interest to visit the hotel's website when they want to make a reservation.
So lately, we encounter even more integrated OTAs Hotel profiles, presented through photographs of their spa, restaurants and even dishes served, giving a new perspective to the OTAs that enhance the digital marketing of hotel.
What the hotelier should do:
Be true to the description and information are given on the restaurants or any other facilities that will attract the traveler's interest.
Upload photos of restaurants and Spas that will give the travelers a complete picture of their hotel experience.
To constantly update the hotel's facilities, in order to appear in more searches.
A PPC Conclusion!
Everything mentioned above, show that we approach in the era that PPC is not enough and hotels have to invest again, on the image and their brand awareness. Traditional advertising techniques dynamically return to their developed form, such as native ads. In addition, hoteliers need to reshape their strategy according to new data. The prospect of an increase of autonomous sales is stronger than ever, but it needs constant training and persistence!
The Featured Photo is taken from Boutique Hotel Klarov in Prague
Nikos is the person behind successful tourism startups like Travel by Interest, Destsetters & Hotelier Academy. With his important experience in the Hospitality Industry, he helps both hotels & companies to succeed in the tourism market while at the same time he loves sharing his knowledge with professionals around the world. Hotel Concept Making, Travel Digital Marketing & Tourism Strategy are few of his habits and he is always open to fresh collaborations! You can find him as an author in Hotelier Academy or as a C.E.O in Travel by Interest or directly to his LinkedIn profile for new challenges!