How to enhance the turnover of your hotel's outlets using Scent Marketing techniques and smart ways to upgrade your guests' experience
8 mins read
Scent Marketing is undoubtedly one of the latest major global trends that enhances the travellers' experience in contemporary Hotels. Given that Smell is the second most influential sense in humans, after vision, marketers have managed to make use of its potentials, particularly in businesses related to the human factor and hospitality.
Especially in Hotels, Scent Marketing presents a significantly upgraded potential, since the travellers stay there for a long time. Besides, it is well known that the scent of a space is associated with specific feelings and desires that can potentially create, hence the hotels can develop a big part of their overall strategy based on this.
Why does Smell play such a major role in hotels?
It creates a positive first impression to travellers, predefining their entire experience.
It relates to their holidays, creating memorable pictures
It can boost the guests' consuming behaviour, especially in areas related to the F&B department.
It affects the travellers' satisfaction level, especially in Housekeeping-related services.
It presents upselling opportunities in unexpected items, that can boost the property's revenue.
In this article, we will analyze the ways in which a hotel can apply Scent Marketing techniques in order to enhance its guests' satisfaction and increase its service sales possibilities, like restaurants and spas.
 *Sponsored
To create this article, Hotelier Academy collaborated with Scent Plus, one of the leading companies in Scent Marketing for hotels, which has provided us with significant information about Marketing techniques through the process of adding special scents in a property's various spaces.
Indicative Scent Marketing applications by Scent Plus:
Custom fragrances for Hotels
Promotion of Restaurants and Bars through realistic smells
Scent application in the hotel's housekeeping procedures
Special fragrances & odor neutralizers for Hotels
For more information regarding Scent Plus, please visit this link or contact the company's hotel consultants directly at info@scent-plus.com.
Custom Fragrance for your hotel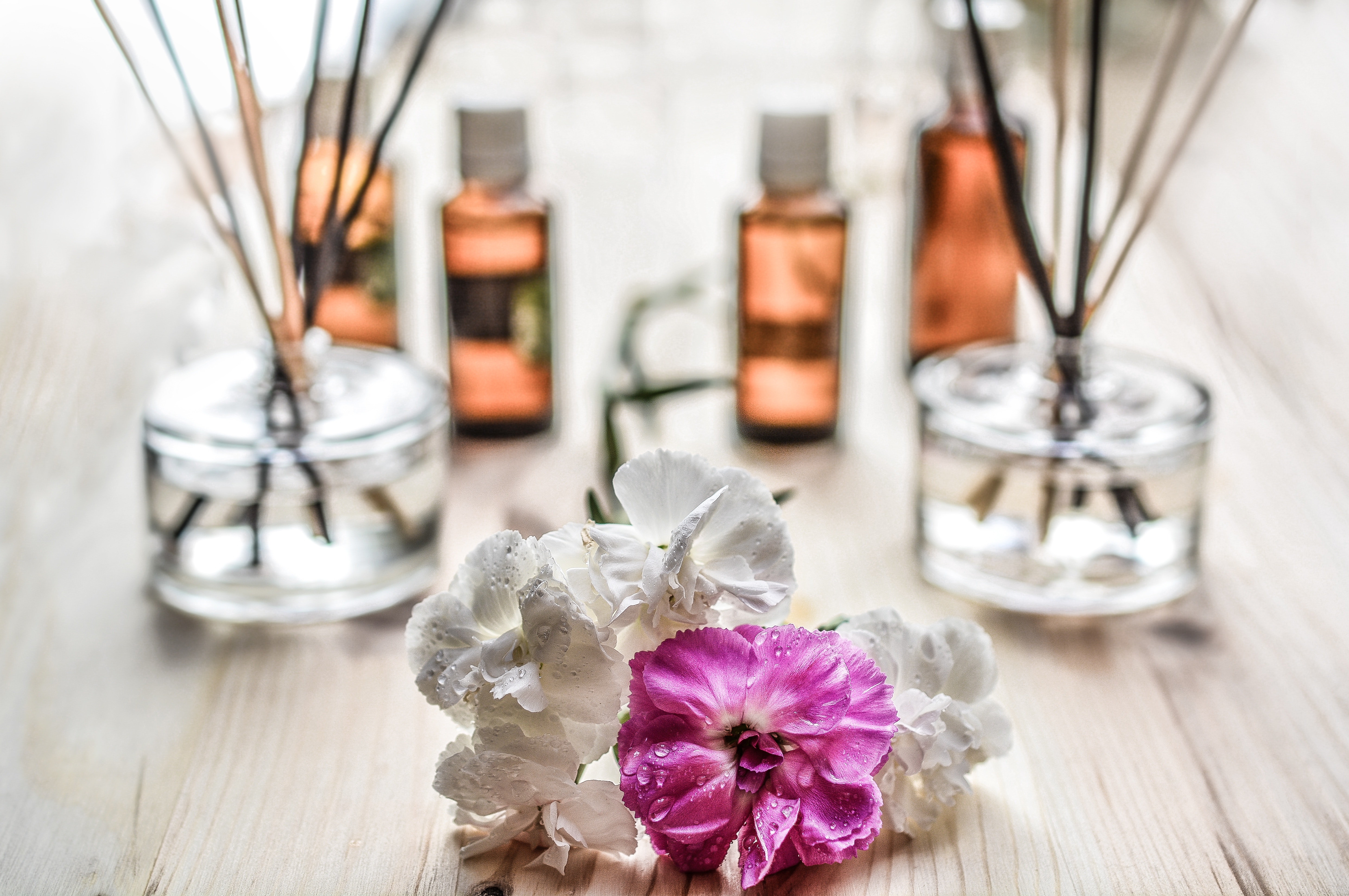 More than ever, hotels now focus on creating a complete experience for their guests, paying attention to every detail and not just the usual aspects of Design and Service. The scent of their hotel's various spaces is one of the most important issues that concern hoteliers, as it can create either a positive or a negative impression. In their effort to provide a completely personalized experience, hotels can now create their own unique perfumes, setting the foundation for a recognizable Scent Branding that reflects their Brand's identity and values. When a hotel's original scent accompanies travellers throughout their stay, it creates unique experiences and images that increase their satisfaction as well as their connection with the property.
Take advantage of the smell's memory recalling features and increase your positive reviews as well as your repeating customers, by offering to your departing guests a a set of scented sticks as a good-bye gift, with your hotel's custom fragrance. This will allow your guests to recall their memories and experiences from your hotel, long after their departure. As a result, their emotional connection with your property will be enhanced, increasing the potentials of visiting again, as well as writing a positive review.
 *Sponsored

Which are the steps for creating a custom fragrance for your hotel?
Researching your Hotel's identity, in order to fully understand its Brand Personality
Investigating the values of the property through an interview with its executives
Data studying and analysis by experienced perfume designers
Creating of the first samples of your Hotel's "Scent Identity"
Final fragrance with a certificate of uniqueness and exclusivity.
For more information, please contact Scent Plus directly at info@scent-plus.com
Scent applications in hotel rooms, via Housekeeping procedures
Housekeeping is one of the most important evaluation factors for a Hotel, and a point of reference for positive or negative reviews. However, regardless of the hotel's level of cleanliness, what is mostly important is the overall feeling that the guests receive, and that usually defines their final opinion about the hotel. For example, there are times that even if the room towels and linen are clean, their neutral smell lacks the sense of freshness, hence causing even negative feelings to the travellers. For this reason, there are special products that can "freshen-up" the scent of towels and linen, which can often lead to positive traveller comments and reviews regarding they way their towels and linen smelled during their holidays. Fabric Fresheners are one of the most important tools for modern Housekeeping, significantly upgrading the level of this specific service and enhancing the overall evaluation of the stay.
Apply the special Fabric Fresheners even on the curtains, in order to achieve a thorough distinctive scent across the room, enhancing the overall feeling as well as the first impression upon a guest's entrance in the room. The experience can be further enhanced if the hotel has created its own fragrance, that uniquely characterizes the room.
Use Scent Marketing methods to increase consumption in your Restaurants and Bars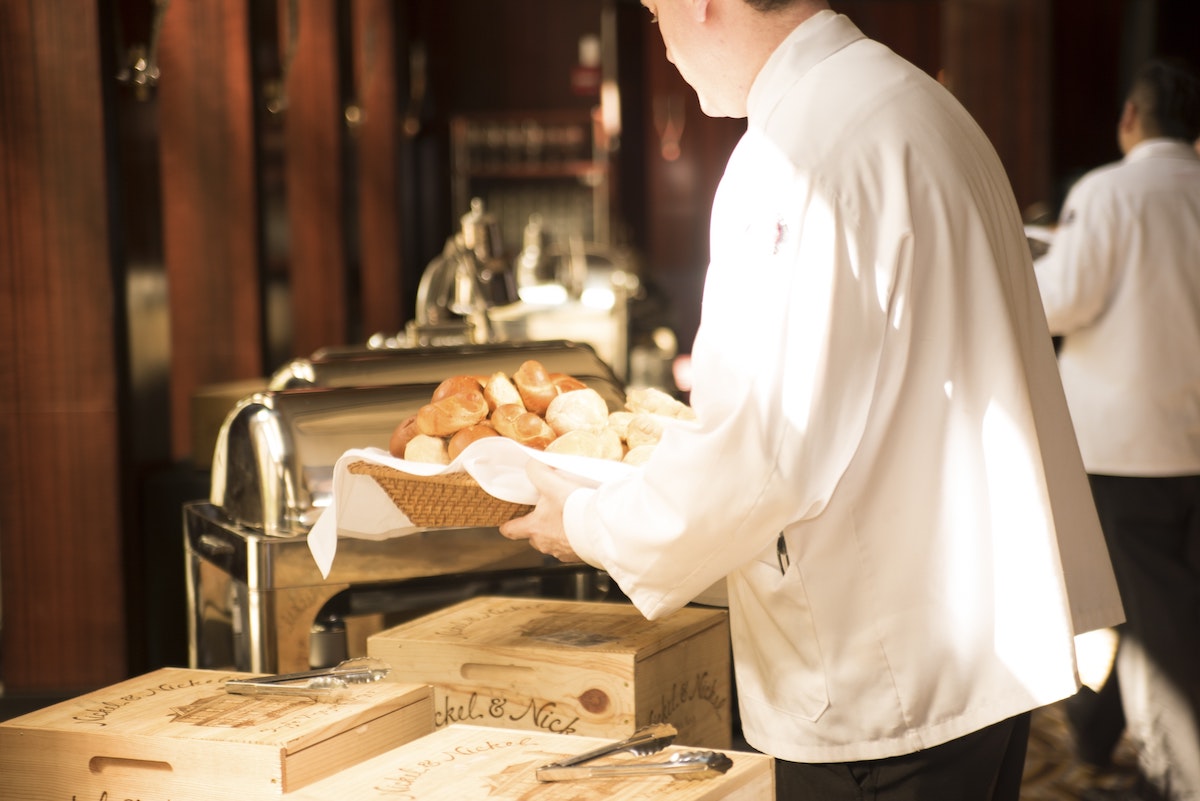 A hotel's restaurants and bars provide the second most important income after accommodation, therefore they rank among the most significant departments for hoteliers. With Smell playing a major role in stimulating desire, Scent Marketing has created special fragrances that can boost the demand, as they create positive feelings to the customers. Particularly in hotels, where the F&B areas are under the complete control of hoteliers, the creation of a pleasant ambiance with an appealing smell of food (and not the smell of cooking that can even cause discomfort), can lead to higher consumptions as it can "make the guests feel hungry". In order to create the ultimate gastronomy experience, and in spaces where simple ventilation is not enough, it is highly recommend to use special odor neutralizers, which can further increase pleasant feelings and boost consumptions.
In collaboration with your Chef, prepare a special dessert recipe, such as a cheesecake, and take some stunning photos. Afterwards, put special fliers within your bars and restaurants promoting the dessert, while infusing the spaces with a special perfume based on its flavor. This holistic approach can boost the sales of this specific dish, as the travellers will live a 360° experience.
Set up a dedicated Perfume Store to enhance your hotel's in-house sales
According to a modern trend, travellers are now more willing to buy objects and memorabilia from hotels they have stayed in and have given them a positive impression. The most common product that travellers use to buy are the hotel's amenities, while more 'peculiar' objects, like decorative items, pillows or even mattresses, are also winning their hearts. Within this context, and provided that the hotel has developed its own unique fragrance, you can create a new selling point within your property, where travellers can buy scented sticks, candles, and even fabric fresheners with your original fragrance. Of course, it is always advised to boost this new in-hotel shop through a dedicated promotional plan within the property, such as special catalogs, internal TV system messages and WiFi networks.
One day before the customer's departure, leave a good-bye gift in the room (e.g. a small candle with the hotel's original scent), accompanied by a personalized letter. At the same time, leave the special Hotel Scent Catalogue, as a proposal to buy gifts. Do not forget to create an "online shop" section in your website, for targeting future purchases.
 *Sponsored

Where can your custom hotel scent be applied? 
After creating your hotel's signature fragrance, create a series of specially branded products that will be used within the hotel's premises but also be sold through your various selling points.
For example, you can create:
Self-care products (perfumes, shampoos, hand creams etc)
Scented candles
Scented sticks
Fabric Fresheners
Souvenirs/gifts
For more information about the products you can create for your hotel, you can contact Scent Plus directly at info@scent-plus.com
Conclusion
The overall experience that a hotel provides is definitely one of the most up-to-date topics — and Scent Marketing is becoming a pillar for its development. Modern hoteliers are starting to face this investment as a part of their overall marketing budget, as they comprehend the ways that Scent Marketing applications within their hotels can increase the level of guest satisfaction and boost their additional sales (upselling).
On the other hand, the travellers' experience is enhanced by every single detail they live within your property. Evidently, the feeling of a pleasant and distinct scent in their rooms will not only attract their attention, but will also infuse their memories from the wonderful staying experience at your hotel, forever.