Modern hotels invest in the creation of upgraded infrastructure, to meet the new needs of long-stay travellers, who have changed the status of the tourism economy. Read about the 6+1 "must-have" hotel facilities for long-stay travellers and learn how to introduce them in your hotel!
10 mins read
"Long-stay" travellers now occupy the largest percentage of tourists, and this has occurred mainly due to the emergence of the COVID-19 pandemic crisis. This category of travellers mainly consists people who work remotely and seek different experiences from those they experience in their daily environment. From July 2020 onwards, an increase in the interest in seaside accommodation has been recorded, that combines remote working with holidays.
In such cases, where the travellers' stay lasts from at least two weeks to a few months, it must be considered that they have different characteristics based on the purpose of their trip, but also their personal status. Characteristics such as age and family status (e.g. travelling as a single, as a couple, or with their family), are a key to shaping the traveller's experience. Another aspect of the travellers' stay, that any accommodation should consider, is whether they belong to a category of disabled people or if they have a pet, which will stay with them.
But how can the hotel industry redesign its infrastructure in order to meet the needs of this new audience, and offer the best possible accommodation, regardless of the travellers' destination target? In this article, you can read about the must-have facilities that will help your hotel attract this significant travel market!
#1 – Pleasant, peaceful living and working environment: An important addition to any hotel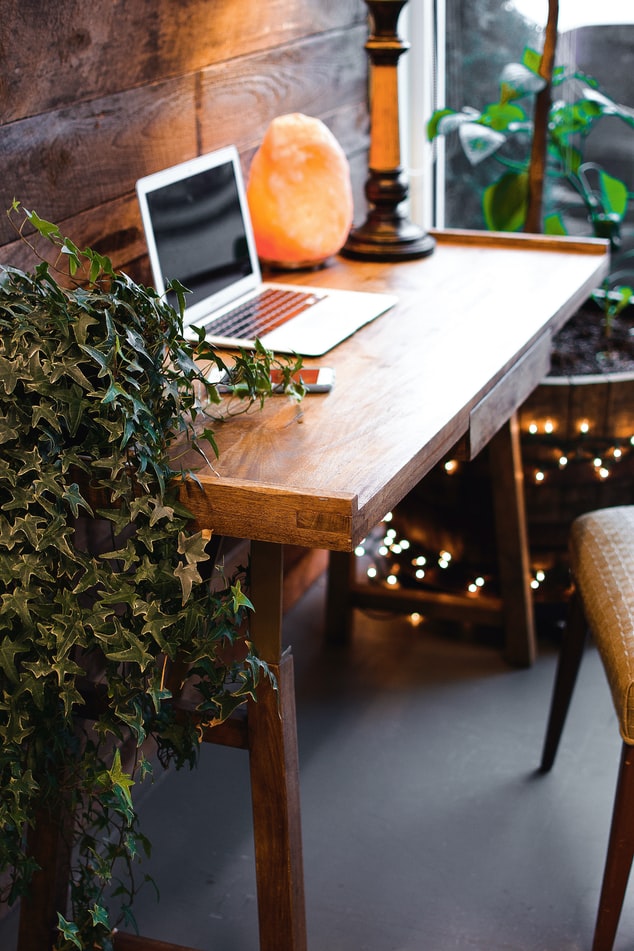 Before reaching the point of "clicking" on the confirmation button during a hotel reservation, a long-stay traveller will have first checked the location and the external environment of the building. This is because each traveller is looking for a comfortable and peaceful stay that will allow them either to relax or work throughout their stay. If the hotel is protected from annoying noises and offers rooms that meet the 'home-like' standards and are soundproof, then it can ensure a very good quality of accommodation. In case they are satisfied, the visitors may repeat their visit in the future. Hotels must also pay attention to the design of their outdoor areas, since travellers want to feel safe in terms of their personal particularities, but also protected against the transmission of COVID-19 or other viruses.
---
Special Note: The consumer behavior differs between the visitors of a hotel. That also affects the green socially responsible companies/hotels. Green hotels have become a trend in tourism, applying modern practices and using materials that drastically reduce any burden on the environment. Keep in mind that nowadays, travellers may take into account the way a hotel is built, operated, maintained or managed, before making the reservation.
---
#2 – Providing comfortable car parking and daycare children's service, is the new trend in long-stay hotels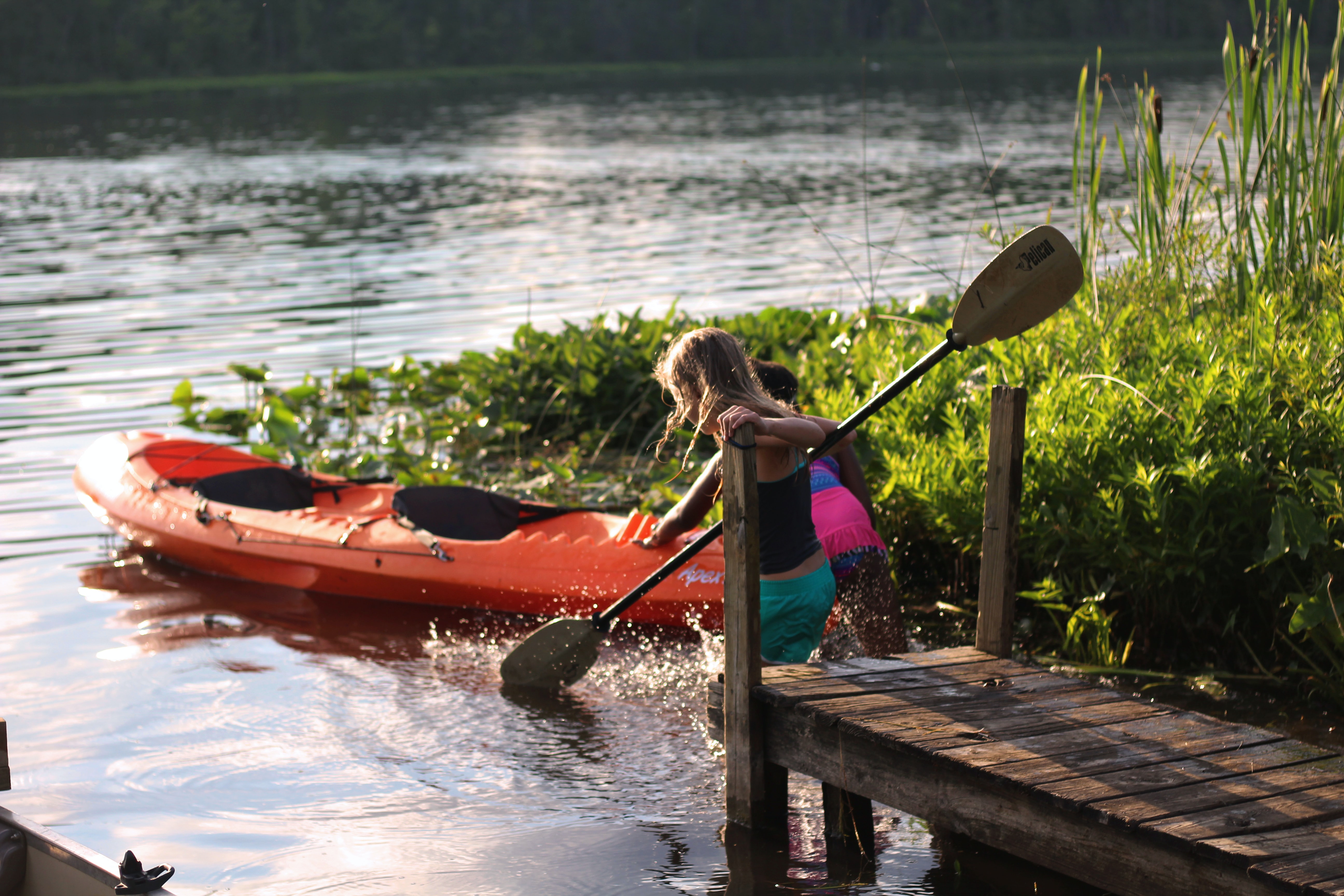 Professionals, whose job requires travelling, usually travel with their passenger vehicles due to the volume of things they carry. The same applies to families. In online booking platforms, the choice of car parking or childcare is one of the top searches and affects the booking decision, especially for travellers who have a big family.
Regarding hotel parking space, all safety standards must be provided that include the strategic placement of auxiliary spaces and the design of cornices. When it comes to babysitting or creative daycare services for children, it is chosen by families who want to stay in a hotel for a long time. It is important for the hotel to provide this service in collaboration with special educators, who will design and implement creative programs for children, which will take place in specially designed spaces according to the provisions of the Ministry of Education. The hotel can also provide a "play-room" space, where parents can have fun with their children. Always keep in mind to ensure safety and hygiene protocols in such spaces.
---
Special Note: The provision of extra space in a hotel must be designed from the beginning of its specification. If required, a certain study can also be conducted afterward, by specialised professionals (i.e. architects, interior designers), and any construction required, can be implemented to meet the needs of the hotel.
---
#3 – A lobby with shared tables and large couches that create the atmosphere of a pleasant and spacious living room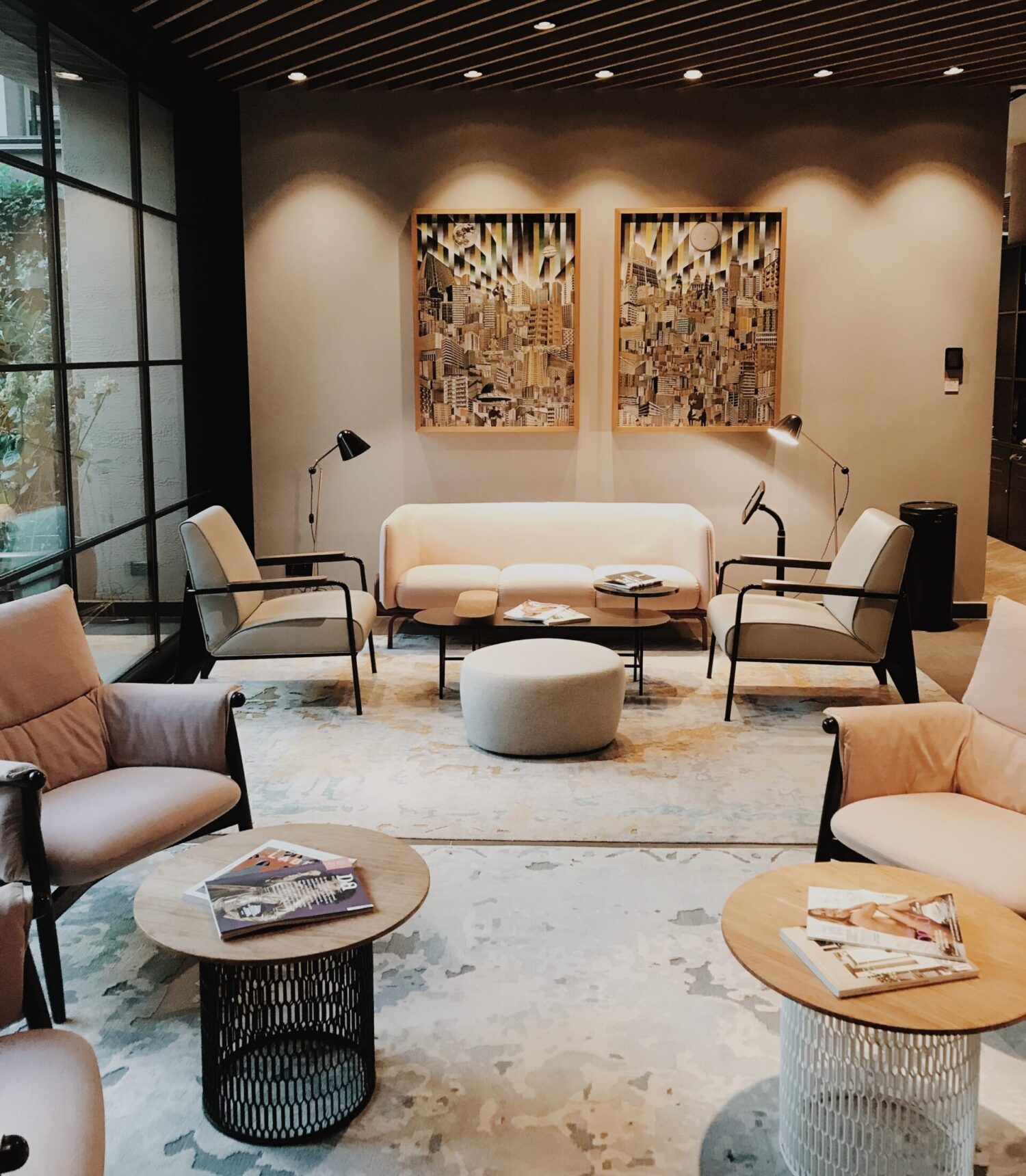 The large and spacious hotel lobbies allow guests to enjoy a few minutes of waiting without wandering around in public areas or dining areas. Especially for professionals who have scheduled appointments, clients or partners can wait for them in the living room, where access is easy and immediate.
---
Special Note: What matters is not the quantity but the quality. The living rooms with tables are preferably to be remote from each other, in order to create the security of privacy and health protection.
---
#4 – Different themed hotel restaurants and specially designed areas for private dining, can be combined with a Cozy bar for relaxing evening in-hotel moments
The pandemic has increased the health and safety requirements for hotels and travellers. Τhe hotel restaurants, have to maintain the distances between the restaurant tables, and in order to prevent overcrowding, a continuous flow of service is suggested in the course of dining hours. Moreover, different themed restaurants can be introduced to travellers who are staying for more than two weeks. Through this practice, hotels can reduce crowded areas and provide a variety of different options to their guests inside the hotel. If the size of the hotel unit allows only one restaurant, then make sure that it is spacious and easy to access. it is suggested to locate the hotel's restaurant on the ground floor.
A hotel must also provide a beautiful and well-equipped cozy bar, which will attract travellers for relaxation and entertainment. It is recommended to establish those facilities, in the most beautiful parts of the building i.e. on the rooftop, that has a nice view.
---
Special Note: Inside the hotel restaurant, it is important to have a small secluded space or specially designed "rooms" to provide privacy for special occasions or private dining. The same space can be used for private drinking as well.
---
#5 – Working in a specially designed co-working space room inside the hotel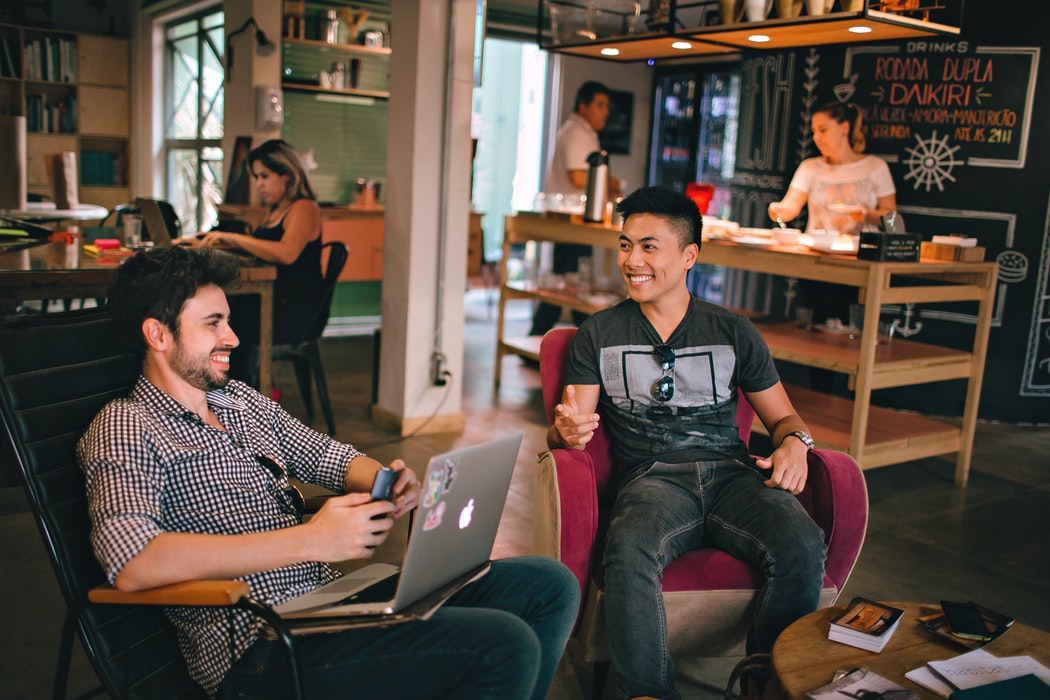 The hotels that provide long-stay accommodation for travellers, should provide "smart" and specially designed soundproof meeting rooms. In these rooms, travellers can work privately or in small groups; Smart equipment such as printers, smart TVs, projectors, universal sockets, and USB ports, for charging electronic devices will also be provided in there. Depending on the space available on-site, additional equipment may be added in order to stimulate the working environment.
---
Special Note: Inside those specially designed working areas, smaller rooms with a "booth" philosophy can be included. A small individual office will provide privacy and health independence to those who will need it.
---
#6 – Providing spacious rooms "Home & Office", the ideal solution for those who need to work remotely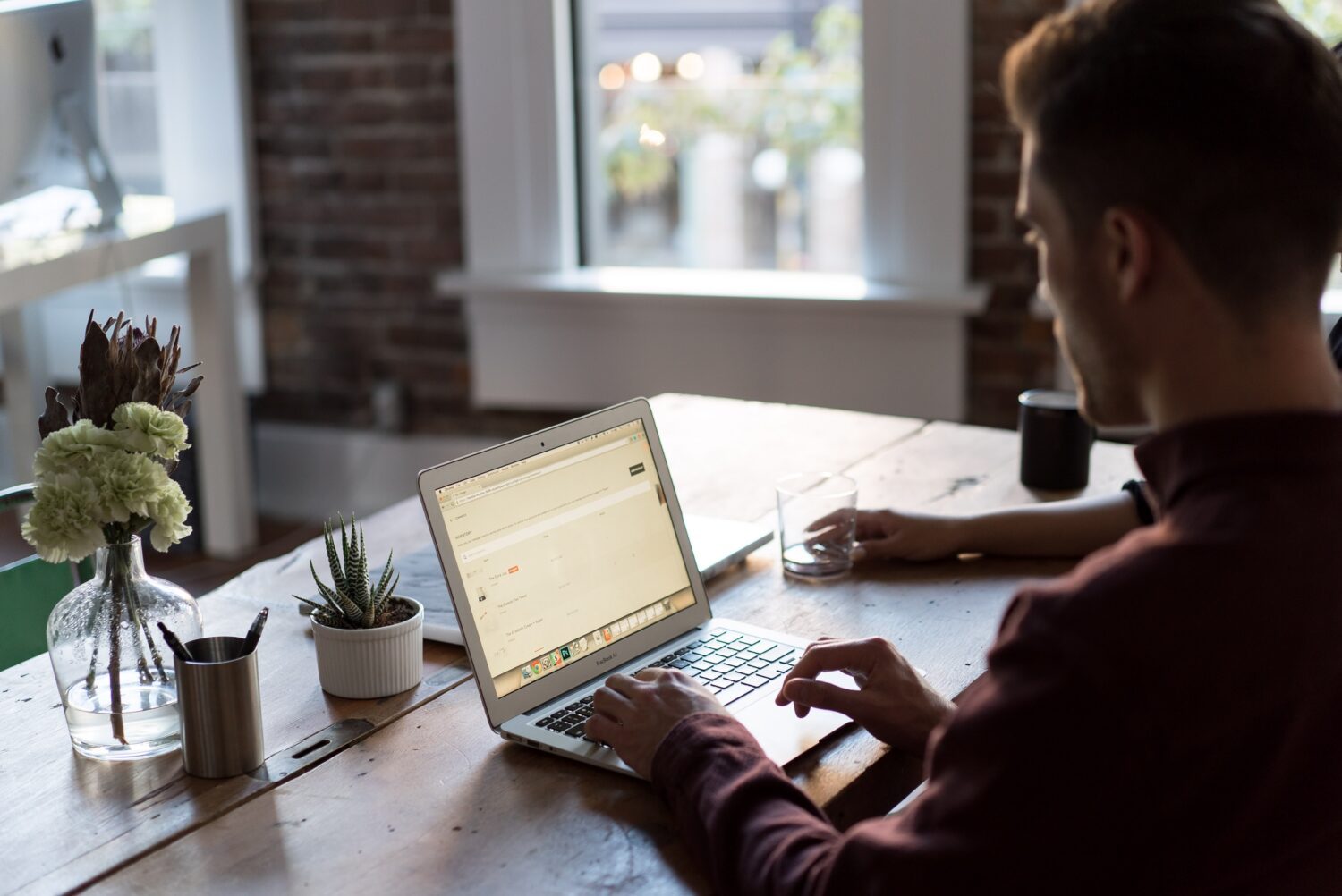 Long-stay rooms can have different shapes, but one thing is the most important: That they are spacious allowing one, two, or even three employees to work together comfortably when needed.
More specifically:
The part of the room that serves the daily work needs, is the living room or the office next to a small library so that the computer, books, and hard-copy documents and files can be placed.
The separation of the bedroom with an internal door gives the ease to isolate the basic habit of sleeping and to create the feeling of transition to space. Even for those who live with friends or family, independence and ease of parallel activities are provided.
The installation of a kitchen with a refrigerator, which has its own dining room, provides autonomy and allows the regular use of household utensils and equipment, as well as the storage of food and beverages, at a suitable temperature.
The lighting, and especially the natural light, allows relaxation, which is why the large windows, or even better the large balcony doors, give the feeling of avoiding stress, fear, and anxiety.
---
Special Note: Smart room design with smart technology. The smart rooms have already increased the sales of the hotels and this is because they are adapted to the requirements of each customer, while they offer many options through a mobile application where all the facilities of the room are controlled.
---
#7 – Providing a well-equipped gym, which can be combined with a neat and safe Wellness & Spa, but also a Private Beauty Salon for the daily care and well-being of travellers
Travellers who choose to stay for longer periods in a hotel, love to visit the hammam, sauna, and massage services because these are facilities that cannot be found back home. The comfortable and aesthetically pleasing spaces, with special design, special lighting, selected music, good ventilation, and pleasant aroma, will create the desire to visit the hotel spa more often. It is important to remember that this experience should be holistic. A great advantage is also the availability of a swimming pool.
A hotel gym significantly complements the experience of the traveller, as fitness nowadays belongs to the daily habits of most travellers. For some people, it may be part of a daily routine. Ventilation systems, special parquet, and the distance between the fitness equipment can "arrange" the visitors in fitness areas. This of course presupposes that the hotel has strategically researched the placement of the fitness equipment.
An important addition to the services of a hotel in the area of extra facilities is ​​the hair and beauty salon, which can provide manicure and pedicure services, as well. Those visitors who want to have a neat appearance, either due to their professional obligations or their own personal need, will definitely repeat their visit. In this area, and in order to comply with all sanitary measures, it is suggested to make private appointments for each customer's visit. This can be promoted as an exclusive and private service, for customers.
---
Special Note: Most of the times guests combine the gym with the wellness & spa area and this can bring significant revenue to the business. With this in mind, spaces are suggested to be next to each other. Also, the pool that is situated closely to the "co-working space rooms" can become the habit of long-stay travellers. More specifically, those travellers who like swimming, can reach this facility easier and save time for other activities.
---
Conclusion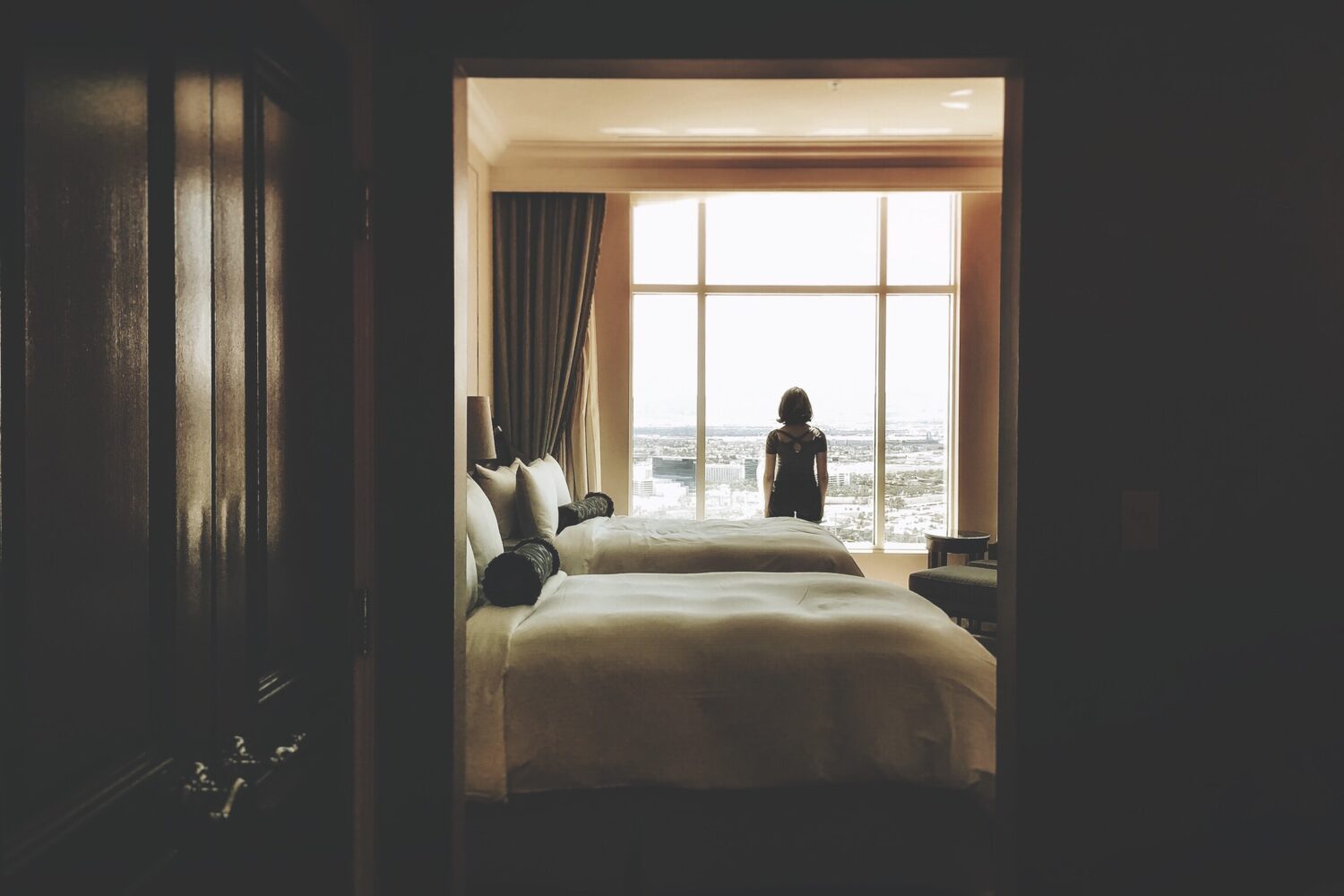 COVID-19 has brought fundamental changes in people's lives, especially in daily activities, work, and consequently in their travel habits. The global economy in general, and the tourism industry in particular, is being severely tested and is urgently called to meet the new challenges. In response to all these changes that are revising the way of working, living and travelling, hotels should incorporate the above-mentioned facilities in the offered packages of accommodation. The model of long-stay travellers is indeed expanding and affects hospitality businesses.