A historic building in Netherlands' most beautiful little city, turned into a hotel with a story – and an excellent restaurant!
7 mins read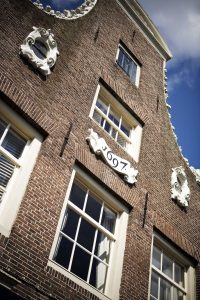 Located in the historic centre of Monnickendam in Netherlands, Suitehotel & Restaurant Posthoorn has a history of its own! Being today a luxury hotel with a Michelin Star Restaurant, Suitehotel Posthoorn used to be the home of several city's mayors. Over the years, the building was transformed into a fine hotel with an interesting storyline — and some excellent food!
The History Behind Suitehotel Posthoorn!
Having such a fascinating background, this hotel made us wanting to learn more about its history and evolution over time. Mr Marc H.L. Boeljon, Posthoorn's Managing Director, was happy to share with us the details about the hotel's history and origins.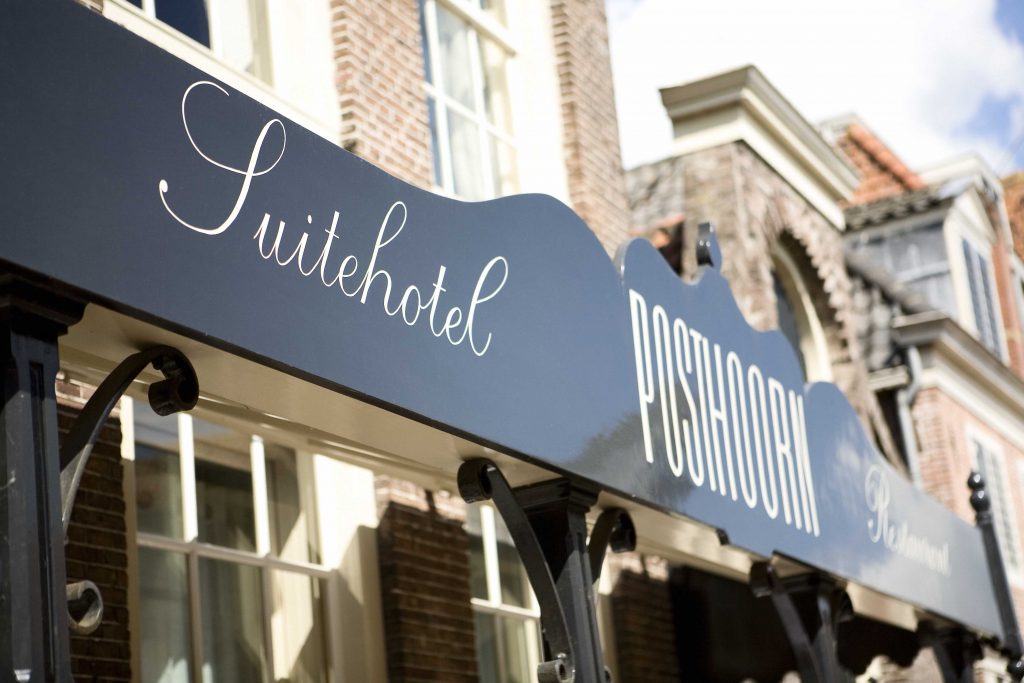 How old is the building?
The building was actually rebuilt in 1697 by Jacob Heijndrickcz Koeslager. However, its history goes back much more years, even though we can not be sure exactly how many. Jacob Koeslager inherited the house from his father-in-law. He was chosen as 'oud-schepen' on 8-8-1700 in the Vroedschap (they gave advice to the city council) and on 9 August 1705, he was appointed as Mayor.
What happened after Jacob Koeslager?
The House remained a private residence and through time it changed ownership several times, after inheritance or sales. What is truly remarkable is the number of mayors who had chosen to stay in the property!
How did the house become an accommodation property? What's the story behind its transformation?
On 29 April 1874, Gerardus Sistermans, stable keeper in Monnickendam, buys this building. After a couple of years he gains a license to provide a transportation service, while sometime later, he requests and gets the license to sell liquor or offer drinks to travellers, in what today is known as the style room "De Swaerte Brand". After a big fire in March 1888, and the introduction of the steam tram, the transport service of horse and waggon was no longer required. This, made Gerardus Sistermans decide to turn his home into a guest house.
"In 1880 the powerful Sistermans family officially opened the Posthoorn. From that moment on it was one of the places where one could go for a 'stortzee'  (beer glass filled with gin), or for an overnight stay before sailing with a botter (authentic wooden sailboat) over the Zuiderzee."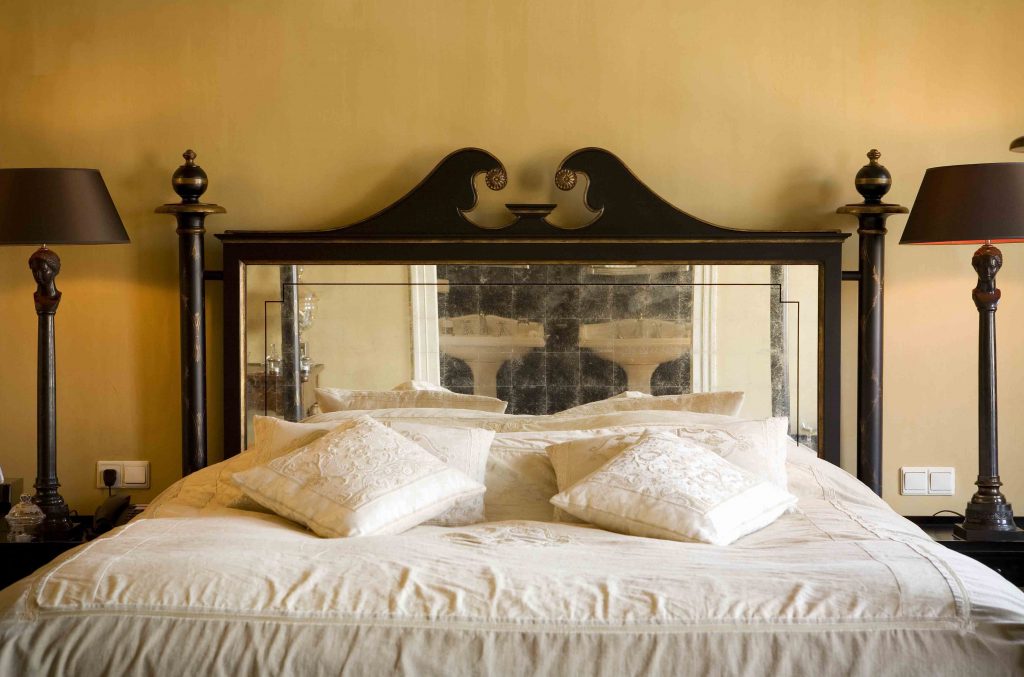 Did this idea flourish?
Yes! 'De Posthoorn' was officially mentioned in documents as a newly established Hostel/Hotel 'de Posthoorn'. On 13 December 1888, a tram stop located directly in front of the new hotel was open, helping the property develop. The combination of food, drinks, and sleeping was quite a unique experience back then and the 'Posthoorn' received new allure. The establishment was visited by national and international heads of State.
The 'wagtkamer' (waiting room) of the horses and waggon service was now known as the 'wagtkamer' for the steam tram. A variety of sales and purchased documents shows that the Sistermans family was a wealthy family of real innkeepers. After Gerardus Sistermans, Posthoorn had some new owners, however, it never stopped functioning as a hotel and café-restaurant in Monnickendam.
Getting to know the Hotel today
We asked Posthoorn's Managing Director, Marc H.L. Boeljon, to share with us a few of his hotel favourites — including food specialities, beloved room types and more. And to get a full picture of the hotel, we asked him to capture his preferences with his phone, offering us a real-time look at the property!
What is your role in Suitehotel Posthoorn and what characterises you as a professional?
My role is Gerant – Managing Director. I am proud to say that I am an experienced Gerant with demonstrated history of working in the Hospitality Industry. I am also a skilled manager of F&B, Luxury Hotels, Coaching, Marketing, and Sales. And a strong business development Professional.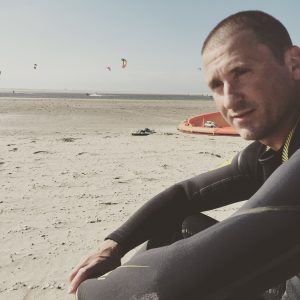 What characterises me is my hands-on mentality, my strong presence in all departments, attention to detail and constant interaction with the staff and the guests. You will see me at breakfast, at checkout/check-in, during the preparations for the day and I will be working with the staff in the restaurant until the last guest is served. Day-in-day-out.
Where was this photo taken?
It is taken on the Dutch Beach "Zandmotor", where I do Kitesurfing with friends!
Which is your favourite recipe or product from the hotel's breakfast?

We don't have a buffet but we serve breakfast at the table. Therefore, our breakfast is not very extensive, but it is personal with the best products available. Every guest gets fresh warm baked bread and croissants. This means that every time a guest comes to the table, we start baking the bread, for it to be fresh for serving. We believe in less choice but higher quality. As a starter, we were looking for something the chef can prepare for us in advance, so we can make it fresh in the morning. We made the recipe of a fresh "Luikse" waffle with dutch syrup. This is one of our guests' all-time favourite — and my personal preference as well!
Which is your favourite room?
My favourite room is 'Koetshuys Duplex Suite'!

Any favourite design object, like a furniture for example?
Yes, my absolute favourite is the handmade "Brandvan Egmond" chandelier in our Private Dining room. Once I saw this lamp I knew the total design and colour scheme of the room. This is also why the room is called "Swaerte Brand". Swaert means black — written in the old dutch way "ae"— and it refers to the grey blackish colour I used in the room. Also, written the old way, the name of the room refers to the building's long history. Brand, on the other hand, has two meanings. First of all, the designer of the chandelier is named William Brandt therefore "Brand" refers to the inspiration of the room and the designer of the chandelier. Also, Brand means 'fire' in Dutch — and after a fire, you get the same blackish colour used in the room.

If you could point out a specific dish for us to try at your restaurant, which one would it be?
Duck liver rouleau with pickled veal, aceto balsamic cream, and baked fennel!
Which is the best view from the hotel?
It goes without saying that the Admiral Cornelis Dirksz, who lived in this location, would always need the best view over the former Zuiderzee (sea) where his battleships were put ready for a sea battle. Therefore "his" room on the top floor front-side building, gives the best view. This is also the inspiration for the desk that I've decided that it would be appropriate, and have placed there. Guests who stay there, get the experience and inspiration the former Admiral did!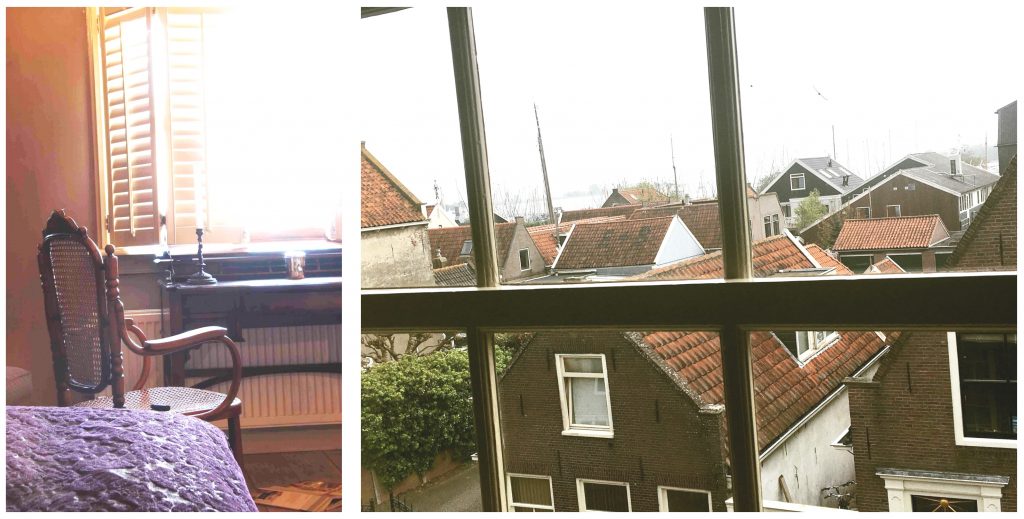 What can I find in Suitehotel that I can't find anywhere else?
Since it is located at the most beautiful (small) city in the Netherlands, a traveller gets 100% Dutch authenticity, and the experience to stay in a monumental building from 1697 that is a boutique hotel while enjoying a Michelin star dinner.
Name 3 places around the hotel that a traveller should visit.
The harbour of Monnickendam of course, Coffee & Cacao for a coffee, some pastry or lunch and Fluisterboot varen — electric boats everyone can drive and see Monnickendam and its neighbouring cities from the water!
And the best period to visit your hotel?
All year round! But weather-wise, from May to October.
Check the gallery below for more photos of Suitehotel Posthoorn Hotel & Restaurant!