See how Hotel Balmoral, a small and elegant city hotel, climbs up the reviews and gets in the list of the 80 best hotels in Paris!
6 mins read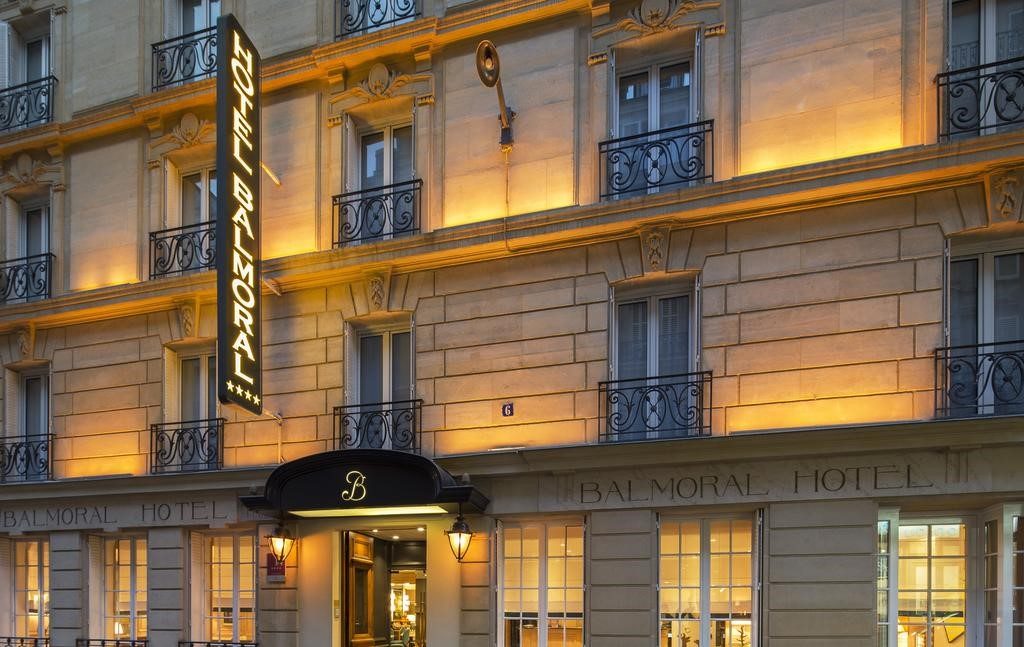 Located in one of the most popular areas in Paris, only minutes away from Arc de Triomphe, Hotel Balmoral does not need to put any special effort to be fully booked and successful. However, managing to become one of the most well-reviewed hotels in TripAdvisor in one of the most competitive cities in the world, shows that somebody has put an effort into his work. So, it was only natural for Hotelier Academy to want to take a closer look into this success story!
This typical French hotel wins you over from the very first look. Even if its minimal brand and photo identity doesn't allow remote guests to discover a lot about the property, digging deeper to the review websites and social media reveals such a positive image, that make it clear that this is the perfect hotel for your stay in Paris. And when travellers recommend it so strongly, you don't have to hesitate at all!
A glance at the reviews, will not only affirm Hotel Balmoral's high quality, but will also give a clear idea about the overall experience you will live. Hotelier Academy has translated the reviews to images, presenting the uniqueness of Hotel Balmoral, that makes it one of the best boutique hotels in Paris!
Beds are not just for sleeping, but for living!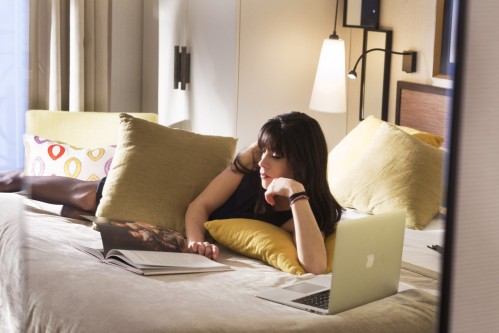 Hotel rooms in big cities like Paris are not usually spacious, making the guests feel less comfortable. This does not happen at Hotel Balmoral; the hotel has given a great emphasis on the bed space, making it not just the place for sleeping, but also for living a part of your story.
With the use of high-quality mattresses — a big advantage often mentioned in the reviews — as well as the impressive headboard with the distinctive drawing, ideal for selfies, Hotel Balmoral has transform the bed into an ideal place to spend more creative and productive time.
The hotel has made sure to present this feature in its general brand identity, using photos showing people enjoying their coffee or even their breakfast in bed. This imagery invites guests to take advantage of their bed's amazing setting and live more memorable moments combined with gastronomy and locality.
Breakfast and Housekeeping receive the greatest attention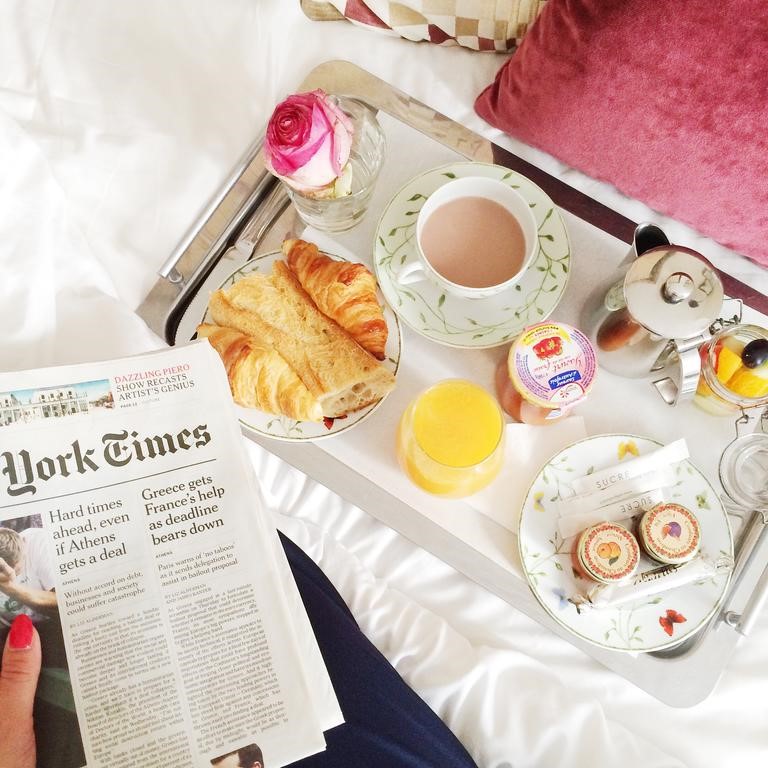 All bed & breakfasts in Paris sell more or less the same things: a nice room, decent breakfast and typical hotel service. So, when we find a hotel whose guests mention in their reviews how clean it was or how much they had enjoyed their breakfast (like in the case of Hotel Balmoral), it means that this hotel has definitely done something really special!
A good breakfast and a clean room are usually the standard hotel facilities; however, they can also become a strong competitive advantage for a hotel. Inspired by classic French breakfast, Hotel Balmoral offers the best edition of local and continental choices, focusing on quality and taste, and without trying to impress with a big variety.
Studying the hotel reviews, it becomes clear that this is something the guests appreciate, just as they appreciate the high level of professionalism by the housekeepers.
Location is good, but personalized Concierge is always better!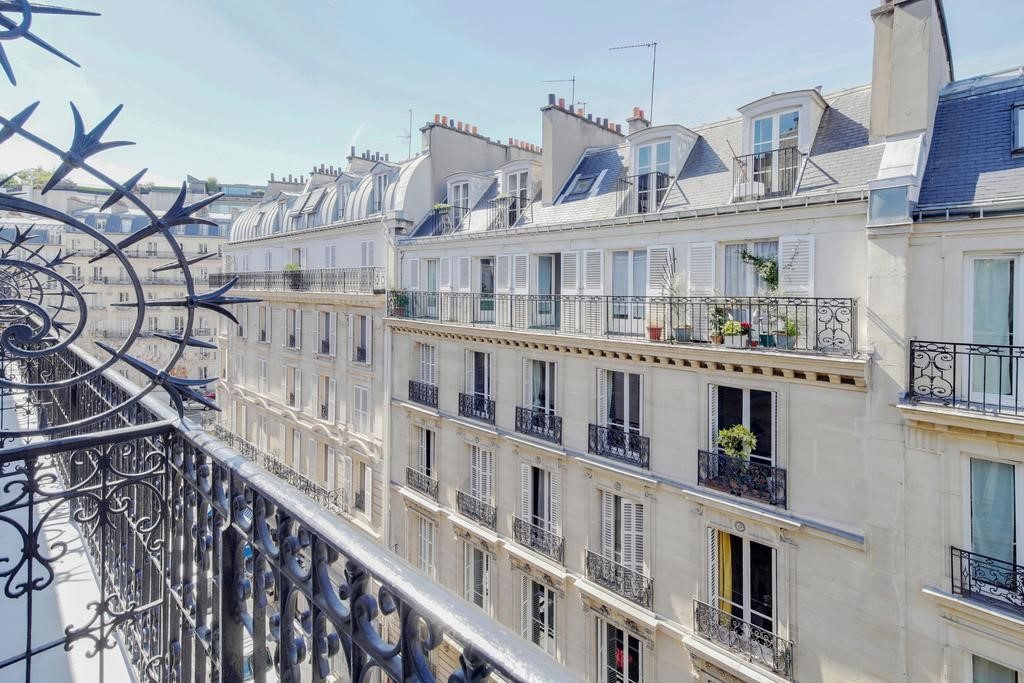 Hotel Balmoral could easily rely on its excellent location, and leave the guests explore Paris on their own. After all, this is one of the most popular cities in the world, with plenty of famous things to do all around. However, the hotel chose to make a difference once again! With a high-quality and personalized concierge department, Hotel Balmoral ensures the best destination experience for all its guests.
Because, who knows the destination better than the local people working in the hotel and who can guarantee a better experience than someone who has tried it before? The hotel's focus on concierge is not just made clear when you arrive at the property, but is also prominent even before booking, since the hotel's website features a special section with things to do around the hotel and carefully selected recommendations, which promise to give to the travellers a complete hospitality experience.
Cozy & elegant Design is appreciated all around the year!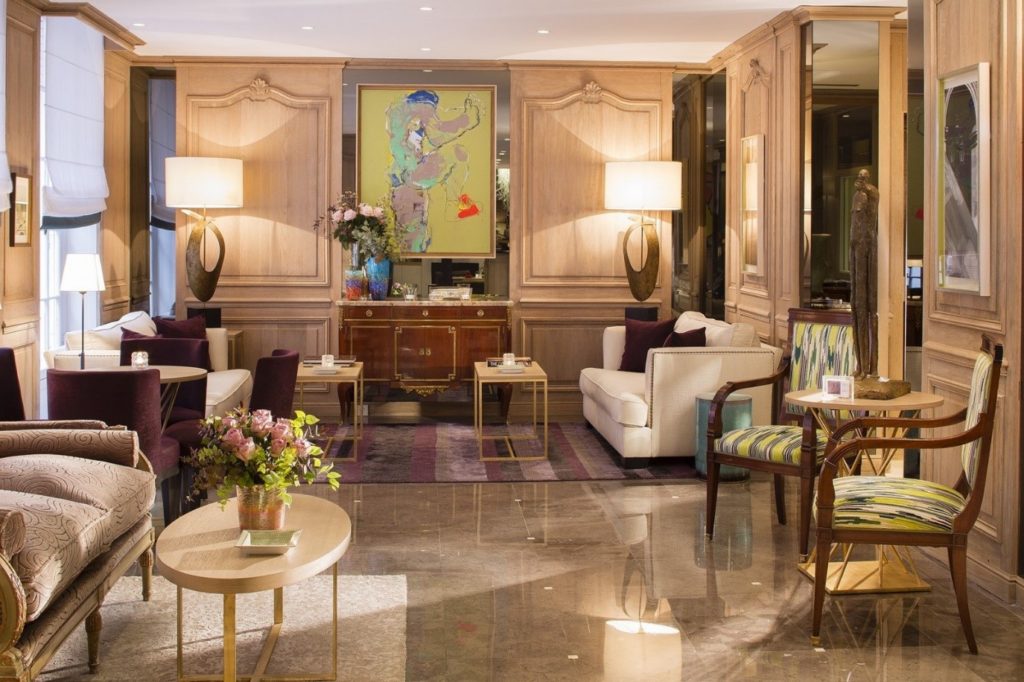 In a city hotel, located in a popular destination and operating all around the year, the design plays a crucial part in the guest experience. Studying Hotel Balmoral's design, it is clear that the designers worked hard for creating an ideal hotel environment, both for winter and for summer, which always maintains its locality and reminds to its guests that they are in Paris.
The cozy colors, which might not create a strong identity, have a welcoming and neutral personality, which allows guests to feel totally comfortable within the hotel. It is not a coincidence, that most of Hotel Balmoral reviews, speak of its cozy and well-designed character, underlining the importance of good aesthetics to the overall guest experience.
When you meet the owners, then it definitely feels like home!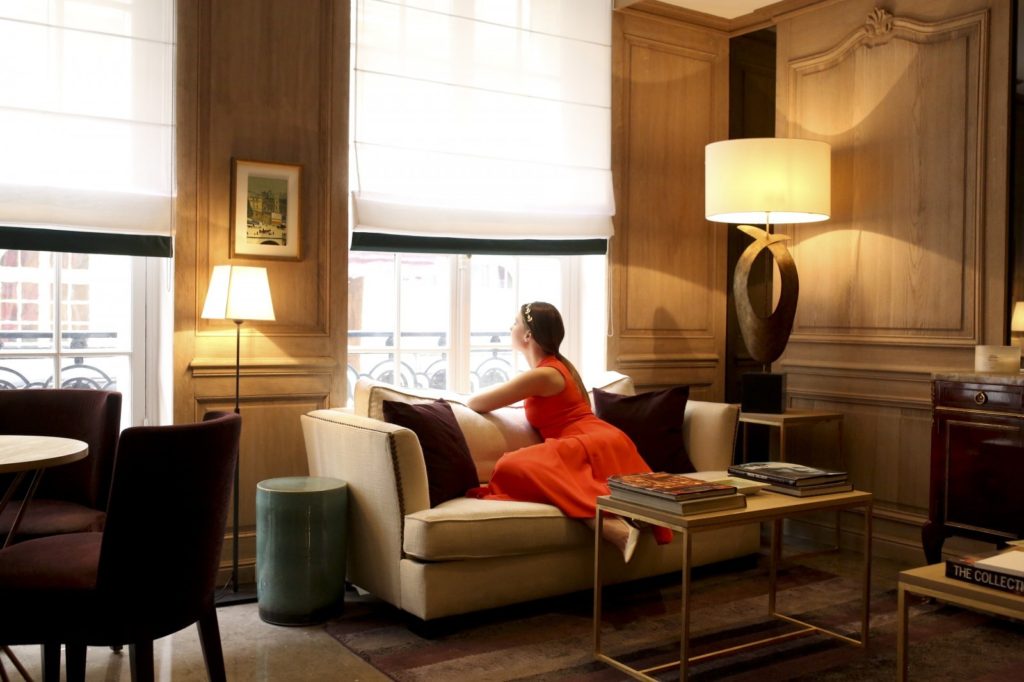 When you choose a hotel for your stay in Paris, it is difficult to imagine (let alone to expect) a more personalized approach, especially from somebody like the hotel owners. Most hotels in Paris are usually run by experienced personnel, and the owners are most of the times not involved in the operation.
But, once again, Hotel Balmoral makes a difference, since its owners, Francois Dapremont and his wife Francine, are directly involved with the service, welcoming the guests, accompanying them to their rooms at some cases, and making sure to enhance their experience at all levels! The face-to-face communication with the person who owns the property, immediately creates a personal bond with the destination and makes the hotel actually feel like home. Naturally, this is something that becomes a well-mentioned referral for Hotel Balmoral reviews, creating excitement and anticipation to future guests.
Conclusion
Hotel Balmoral has created a unique recipe for satisfied travellers based on simplicity and locality, that has managed to make it one of the best 80 hotels in Paris. But, most importantly, Hotel Balmoral has achieved to be awarded in the World Luxury Hotel Awards, despite the fact of being a 4 star property, proving proudly that stars don't create luxury, but experience does!