Read all about how the once-abandoned Villa Boscarino in Sicily, makes every guest feel like family by sharing the story of the Villa!
5 mins read
Hotelier Academy's Hotel Stories are here to tell fascinating tales! Speaking directly with the source (the described properties), Hotel Stories aim to inspire hoteliers and travel experts. In this article, we will share an interesting chat with Alex Massari, Front Desk Manager at Villa Boscarino in Sicily. Alex explains what's unique about this property — and it's not just the fact that the building used to be an abandoned house with a rich history. It's also the way in which the owners & the staff of the property communicate the hotel's story with their guests, making them part of their family.
Sharing a property's story with a guest creates a sense of belonging, or visiting a friend. It creates warm feelings and sets an accommodation experience that people will wish to relive. This practically means, come back to the property in the future. After all, they are now part of the family and this is what we liked about Villa Boscarino's concept. As they like to say, their main goal is making the guest feel like one of them, directly relating to their Sicilian family.
What is your role in Villa Boscarino and what characterizes you as a professional?
I am the Villa's Front Desk Manager and I am proud to say that I perceive myself as a Local Ambassador, a Pro-active, Social and Charming person, and always at our guest's disposal.
How long has Villa Boscarino been a hotel?
Villa Boscarino is a brand-new hotel, which opened in August 2015 after ten years of renovation and fifty years in a state of abandonment. It was the old house of Boscarino family, one of Ragusa's aristocratic families with a rich history.
Could you tell us more about the history of Boscarino's family and the Villa?
The grandfather of Boscarino family had built this Villa in the 19th century, in order to protect his family from the cholera infection of the period. The Villa, as we call it, is an example of early 19th century architecture. At the end of 1800's, the house was standing in the countryside, which is today's city center.
Which room is more representative of that century's architecture, and hasn't been altered during the renovation?
The true heart of Villa Boscarino is the small breakfast room located in the original chapel inside the house; a key architectural element of the most precious Italian noble houses. You can still see the original Latin etching, the floor stones, and the faintly colored lime plaster that dates to the original construction of the building. An authentic union brought to light with restoration and care of the antique structure.
What is the unique strategy that you follow to enhance your guests' experience?
What we do is to welcome our guests by telling the story of the house and the family's history. We also like to introduce special facilities such as the breakfast room that was the old private chapel of the house. We love treating our guests as friends that have come to visit us. We introduce the town and present the surroundings as locals, encouraging them to see the right places and find the best restaurants, with local and non-touristy food. We are the ambassadors and local referrals for our guest — and this is our philosophy.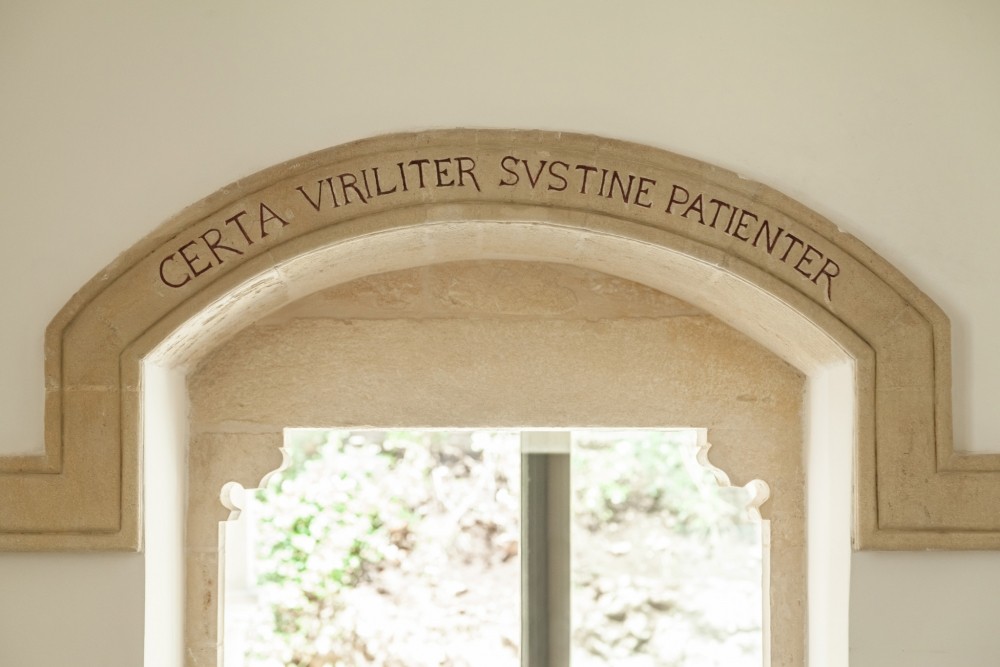 How do you manage to accomplish this and communicate your philosophy successfully?
We love to tell people that we don't accept tourists, but friends. Each guest that chooses Villa Boscarino is unique and we like to meet them as early as receiving their booking requests, which we answer with great attention. We may say we are almost obsessed, to introduce the history and the value of hospitality creating a tailor-made experience of the journey. We are sure that this is the right way to welcome people, from each part of the world, of a different race, sex and gender. We don't care about these details, we just want to pass down our passion and Sicilian mood!
Any favorite design object, like for example a furniture?
The Eames Plastic Side Chair "DSW", designed by Charles & Ray Eames in 1950, which represents one of the more notable contributions to modern design.
What can the guests find in the Villa that can not be found anywhere else?
If not the entire Villa, then I must say the private garden of almost 2000 square meters, which provides guests with a relaxing and private oasis. There, our visitors are able to enjoy their free time between fruit trees and nature or even have their breakfast on a courtyard during spring and summer time.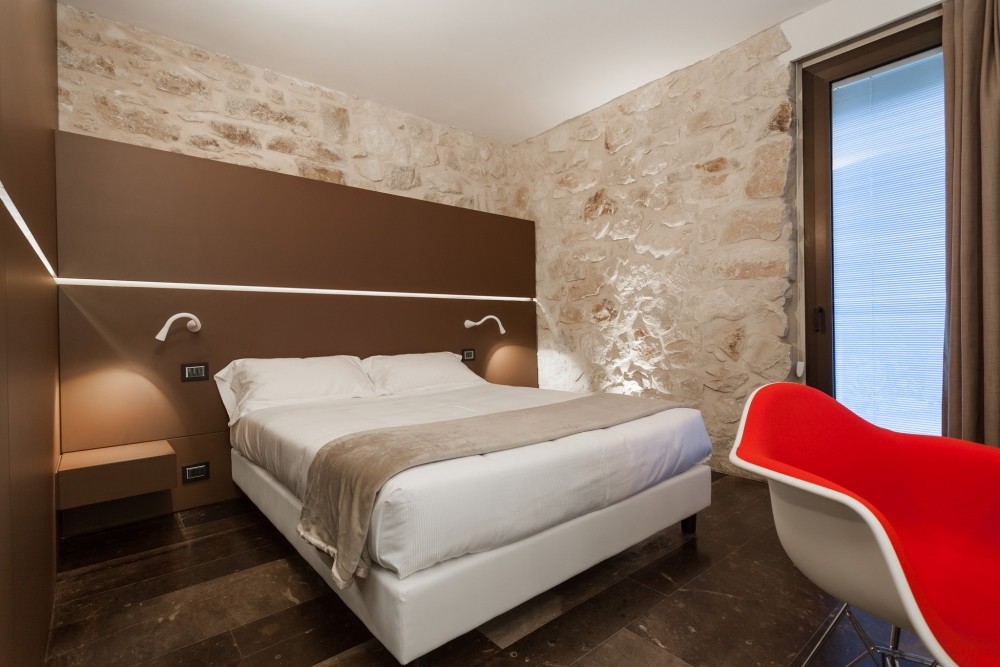 Does your hotel offer any unique service, that guests cannot easily find elsewhere?
The Villa is not just a hotel. It's more of a community, especially due to a number of people who live close to us and are familiar and involved with the place. They have grown up nearby and have engaged with the house's environment. They are sons and grandchildren of people that used to work for Boscarino's family. Or, people who are passionate about the Villa being reborn, reminiscing its past state of abandonment. Every day, people come to 'meet' Villa Boscarino again, telling us different stories about it. For these reasons, we are happy to be a transmitter of experiences between locals and guests!