Learn how you can upgrade your hotel and set up a touchless accommodation scenario, taking advantage of new technological solutions!
12 mins read
With touchless services, you "unlock" a new dimension in your hotel accommodation and create a modern hospitality environment. As a hotelier, this way you can save valuable time, increase the direct bookings of your hotel rooms and related services, access statistics for your audience analysis, and consequently create targeted marketing campaigns. With the application of technology, smart and touchless services are essential for each hotel to stay up-to-date and deliver all services to the public, with safety. Technology, in any case, can make a booking, check-in, accommodation, and check-out, as easy as possible. Touchless services are not new to the hotel industry. For several years now, many hotels have turned to the intact and smart uses of technology to their advantage, but also to upgrade their overall hospitality experience. Today, after the pandemic that brought changes in the way a hotel business operates, touchless scenarios shape the future of the hotel industry and determine the quality of the hotel experience of each traveller. Observing our consumer audience, we will see that services such as self-check-in, e-orders through specific food ordering applications, but also digital housekeeping services, are services that the visitor seeks, are now an important criterion for booking accommodation and complete a hotel reservation.
What does it mean to have a touchless scenario and how much does a small hotel need it?
In a touchless hotel environment, your audience can use smart devices and applications, to check online, to communicate with the reception through their smartphone/tablet or special info channels, to manage their reservations, and to be able to make purchases of services with contactless communication, without in-person communication with the respective department.
In a small hotel, touchless services will help the staff communicate properly with each guest and reduce possible delays and queues in the check-in or check-out process. It is also important to mention that such services will improve the promotion of the offered services to the traveller you want to target and who are interested in your services. You can achieve this by analysing and utilising the statistics collected by your touchless applications, as well as the requests sent to you online by your customers, themselves. In any case, with the use of touchless scenarios, you can achieve the categorisation of your audience, depending on their period of stay, their wishes, and their requests. As a result, you will have a strong database for long-term use in your marketing and SEO improvement strategies.
What are the key touchless scenarios you can apply to your hotel accommodation?
#1 Online Check-in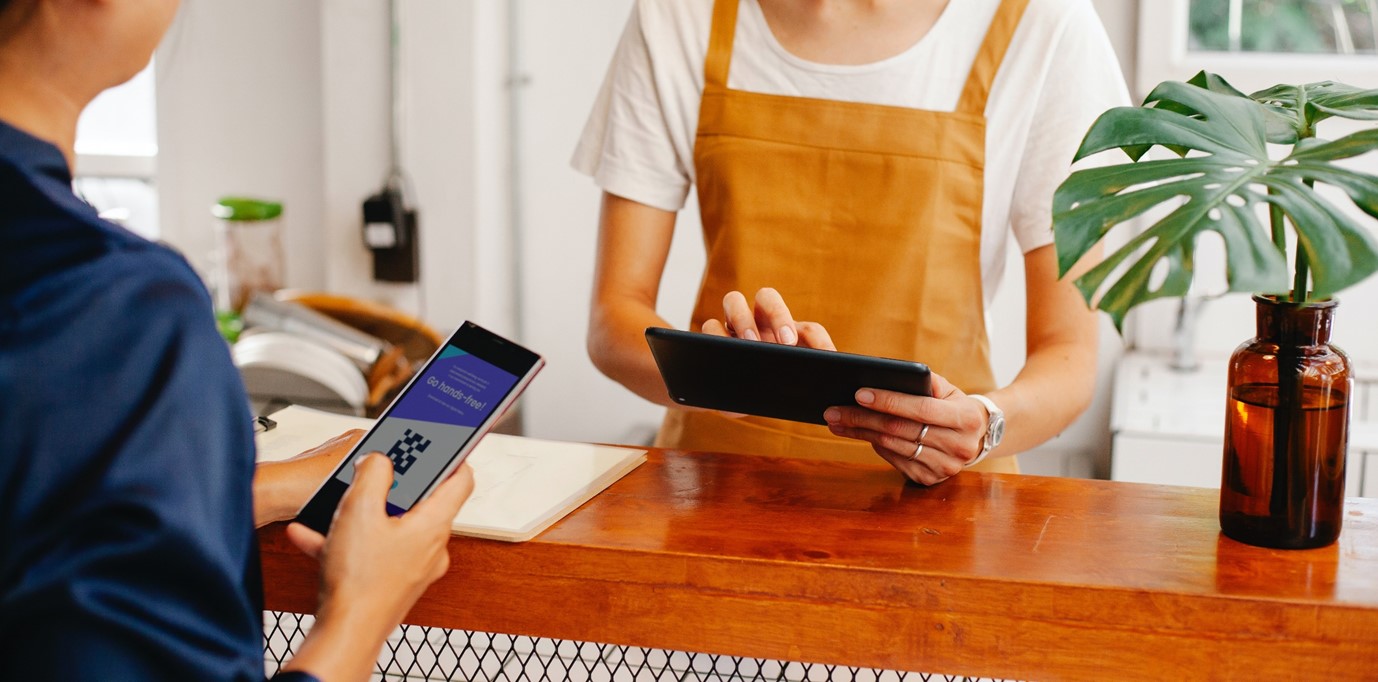 One of the key services you can add is online check-in. Through this application of technology, your visitor will be able to easily and quickly complete all the steps of check-in, from his mobile phone, using an online form that will be automatically sent to him by e-mail, a few hours before arrival. Thus, upon arrival, the reception will already have all his details and will be able to welcome him and hand over the keys to his room, without hassle and delays.
---
HOTELIER FACT!
What are the benefits of using touchless services? Improved queue check-in services integration of online check-in is now essential for every hotel category. The online check-in came to stay and make the process easier, without bothering the traveller upon arrival. An Online Check-in Platform can offer a complete solution for every type of accommodation, and especially for small hotels that aim to fully meet the needs of their guest. Do market research and see which platform will provide you with the capabilities you desire.
Increase your sales with touchless services, sales, and reservations from resident customers become much easier, as they allow your guests to feel that with absolute ease and security they can make an online restaurant reservation, request a room upgrade, or even buy a third service, inside or outside the hotel (upselling & cross-selling).
---
*Sponsored
Modern Online Check-in services from AboutHotelier
AboutHotelier is one of the fastest-growing companies in the field of hotel marketing that offers its services in Greece and abroad. Capturing trends and shortages in the hotel market, AboutHotelier creates original and smart services. One of them is the Online Check-in Platform he created for hotel accommodation.
Which are the benefits for your customers?
It allows your guests to check-in before they even arrive at your hotel.
Your customers save time on arrival without waiting for the reception.
It is an easy and fast process (user-friendly).
The platform is completely secure and the visitor can repeat the process in case of error.
The platform is Cloud and fully compatible with all devices (desktop, laptop, tablet, mobile).
What are your benefits? 
Immediate updating of the reservation system has a complete picture of the travel profile of your customers. This way you can take advantage of their arrival to welcome them and offer them personalised services.
You build trust with your customers and offer personalised benefits that will make them feel more comfortable during their stay.
You will have access to booking statistics, the number of visitors, etc.
The service is compatible with all offline reservations, OTAs and PMSs and is addressed to all your visitors, regardless of the way they made their reservation.
There is a direct connection with other services and applications of About Hotelier for greater profit margins. Some of them are e-mail marketing and "Roomrack Cloud PMS", which provides a two-way connection to Online Check-in and allows you to store all the details of customers who make Online Check-in, in PMS
Your customers' data and data are recorded in cloud files giving you access at any time without the fear of losing them.
Meet the company AboutHotelier and see in detail all the services it provides to hoteliers!
#2 Hotel App and Mobile Concierge Services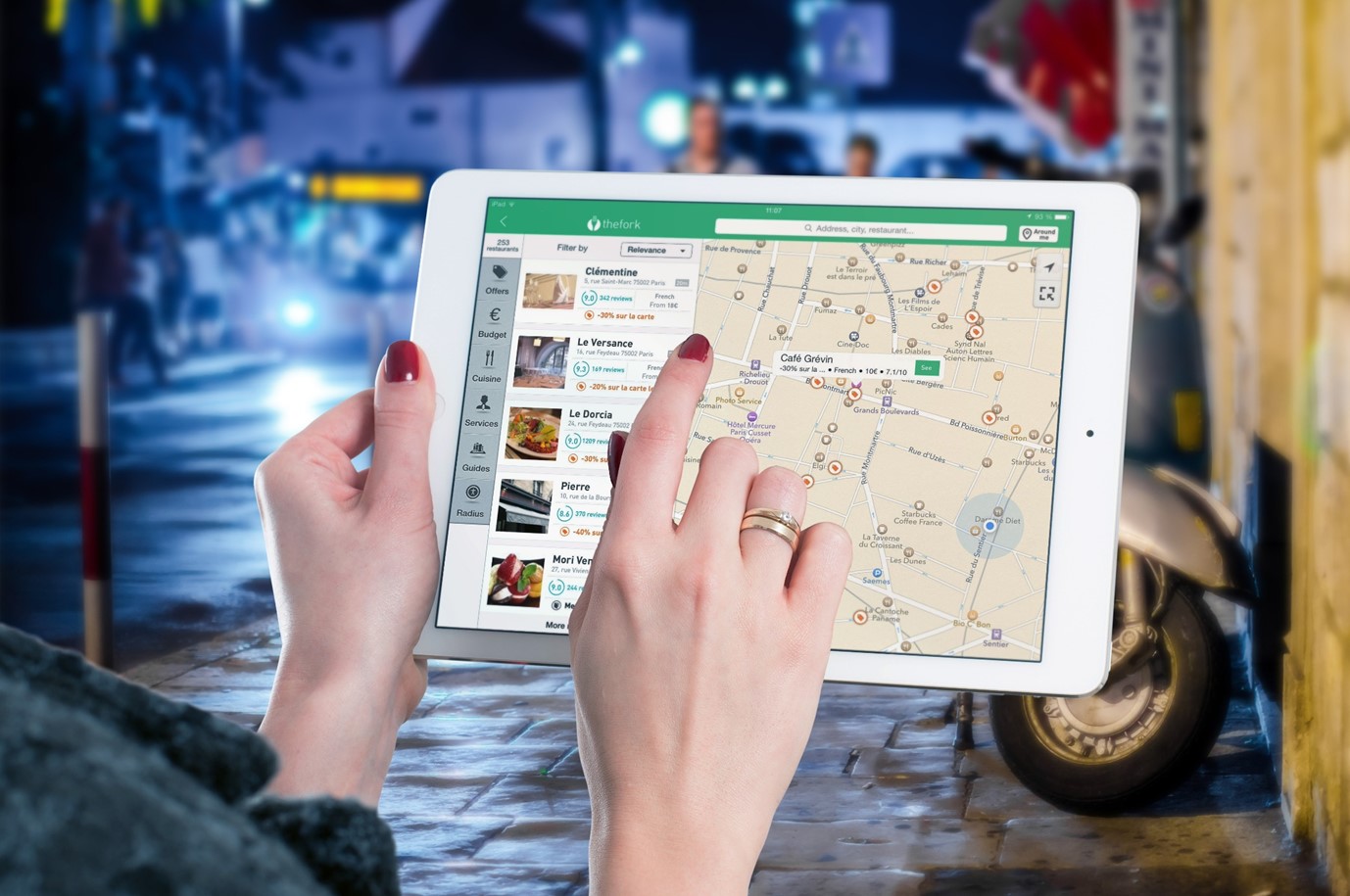 Using concierge digital services and your own browsing platform, the hotel guest, by downloading a specific application on his smartphone or connecting to a web app through the browser he uses on his mobile phone, communicates with the reception via chat messages, is informed about flash offers, can book the hotel restaurant, and have a virtual tour of your accommodation facilities and services.
Offering your own hotel app/web app to your guests or collaborating with a company that specialises in providing concierge applications for hotels, opens countless possibilities for promotion, direct booking, advertising of your services, but also complete control of your bookings with statistical data and returns. Some examples that you can include in your own app, are the online orders, the e-catalogs, and the live information of your visitors with messages and current actions in the area where the hotel is located, for exclusive discounts on the hotel outlets, but also promo codes of various services.
---
HOTELIER FACT!
Which are the benefits of using touchless services?
Statistical data in a digital environment
All statistics and data give you a complete picture of your visitor's profile, their trends, and their booking history. These elements are a powerful tool for your subsequent advertising campaigns or even real-time delivery of personalized messages and content.
Personalised benefits
With touchless services, you build the loyalty of your guests, create a custom experience, and offer personalized benefits that will increase your bookings. Ask questions to your audience, listen to their requirements and configure the appropriate hosting and service conditions. Install tablets, info desks with questions to comment on and evaluate your services. Remember that reviews make you better, whether they are positive or negative.
---
#3 Digital Infochannels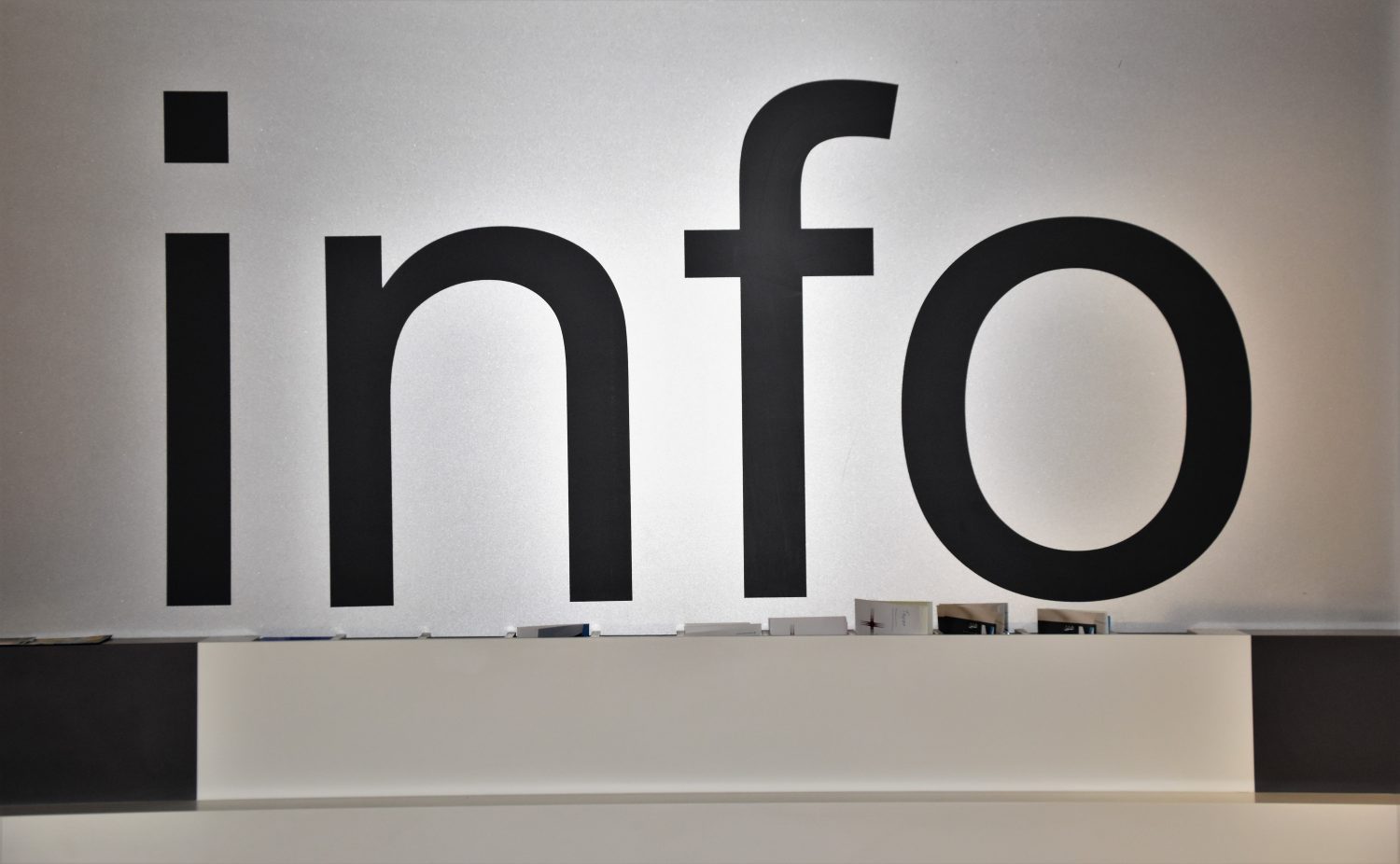 Information centers (info channels) are powerful marketing and sales tools, which if used properly, can help you increase the sales of your hotel services, such as restaurant, spa, and other activities organised in your hotel with external partners. With info channels, you can advertise your hotel services, and inform your hotel guests digitally, while you are given the opportunity to modify and personalise it according to your hotel needs.
Some applications of info channels are Smart Interactive TVs, various info desks, but also personalised digital signage. The info channels can display personalised information to the traveller, which will be able to bring forward the branding of each hotel and thus shape a complete hotel experience.
More specifically, you can integrate into your hotel the technology of Smart Interactive TVs (IPTV), through which the traveller will be able to view his own content on the screen of his room, giving him the opportunity to enjoy his favorite series or his music playlists, throughout his stay at your hotel. At the same time, through the TV in the customer's room, you will be able to communicate with him with personalised messages and offers, while the traveller will be able to complete his reservation even through the TV itself!
You can also take advantage of the technology of the info desks in your hotel lobby, allowing your guests to enjoy a more personalised concierge service, through which they will be informed about the sights of the area or possible activities provided either by your hotel or by your external partners.
Finally, digital signage can facilitate your hotel guests but also increase your sales, presenting and promoting services and parts of the accommodation in the most modern and direct way – the video.
Regardless of the size of the hotel, info channels are very useful and can contribute significantly to the upselling of your hotel services.
---
HOTELIER FACT!
What are the benefits of using touchless services?
Paperless & Environmental Awareness
We live in a time when our environmental footprint has a direct impact on our lives and our ecosystem. By integrating touchless and smart services in your accommodation, the display and storage of files is processed with digital media and cloud services. In this way, you will drastically reduce the use of printed material and files, unnecessary archiving, but also the printed brochures and cards that you used to 'distribute' to your customers.
---
#4 Upselling & Cross-selling services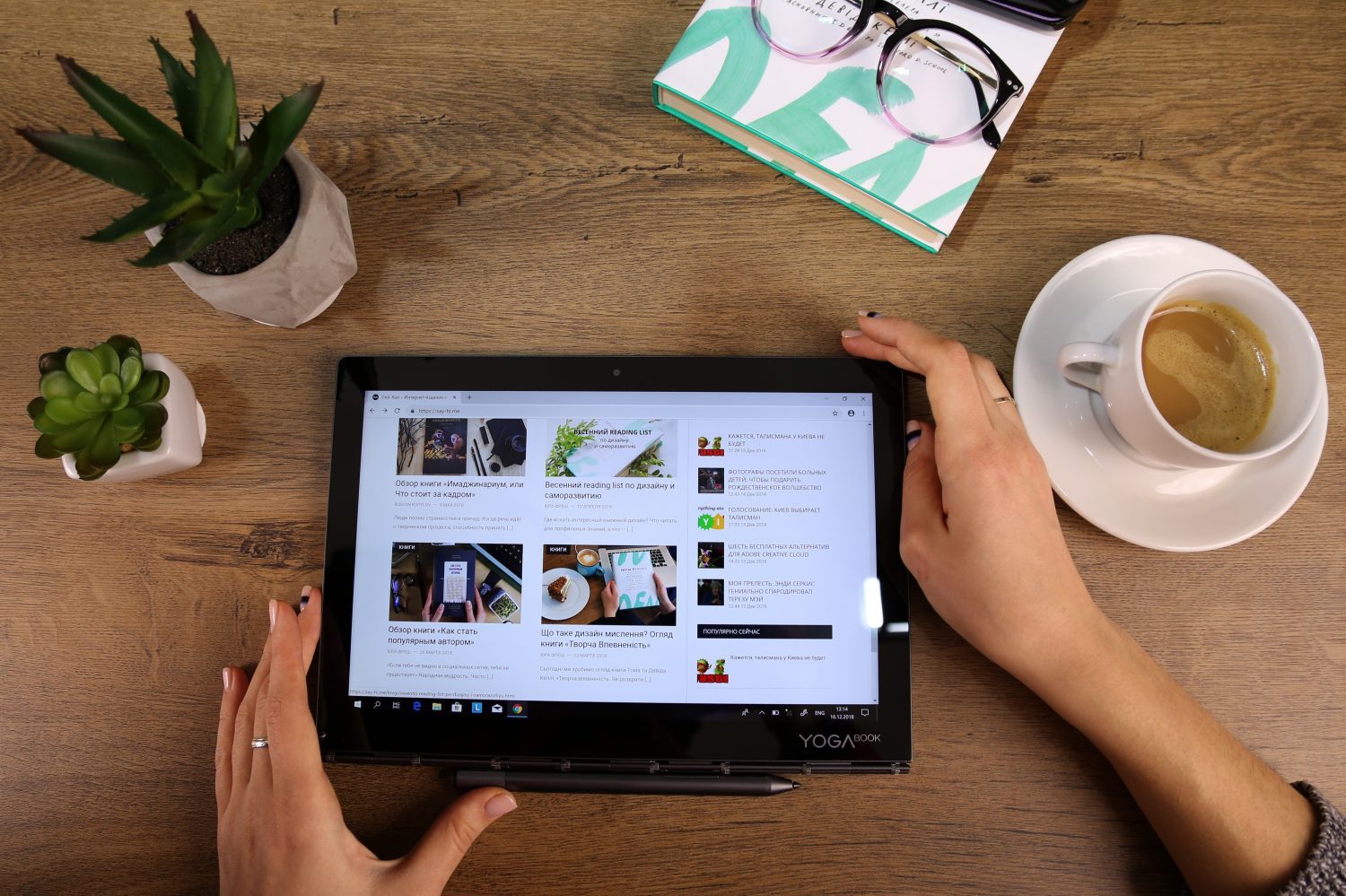 Take advantage of your touchless services and mobile-friendly platforms, to create Upselling & Cross-selling sales actions, through specific services, to your respective customers.
Upselling your services can be achieved through targeted sales actions that offer an upgrade of your existing services, in order for your visitor to receive an upgraded service at an extra cost – such as a room upgrade. On the other hand, cross-selling actions offer targeted advertising to purchase parallel services that complement your sales. Examples of cross-selling sales are sales in transfer services, cruises, but also day trips. By integrating your services in a digital environment, your hotel guest will be informed at the moment he wants to purchase your hotel services and you will create a feeling of security for his choice.
Some of the benefits you will get are an increase in your bottom line, an increase in the value of your services, and the loyalty of your customers.
---
HOTELIER FACT!
What are the benefits of using touchless services? 
Fewer mistakes
Touchless services reduce the margins of human error. The registrations, the check-in, brand sales are done digitally through the data given. It is important to keep in mind that our staff works long hours and fatigue, psychology, and mood play an important role. Through digital tools and touchless services, you will be able to reduce potential errors that may arise from physical contact and interaction.
Timeless character, SEO improvement, and growth perspective
With the data and all the bookings and preferences that you obtain, you will be able to have timeless results in your future bookings. By managing your statistics properly, you will be able to offer targeted services to the respective audiences.
---
*Sponsored
Give a new "dimension" to your reservations with the "Digital Hotel Voucher" service of AboutHotelier

AboutHotelier's new service "Digital Hotel Voucher" was based on the needs that arose due to the COVID-19 pandemic and the demand that already existed in recent years for flexible vacation dates.
With digital hotel vouchers, you increase your sales on future bookings with direct revenue at your checkout. There are no hidden charges and because it is a pre-purchase coupon, the price that your customer will buy the voucher will be less than its real value, thus achieving increased sales and a loyal audience. The service is offered either as an e-voucher for personal use or as a gift card for third parties. The terms of use as well as the time limit, are configured by you without restrictions.
Tip: Give your audience the choice of freedom and security of your services, with the best booking price through AboutHotelier Hotel Voucher. As the motto of the service "Spend less, travel more, Come to Life" says!
Meet the company AboutHotelier and see in detail all the services it provides to hoteliers!
Conclusion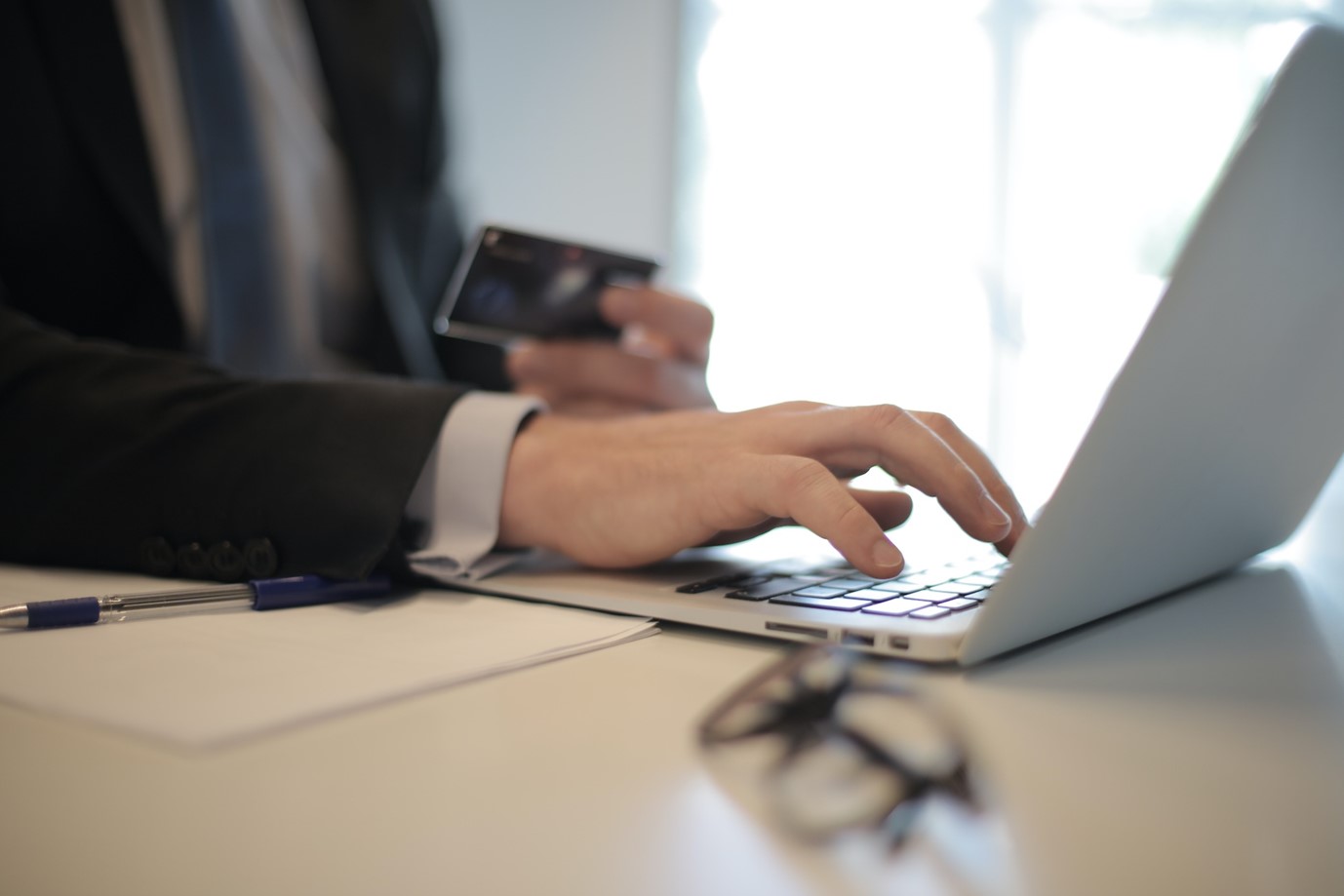 Touchless services are useful not only for your customers but also for your hotel. They will help you organise your hotel, look for and target the right audience, but also increase your profits and sales immediately. In a small hotel where the daily tasks are many and usually and multitasking is required, touchless scenarios will free your time to use it properly. By incorporating online check-in, which is one of the most essential services, and then use marketing strategies in your own touchless hotel, such as digital hotel vouchers, will bring you the desired results.