Read the Hotel Story of the fascinating CasaCau in Rome, that combines laid-back luxury, apartment-like staying experience and an advanced connection to the city's vibe and history
10 mins read
The rival between city hotels and Airbnb-style apartments is something that everybody talks about today. It is an ongoing battle between accommodation with hotel services, and accommodation that offers the feeling of complete independence and blending with the local culture and everyday life. However, over the past couple of years, an air of change has started to blow upon the market.
The current trend among regular city travellers lies now somewhere in between the two accommodation styles. Yes, independence and local blending are important, however, the fundamental hotel services (such as day-to-day cleaning, breakfast, concierge, etc) are once again becoming necessary. So one wonders: how will the hospitality market adjust to this new trend and what will be the new type of accommodation properties that will cover both needs?
An initial answer to the above questions has been given by the lovely CasaCau in the heart of Rome, which operates since 2016 introducing a brand new concept of city accommodation. To tell us more about the hotel's story and philosophy, we came in contact with Pino Cau, Owner at CasaCau, who was kind enough to answer all of our questions.
 *Sponsored

Meet Pino Cau, Owner at CasaCau
Pino Cau has a long history in the hotelier sector. Before CasaCau, he has been running a historic 4-star hotel in the city center of Rome – Hotel Rex – and two Michelin star restaurants (Pipero al Rex and Stazione di Posta, both in Rome), since fine dining has always been his passion. CasaCau is the last of his "adventures", a gem in the very heart of the city he loves, Rome.
Please allow me to start our discussion by saying how excited we were to discover CasaCau and its new approach on city accommodation, and thank you for taking the time to talk to us about your lovely property. What is the feeling of working in such a contemporary property and how easy it is to educate your customers about CasaCau's accommodation concept and philosophy?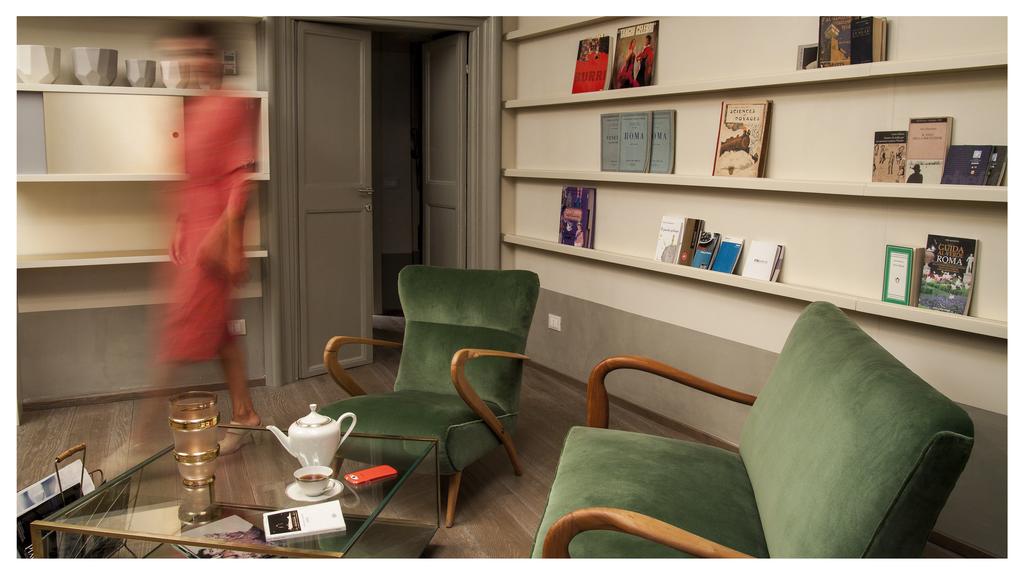 I believe that the best way to travel is to stay at a friend's place. That's what I want CasaCau to be. A place with the service of a hotel, but the quality of life and privacy of your home. Where the guests feel at home and enjoy the luxury of the small things, tailored to their personal requirements.
In your case, 'location, location, location' is an actual fact. The hotel is located right next to Fontana di Trevi, basically within a walking distance to all of Rome's main landmarks and sightseeing. In addition to supporting your sales, does the hotel's central location help you pass your concept to your guests more easily and introduce them to the city lifestyle — which is something that modern travellers look for during their trips?
CasaCau is two minutes away from the Trevi Fountain, in the heart of Rome. The location is perfect, I would say. I didn't choose this area by chance: as you know, this is one of the most touristic parts of Rome, so in my eyes, I had the opportunity to transform CasaCau into a bubble of tranquillity. Even if it's too crowded outside, inside the guests enjoy complete peace and quiet. And that's one of the reasons I chose this building. The contract between the outside and the inside makes the whole experience truly fascinating. At CasaCau, everything is private!
One of the main facilities that is absent from apartment-style accommodation, is breakfast. In CasaCau, you do provide daily breakfast, however, in a very fresh and unexpected way. Can you tell us more about the way breakfast works in your hotel, and what was the inspiration behind this idea?
Since there's not a common breakfast room, I'd say that we "serve" breakfast, from around 7:30, in front of each apartment's door. Apart from coffee, biscuits, cereals and other products (such as tea, butter, jam, honey, and eggs) that guests already find in the apartment, every morning our personnel leave a small package with croissants and fresh bread in front of the door. Why? Because a good and warm beginning of the day is one of the ways CasaCau understands luxury!
 *Sponsored
Present your Hotel Story Article!
Do you want to highlight your accommodation's unique character? Hotelier Academy Team can create a dedicated Hotel Story for your accommodation that will showcase its USPs.
See here our Hotel Stories!
I am interested in creating a Hotel Story for my accommodation:
Otherwise, you can contact us directly at sales@hotelieracademy.org 
It seems that you really love good food, and more specifically, local Italian & Roman cuisine. During our recent stay at your hotel, Ms Loubna was kind enough to recommend us specific restaurants during check-in, which are not only considered to be good, but were her personal favorites (and they were indeed excellent!) How important do you think it is for guests to enjoy good food during their stay in the city and how does this affect their overall experience?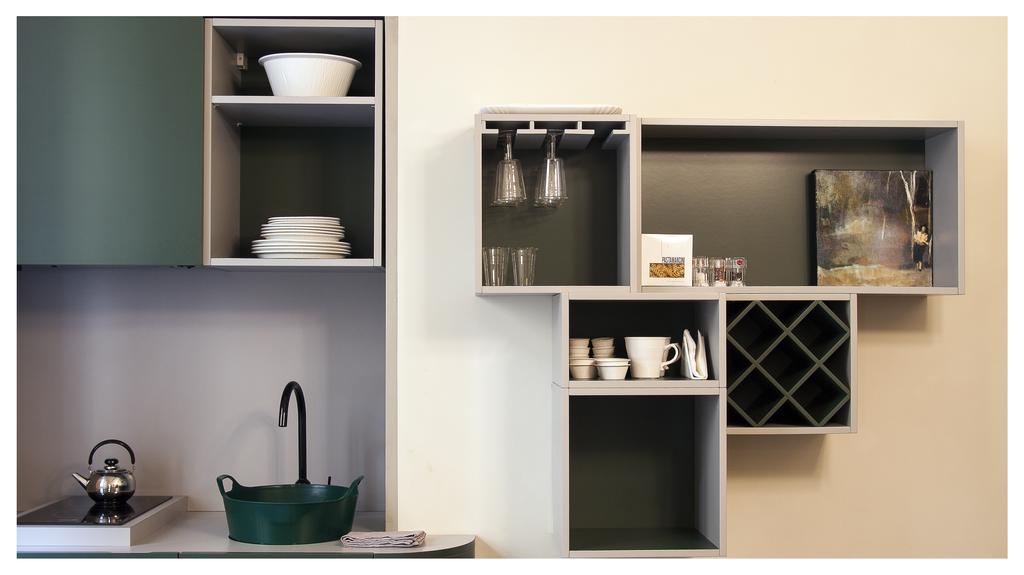 Nowadays, food is one of the reasons people move around. Useless to say that Italian food is as good as it's said worldwide. However, not all the restaurants are worth it. As I believe that good food is a way of living unique and true experiences, I always suggest cool places where I also go, so that our guests can experience authentic and really tasty Italian food.
CasaCau has a beautiful reception room where check-ins are made. However, the property does not offer 24-hour reception, even though you do promise that 'you are always there for anything your guests might need'. How do you manage to be in constant touch with your guests? Do you use any contemporary means of communication?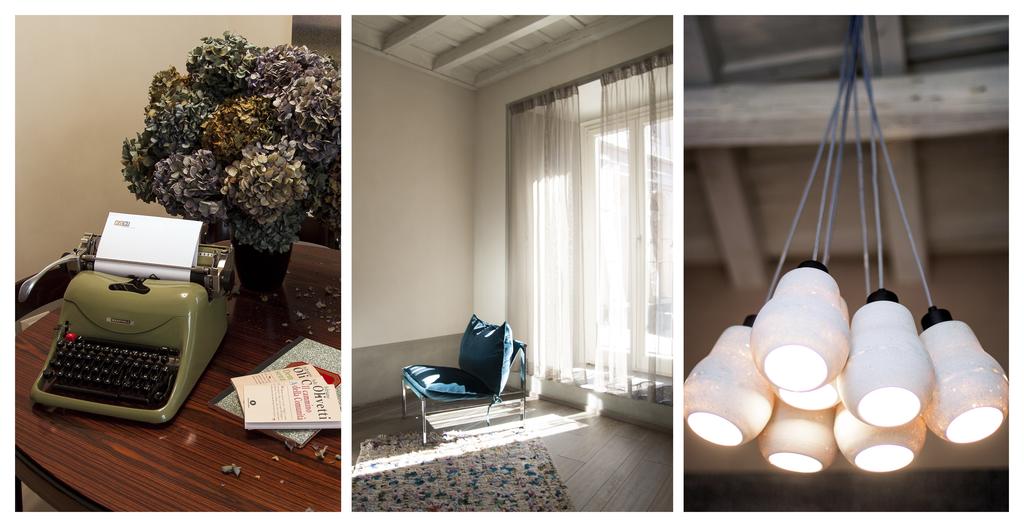 Yes, it's useful and it's almost necessary. Since there's not a 24-hour reception, through WhatsApp our guests can feel we are there for them whenever they need. All they have to do is send us an easy and quick message – in a reserved and private chat, e.g. to arrange the check out or to reserve a restaurant, and we always reply at once or even arrange to meet them as soon as possible.
Going through your website, we realize that one of the first sections one comes across is the 'We Love' section. This includes bits and parts of Rome that you really want your guests to know about and experience during their stay. What is your overall approach regarding your concierge suggestions? Do you only recommend the most popular places to see, or do you also suggest hidden places and activities, that not many people know about?
We assist our guests with a strong focus on helping them know the most intimate corners of the city, introduce them to the local traditions, and suggest unlikely places where they can discover real Rome. In order to provide a complete "experience", CasaCau has now a new service called LOCALKEY. Through this service, we aim to become special and tailored lifestyle advisors for our guests! We suggest them to change their point of view and fall into reality and savour the taste of traditional life — food and people since we strongly believe that this is the only way to know Rome as it truly is.
Something that also becomes clear from your website, is the fact that you love kids. After all, you do have a dedicated section in your main menu, called 'kids&you'. However, what mainly drew our attention, is the fact that you are specifically addressing single mums and dads travelling with their kids, ensuring that they and their children will feel as comfortable and welcome as possible. What was the idea behind this very specific approach? Do you actually receive a lot of single parents as guests?
CasaCau is absolutely a "children & family-friendly" destination. We do provide our small guests with a courtesy line and other amenities to make them feel at home. Netflix, free on our iPads, is one of those! In case there are single parents travelling with children, no problem. We try to assist them in order to organize their holiday in the best possible way.
Your reviews on TripAdvisor reveal that indeed CasaCau is a successful project since you rank at a perfect 5. What your guests mostly seem to love, is the property's location, design and service. How important do you think good reviews are in helping future guests choose your hotel and how do you respond to reviews that might not be that good or positive?
In today's world of tourism, reviews are certainly very important. In many cases, they are our "letter of recommendation" for future clients. We are very proud and happy to have such positive reviews on the web. To be considered good and reliable, it means that we do a good job. Even in the case of negative comments, I always want to understand the reason why. Bad incidents or negative experiences can happen (no matter how hard we try to avoid them), therefore the important thing is to learn from each mistake, understand how you could have prevented it from happening, and, of course, making sure it will not happen again.
We saved the best question for last: CasaCau is located within a beautiful 17th-century residential building and has a beautiful design that blends the old and the new. Can you tell us a bit more about the building's history and previous residents? And also, was the mixture of old and new in your design something that you initially wanted to offer or did it occur because of the building's age and history?
CasaCau is a cluster of apartments in a 17th-century building. I put a lot of thought before finally acquiring the building, and, in the end, I believe that I did a good choice. I decided to restore those old doors, to keep the ancient tiles, and so on. The building, the so-called palazzo in Italian, was not an aristocratic place. It was near the Quirinal (presidential palace), where the domestic lived. The materials are simple and the beauty of it lies in simplicity. That's why I wanted to respect the building and keep as much as possible the original plan of the house. I used furniture from the Fifties, Sixties and Seventies because their design is simple and clear. I believe that it works well with this kind of architecture.